Browser outdated: Flight search is not supported in IE version 10 or lesser. Please visit malaysiaairlines.com with supported browser.

Browser update: Please use Microsoft edge for better experience.
Flight search is not supported in IE version 10 or lesser. Please visit malaysiaairlines.com with supported browser.
Please use Microsoft edge for better experience.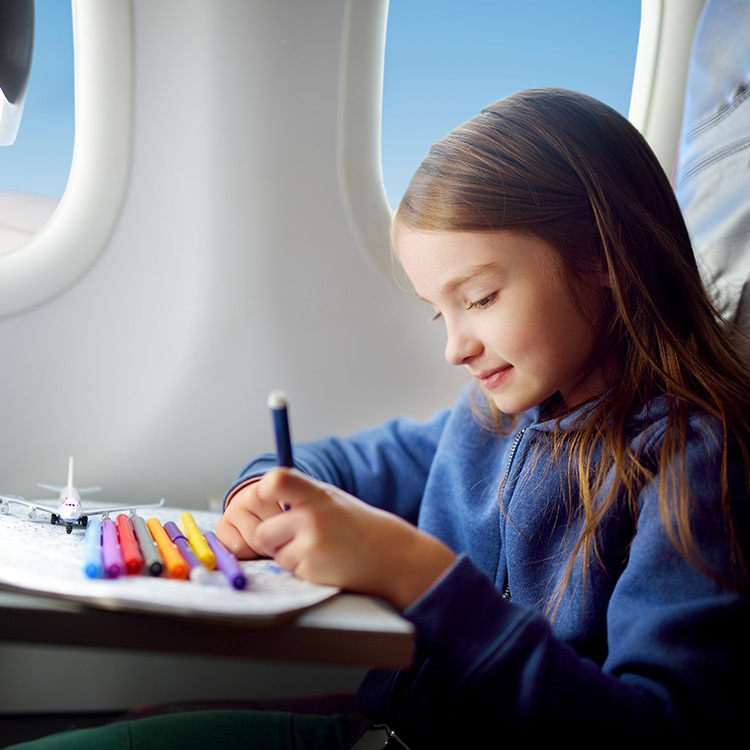 Infants and Children
Learn more about your allowances for infants and what facilities we provide to make you and your baby comfortable. For children, we have specialist meals and entertainment plus our Special Assistance Crew for unaccompanied minors
Services and facilities

Flying with children or arranging for their independent travel? Here is a guide on the special services we have for young flyers and how to make arrangements for them.
Unaccompanied minors
Letting your child fly alone is never easy, but here, at Malaysia Airlines, we want to give your child the best flying experience possible. Our friendly ground staff and cabin crew will be with your child every step of the way, from check-in to boarding, right until they meet their guardians at their final destination.
Our 'unaccompanied minor' service is available for children aged between 5 and 15, who are travelling alone, or travelling in a different travel cabin class with a parent or an accompanying adult.
With this service, your child will be accompanied to the boarding gate by a ground staff and handed over to our cabin crew, who will ensure that he is comfortably settled in.
On arrival, our ground staff will accompany your child through immigration and baggage collection, before handing him over to the appointed guardian at the arrival gate.
Below are the age category on the acceptance of an unaccompanied minor:
| | |
| --- | --- |
| Age Category | Travel Requirements |
| Children below 5 years old | Must not travel alone and must be accompanied by parents, guardians or an accompanying adult aged 18 years or above. |
| Children between 5 and below 12 years old | May travel alone and must register as UMNR with conditions* |
| Children between 12 and below 15 years old | May be accepted to travel alone and the option for UMNR service by request* |

We would also like advise that you speak to your children about the journey, and know that they are always able to reach out to any Malaysia Airlines representatives.
In order for your child to have a seamless experience on board, please ensure that they are fit to fly and that they are able to follow our crew member's safety instructions.
*The unaccompanied minor service is unavailable for flights involving transfers with stopovers of more than 24 hours, unless, parents or guardians have arranged for the child to be picked up at the transfer point. The conditions under which minors are permitted to travel, however, may differ based on point of departure. For this reason, we advise you to contact your nearest Malaysia Airlines office for more details.
Booking restrictions
This service must be requested upon reservation of flight tickets.
The unaccompanied minor service is available through Malaysia Airlines Call Centre 1300 88 3000 (Inside Malaysia) +603 7843 3000 (outside of Malaysia, long distance call charges may apply) or City/Airport Ticket Office.
You are required to complete the Unaccompanied Minor (UMNR) Handling Service Form for verification purposes during check-in.
Before your child travels, please ensure that you have:
Four copies of the UMNR form (if you are travelling without any transit point)
Five to six copies of the UMNR form (for travel with transit points)

Download UMNR form here
This service is subject to seat availability.

Priority boarding
Families with infants and children are invited to board the aircraft first. This allows parents more time to stow away their luggage and ensure that their kids are seated comfortably without having to worry about disturbing the flow of passengers boarding.
Entertainment on board
There's a lot to see and do on board an MH flight. Our Audio Video On Demand (AVOD) system, available on selected aircrafts, offers a selection of movies, and cartoons that will keep your kids busy and entertained.
Food

If you are travelling on a flight that has a meal service, our special Child's Meal (CHML) is nutritionally designed for children aged 2 to 12. The exact meal served depends on the flight sector, so do call us in advance if you would like to make a request.
This service must be requested through the Reservations/Ticket Counter/Call Centre at least 24 hours before departure. Please call 1 300 88 3000 if you are calling from within Malaysia or +603 7843 3000 if you are overseas.
Childcare facilities at the airport
Malaysia Airlines provides a Child's Play Room at selected airports. These are equipped with a television and DVD player, kid-sized writing tables, chairs, toys, comics and colouring books.