Browser outdated: Flight search is not supported in IE version 10 or lesser. Please visit malaysiaairlines.com with supported browser.

Browser update: Please use Microsoft edge for better experience.
Flight search is not supported in IE version 10 or lesser. Please visit malaysiaairlines.com with supported browser.
Please use Microsoft edge for better experience.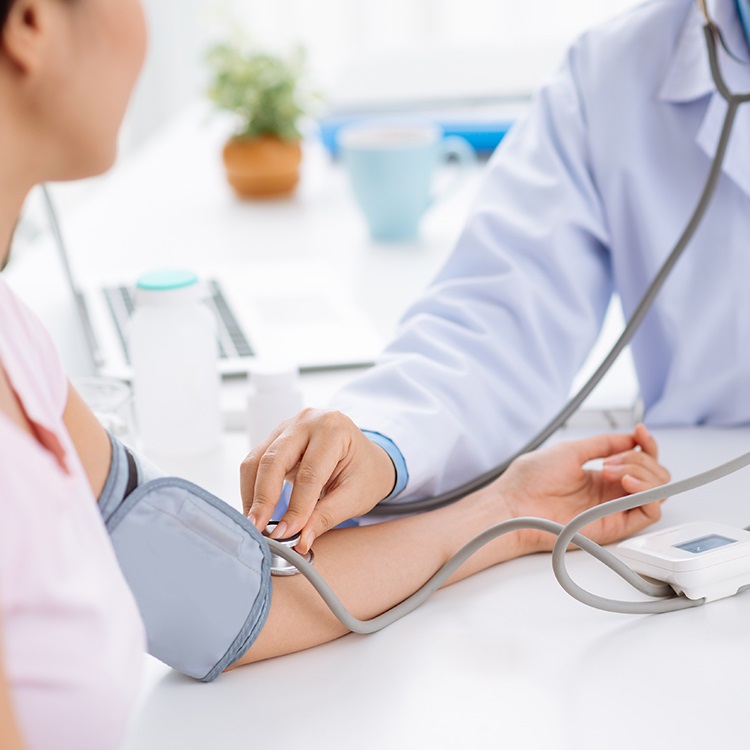 Health and Medical
Learn more on when you should not fly and what medical clearances you may need in order to make your journey. Understand our procedures should a medical emergency arise, plus information on what you can do to keep yourself fit whilst flying with us.
Airline Medical Clearance

Some health conditions may require a passenger to get medical assessment and clearance from the airline before flying with us. Malaysia Airlines reserves the right to refuse to carry passengers with health conditions which may pose a risk to flight safety.
If a cabin crew member suspects that a passenger is ill before departure, the Commander of the aircraft will be informed. An unfit passenger may be off-loaded on the Commander's evaluation.
Airline medical clearance procedure
The Medical Information Form (MEDIF) is to be completed by passengers who require medical assistance as well as the attending doctor and submitted to Malaysia Airlines Medical Assistance (MEDA) Desk at [email protected] ahead of travel.
MEDA type
Latest submission of MEDIF to the airline prior date of travel

Stretcher

10 working days

Infant Incubator

10 working days

Portable Oxygen Concentrator

Own

3 calendar days**

Rented*

3 calendar days** for passengers departing from KLIA
10 calendar days** for passengers departing outside of KLIA

Other medical cases and medical devices

3 calendar days**

*Malaysia Airlines only offers rental of POC from its appointed vendor. Any other rented POC with other companies besides the appointed vendor will be considered as the passenger's own POC.

** Subject to Malaysia Public Holidays
The MEDIF is valid for 20 calendar days only, once a Malaysia Airlines medical examiner approves the request, prior to commencement of travel.
For further information on medical clearance, please contact the MEDA Desk team at [email protected]
Airline medical clearance is required for:

Infants in incubators.
Passenger traveling on a stretcher.
Passenger travelling with their own medical equipment such as portable oxygen concentrator, infusion pumps and suction apparatus. Such Medical Portable Electronic Devices (M-PED) must be FAA approved.
Passenger flying with or after an illness, infection or surgery in which the flight environment may aggravate their condition or their condition may be a health risk to others onboard. Examples of such cases:

Angina pectoris or chest pain at rest.

Recent myocardial infarction and stroke (time period depending on severity of illness and duration of travel).
Recent severe chronic respiratory disease, or unresolved pneumothorax.
Raised intracranial pressure due to hemorrhage, trauma or infection
Recent surgery or injury where trapped air or gas may be present, especially abdominal trauma and gastrointestinal surgery, cranio-facial and ocular injuries, brain operations, eye operations and penetrating injuries of the eyeball.
Serious or acute infectious disease.
Mental health illness.
Decompression sickness after diving.
For more information, please email [email protected]
Airline medical clearance is not required for :

Full term infant more than one week old.
Premature infant more than 39 weeks gestational age.
Pregnant woman with normal pregnancy.

With multiple pregnancy, it is not recommended to travel after 32 weeks.
With single pregnancy, it is not recommended to travel after 36 weeks.

Normal post-delivery woman after the first week.
Post-caesarean section delivery woman.
The above passengers however, are required to bring with them a letter confirming fitness to fly, from their doctor. This is to be presented at the check-in counter where you will be required to fill out a Release Form.
Peanut and Tree Nut Allergies
(Effective 24 June 2019)
Malaysia Airlines intends to provide clear and transparent peanut and tree nut allergy requirements to our passengers to help them make informed decisions when choosing to fly in the conditions explained here.
We encourage passengers with peanut/nut allergy concerns to discuss their travel plans and assess their fitness to travel with their doctors first.
It is the responsibility of passengers with peanut allergies to identify themselves as having sensitivity or allergy to peanut/nut at the time of booking.
Peanut/nut allergic passengers do not require airline medical clearance.
Environment:
Malaysia Airlines is unable to guarantee a peanut/nut-free environment in its aircraft or airport lounges. The airline does not prohibit passengers from bringing their own peanut/nut products on board.

Malaysia Airlines will not implement peanut-free or nut-free buffer zones and/or remove the service of peanut or nut snacks; nor make onboard announcements refraining passengers from consuming peanuts/nuts.
Meals:
The airline does not guarantee that the meals served, including any special meals for peanut/nut allergic passengers are prepared in a peanut/nut-free kitchen or has had no cross-contamination with peanut/nut products within the various flight kitchens and catering services in our network.
Passengers with peanut/nut allergies should request for suitable alternative meals (SPML) or bring their own food items that do not require chilling or reheating on board if they need to be self-assured of allergen-free meals.
Peanuts and nuts snacks are served on many of our flights and peanut is an integral ingredient in some of our inflight dishes, such as the peanut sauce for satay served in business class and business suite class.
If you have peanut/nut allergy, you are strongly recommended to:
Notify us of your allergy at the time of booking and request for a suitable alternative meal no later than 24 hours before your flight departure.
Perform check-in at the airport check-in desk.
Download the Peanut/Nut Release Form here and bring two (2) copies of the completed forms with you.

Handover one (1) copy at the airport check-in desk. Keep the second copy for staff confirmation at the departure gate or onboard the flight.
If you are checked through and you connect on Malaysia Airlines from another carrier, you are required to handover one (1) copy to the Malaysia Airlines departure gate staff for your connecting flight. Keep the second copy for staff confirmation onboard the flight.

Bring a doctor's Action Plan for allergic reaction/ anaphylaxis.
Carry your medication such as EpiPens in your cabin baggage and keep them within reach during the flight.
Ensure that you and/or travel companion/s are trained in using the EpiPen.
Alert Malaysia Airlines staff member (on the ground or on board) when you feel the symptoms of an allergic reaction.
Bring your own food items that do not require chilling or reheating on board if you must be certain of an allergen-free meal.
Board the aircraft early to wipe down armrests, meal trays and seat back areas.
If you have peanut/nut allergy, you must:
Inform codeshare airline partners and connecting airlines of your peanut/nut allergy requirements and be guided by the other airline's policy
Travel with an adult companion who is expected to administer treatment if required, if you are a minor below 16 years old.
Passenger suffering from acute or chronic diseases
If you have a stable chronic disease (e.g. diabetes, hypertension, asthma), which is well controlled on medication, you do not need medical clearance. You should take the medication following the timing of your departure city and adjust accordingly when you arrive at your destination. You should carry your medications in your hand luggage adhering to the guidelines stipulated under "Travelling with medicines".
Diabetics
If you are diabetic, you are advised to have additional supplies of insulin or tablet medication, spare needles or syringes readily available in your hand baggage in case of breakages or delays en route. You will need to have a doctor's authorization to confirm you are insulin dependent to avoid problems with Security at the airport.
As diets for diabetics vary considerably, please inform us at least 24 hours in advance of your meal requirements.
Pacemaker
If you have a pacemaker in your body, carry an ID card stating or a letter from your doctor stating that you have a pacemaker.
It is safe to fly with a pacemaker provided that your cardiac condition is stable. However, some issues that may be of concern are during the security screening procedures at the airport. Passing through an airport metal detector won't interfere with your pacemaker, although the metal in it may sound the alarm.
Avoid lingering near or leaning against a metal-detection system. If security personnel insist on using a hand-held metal detector, ask them not to hold the device near your pacemaker any longer than necessary. In addition to that general advice, you should check with your own doctor and read the instructions from the manufacturer of your own model of pacemaker to find out whether the pacemaker you have is more sensitive to the metal detection equipment.
Divers
Divers should not fly soon after diving because of the risk of decompression illness due to reduced cabin pressure. It is recommended that divers do not fly until at least 12 hours after their last dive and this period should be extended to 24 hours after multiple dives or after diving that requires decompression stops.
Divers who undergo Hyperbaric Oxygen Therapy (HBOT) due to decompression illness are not to fly at least 72 hours after their last HBOT session.
Travelling with medicines
You are advised to carry your medication in your hand luggage. You should also carry a copy of the prescription or a supporting written statement from your doctor in case the medication is lost, additional supplies are needed, or security or custom inspections require proof that it is for personal use.
Medical care in the air

Limited medical care is available in-flight. All our cabin crew are trained in basic provision of medical care.

Cabin crew medical training
Malaysia Airlines cabin crew are trained in the use of first-aid equipment and in carrying out first-aid and CPR procedures. They are also trained to recognize a range of common medical conditions and to provide the necessary assistance.
Medical equipment onboard
The medical equipment available onboard Malaysia Airlines aircraft includes:
First-aid kits and Automated External Defibrillator (AED) to be used by the cabin crew.
Physician's kit to be used by a doctor.
Medical indemnity
Malaysia Airlines cabin crew may seek assistance from medical professionals to provide medical assistance to an injured or ill person onboard the aircraft.
Passengers who identify themselves as medical professionals will be requested to show relevant identification and/or provide details of their medical qualifications to our cabin crew.
To the extent permitted by law, Malaysia Airlines will indemnify the medical professional against legal liability that may arise from their assistance or treatment given onboard the aircraft.