Browser outdated: Flight search is not supported in IE version 10 or lesser. Please visit malaysiaairlines.com with supported browser.

Browser update: Please use Microsoft edge for better experience.
Flight search is not supported in IE version 10 or lesser. Please visit malaysiaairlines.com with supported browser.
Please use Microsoft edge for better experience.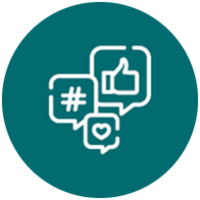 Social
Empowering Expertise
We regularly engage and motivate employees to be highly productive, brand ambassadors, revenue generators, and drivers of innovation. We instil and promote MAG core values throughout the organisation and our communities, anchoring on creativity and innovation.
| Sustainability Matters | Description |
| --- | --- |
| Learning and Development | On-going employee development through training and education is essential for employee retention and avoiding shortages in skilled workers. Furthermore, given the increasing demand for workforce specialization, MAG's existing employees must be given the opportunity for ongoing development to maintain the relevance of their skill sets to the needs of customers and clients. |
| Occupational Health | A safe and healthy workplace will boost employee morale and increase productivity while lowering employee turnover rate. |
| Talent Management | Employee welfare, talent attraction and retention in the company (such as fostering fair recruitment practices by embracing diversity and inclusion, integration of knowledge and experience, upholding the representation of women, promoting local talent, labour rights, succession planning, etc.). Low employee turnover is often correlated with effective human capital management and talent retention, which are well-established returns drivers. |
| Culture and Engagement | Equitable employee engagements will encourage a culture of high employee retention, sense of belonging and enable an organization to attract the most highly skilled employees. Organizations that fail to manage their employee engagements in a manner that meets the expectations of stakeholders can suffer damaging losses by drawing negative attention of unions leading to a poor corporate reputation and greater investor risk. |
| Corporate Social Responsibility (CSR) | CSR include initiatives, programs and voluntary contributions made by our organization to empower deserving local and international communities. |
In March 2022, MAG officially launched the [email protected] working group. The mission is to drive engagement, performance and productivity of female employees for the group by promoting and fostering diversity, equity, and inclusivity in workplace in order to:
Attract and retain talent,
Building employee trust and commitment,
Promote creativity and innovation,
Promote a community that embrace mutual respect and is cohesive.
MASKargo Cleaning Day & Painting Project

MASKargo conducts cleaning day on a regular basis, during which all employees are required to do housekeeping the entire of the working area consistent with its 5S ethics and promote a conducive work environment.
To promote a conducive working environment, MASKargo employees spearheaded a painting project to create a more pleasant and conducive environment for their coworkers.
MASwings Wall Painting Project


MASwings employees banded together and volunteered to beautify specific wall areas of its external office building through a Wall Painting community project.
The program's objective was to preserve the look of existing walls and protect them from water stains. The group used leftover paint, paint rollers, and brushes that employees donated.
AeroDarat Services (ADS) 2020 Safety, Health & Environment Campaign

ADS committed to conducting the Safety, Health, and Environment Campaign on a regular basis to provide a high- quality ground experience through safe, secure, and dependable operations for its employees. The campaign includes a flu vaccine program, medical check-ups and tests, health and emotional counseling, and other services.
Providing value to employees and creating a culture that encourages excellence in deliverables will empower the employees to pursue our mission of becoming the preferred ground handling solution for global airlines.
MAG Anugerah WOW

Anugerah WOW is about recognising employees who thrive in their Way of Working. It is also about developing a disciplined action culture and accountability for all aspects of our business, such as operational excellence, customer satisfaction, and financial profitability.
AeroDarat Services (ADS) 2019 Safety Award

ADS Safety Award has been a cornerstone of our commitment to safety excellence for many years. Recognition and appreciation for the business units, stations, and individuals who have contributed to outstanding safety performance and behaviour will increase employee morale, productivity, competitiveness, revenues, and profitability, as well as quality, safety, and customer satisfaction.
Corporate Social Responsibility (CSR)
Malaysia Airlines Delights First Time Fliers to Langkawi

Malaysia Airlines made the first-time experience of flying on an airplane more memorable for 40 teachers and students from SK LKTP Tenggaroh Selatan, Kota Tinggi, Johor with a surprise send-off by the airline's Group CEO Captain Izham Ismail who also presented them with exciting goodies.
MH Rangers


MH Rangers was established to create a talent pool and volunteers and support customer service quality programmes and ad hoc corporate activities to foster team spirit and unite MAG employees.
The programme empowers MAG employees to volunteer and makes a difference at customer touchpoints to enhance our performance and serve Malaysian Hospitality to diverse stakeholders and communities.
Clean And Green Campaign


Firefly Airlines in collaboration with Tourism Selangor introduced the "Clean & Green" campaign as a tourism package initiative. This campaign was a voluntary tour which was conceptualised as "Volunteer Tourism" or better known as "Voluntourism". Firefly in support of this campaign, had given the Tier 3 and Tier 4 bridges of the 7-tier beautiful waterfall at Eco-Rimba Kanching Park (TERK) a brand-new look and had also placed signboards reminding visitors to keep the environment clean.
Firefly Airlines Cleans the Beaches & Islands of Langkawi in Conjunction with World Clean-up Day 2019


In a bid to save nature and fight the menace of plastic and other rubbish, a team of 20 participants consisting of staff from the airline, resort and media members travelled to Langkawi where the clean-up drive was carried out at a few locations. The Frangipani Langkawi Resort & Spa, a well-known eco-resort hosted the teams stay and showcased more than over 300 Green Practices which aids in keeping the resort sustainable. Being the only resort in Langkawi with a 100% all-natural filtration system which utilises aquatic plants to treat waste water and turning into Grade-A drinking water, the resort shows true commitment in reducing carbon footprint on the environment.
Firefly delighted and celebrate the disabled people


FY2850 hosted 40 passengers from Penang Cheshire Home to Kota Kinabalu from Penang. The passengers consisted of disabled people who started their journey at 7.00 am and reached Kota Kinabalu at 9.55 am.
Firefly Crew Volunteered to Accelerate National Vaccination Programme

The cabin crew of Firefly volunteered at the Spice Arena in Penang to support the nation's fight against the COVID-19 outbreak.
The scope of work entails taking all visitors and those requiring special handling assistance to the designated station, as well as assisting with the consent form's verification and completion.
MASwings Blood Donation

The Malaysian Red Crescent Society's (MRCS) Kota Kinabalu branch is on its mission to continuously organize its blood donation campaigns to reach out and educate the public on the importance of blood donation especially to the younger generations.
MASwings, being the Pulse of Borneo with the aim to give back to the community indirectly made an understanding with MRCS to support the noble gesture. An official memorandum of understanding (MOU) was signed between MASwings Sdn Bhd and Malaysian Red Crescent-KK (MRCS-KK) to collaborate the implementation of the Blood Donation Campaign amongst MAG family apart from undertaking various other beneficial activities, moving forward.
The MOU was signed by MASwings Chief Operating Officer, Captain Nasaruddin A Bakar and MRCS-KK Chairman, Tuan Remy Martin Gunsalam at a simple ceremony held at MAB/MASwings Administration Building. Captain Nasaruddin in his short welcoming note mentioned that the MOU signed is the first ever between MASwings and MRCS-KK under its corporate social responsibility agenda. He also added that the collaboration is significant as in another means to help the community at large to ensure that the blood supply never runs out for those in need and most importantly the collaboration is associating with a strong partner such as Malaysian Red Crescent Society-KK. An honour for MASwings.
The blood donation drive took place at the Riadah Room of MAB/ MW Admin Building. It kicked off at 9am and ended by 4pm which resulted in MRCS-KK successfully collected a total of 76 pints of blood out of 100 over MAG family who participated.
MASkargo works with Yayasan Sukarelwan Siswa For Charity

On 13th February 2021, in the spirit of giving back to the community, MASkargo recently worked with Malaysia Airlines Government Sales Department and the Yayasan Sukarelawan Siswa (YSS) on a humanitarian project. YSS is a non-government organization under the Malaysian Ministry of Higher Education.
MASkargo supported the YSS "Back-to-School" project by sending school bags and toiletries which would be distributed to the children of Sekolah Kebangsaan Malubang in Pitas, Sabah. More than 200kgs of school essentials were flown to Kota Kinabalu on flight MH2614.
Speaking on the project, Ahmad Zamzury Abu Bakar, Malaysia Airlines' Head of Government Sales said, "Malaysia Aviation Group is a group of companies, like Malaysia Airlines and MasKargo, we are stronger together. Hence, it is always a pleasure to use our strength to support a good cause in generating plenty of smiles to those in need. Thank you YSS and KPT for the opportunity to make a difference".
"MASkargo is pleased to be able to be part of this project. There are a lot of people who are going through a tough time right now due to the effects of the pandemic. So when the opportunity is presented, we would like to be in the forefront for public good", said Ibrahim Mohamed Salleh, MASkargo Chief Executive Officer.
MASkargo joined relief charity shipment from DAC - MEL for victims of the bush fire
In conjunction with Fire Fight Australia, a fund raising concert for national bush fire relief happening on 16th of February 2020 at the ANZ Stadium in Sydney. MASkargo through its General Sales Agent in Dhaka, Aerospeed Int'l Ltd., is honored to join hands with one of their logistics partners for the event. Together with MASkargo's prime freight forwarding agent in Dhaka, Cross Freight Ltd., an approximate of 36 tons of charity items including 260,000 t-shirts were flown from DAC to MEL via KUL in stages starting from February 4th and handed over to the shipment consignee, Toll Global Forwarding (Melbourne) Pty. Ltd.
The charity items are to be distributed to the unsung "bush fire fighters". Additionally, profits and contributions drawn from the concert will be channeled to key organizations providing vital short, medium & long term "Rescue", "Relief & Recovery" and "Rehabilitation" assistance in fire affected areas. The MASkargo Team wishes those affected to be in good health and remain steadfast in recovering from the devastating bush fire.
MASwings Tree Planting Project
On 18 June 2022, a Corporate Social Responsibility (CSR) community programme with St. Peter Claver's Church in Ranau was successfully organised. The Tree Planting project is part of the MASwings Sustainability initiative, which was initiated by MASwings Staff Affairs & Training Support Services. 40 volunteers, including MASwings Squad members and St Peter's church members, participated in the programme at Rosary Hill, St Peter Cleaver's Church, Ranau.
Capt. Nasa, the Chief Operating Officer of MASwings, stated in his earlier speech at the programme "that the tree planting project is part of MASwings contribution towards environmental sustainability within the community that we operate. Being the Pulse of Borneo, we are the lifeline of the communities in Borneo, and we want to be part of their development story. Besides that, this is also an opportunity for us to thank Father Nick for his willingness to be part of MASwings during our earlier arranged virtual talks."
Father Nick stated that the Church envisioned Mt. Rosary as a tourist attraction and hoped to develop the land with an abundance of trees and plants. In addition, he thanked Captain Nasa and the MASwings team for implementing the project and expressed his anticipation for future CSR collaborations with them.
MASkargo celebrate Iftar ceremony with Rumah Penyayang Bestari
An iftar ceremony with the orphans was held at Rumah Penyayang Bestari, Banting on last 24th May 2019, Friday. The event was joined by our very own Chairman, Chief Executive Officer, Chief Operations Officer, Head of Finance, Head of Operations, Head of Revenue Management and many others. The ceremony will be held annually in the holy month of Ramadhan and will be joined by MASkargo staff to celebrate and cherish the orphans with a variety of foods and special gifts.
Rescue & Repatriation Flights

In the early days of the pandemic in 2020, MAB operated repatriation flights rescuing mostly students stranded in Egypt. The mission was made possible in partnership with educational platform MedicMesir. Operated by the Airbus A330-300 the flight marked Malaysia Airlines' return to Cairo International Airport, where the airline used to fly commercial flights until 2006.
Additionally, following the travel ban instituted by the Government of New Zealand from 20 March 2020, Malaysia Airlines has been operating chartered rescue flights sponsored by the Government of the Netherlands, from Auckland, New Zealand to Kuala Lumpur to ferry Dutch nationals. Once in KLIA, passengers will board the repatriation flight operated by Dutch national carrier KLM back home to Amsterdam.
Flight MH8496 from Auckland arrived at 9.40pm on Monday, 6 April 2020, carrying 277 Dutch nationals. It was operated by the Airbus A330-300 aircraft. Subsequently, the airline uplifted a further 253 Dutch nationals on 8 April 2020 and 277 more on 10 April 2020.