Browser outdated: Flight search is not supported in IE version 10 or lesser. Please visit malaysiaairlines.com with supported browser.

Browser update: Please use Microsoft edge for better experience.
Flight search is not supported in IE version 10 or lesser. Please visit malaysiaairlines.com with supported browser.
Please use Microsoft edge for better experience.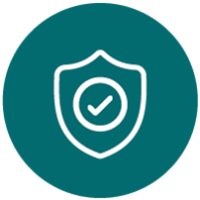 Safety & Security
Safety Excellence
In all the initiatives rolled out group-wide to drive operational excellence, safety continues to be the top priority. Driving safety excellence in ground operations, both airside and groundside ensuring the safety of our staff, vendors and customers.
| Sustainability Matters | Description |
| --- | --- |
| Flight Safety | Our organisation believes that aviation safety is fundamental to our business. We support and are constantly working in close collaboration with the entire air transport community, to improve aviation safety and standards further. |
| Occupational and Ground Safety | Occupational and Ground Safety is MAG's commitment to preventing injuries, and deaths that are due to working conditions; no one should have to suffer a job-related injury because of their employment. |
| Safety Culture | Inculcation of safety culture by actively encouraging employee participation in the MAG Safety Management System, ensuring that when tasks are carried out in the organisation's workplace, every precaution has been taken to reduce the likelihood of there being an incident that leaves someone injured or worse. |
| Security | Security is fundamentally important to us because it keeps our passengers at ease while flying. It assures that the flight will make it to the destination safely and the persons sitting in the aircraft have been deemed as safe flyers. |
Flight Data Analysis (FDA)


Flight Data Analysis (FDA) is a predictive safety programme involving routine collection and analysis of recorded flight data during line operations in order to improve the safety of the airline. It is a programme that involves early identification of adverse safety trends that could lead to accidents if not timely corrected.
This programme is in accordance with the requirement of International Civil Aviation Organisation (ICAO) , Civil Aviation Authority of Malaysia (CAAM) and International Air Transport Association (IATA). Started in the year 2003 and formerly known as Flight Operational Quality Assurance (FOQA) programme. The programme was initially implemented on Malaysia Airlines B737-400 fleet and expanded to the wide body aircraft in year 2007. MAB FDA is Non-Punitive in nature and it is in line with the company's Just Culture Framework.
Occupational & Ground Safety
Corporate Standard & Procedure


AeroDocs is an Electronic Document Management solutions for MAG to support environmental sustainability, maintain aviation regulatory compliance, improving resource, increase efficiency and reduce cost. It provides unique capabilities and an intuitive approach to enhance document management processes, increase collaboration and ensure operations personnel and other key stakeholders have the right information at the right time.
Radiation Activities


Radiation Safety is responsible to ensure safety in activities involving ionising radiation which might cause harm to humans and the environment. Our Radiation Protection Programme (RPP) is established to ensure compliance with Atomic Energy Licensing Act (Act 304) and its subsidiaries' regulations. The use of X-ray scanner at MAB Kargo and the Engineering and Maintenance (E&M) are subjected under Act 304 which require frequent monitoring and inspection. The carriage of radioactive materials is also part of activity under this Act.
The Radiation Safety also provides information and Awareness Training on the theory, hazards, biological effects, protective measures, monitoring and disposal of radioactive materials. The Radiation Awareness Training is conducted to ensure our registered radiation workers are well equipped with the knowledge to handle ionising radiation in a safe manner as well as to respond when any radiological emergency occurs.
List of activities executed to maintain MAB's AELB license are:
Monthly radiation monitoring – ensuring conformity and conformance with the regulatory requirements.
Personnel dosimeter assessment – ensuring the radiation dose limit is not exceeded as per regulations.
Radiological Emergency Drill – to comply with the AELB's Emergency Plan requirement.
Radiation Safety Awareness – to ensure radiation workers are updated with the new requirements and knowledge.
MASKargo & Aerodarat Joint FOD Walk At Advanced Cargo Centre

MASKargo and AeroDarat Services (ADS) organised a joint FOD walk in which 35 employees from both companies participated as part of their commitment to fostering a safe working environment. This exercise is intended to maintain a safe working environment for everyone, and the FOD joint activity qualifies as the ISAGO requirement for Service Providers' prevention program.
The participants were then divided into five groups and assigned to various locations within the F1-F11 aircraft parking bays, the Ramp Interface conveyors, and the ULD storage facilities. Seven FOD bags consisting metals, screws, wood, and plastics were gathered at the end of the session.
AeroDarat Services (ADS) Equipment Safety Sweep

In an effort to maintain safety excellence in our operations, ADS conducts regular equipment safety sweep audits to identify and report on defective equipment and to enhance the serviceability of ground service equipment.
MASKargo conducted COVID-19 Awareness

The Quality Assurance & Safety Compliance (QASC) team of MASKargo, conducted a COVID-19 awareness briefing for the Mutiara Kayamas (MKM) employees at the Advanced Cargo Centre and attended by approximately 110 staff members, including drivers, general labourers, loaders, and administrators. The session emphasised the importance of focusing on general hygiene and physical distance while performing their duties on the premises.
MASKargo has also issued directives requiring all foreign employees on its premises to perform the COVID-19 swab test as part of the precautionary measure in curbing the pandemic.
Audit Activities


Corporate Safety Oversight (CSO) Compliance Activities is a proactive approach activity whereby the unit provides oversight function on Quality Assurance programme by auditing of the management system of operations and maintenance function including the Safety Management System (SMS). The unit oversees and monitors the performance of the MAG Quality Assurance Programme are being implemented effectively in the organisation.
The activities involve the following:
Inspections – ensuring that operations are in conformity and conformance with the regulatory/company standards requirements.


Audit Programme – ensuring that BU's, Subsidiaries, Stations and External Parties are in conformity and conformance with the regulatory/company standards requirements.


IATA Operations Safety Audit (IOSA) Certification – ensuring MAB operations meets the IOSA Standards requirement, in order to achieve the IOSA Certification.


Air Operator Certificate (AOC) Certification - ensuring MAB operations meets the CAAM requirement, in order to achieve the AOC Certification.


Lead Auditors Training – ensuring that all the MAG Auditors are competent for the Quality Assurance Programme runs effectively.
ADS Safety Culture isAeroDarat Services (ADS) Safety Culture is Part of ADS' DNA


ADS establishes strict procedures for training, execution, reporting, inspections, and overall safety management to inculcate a strong safety culture ensures all processes adhere to high standards.
ADS held seminars and trainings periodically for employees to update them on the latest information and procedures for each level of working environment.
Training & Safety Campaign


Corporate Safety Oversight (CSO) is responsible for the Safety Management System (SMS) awareness programme which is supported through the safety promotion activities and safety training programme.
The objective of safety seminars is to ensure organisational awareness on safety. Internal and external speakers are invited for the seminars. Quarterly Safety Turun Padang activities is to provide safety awareness and exchange of information among the operations staff.
Workplace Inspection


A lot of safety programmes were planned and organised to inculcate safety culture within MAG. Corporate Occupational Safety and Health (COSH) is taking care of Occupational Safety and Health related accidents/injury companywide.
The ultimate objective is to reduce accident and injury trends towards a safe, healthy and conducive workplace. It includes the OSH Inspection, Daily Surveillance, Training, Consultation, Trend Analysis, Covid-19 Disinfection, Safety Enforcement, Pulse Daily Safety Articles and Posters.
The Enforcement activity is executed to protect against damage, injury or death to our people, environment, assets and reputation. The enforcement scope are:
Alcohol – Free of alcohol when at work;
Drugs – Free from drug abuse at all times;
Driving – Abide to driving and parking rules at all times;
PPE – Use PPE properly at all times;
Work Documents – Possess valid work documents at all times.
Enforcement activities were extended to Covid-19 Social Distancing Inspection at various locations including prayers room, workstation, vendor hostel, meeting room and warehouse within MAB premises.
MASwings conducted virtual safety and security campaign 2021

Due to the pandemic and strict movement control order, MASwings CSM organised its first Virtual Safety Campaign through Microsoft Teams to share safety and health topics.
Over 140 MAG families attended and gained knowledge regarding safety and health working culture.
Topic presented by external speakers, such as Drug-Free Workplace Programme by the National Anti-Drug Agency (NADA), Ergonomics by the Department of Safety & Health (DOSH), Benefits and Social Worker Act by the Social Security Organization (SOCSO), and Heart Attack & Heart Failure by the University Malaysia Sabah's Faculty of Medicine & Health Sciences.
MASwings Safety & Security Campaign


MASwings Safety Day was successfully launched on 28 November 2019 in collaboration with Malaysia Airlines Berhad (MAB), Malaysia Airport Holdings Berhad (MAHB), Government agencies and village community at the Kota Kinabalu International Airport.
The objective of the event was to educate everyone especially those related to aviation industry as well as MAG workforce the importance of safety awareness at all areas.