Browser outdated: Flight search is not supported in IE version 10 or lesser. Please visit malaysiaairlines.com with supported browser.

Browser update: Please use Microsoft edge for better experience.
Flight search is not supported in IE version 10 or lesser. Please visit malaysiaairlines.com with supported browser.
Please use Microsoft edge for better experience.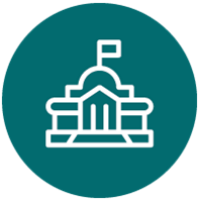 Governance
Good governance is important in building trust with our stakeholders and employees - together ensuring transparency, accountability and to support MAG's purpose, and how this purpose relates to the other sustainability focus areas.
Beyond Compliance
| Sustainability Matters | Description |
| --- | --- |
| Ethical Operations | Describes MAG's values, principles, standards and norms of behavior such as the code of conduct. This includes unethical or unlawful behavior, and matters related to organisational integrity, such as escalation through line management, whistleblowing mechanisms or hotlines. |
| Regulatory Compliance | Our business is highly regulated by legislation, regulations and mandatory standards at the international, national and state levels as well as other standards and voluntary initiatives that are emerging in our industry and our markets. |
| Supply Chain Management | This includes impacts that are either caused or contributed to by our organisation, or that are linked to our activities, products, or services by our relationship with a supplier. |
| Internal Controls | The primary purpose of internal controls is to help safeguard MAG and further its objectives. Internal controls minimise risks, protect assets, ensure record's accuracy, promote operational efficiency, and encourage adherence to policies, rules, regulations, and laws. |
ROUTES Partnership


MAG has collaborated with the USAID Reducing Opportunities for Unlawful Transport of Endangered Species (ROUTES) Partnership. ROUTES brings together transport and logistics companies, government agencies, development groups, law enforcement, conservation organisations, academia and donors to disrupt wildlife trafficking activities, and forms a key element of the concerted international response to addressing wildlife poaching and associated criminal activities worldwide.
MAG X International Organisation of Migrant (IOM) Malaysia


Awareness sessions between MAG, IOM Malaysia and other relevant stakeholders in the country were held in 2017 as part IOM Malaysia's Counter-Trafficking and Immigration and Border Management initiatives. IOM works in partnership with governments, the United Nations, international and non-governmental organisations, the private sector, and development partners on all aspects of counter-trafficking responses – prevention, protection, and prosecution.
MAG Commemorates Environmental Event Days


MAG remains committed to provide awareness to the staff through continuous internal educational campaign. To achieve this, MAG aligns our events commemoration with the United Nations Sustainable Development Goals Planning Calendar. Various campaigns were conducted through different mediums, with the main aim of increasing awareness amongst the staff and providing educational materials for their reference.
MASkargo's 5S Ethics Initiative


In 2018, MASKargo successfully launched its 5S Ethics initiative, which comprises Sort, Set, Shine, Standardise and Sustain. Roadshows were held to instill the 5S values among employees, allowing for a more conducive working environment with shared goals.
Regulatory Compliance
Anti-Human & Anti-Wildlife Trafficking Roadshow

MAG takes an active stance against human and wildlife trafficking and officially signed the Buckingham Declaration in June 2017 which unites the world's leading organisations and wildlife charities under a common purpose – one that has created a global movement for change against wildlife trafficking.
The MAG Anti-Human and Anti-Wildlife Trafficking Roadshow was launched on 15 November 2017. MAG continues to work closely with bodies such as the Council for Anti-Trafficking in Persons and Anti-Smuggling of Migrants (MAPO) to train and empower our staff, especially our cabin crew, to be our eyes in the skies and on ground to report any suspicious.
Scooby Doo Project

The international illegal wildlife trade (excluding timber and fisheries) is estimated to be worth up to USD 23 billion a year, making it the fourth largest illegal global trade (after drugs, counterfeiting and human trafficking) and covers a broad range of endangered species.
Realising the urgency of the issue, our Business Integrity Department (BID) has taken the lead on rolling out Group-wide anti-wildlife trafficking programmes, with priority being given to cargo business units and frontline employees. BID has also taken further initiatives in engaging and collaborating closely with local enforcement authorities to prevent any illegal trafficking of wildlife on our services. One of the key initiatives driven by BID in fighting wildlife trafficking is the Scooby Doo project, a collaboration between MAG and RIMBA, an NGO which trains and provides MAG with 2 K9 units specially trained to detect any illegal wildlife smuggling in consignments at MASkargo complex.
Internal Controls
Whistleblowing Campaign

The Business Integrity Division (BID) manages a rigorous internal control framework to prevent violations of internal rules and to promote a culture of business integrity at every level of the company. Thus, the whistleblower system has been implemented to allow anyone, internally and externally, to raise concerns and alerts directly to BID if the whistleblower believes in good faith that the code of business conduct, policies and standards or a law or regulation has been or is about to be violated. This secured helpline is available 24/7 with a dedicated web page and a toll-free number in addition to writing in directly to BID.