The Southern city of Hyderabad has impressive Islamic architecture spread over the city's spectacular hilly terrain and artificial lakes.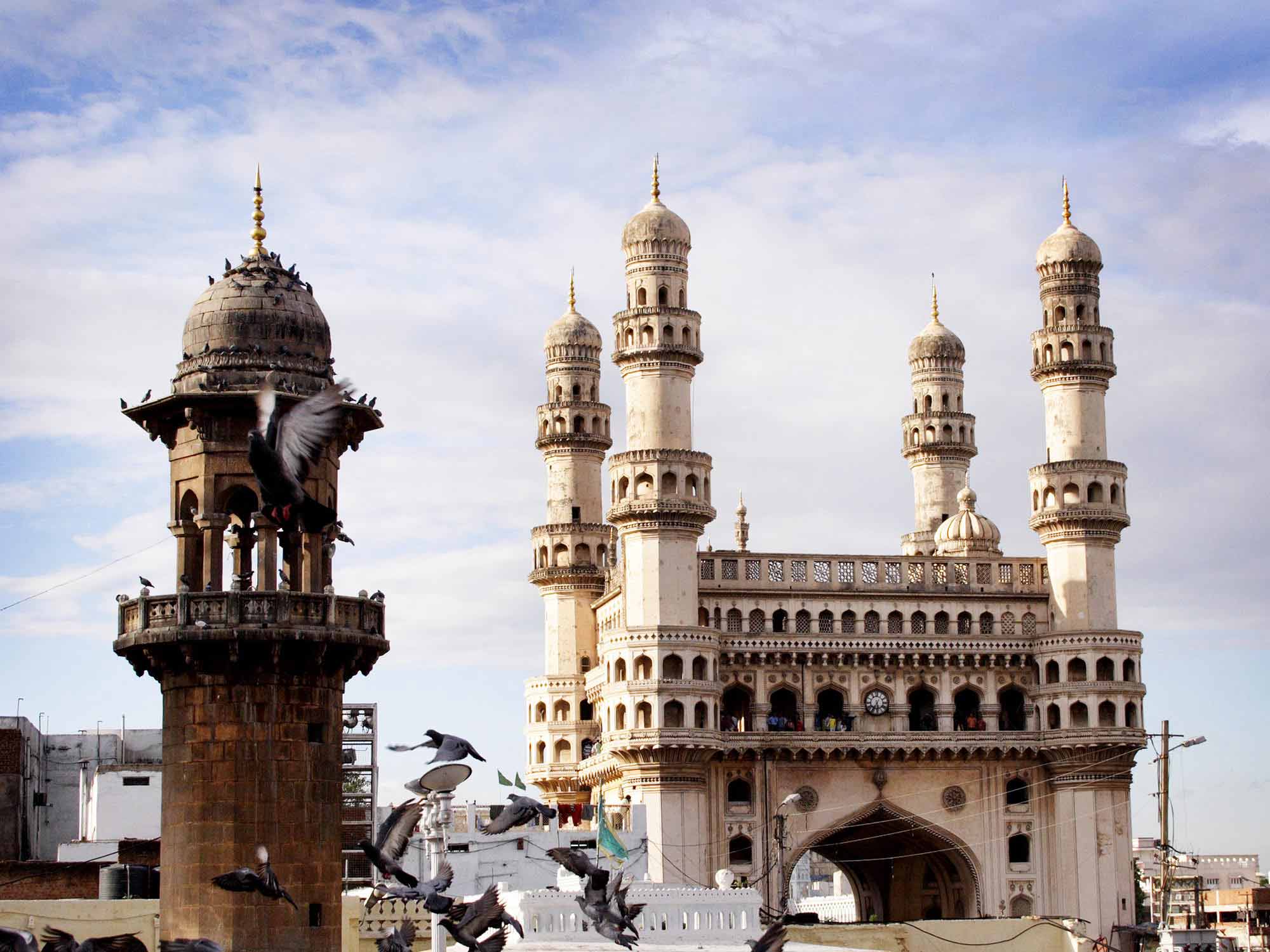 Charming Charminar
In typical "Incredible India" style, the heart of Hyderabad is teeming with shops. In the middle of this labyrinth lies the city's signature icon, the Charminar. This mosque was initially built to ward off the deadly plague. It now stands majestically in the middle of Hyderabad's thriving bazaar with minarets 48.7 metres tall. It lights up beautifully each night and you can shop for souvenirs and goodies at many surrounding stalls.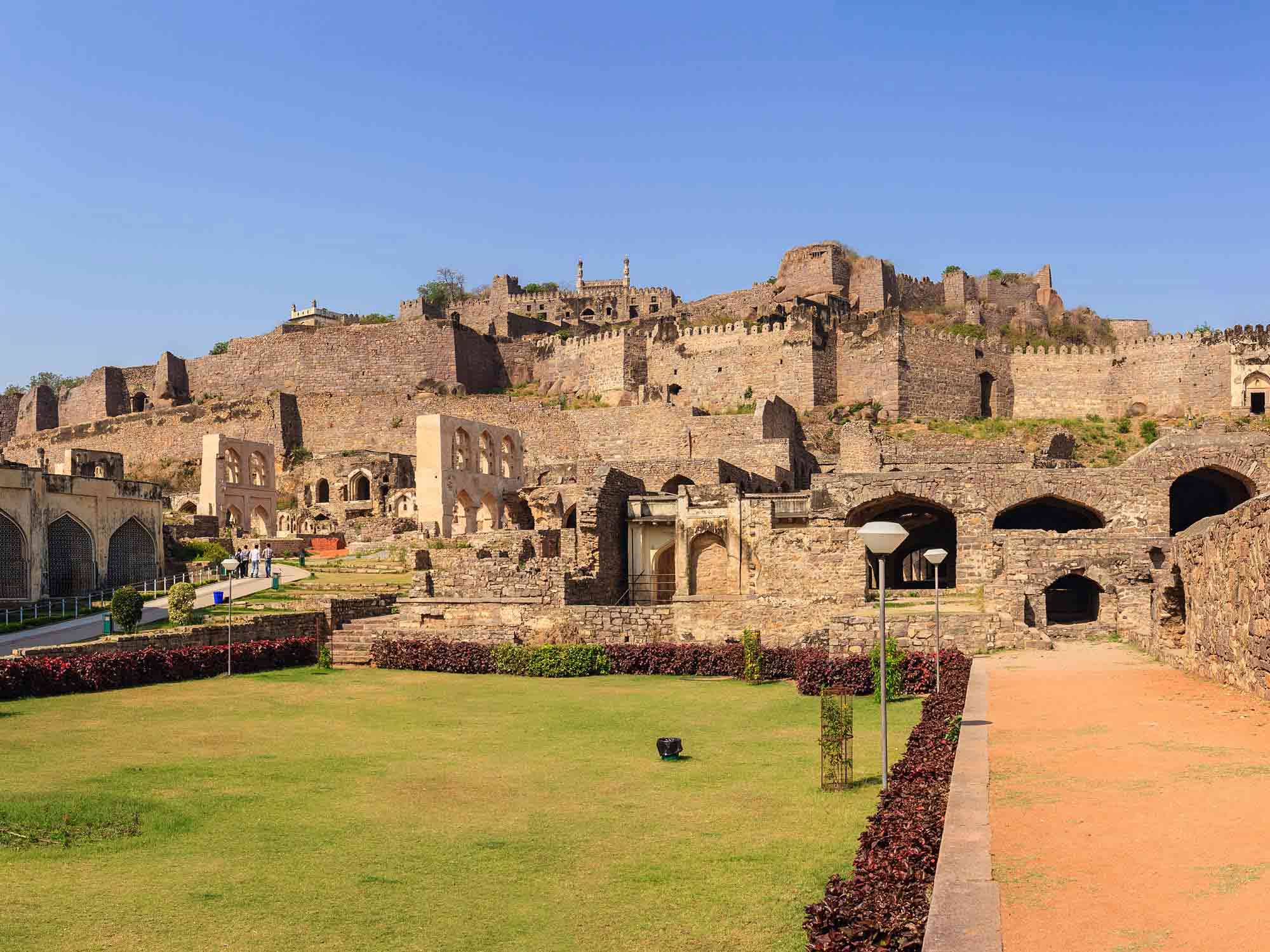 Discover Golkonda Fortress
The Golkonda citadel and fort complex was the medieval capital for the Qutb Shahi Sultanate. An archaeological treasure, hours can be spent here exploring gateways, drawbridges, mosques and royal apartments. Scale the ramparts for a fantastic view of Hyderabad city 11 kilometres away. Uncover the rumoured secret tunnel from Durbar Hall to one of the Palaces.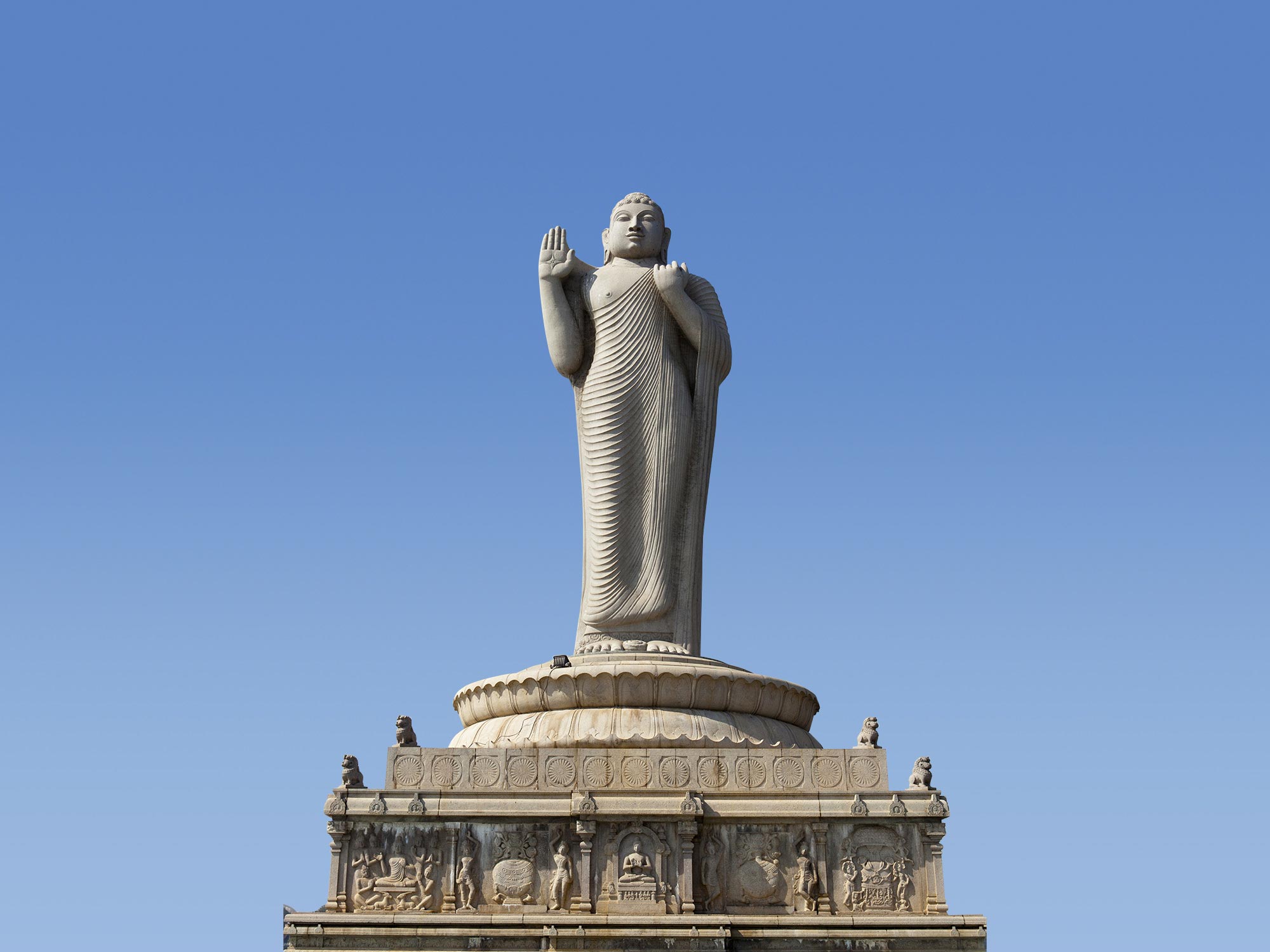 Fall in love with the Hussain Sagar
What could be more romantic than spending time on the world's largest heart shaped lake? The heart-shaped lake of Hussain Sagar lake was declared the "Heart of the World" by the United Nations World Tourism Organisation. It is another reminder of Qutb Shahi's influence on the city. Take a boat trip around this 5.7 square kilometre lake or stroll along the bund past the giant Lord Buddha statue erected in the middle.