Formerly known as Madras, Chennai is the gateway to historic attractions and iconic temples in South India's Tamil Nadu region.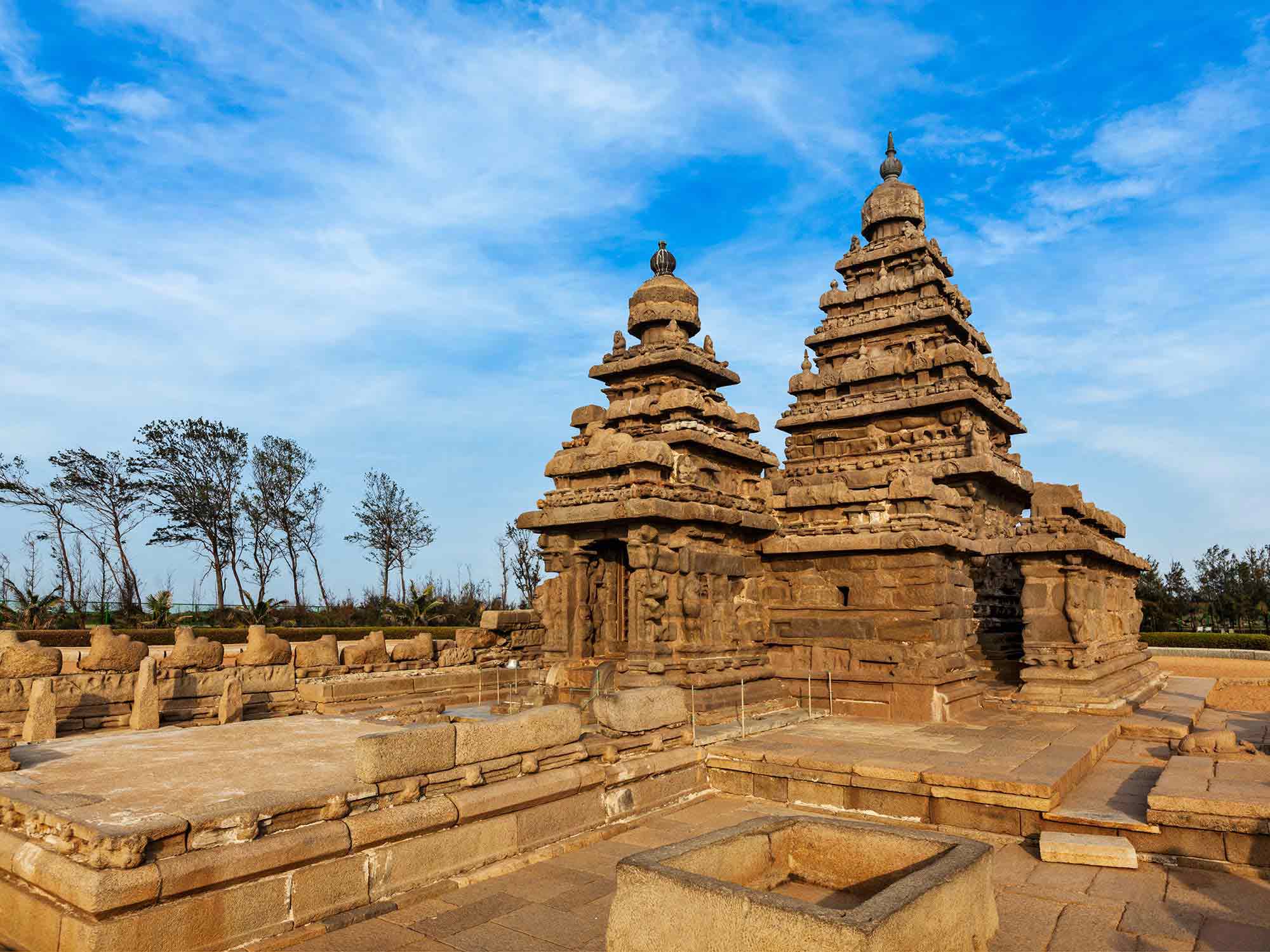 Be mesmerised by the temples of Mahabalipuram
Ancient temples built in the 7th and 8th century portray the beautiful story of the Mahabharata in rock relief carvings. They can be found in many places, for example, the famous Shore Temple along the Bay of Bengal and the Varaha Cave Temple on a hilltop 4 kilometres to the north. The most intriguing attraction is a huge granite boulder that is precariously suspended over a hill. Krishna's Butterball stands 6 metres high and 5 metres wide. All attempts to move it to safety have been in vain. How does it stay suspended like that?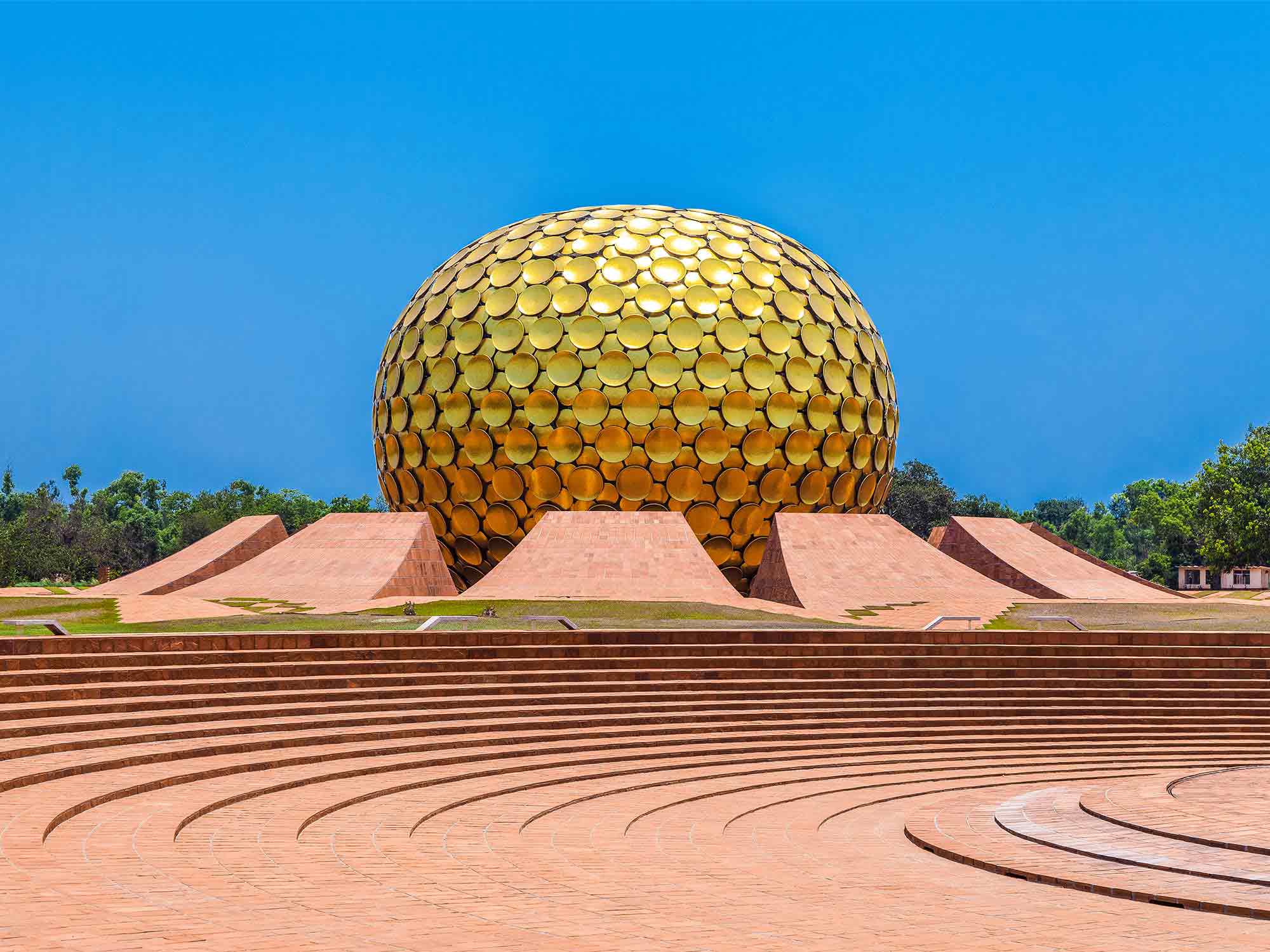 Come meditate at the Matrimandir
Just over an hour beyond Chennai is the experimental township of Auroville. Over 2500 people, from 49 different nations, live together to practice "peace and progressive harmony above all creeds, politics and nationalities." The big gold golf ball at the centre of the Peace Area is the Matrimandir and it is open to the general public by appointment.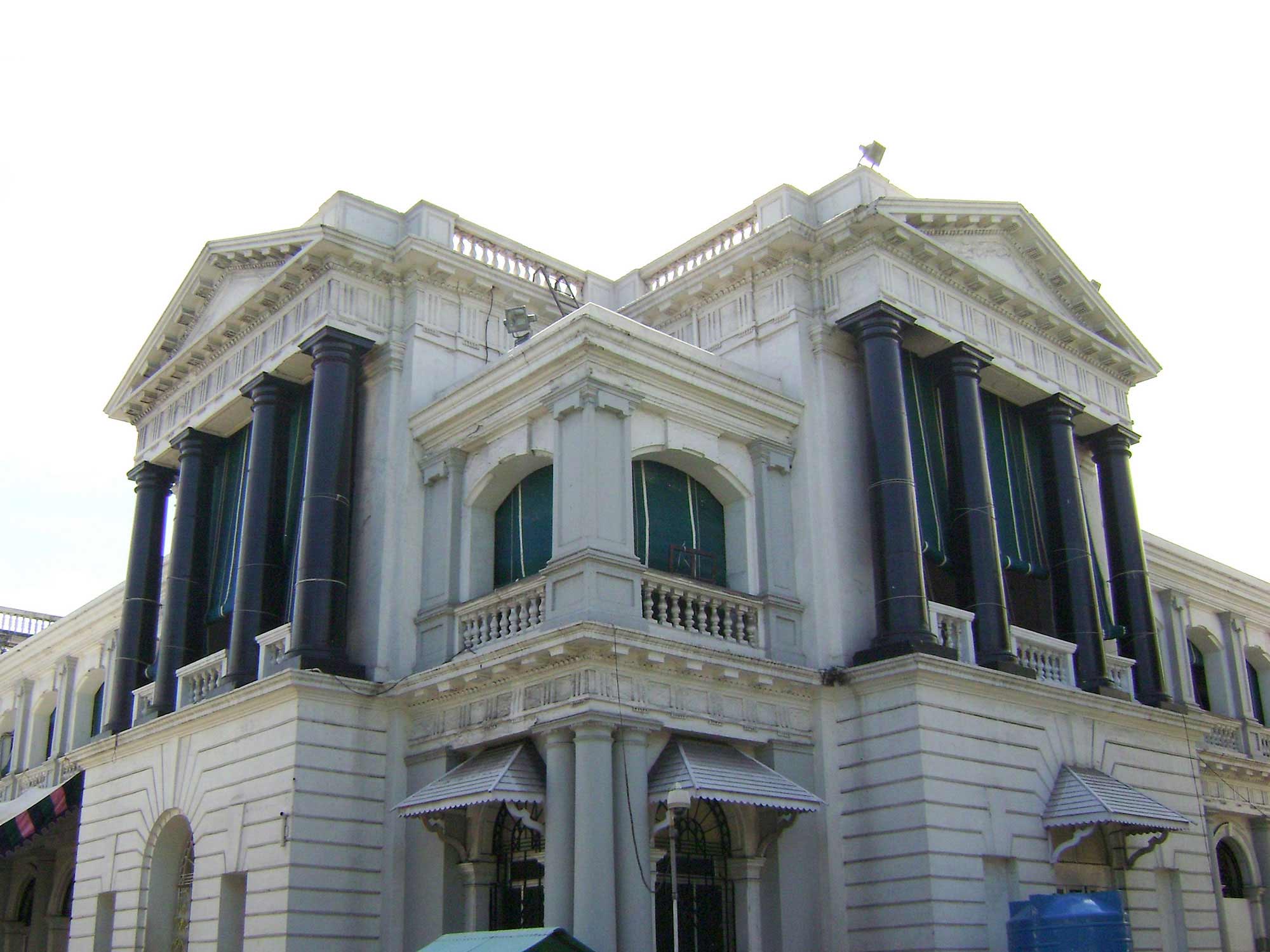 Fort St. George
Fort St. George is a set of colonial buildings at the port, once headquarters to the East India Company. Now many of the buildings are private, official buildings for the Tamil Nadu Legislative Assembly. There is, however, a museum open to visitors holding relics from the days of former British rule. Within the fort is St Mary's Church, the oldest Anglican Church of India. It is an oasis of calm and peace.