This paradise island, known as the "Hawaii of China" has something for everyone: sprawling beaches, fresh seafood, scenic volcanoes and shopping.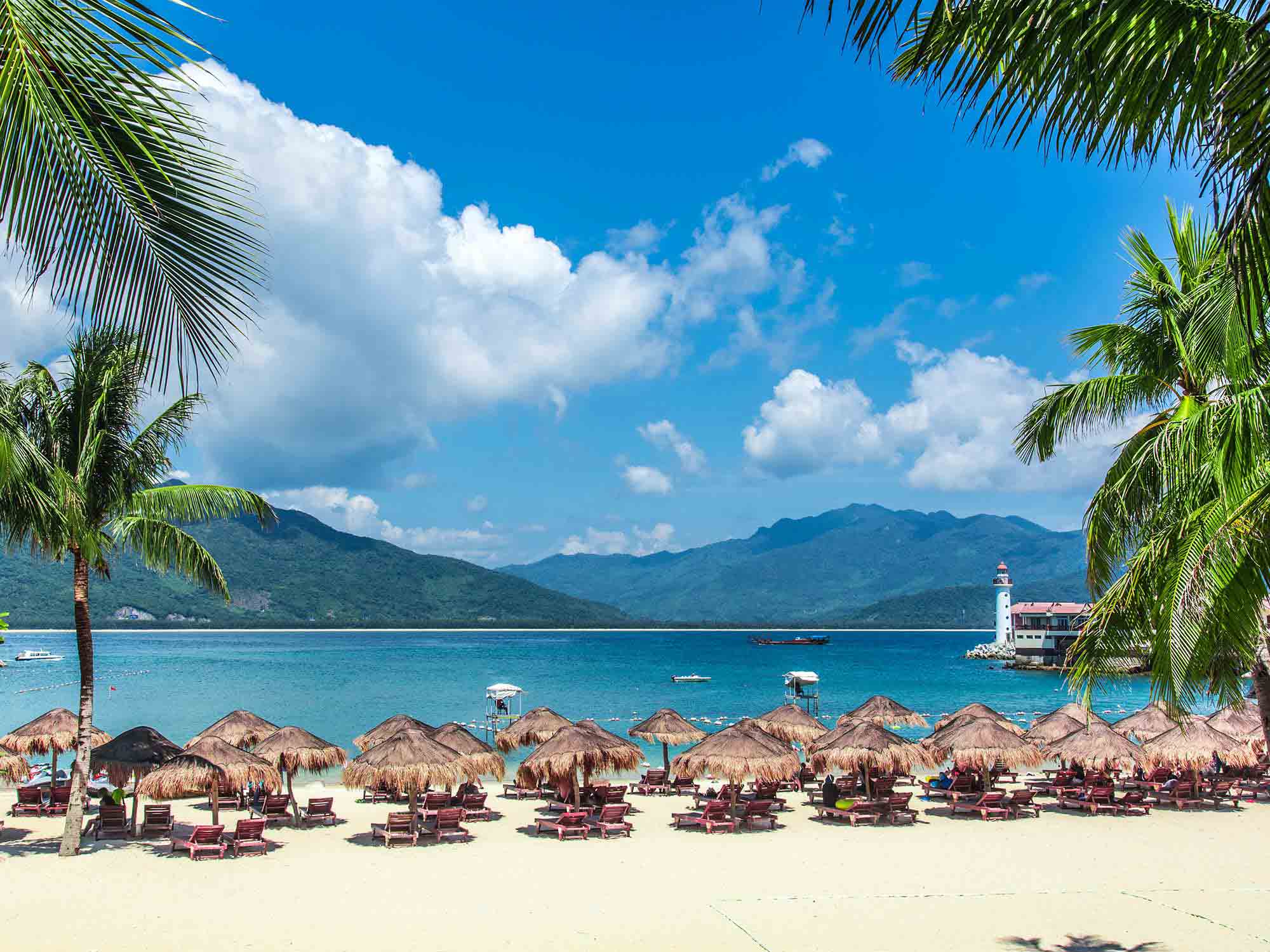 Relax and unwind in Sanya
As if calm, turquoise waters and white sandy beaches wasn't reason enough flock to the city of Sanya. The 22-kilometre-long Sanya Bay boasts the freshest seafood in town including its famous Hele crab. Yalong Bay, with high end resorts, is a favourite with divers because of colourful corals and rich marine wildlife there. Dadonghai has lots of shaded spots under the plentiful coconut trees and you can enjoy the café culture after a busy day relaxing on the beach.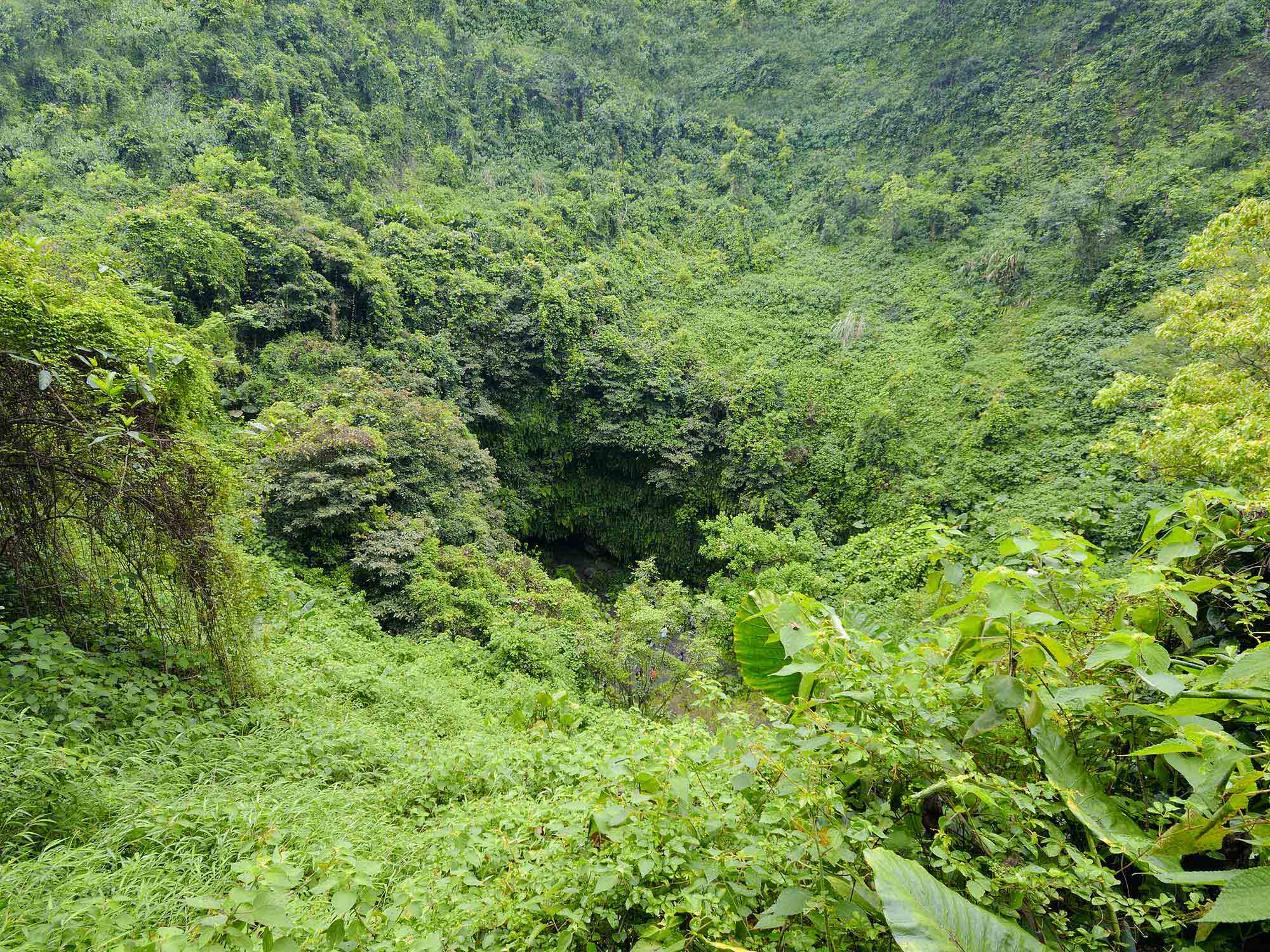 Explore Haikou's volcanic landscape
Ever wanted to explore a dormant volcano? Well here is your chance! Just 15 kilometres from Haikou city centre is Haikou Shishan Volcanic Cluster National Geopark, a UNESCO protected site. Explore over 40 Qaternary volcanoes and 30 volcanic caves left from an eruption over 13,000 years ago. At the top of Saddle Hill you will be rewarded with some of the best views of Haikou City. Navigate the Ma An Ling Volcanic Vent to appreciate the Qiongzhou Straits. Hidden amongst the volcanic landscape are ancient villages with well-preserved historic tools and ancient utensils.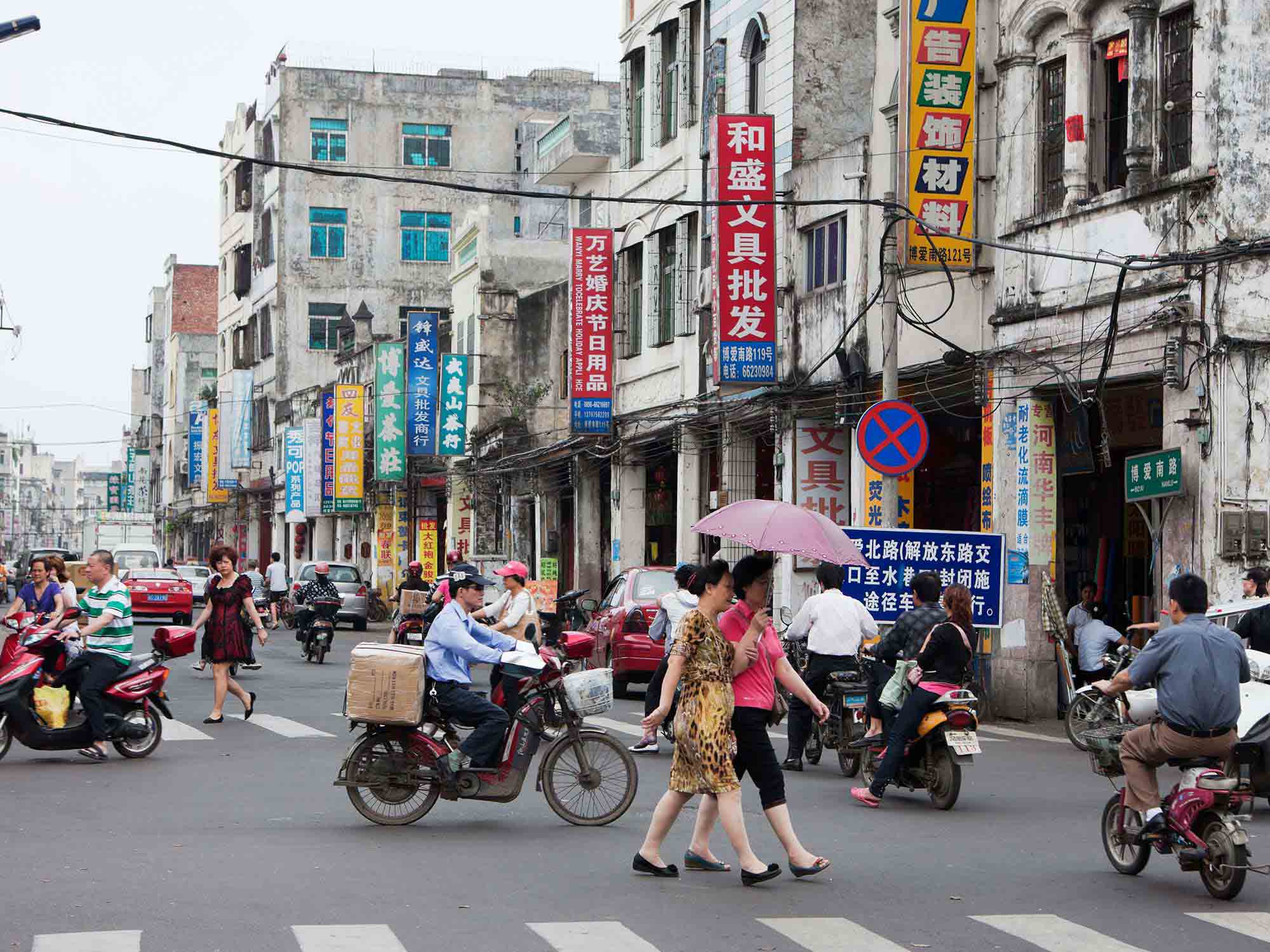 Step back in time on Qilou Street
This quaint part of town will take you back to the glory days of a bygone era. Love to take photographs? This is the place to go. The two- and four-story architecture of Qilous (arcade houses) on Haikou's Qilou Old Street was inspired by Ancient Greece. After shopping for bargain souvenirs, treat yourself to a feast. Head over to Qi Lou Snack Street to sample wenchang chicken, jiaji duck or dongshan mutton, three of the most iconic dishes of the Hainan region.