Guangzhou has distinguished itself as one of the world's leading industrial cities. Once a Silk Road maritime hub, today it hosts the Canton Fair. Tourists are beginning to see, Guangzhou is more than a pit stop for business travellers.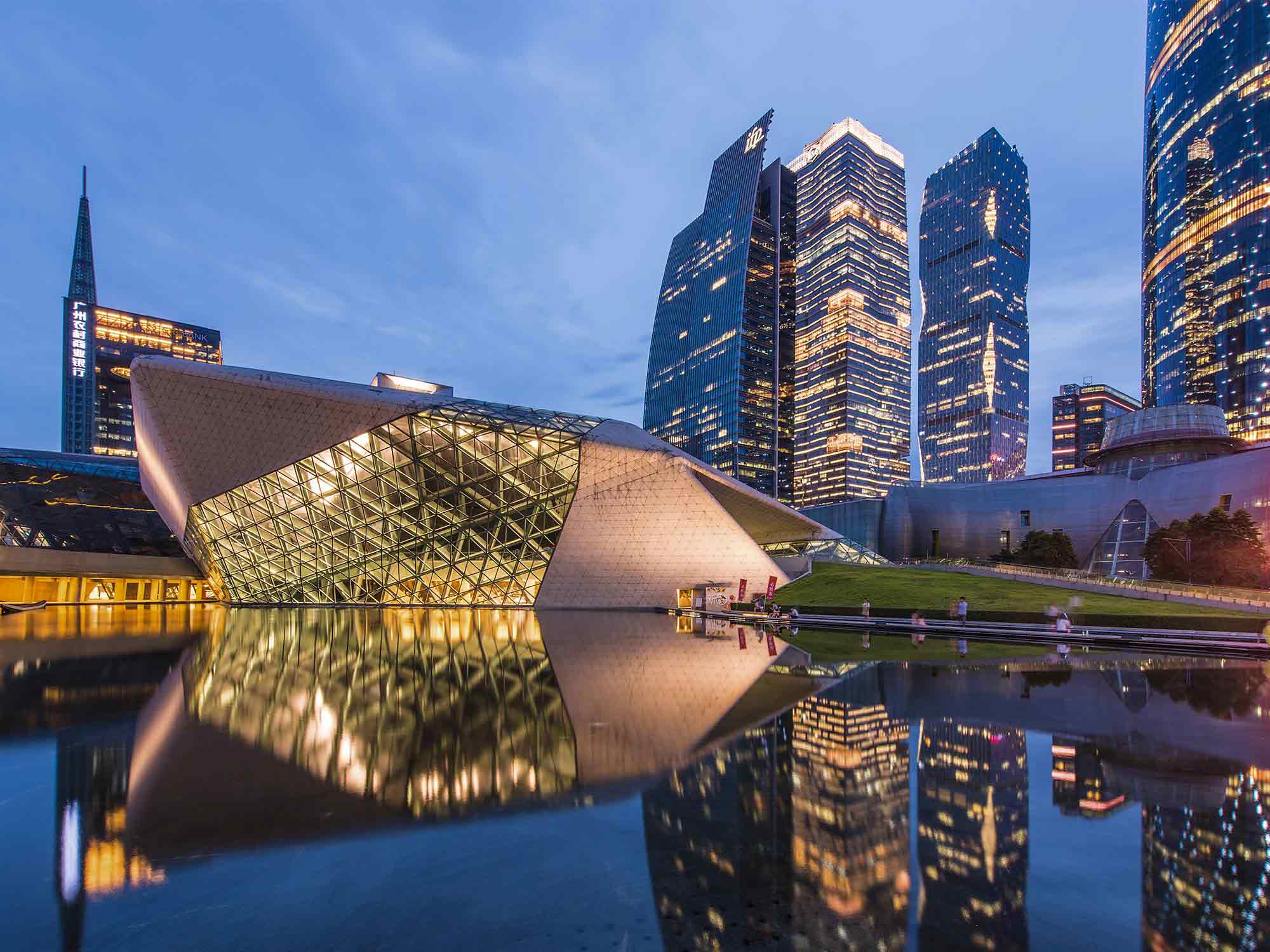 Rainbow-coloured skyline
Towering skyscrapers light up Guangzhou's skyline in a rainbow of colours each night. There are many vantage points from which to view the city. The most interesting must be at Canton Tower – the highest TV tower in China. The "488 Lookout", the highest outdoor observation deck according to the Guinness World Records, is 488 metres high. At 485 metres is the Sky Drop 100-foot free-fall, the world's highest vertical free fall. Choose from two styles: a traditional "Sitting Drop" or a free-fall "Standing Drop". At 455 metres, the Bubble Tram has 16 crystal sight-seeing cabins revolving around the tower.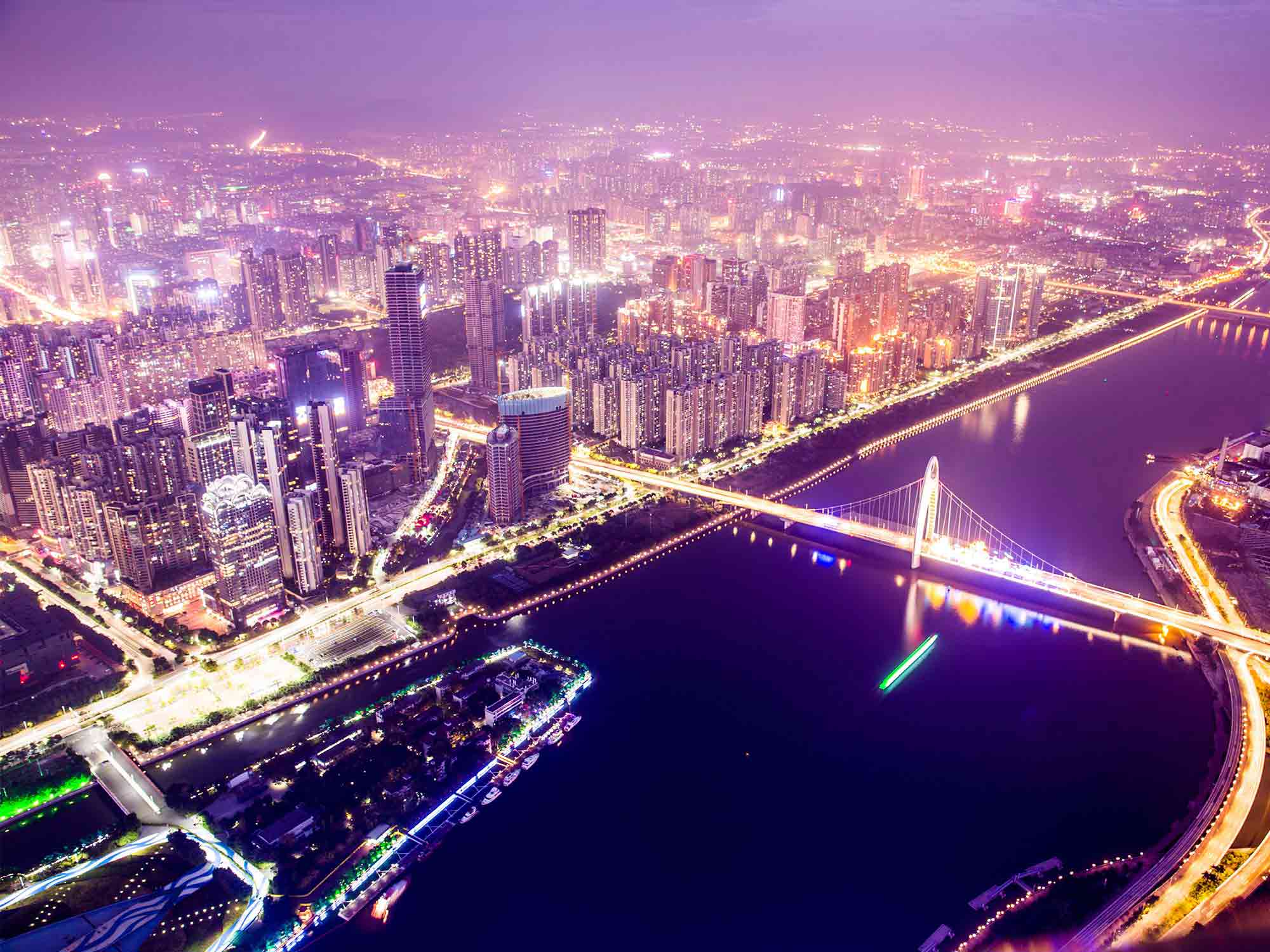 Cruising the Red Heart of the Pearl Water
A trip on the Pearl River is highly recommended. This historic river defined Guangzhou's success through the millennia. It is also an incredible angle to view the stunning skyline. Go on a Night Cruise and dine on the water as you sail past romantically-named spots such as "Night Moon Over the Goose Pool" and "Red Heart of the Pearl Water".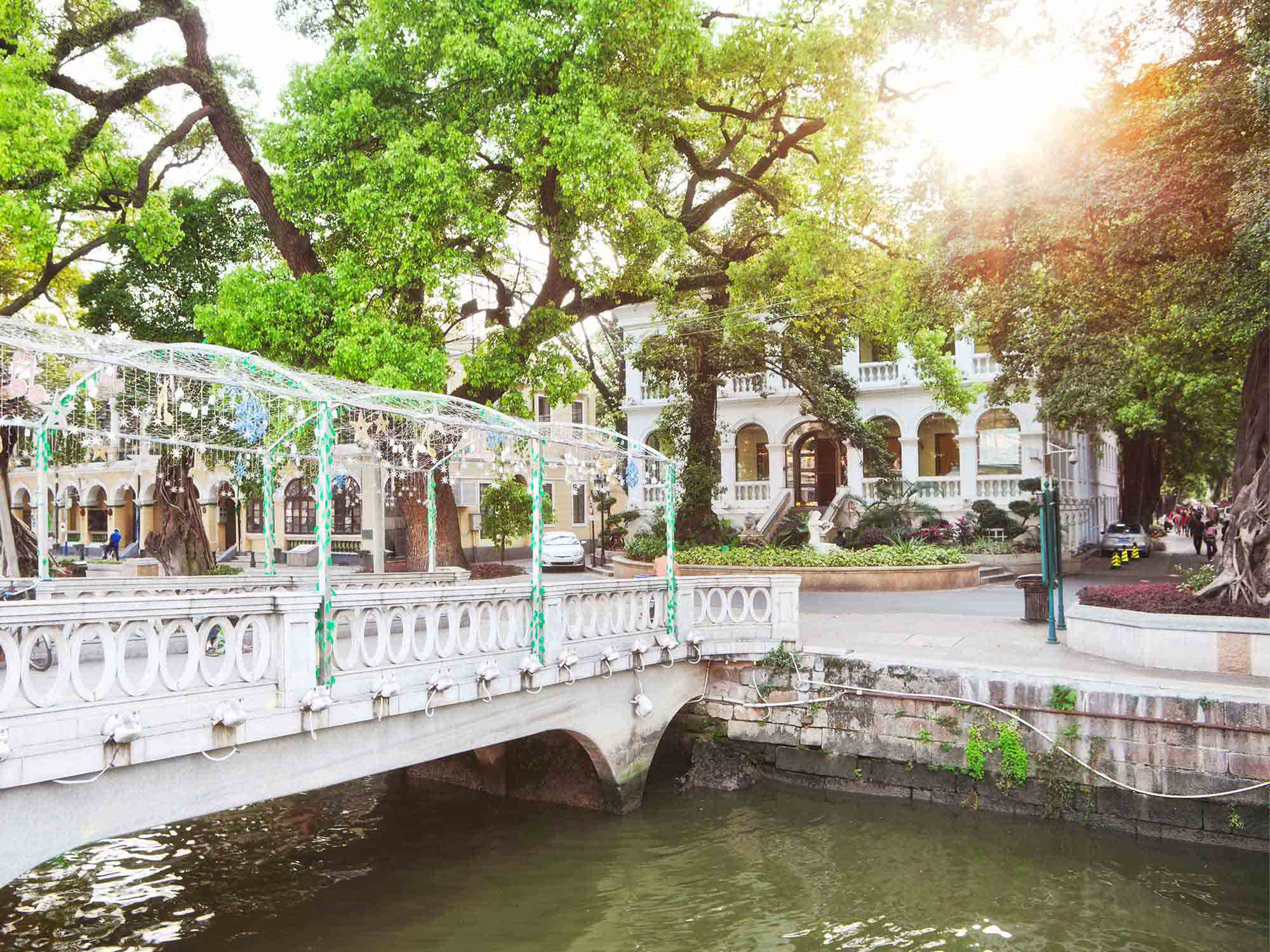 Time stands still on Shamian Island
Shamian Island (resembling an elliptical sandbar) whisks you away to the era of old colonial buildings and cobbled streets. Although located in the middle of the bustling city, there is a sense of quiet, laidback nostalgia here. Once, this was an important port for foreign trade during the Song and Qing Dynasties. During the Opium Wars it served as a strategic point for Guangzhou's defence.