Its name translates as 'prosperous'. This region is brimming with culture, heritage and incredible mountainous scenery. Many families within Southeast Asia have cultural ties to Fuzhou because of ancestors who migrated from here.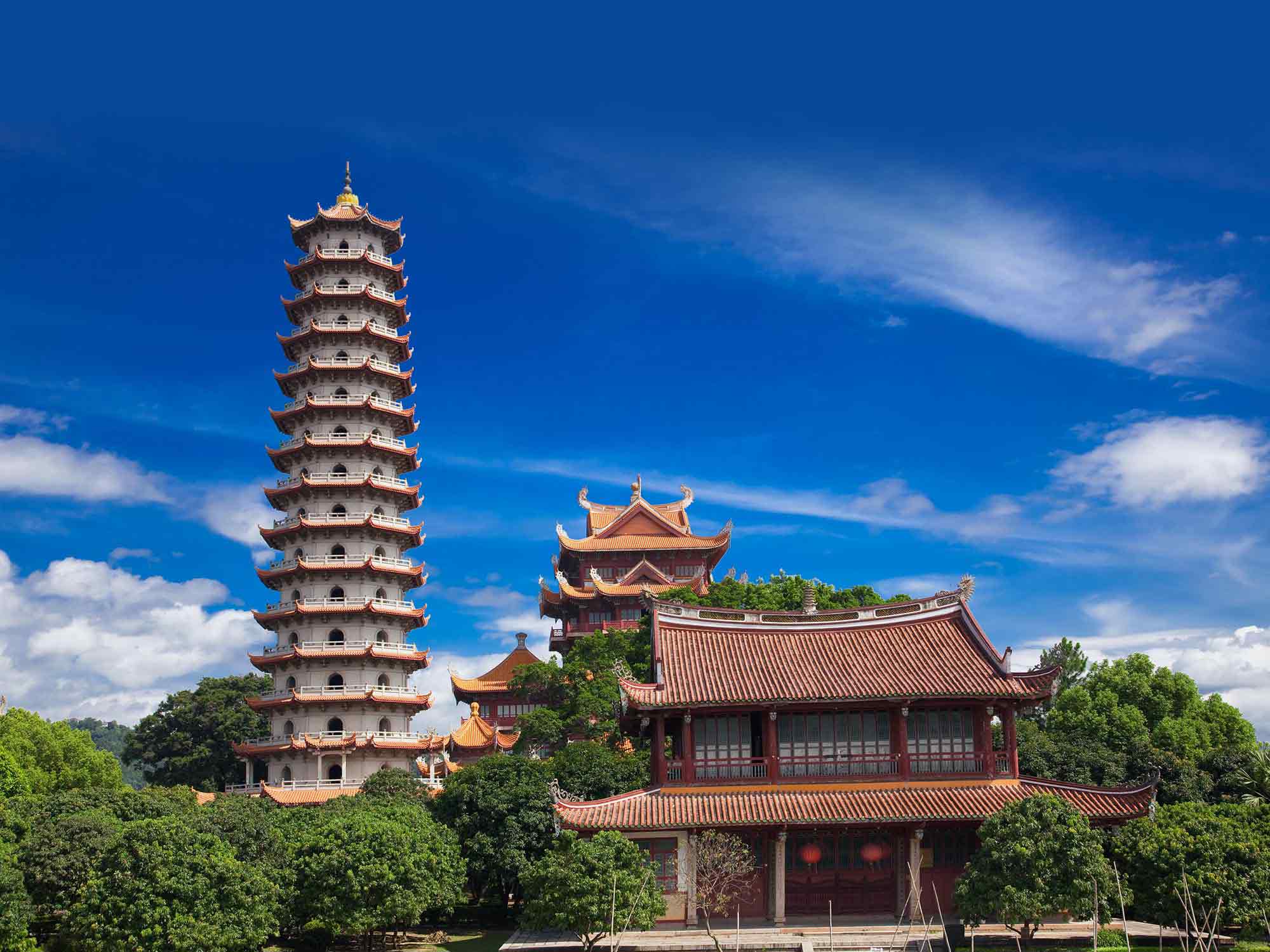 Scenic Mountains and Temples
Want to climb every mountain? The region around Fuzhou is rich in mountains and pagodas. Xichen Temple is one of the most popular, with 36 majestic halls and pagodas. Recognised as a key national temple, it is an architectural masterpiece set against magnificent gardens. The Yongtai Qingyunshan Scenic Area is also very popular with nine mountains and nine rivers, surrounded by waterfalls, canyons and dense forest trees. You can also choose to visit Drum Mountain, Yushan Mountain, Fujian Wushan Mountain or the Fuzhou Wuzhu Mountain. All locations offer stunning vistas and clear air.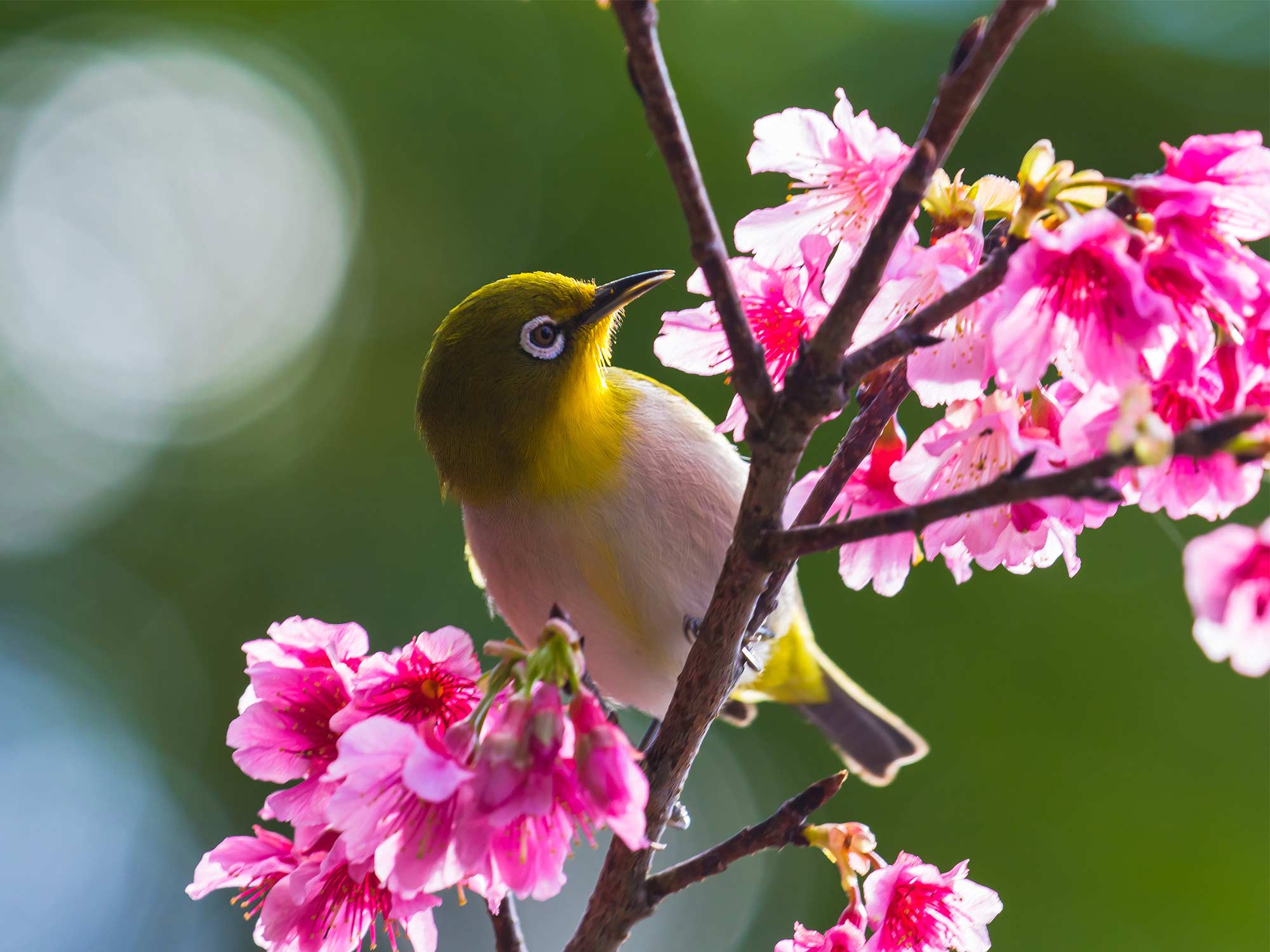 Fuzhou National Park
Just 30 minutes from Downtown Fuzhou, this national park is flanked on three sides by dense forest hills. Its own microclimate is generally three to five degrees cooler than the city. There are more than 2500 species of trees here; the Banyan King in the banyan garden is the most visited. Rumoured to have been planted during the Song Dynasty, it is very impressive at 20 metres high. For bird lovers out there, The World of Birds has over 150 species of birds with over 30 rare national and international species.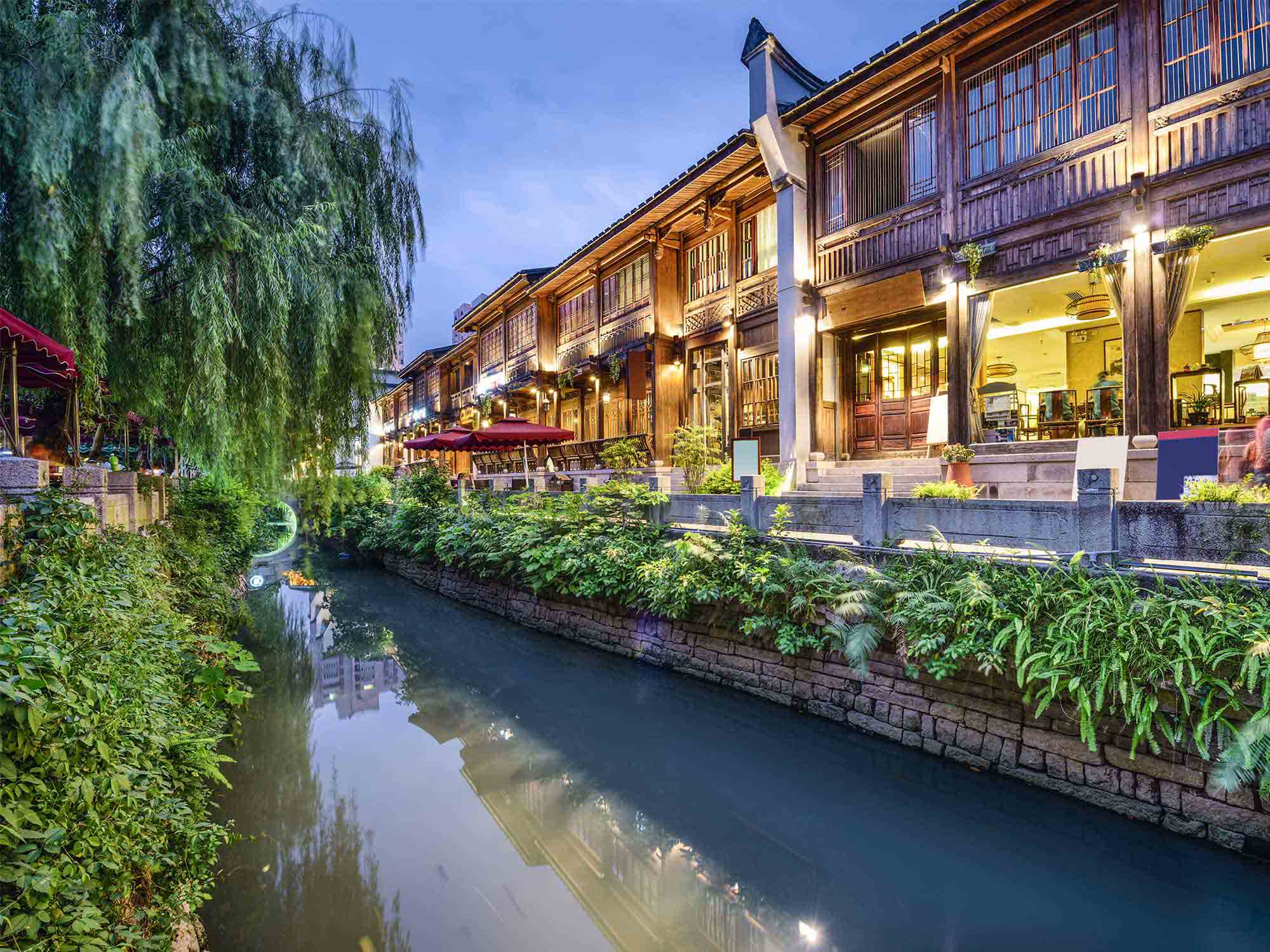 Relax in Sanfang Qixiang
Downtown Fuzhou offers a mixture of ancient and modern architecture. Three Lanes and Seven Alleys is protected for being a heritage site because of its historical and cultural importance. Quaint houses are filled today with handicraft shops and food vendors; the area is a living museum of the Ming and Qing dynasties. Catch weekly performances of local opera by Fuzhou retirees.