This vibrant and populous city is teeming with sights, sounds, smells and tastes sure to leave vivid, lasting memories.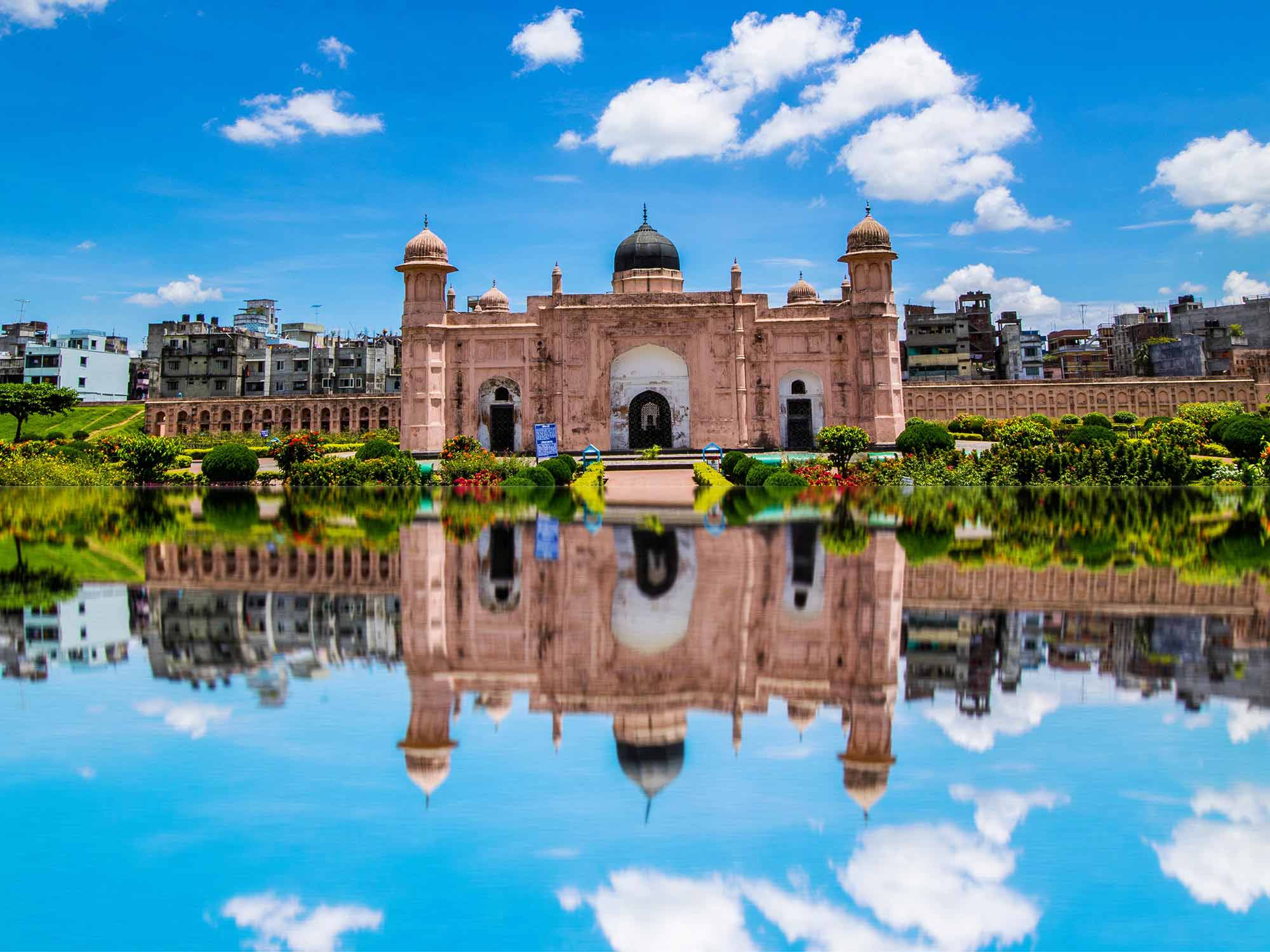 Lalbagh Fort in Old Dhaka
The Mughal complex that is an iconic landmark here has 3 structures that look a little incomplete. The mystery behind this adds to the fascination of the place. The Diwani-i-Aam, the residence of the Mughal Emperor of Bengal with its historic hammam (Turkish bath), famously features a 3-domed mosque and the tomb of Bibi Pari. It is believed that Bibi Pari's untimely death was the reason the Lalbagh Fort expansion was abandoned.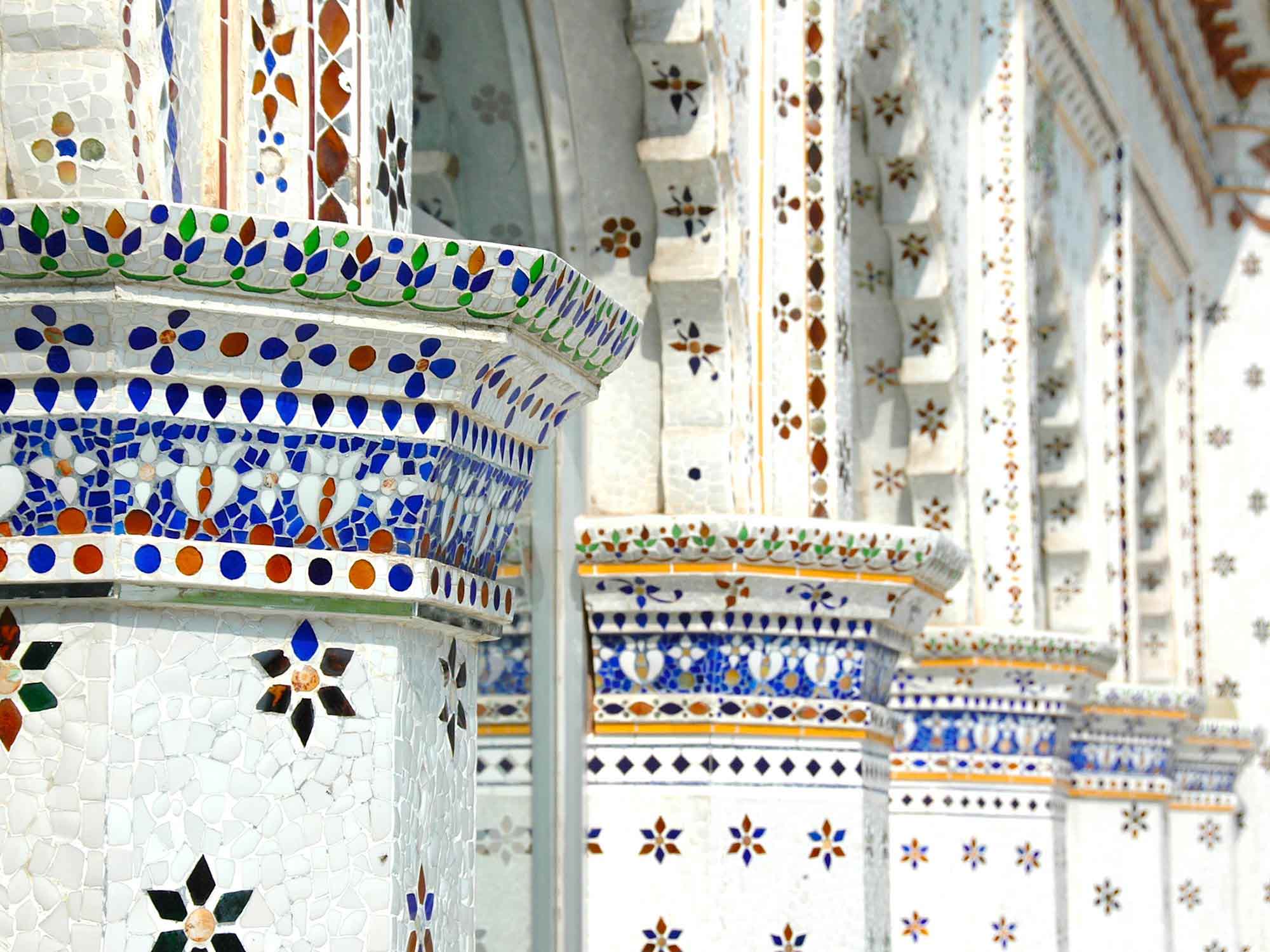 Starry Mosque
The Star Mosque of Dhaka is a fine place to visit for those with a keen eye for detail. The mosque is famous for its chinitikri tile work (a form of mosaic decoration). Innumerable star motifs permeate its beautiful architecture. Get all starry-eyed with its detailed wonders.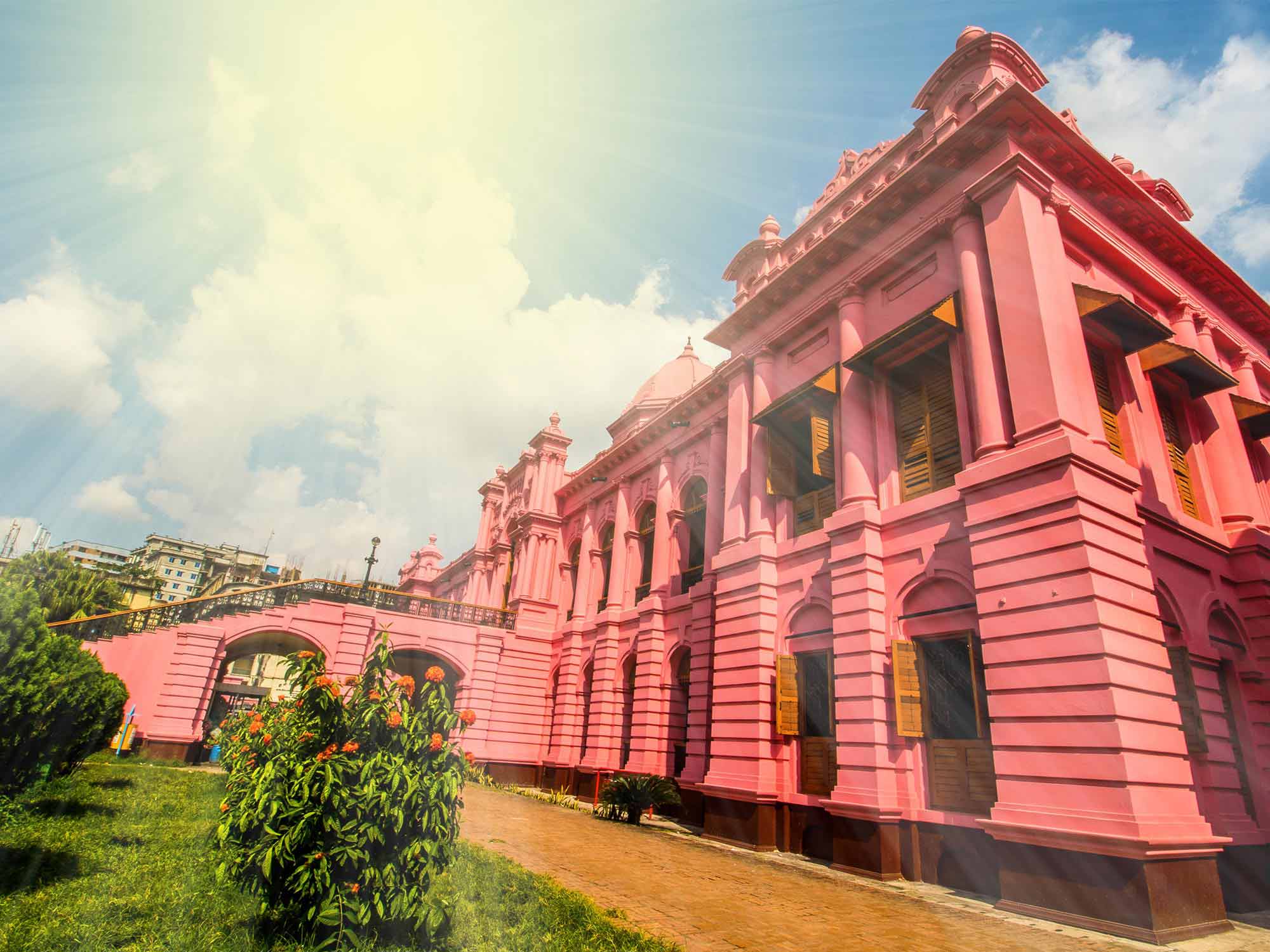 Ahsan Manzil
This striking pink palace is a fine example of Mughal design and engineering. Situated along the banks of the Buriganga River, this national museum was once the official palace and seat of the Nawab of Dhaka. Stroll through the drawing room, admire the grand ballroom and immerse yourself in the reconstruction of life in the bygone era.