Browser outdated: Flight search is not supported in IE version 10 or lesser. Please visit malaysiaairlines.com with supported browser.

Browser update: Please use Microsoft edge for better experience.
Flight search is not supported in IE version 10 or lesser. Please visit malaysiaairlines.com with supported browser.
Please use Microsoft edge for better experience.
Discover Adelaide – a boutique city with a big heart
Adelaide is a one-stop destination for culture-rich city life, world-class wine and unbeatable gourmet produce. Perfectly located between the stunning coast with its sandy beaches and the vineyard dotted hills and nature reserves of the Adelaide Hills, the city streets are filled with boutique bars and world-class restaurants. Adelaide has been recognised as one of the Great Wine Capitals of the World and with over 200 stunning cellar doors less than an hours' drive away it's no surprise why. For nature and wildlife, Kangaroo Island should not be missed, while further afield the ancient landscapes of the Flinders Ranges and outback will both surprise and delight, with the night skies leaving you mesmerised. So when you visit, make sure you leave enough time to experience the city and explore its stunning surrounds.
Nature and Wildlife – from Ocean to Outback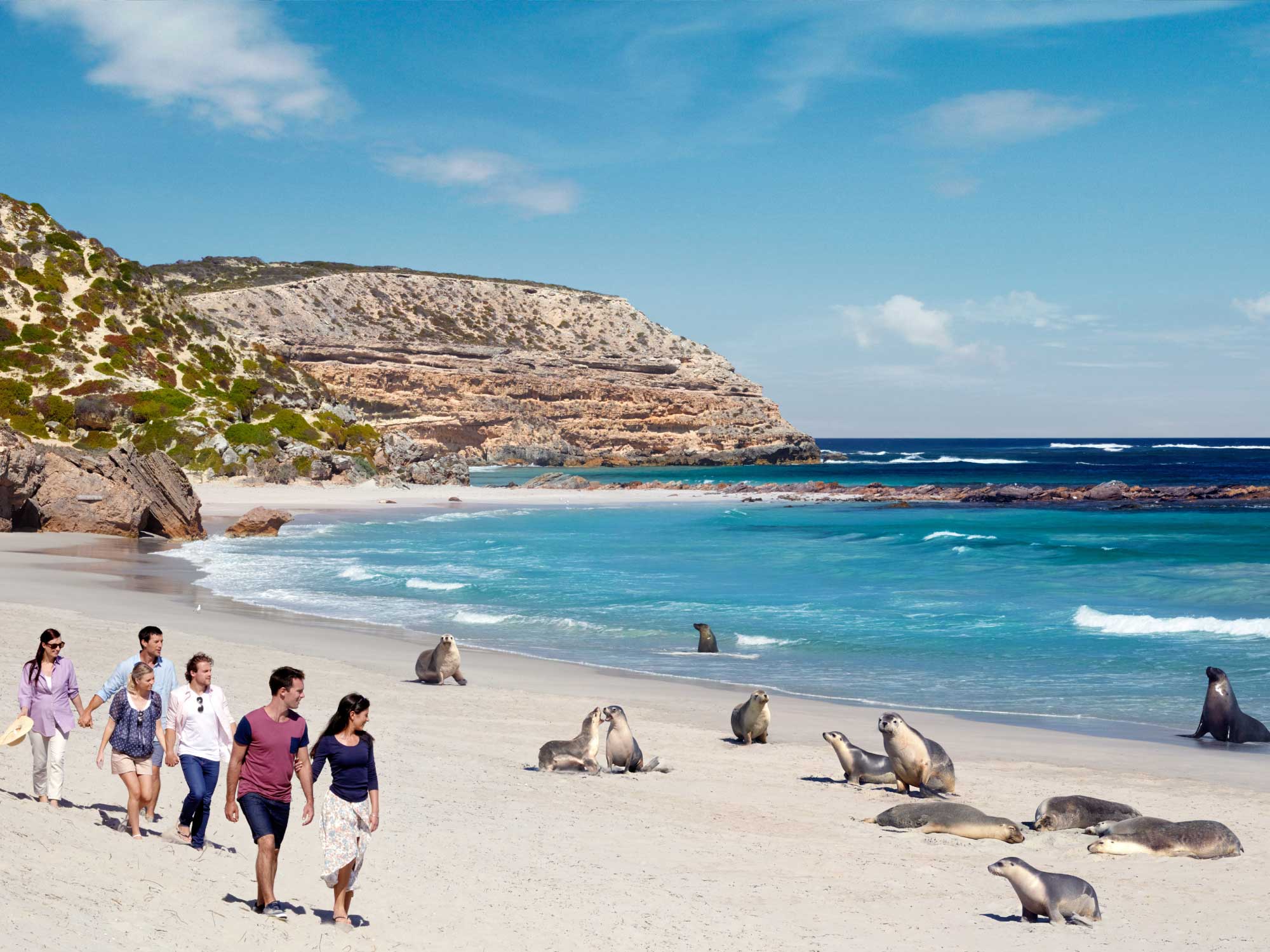 Kangaroo Island

Commonly referred to as Australia's zoo without fences, Kangaroo Island is a sanctuary for native wildlife and natural, rugged beauty. A place where people can walk among endangered Australian sea lions on a secluded beach, watch kangaroos feeding at dusk or catch a glimpse of a shy koala. Take a few days to unearth hidden coves and white sandy beaches and to discover the island's nature scenic features of the Remarkable Rocks and Admirals Arch, home to hundreds of long-nose fur seals. Escape to an island you will never want to leave, just a 30-minute scenic flight from Adelaide or short ferry transfer from the mainland.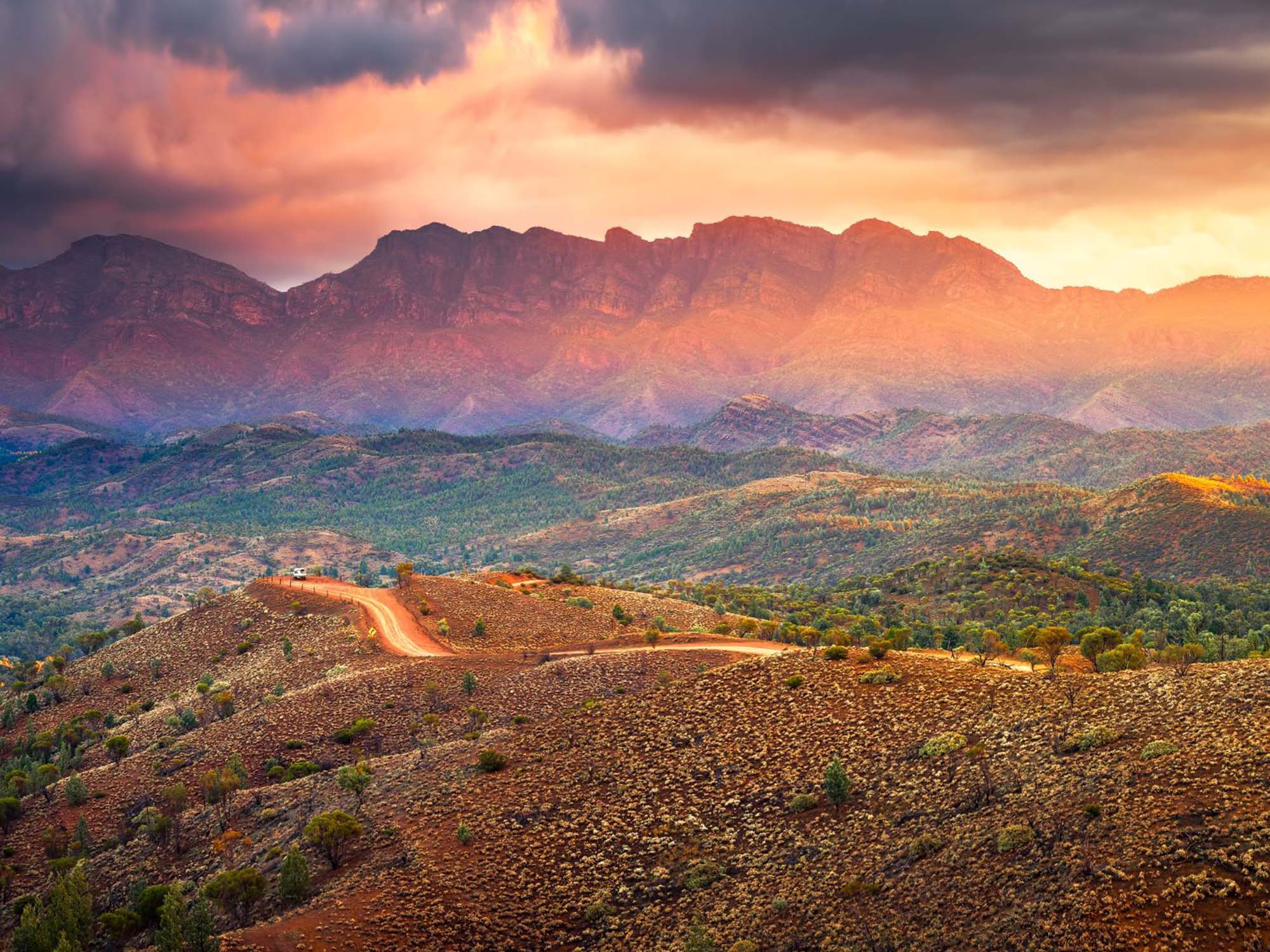 Flinders Ranges
Discover the raw, rugged and natural beauty of the Flinders Ranges and Outback. This truly wonderous, 540 million-year old landscape covers more than half of South Australia and is a mere five hour drive north of Adelaide via the Clare Valley wine region. Explore a landscape that changes its colours in every light, giant gum trees, red earth and a carpet of wildflowers during spring. Join a guided safari across the ranges, spotting native wildlife including kangaroos, emus and wallabies, view indigenous rock art dating back 6,000 years or fly over the natural amphitheatre of Wilpena Pound and marvel at the vertical rock faces below.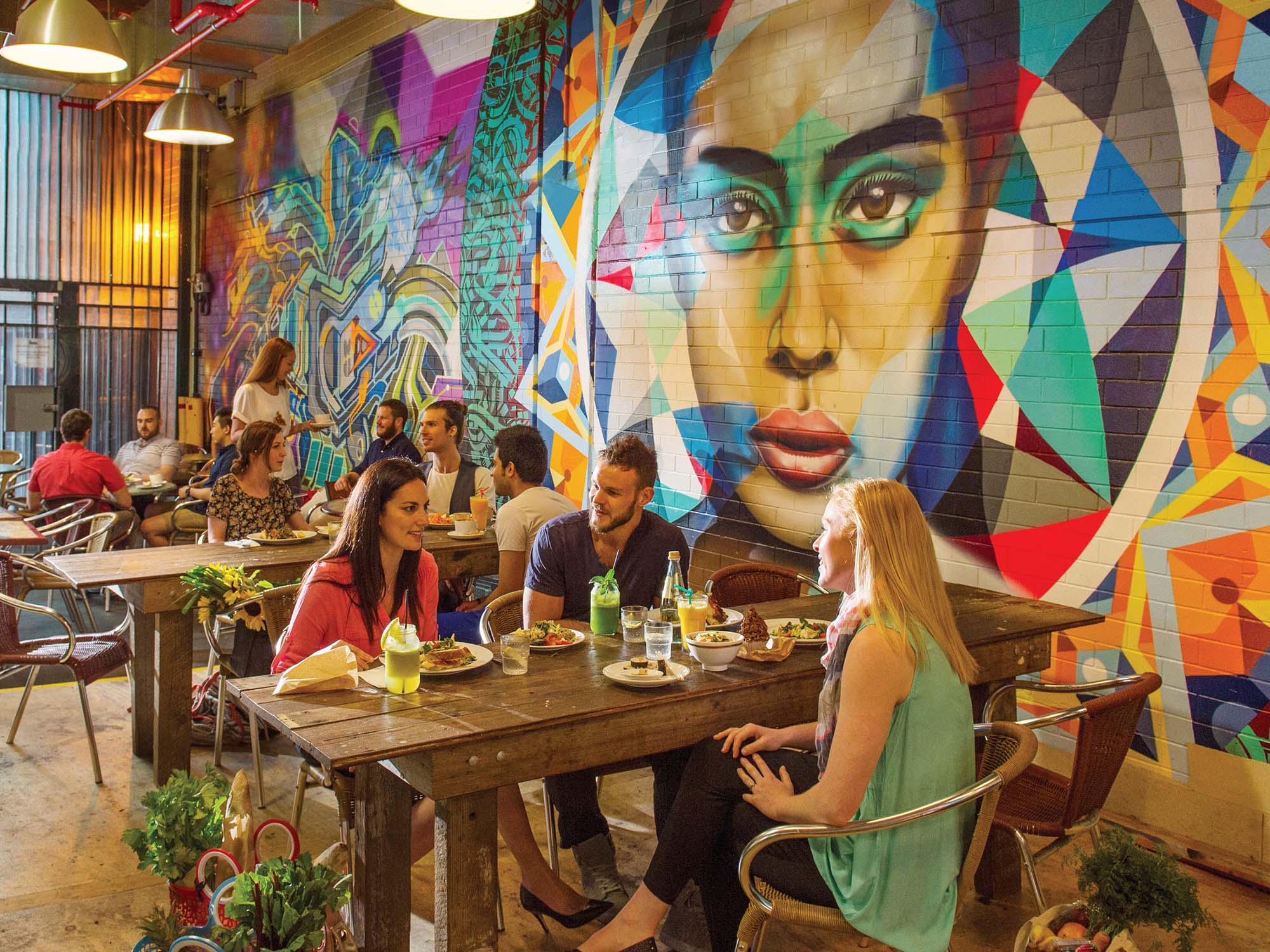 Adelaide Central Market, Adelaide 
One of Australia's oldest markets, the Adelaide Central Market has been a local foodie institution for more than 140 years, located in the heart of the city. The Central Market is the largest undercover produce market in the Southern Hemisphere offering a wide variety of artisan products, fruit, vegetables and smallgoods and is navigated by colourful avenues and roadways. Hundreds of stalls sell food from all around the world with a range of multicultural eateries buzzing with life and colour all year round.  
Penfolds Magill Estate, Adelaide Hills
Nestled in the foothills of Adelaide and only 15 minutes from the city centre, Penfolds Magill Estate is one of the world's few urban single vineyards. The Estate is the original home of Penfolds wines dating back to 1844 and of Australia's most prized wine, the famous Grange. Join the wine education team for a tasting of Penfolds' famous labels, tour the vineyard where the Grange story started, and dine on South Australian produce in the fine dining Magill Estate restaurant or casual brasserie Magill Estate Kitchen.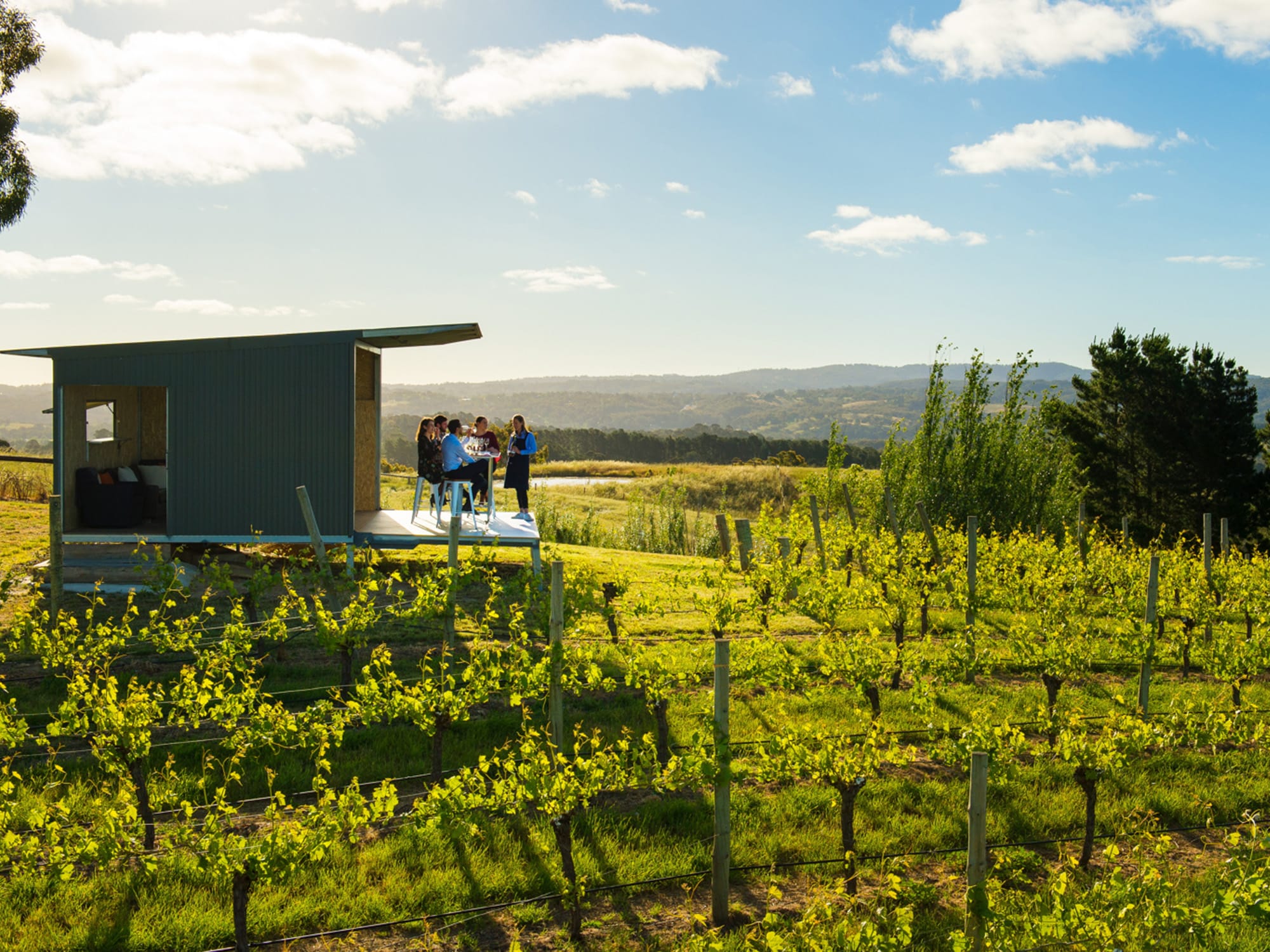 Wine Capital of Australia
Within easy reach of Adelaide are four of Australia's most famed wine regions – McLaren Vale on the Fleurieu Peninsula where the vines meet the ocean; the Adelaide Hills known for the young guns of Aussie winemaking; the famous Barossa steeped in rich heritage; and the Clare Valley, famous for its delicious Rieslings. All regions make award-winning wines and offer immersive experiences such as the opportunity to make your own wine, taste your birth year of tawny, ebike from winery to winery and enjoy long winery lunches of fresh local produce matched with wines.
Easy Day Trips from Adelaide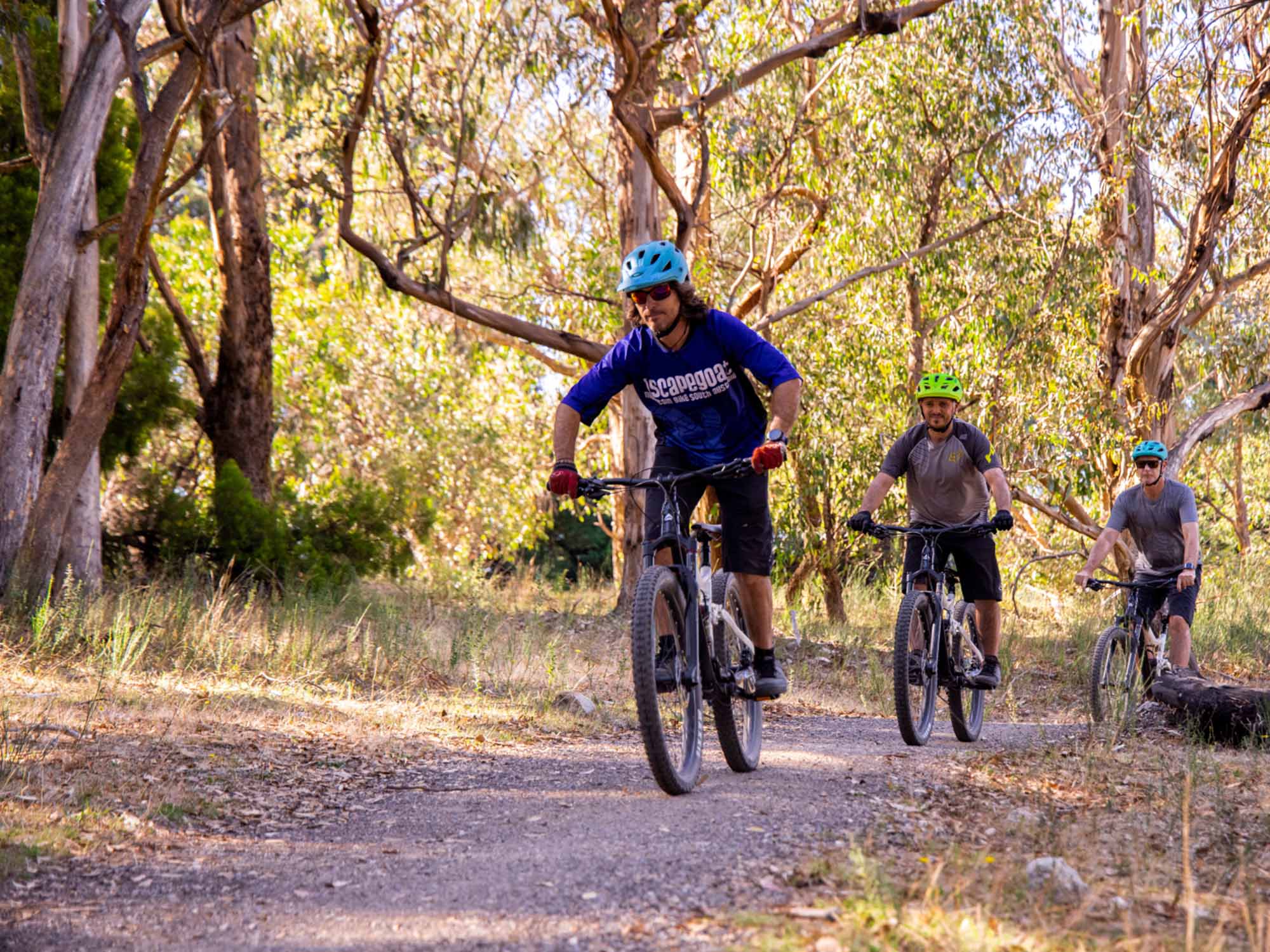 Adelaide Hills
A short drive from Adelaide brings you to the Adelaide Hills, a region of rolling hills, award winning wineries, quaint villages and stunning native bushland – it's where you can find the locals on the weekends. With every season providing a new reason to explore, the Adelaide Hills specialise in exquisite, locally sourced produce, weekend Farmers Markets, cool climate wines and up close and personal experiences with Australia's native wildlife. Enjoy a long winery lunch, walk tree lined streets, stroll through the national park or take a cycling tour from the summit of Mount Lofty back to the city.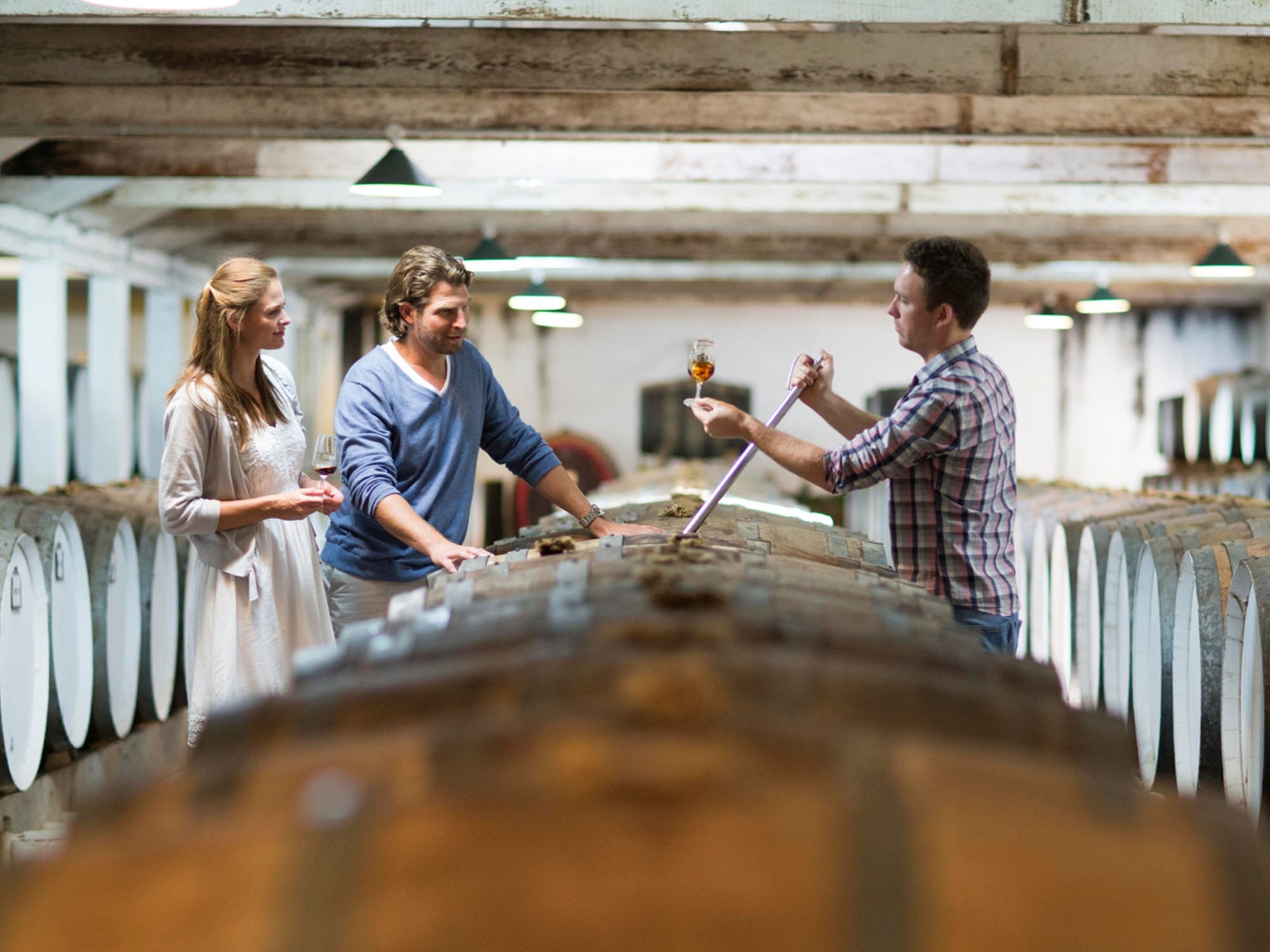 Barossa

Less than an hours' drive from Adelaide, the Barossa is one of Australia's most famous wine regions. It's here where you can float above a winery in a hot air balloon or hit a music festival, cycle through the vines or taste your own birth year of tawny. There are more than 150 wineries across the region, from the big brand names to a host of boutique, family-run vineyards. The food offering is just as varied, from rustic farm-to-table food to high cuisine celebrating local ingredients. Cycle the Butcher, Baker, Winemaker Trail, pick up a food hamper or indulge in wine tasting and a long lunch.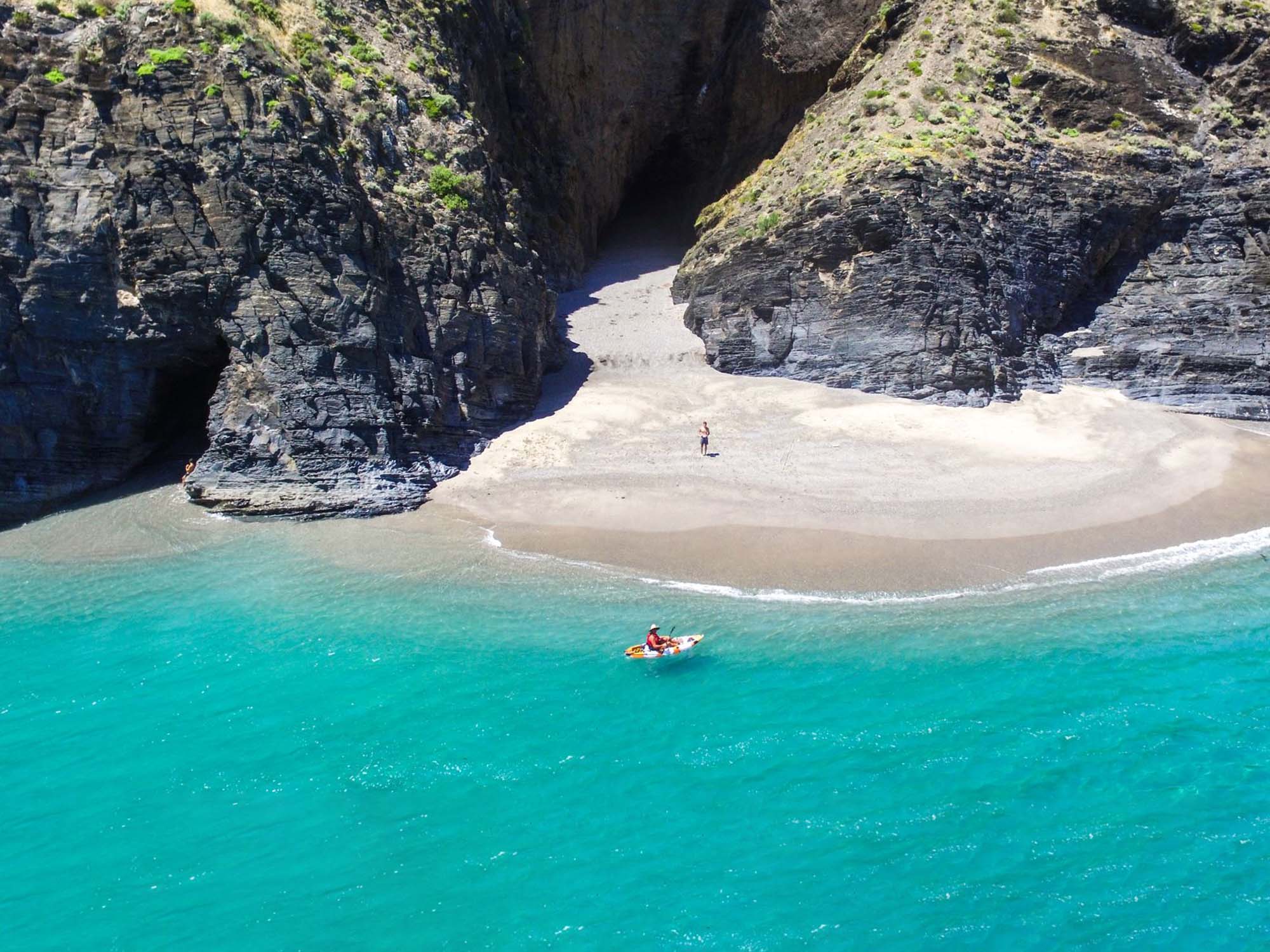 Fleurieu Peninsula

Just 40 minutes south of Adelaide is the Fleurieu Peninsula, where the ocean meets the vines and the vines meet the great outdoors of native Australia. The region offers a wide range of activities including surfing, fishing, snorkelling, sailing, whale watching, kayaking and much more. Life in McLaren Vale is about breakfast on the coast, picking up local cheeses, honey and chocolate at Willunga Farmers Market and following ­the Shiraz Trail, which you can hike or bike. Don't miss out on visiting the quirky cellar doors including d'Arenberg's striking Rubik's Cube building hovering over the vines.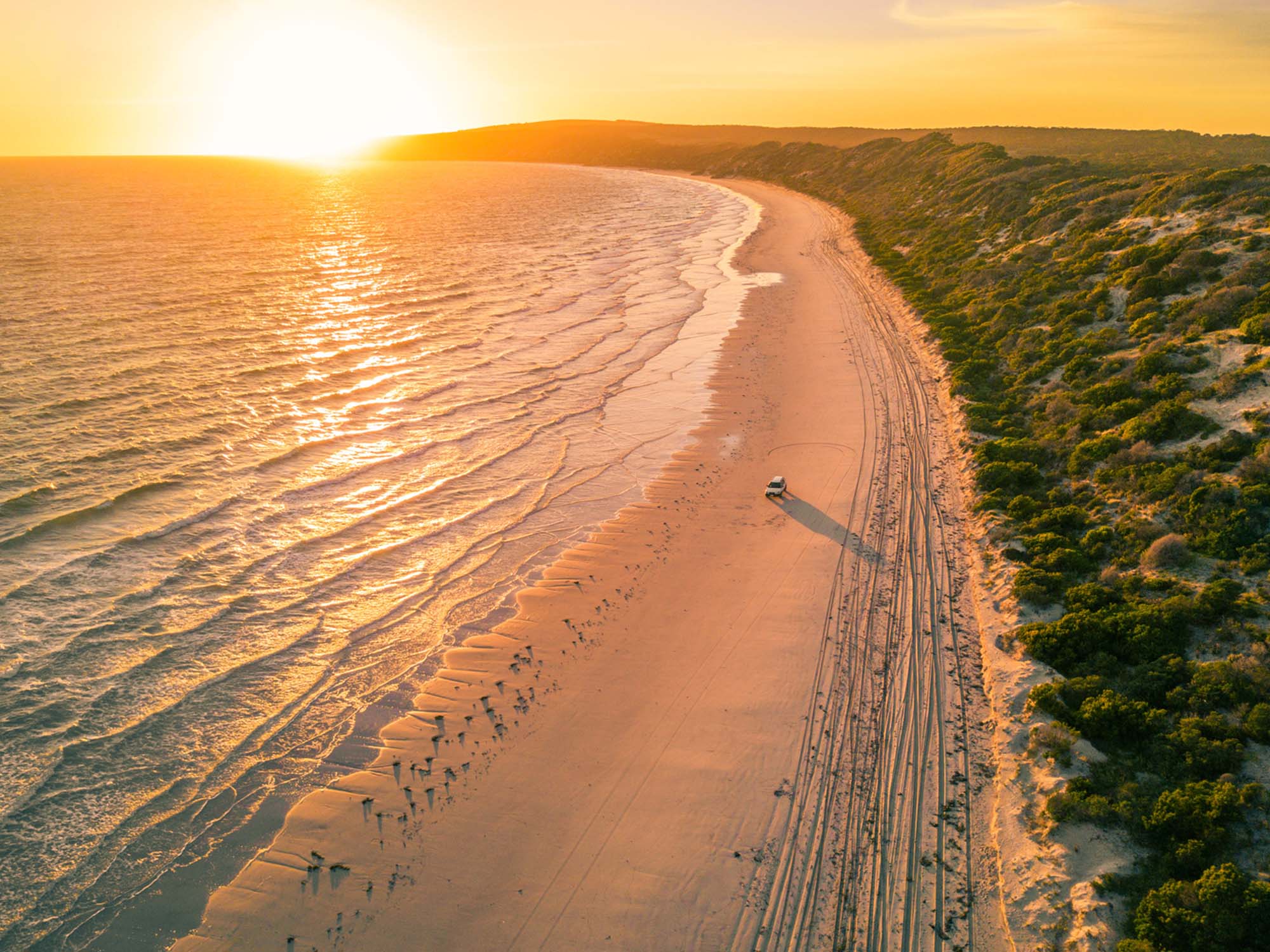 Southern Ocean Drive
A roadtrip along South Australia's south coast offers the best in nature, coastal life, wineries and wildlife. Travel along the coast to the Fleurieu Peninsula, taking in a number of award-winning wineries before hopping across to Kangaroo Island. Spend a few days, immersing yourself in Australia's wildlife haven where you'll see kangaroos, koalas, wallabies and rare sealions amongst other natives. Onwards to the Limestone Coast and the quaint seaside town of Robe with the Coonawarra wine region close by. Visit a range of natural scenic features in Mount Gambier before crossing the border into Victoria and on to Melbourne.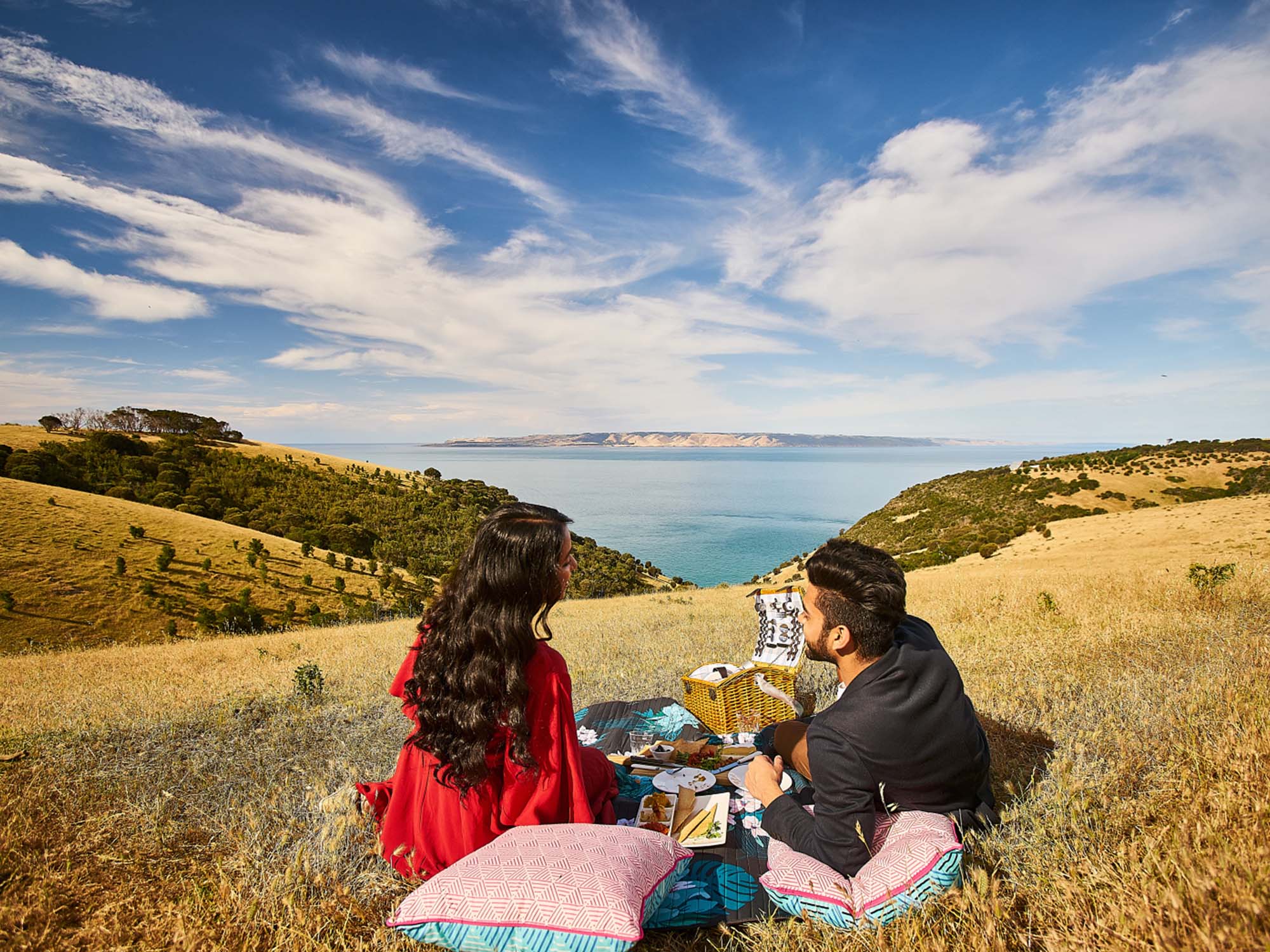 Epicurean Way
If you travel for your taste buds, this culinary adventure through Australia's premier food and wine regions is for you. The Epicurean Way seamlessly links together the four iconic wine regions of McLaren Vale, Adelaide Hills, Barossa and Clare Valley in a journey not available anywhere else in Australia.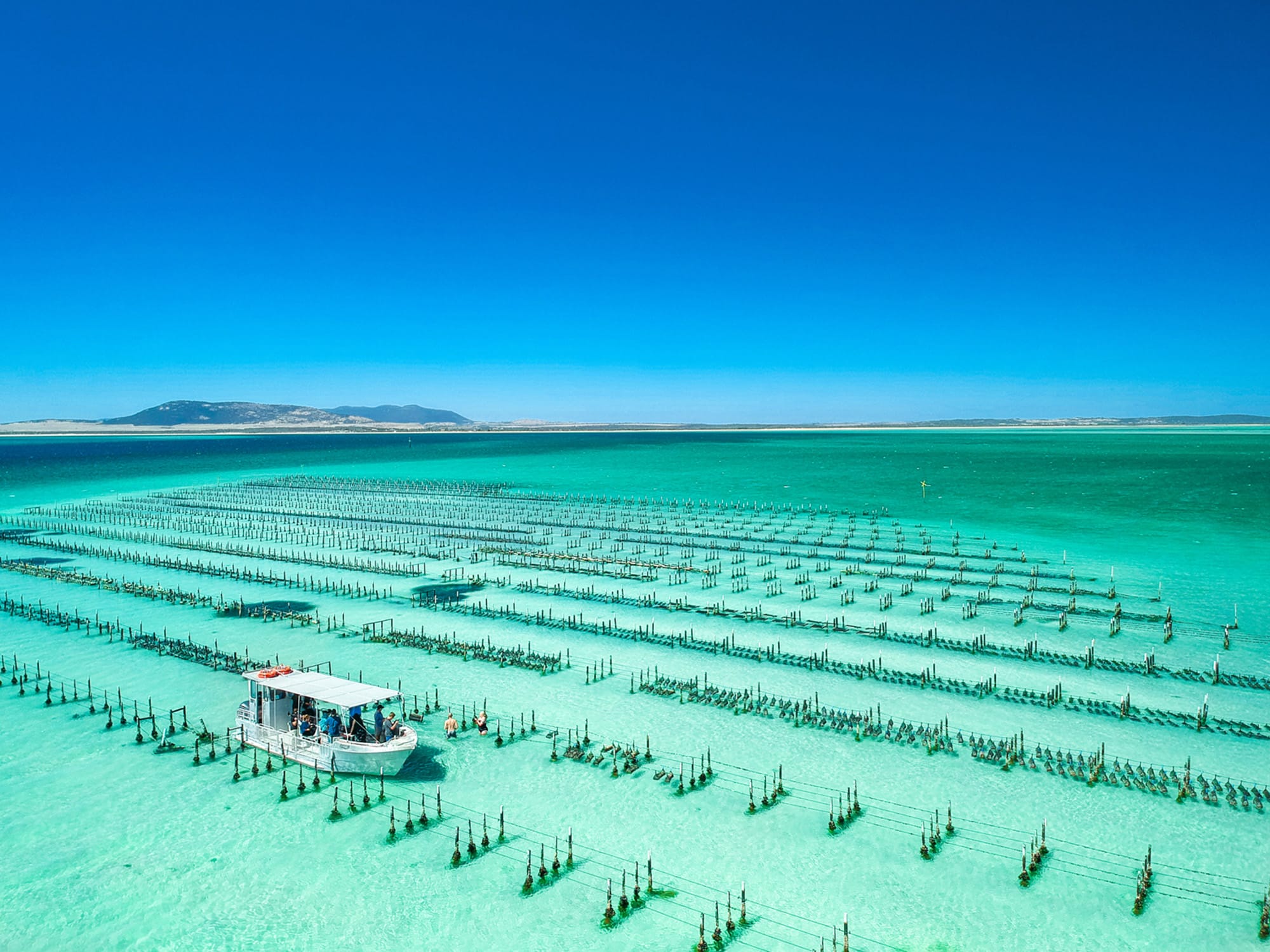 Seafood Frontier

Follow South Australia's stunning coastline on a seafood safari on the Eyre Peninsula - from Whyalla to the state's far west coast. Discover the ultimate seafood safari on the Eyre Peninsula, from the multi-million dollars tuna industry to plucking oysters straight from the water.
Aquatic adventures are aplenty from shucking oysters straight from the sea beds, swimming with sealions and dolphins or whale watching. And for the ultimate adventure, shark-cage diving.