Explore South East Asia with a Bonus Side Trip
Travelling out from the UK to Australia or New Zealand? Explore colourful culture, pristine beaches and delicious cuisine with a Bonus Side Trip to West Malaysia, Bangkok or Singapore where the flight is on us, you'll only need to pay the taxes.
London - Kuala Lumpur - West Malaysia/ Bangkok/ Singapore  - Kuala Lumpur - Australia/ New Zealand - Kuala Lumpur - London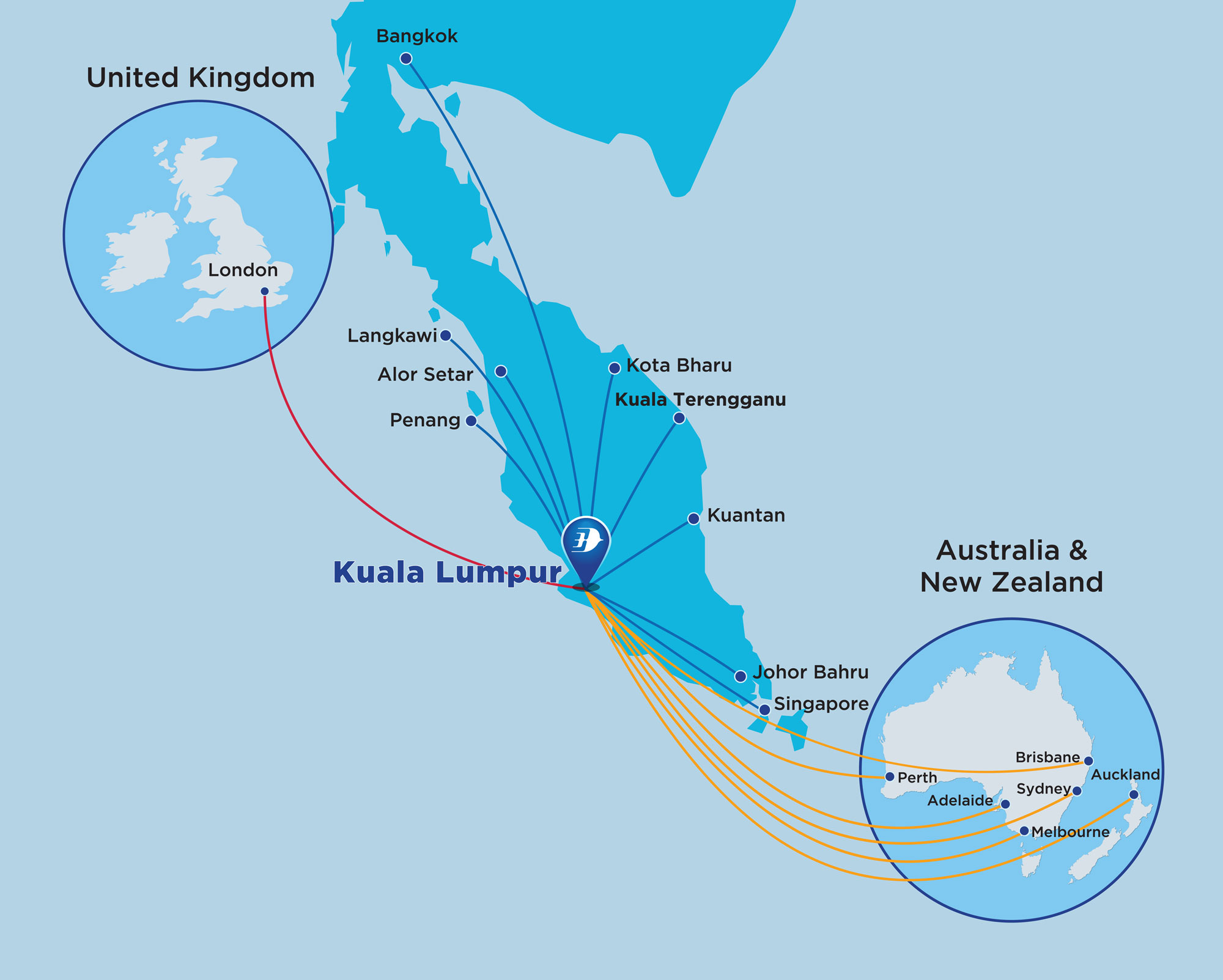 How to book:
STEP 1: Select the multi-city option in IBE.

STEP 2: Key in origin, destinations and travel date. The Bonus Side Trip can be taken en route to destination or on your return journey.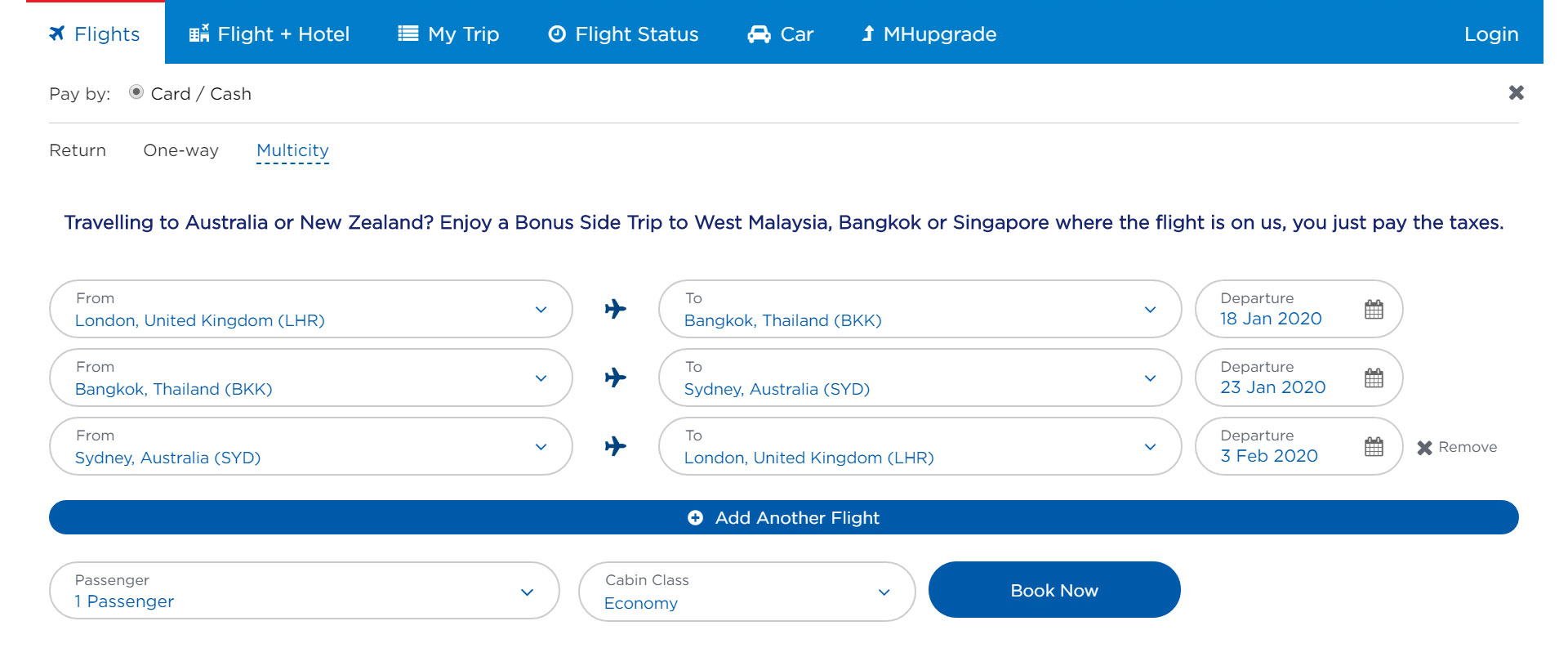 STEP 3: Select your desired flights based on the flight search results.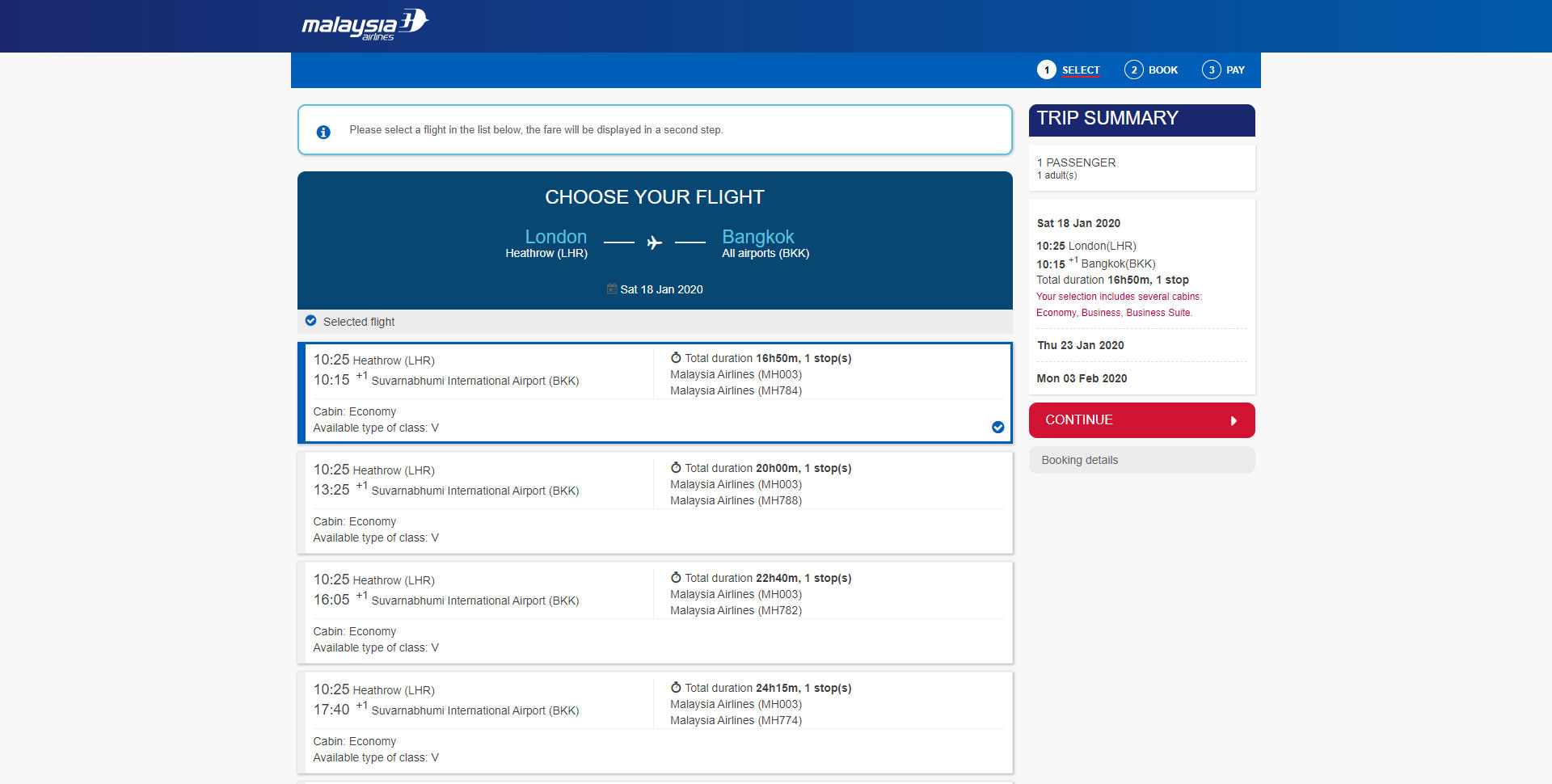 STEP 4: Confirm your flight details before proceeding with pax details and payment. The local government taxes for the Bonus Side Trip are payable.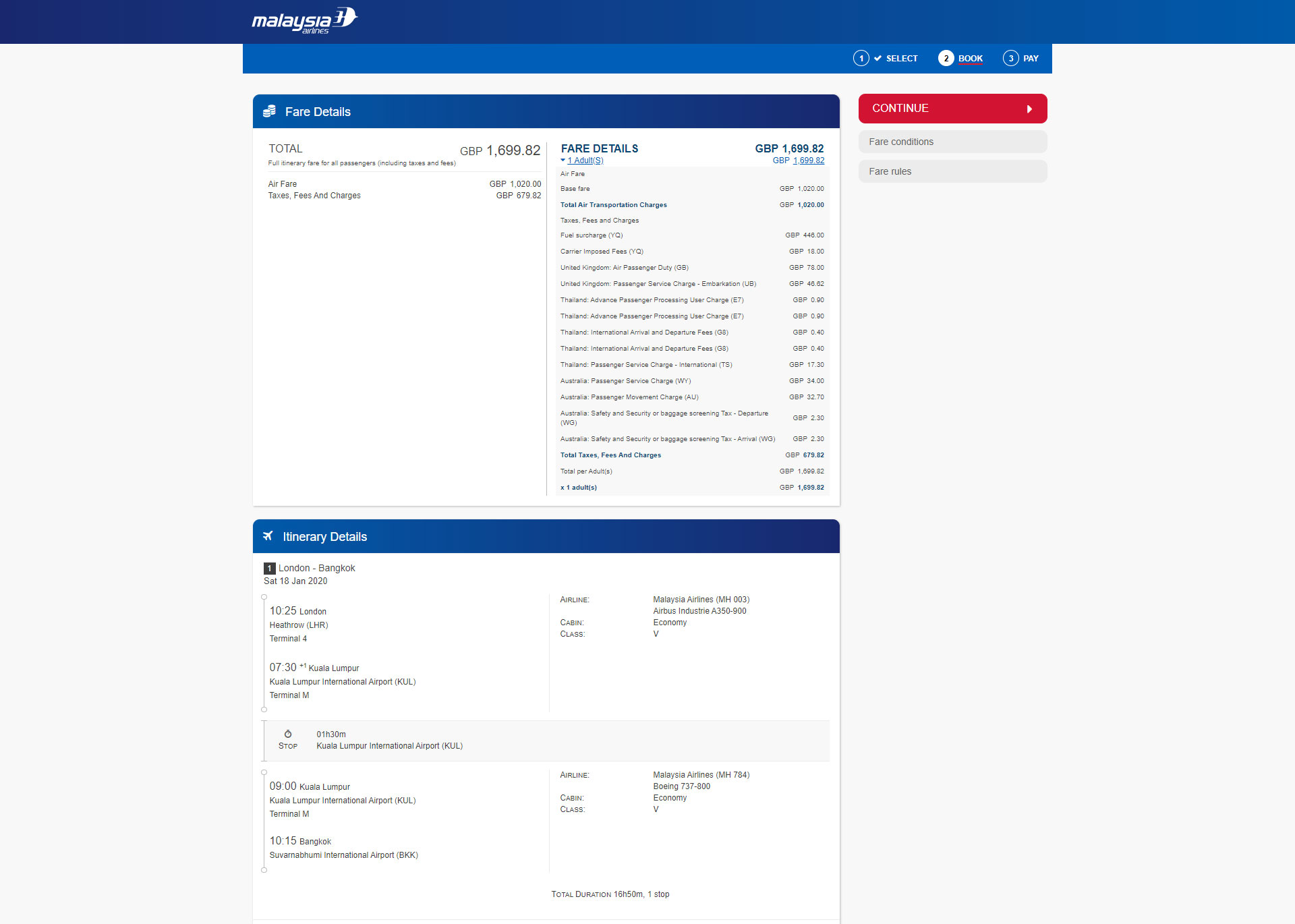 Discover our Free Side Trip destinations: