Bali is a magical place of beautiful beaches and lush green rice terraces. Ride the waves or treat your body to a well deserved spa experience.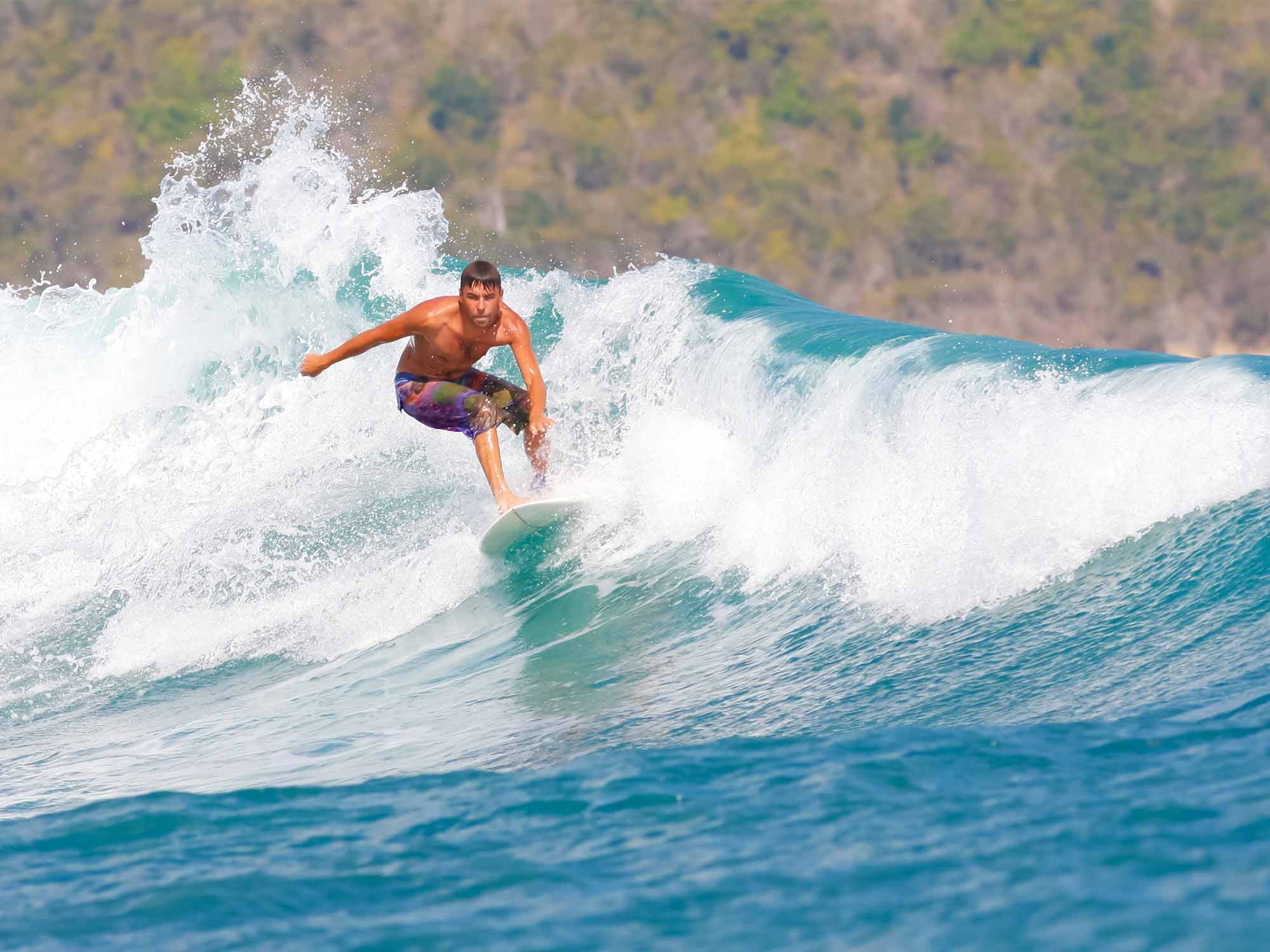 Surfer's paradise
Where else in South East Asia can you find rip-curling waves more than 20 metres high? The Southern peninsular of Bali is home to the professional surfing community; The Ripcurl Cup competition takes place annually at Padang-Padang. Bali is an ideal place to learn how to surf and ride the waves, regardless of your skill level. Bali is also a premier scuba diving destination. From coral gardens to underwater relics, there is as much to see underwater as there is above.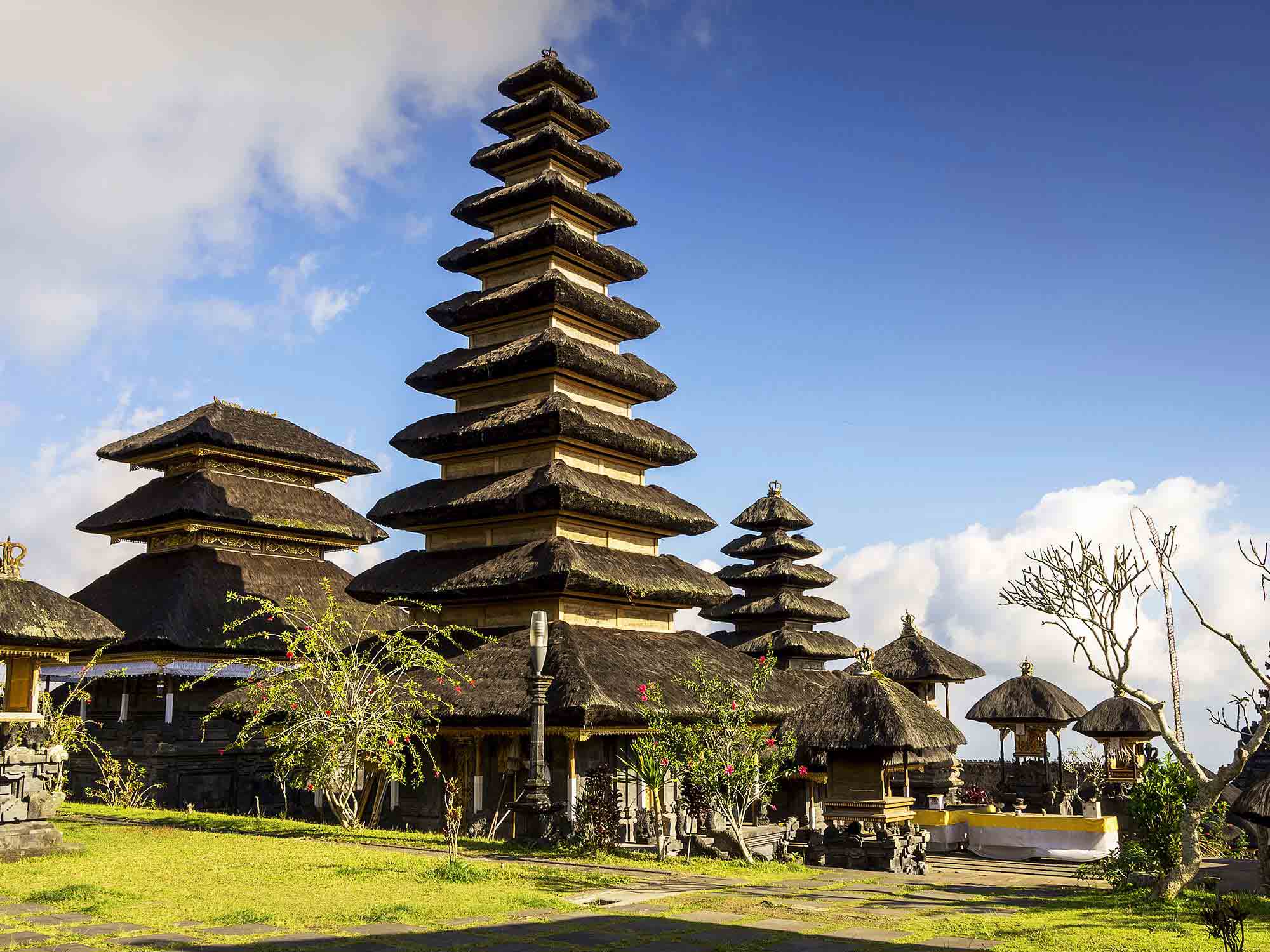 Bali cultural temple tour
10,000 temples give Bali its reputation as the Island of the Gods. Tanah Lot is an ancient Hindu shrine famed for its unique offshore setting and sunset backdrops. Visit at sunset to take breathtaking pictures. An hour outside Denpasar is the "Mother Temple" of Besakih, Bali's holiest temple. Situated on the South Western slopes of Mount Agung, at nearly 1000 metres above sea level, it presents a panoramic view of mountains and rice paddies. Many local Balinese make their pilgrimage to more than 80 temples within Besakih's complex.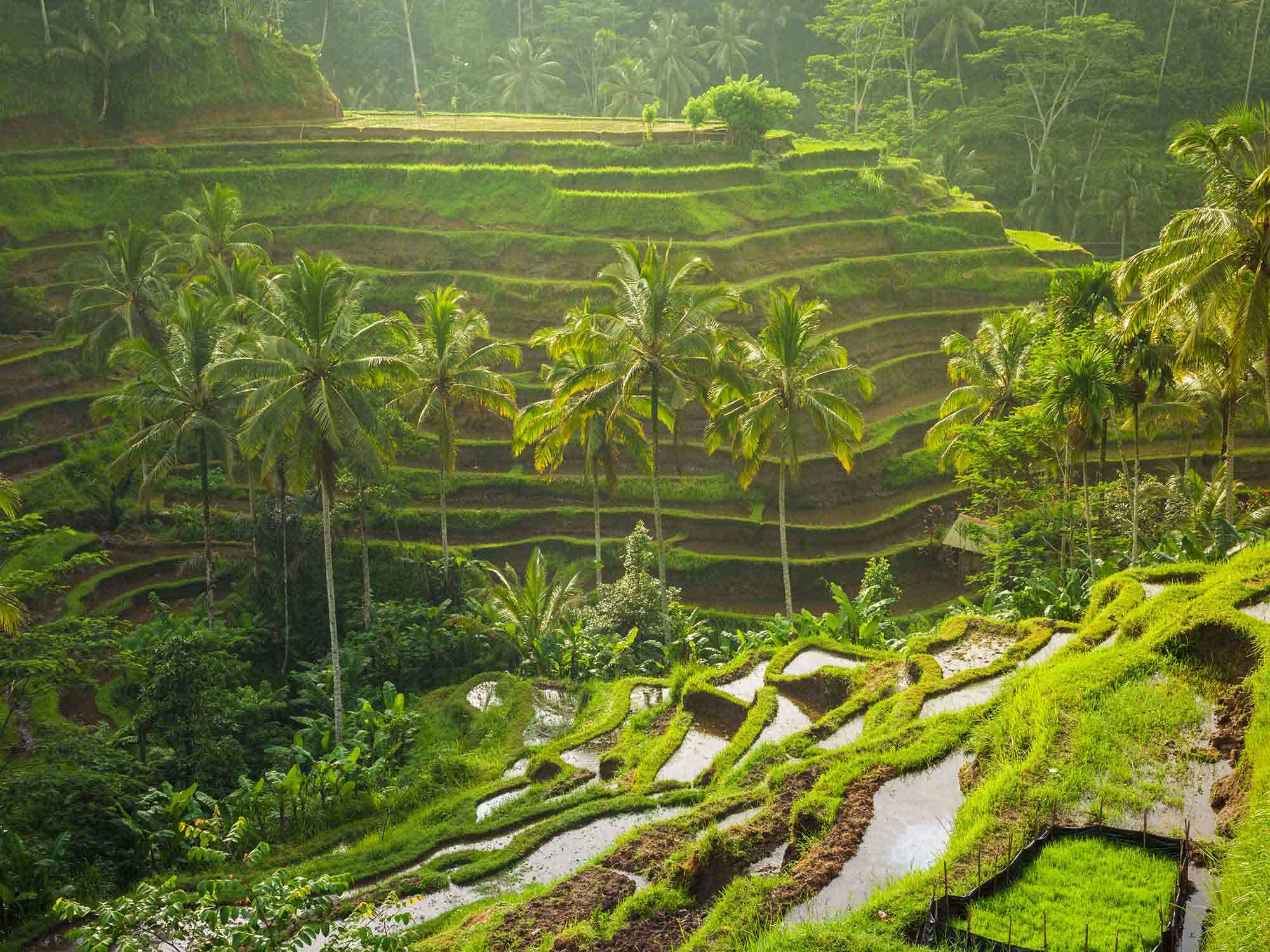 Ubud rice terraces
A drive north through quaint villages brings you to Ubud, famous for the Tegallalang rice terraces. The lush, green, valley slopes are every photographers' dream-come-true. The pace of life here slows down and focuses on wellness and alternative healing. People take the time here to appreciate art galleries, yoga retreats and sustainable farming. Take the time to explore the Goa Gajah elephant cave or the Monkey Forest. Apart from the wildlife, these attractions offer architecture, statues and relics dating back to the 14th century.