Kick back and enjoy the comfort
Select your favourite seat in advance, savour delicious meals and enjoy hours of in-flight entertainment.

*For fully domestic Malaysia bookings and domestic Malaysia stopover bookings made on Economy Class from 1 Aug 2018, the checked baggage allowance is 20kg.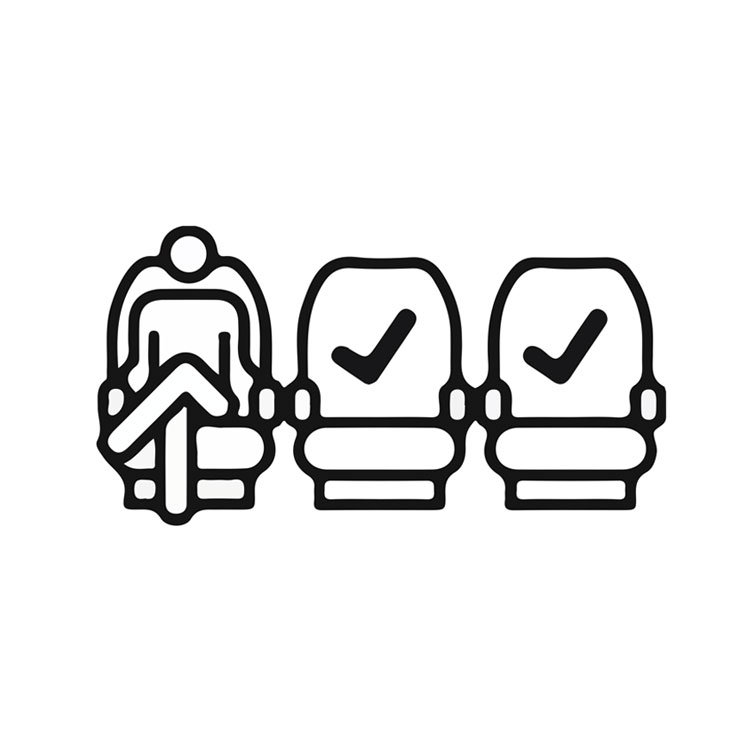 Neighbour-free Seat
Your comfort and well-being are of importance to us. In addition to the high standards of cleanliness we have put in place, you may choose to purchase a neighbouring seat or the entire row that stays passenger-free. ​
Moreover, if you're an Economy Flex passenger, you may enjoy this at an exclusive offer of up to 50% off. ​
Do take note that Neighbour-free Seat will be available for purchase 48 hours prior to departure. ​
Disclaimer: Neighbour-free Seat offering is subject to the International Social Distancing (ISD) regulations of each country.​