Visit some world-class natural attractions including Gunung Mulu National Park, Loagan Bunut National Park, Lambir Hills National Park, Niah National Park, beautiful coral reefs and one of the world's largest limestone caves.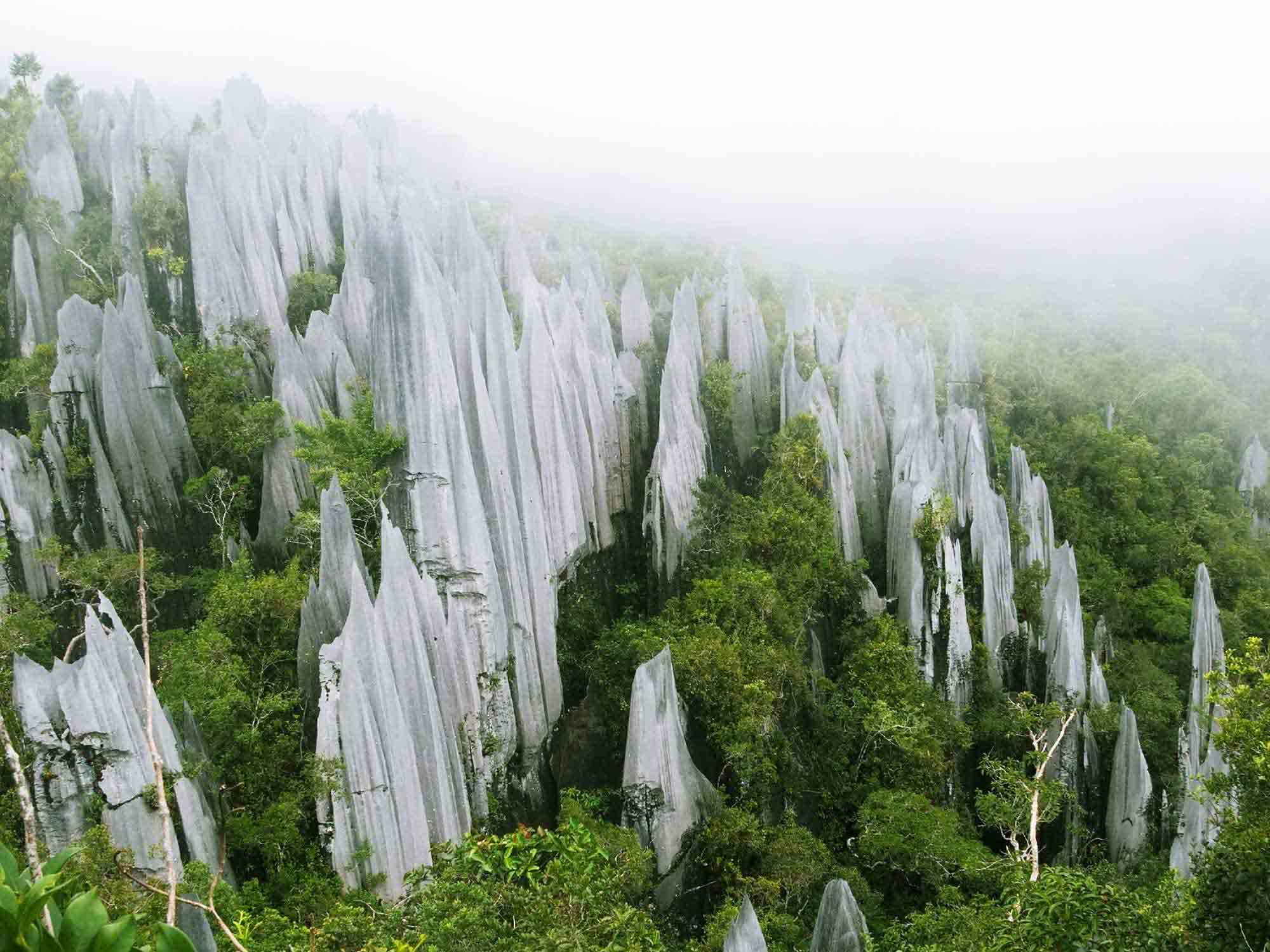 Spectacular Gunung Mulu National Park
Journey to Sarawak's largest national park at Gunung Mulu National Park. A UNESCO World Heritage Site, it is known for its limestone cave system which includes the world's largest natural chamber, cave passage and the longest cave in Southeast Asia. The main highlights are four display caves - Wind, Clearwater, Dear and Langs - readily accessible by wooden walkways. Don't forget to walk through the Pinnacles trail as it features 45-meter razor-sharp limestone spikes jutting out from the slopes of Gunung Api. During feeding time, observe the exodus of millions of bats from the caves. Dip in the crystal clear water cave pool, walk along the Headhunter's trail through secluded rainforest and climb the challenging Mulu Summit.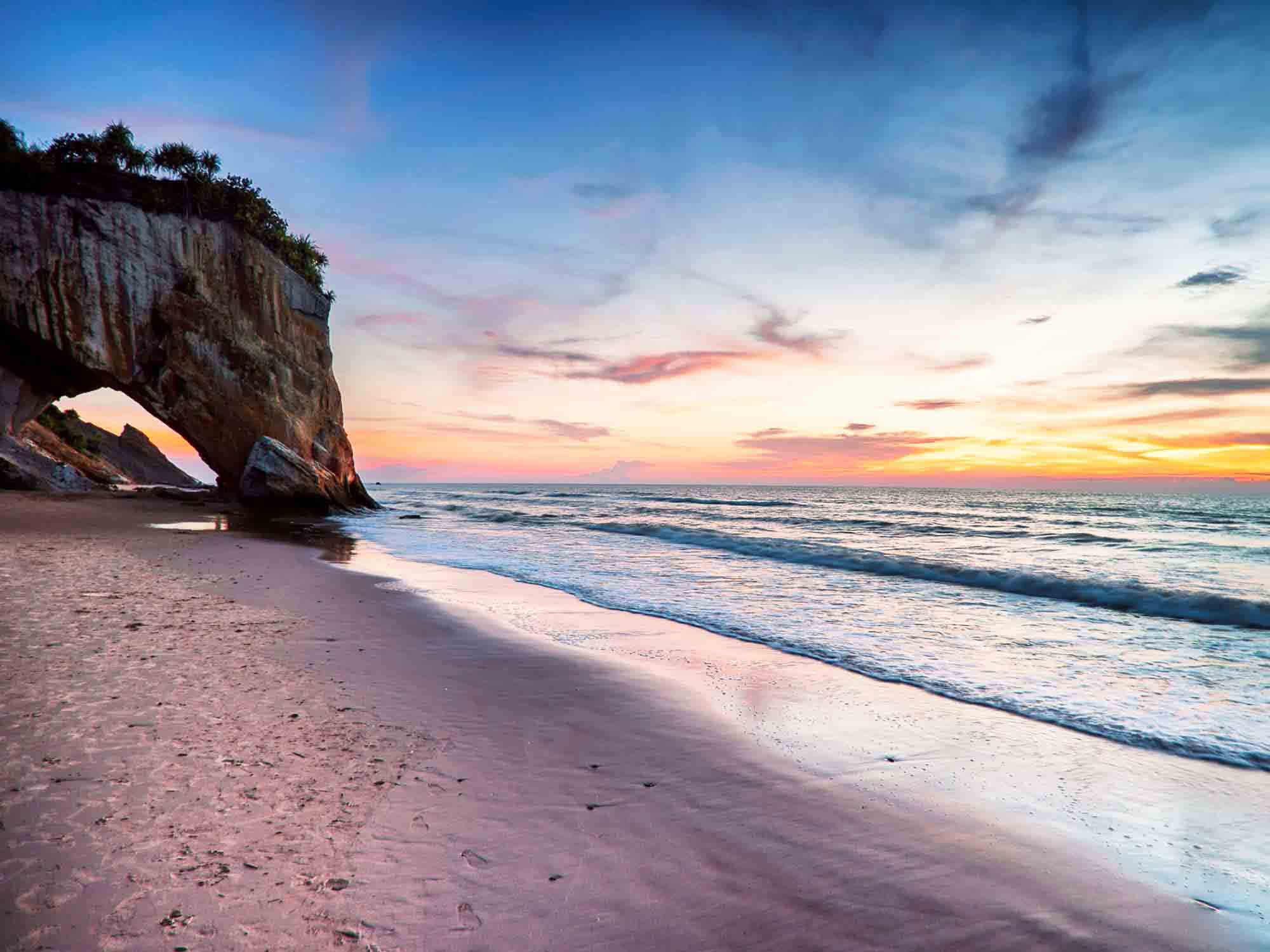 Blue Tears at Tusan Beach
Chase sunsets and collect seashells at Tusan Beach before marveling at the spectacular Blue Tears phenomenon. This happens when the local algae is disturbed by waves. The ocean waters glow a luminous blue at night. Dive into stunning blue waters at Sibuti Coral Reefs National Park for pristine patches of reefs seven to 30 metres underwater.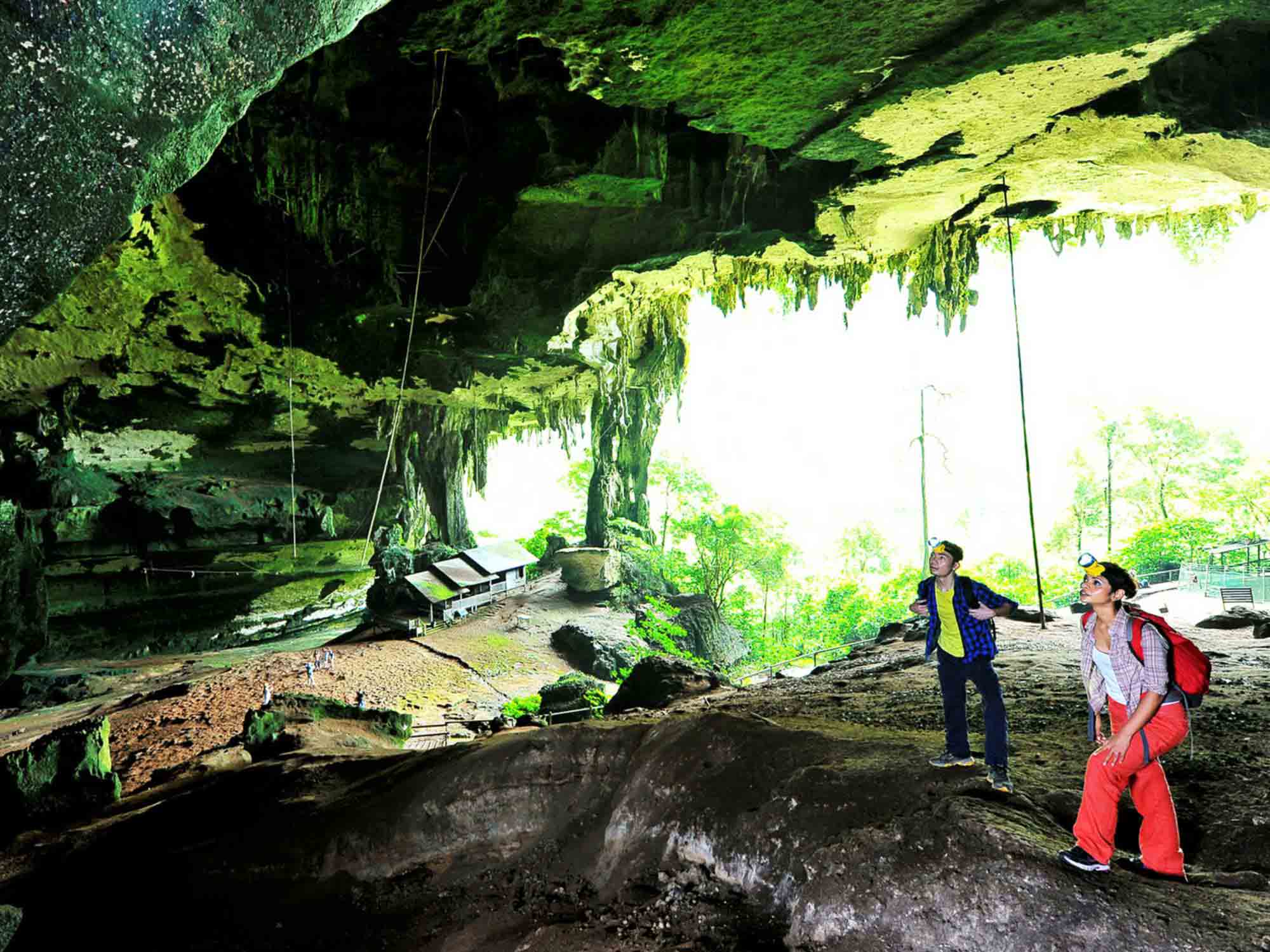 Ancient Niah National Park
The Niah National Park is one of the most important archaeological sites in the world. Make way to this stunning park known for ancient cave paintings, lush rainforests and massive caves swarming with bats and swiftlets. Marvel at the skills of the birds nest and guano collectors that help boost the local economy.