Malaysia Aviation Group Spreads Patriotic Cheer Through Participation in Merdeka Day Activities
KLIA, 31 August 2022: Malaysia Aviation Group (MAG) commemorated the nation's 65th Independence Day by participating in several activities that enlivened the patriotic and unified spirit of Malaysians and international passengers alike. The day kicked off with the Group participating in the Merdeka Day Parade held at Dataran Merdeka, which marked the first time the parade was held following a two-year halt due to the COVID-19 pandemic.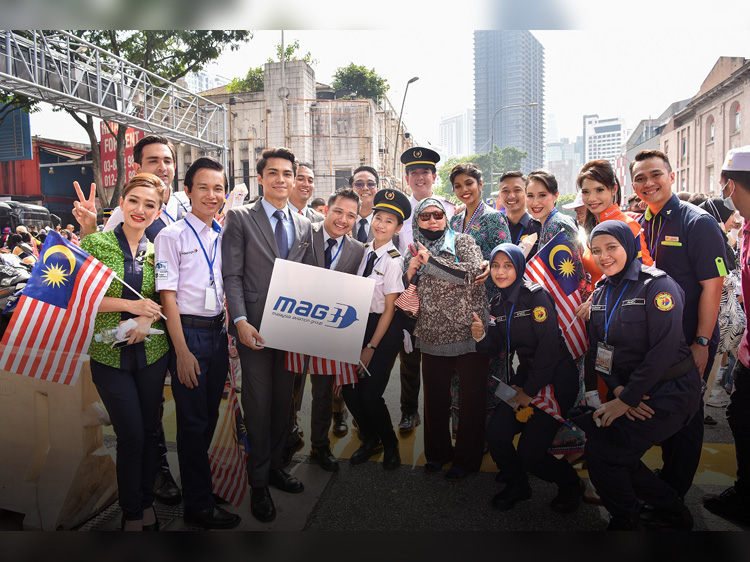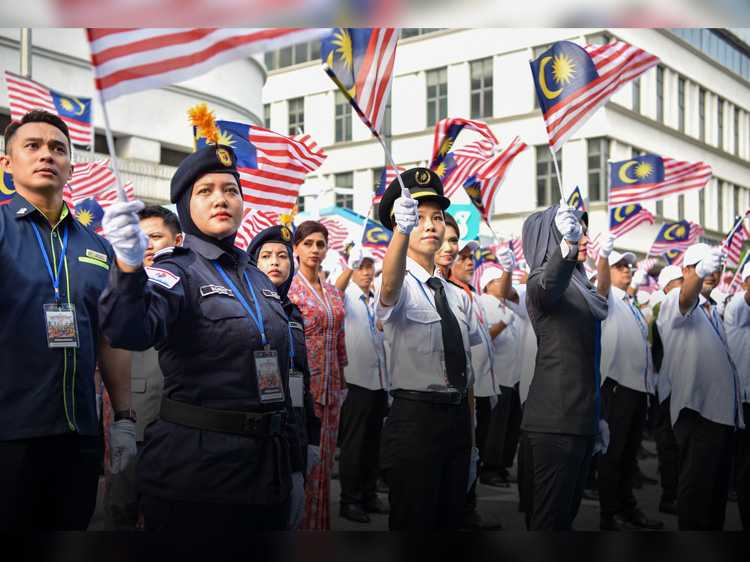 Representing the Group were 25 uniformed employees from Malaysia Airlines, Firefly, MASwings, MABkargo, AeroDarat services, Engineering and Maintenance Division, and Aviation Security who marched together with over 600 personnel from 31 Government-Linked Investment Companies (GLIC), Government Linked Companies (GLC) and private companies in Malaysia.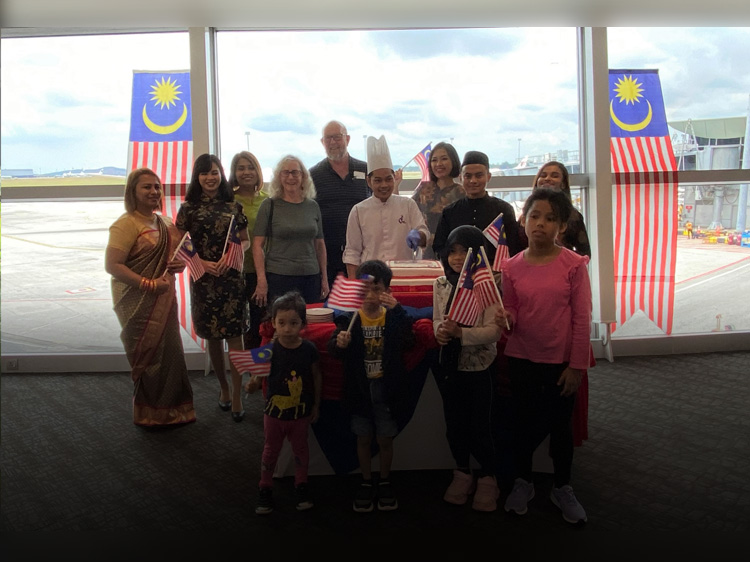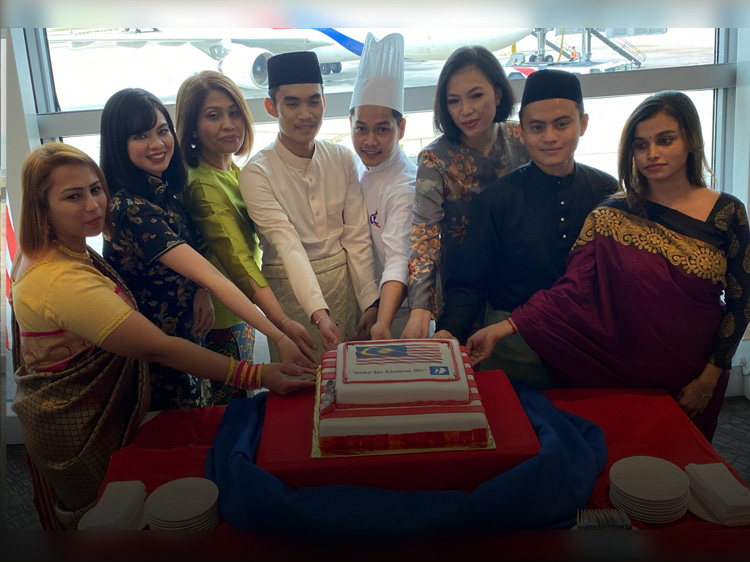 The Merdeka Day celebrations continued at KL International Airport where passengers visiting the Malaysia Airlines' Domestic Golden Lounge were treated to a delicious slice of Jalur Gemilang pandan layered cake to commemorate the historic day.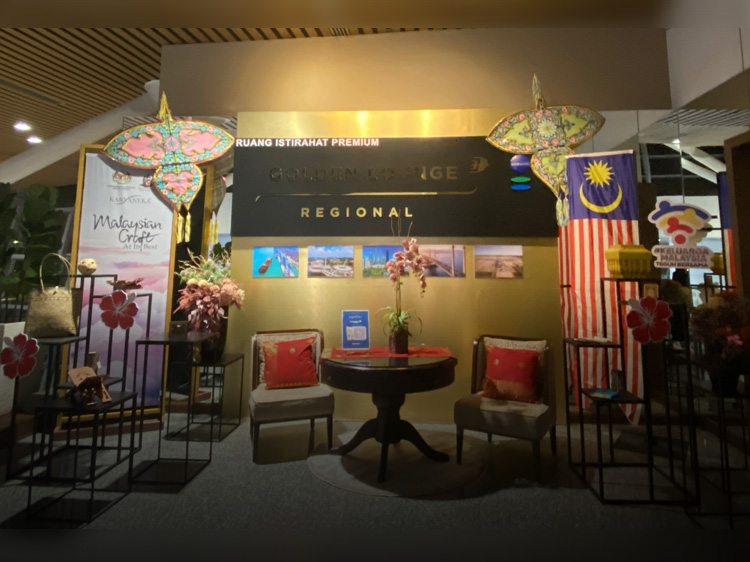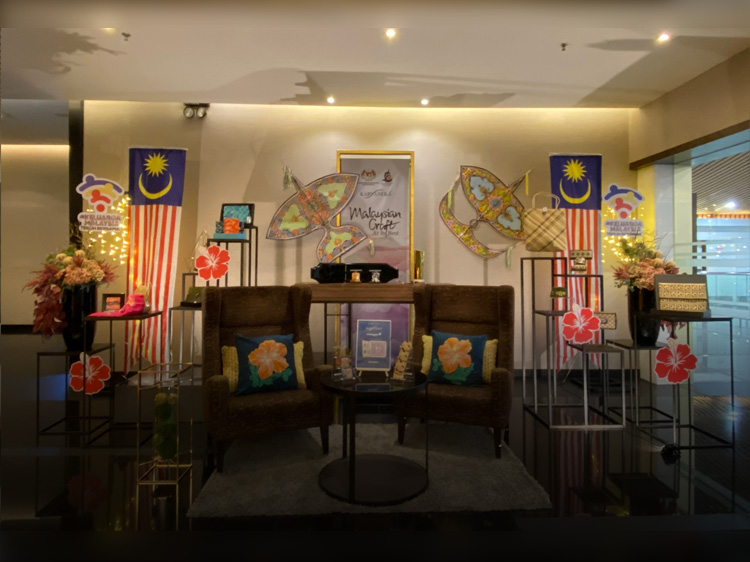 From now until 17 September 2022, as part of the national month celebrations, passengers visitingthe Malaysia Airlines' Domestic, Regional and Satellite Golden Lounges will also have the opportunity to take photos and learn about Malaysian craftsmanship through a curated Merdeka and Hari Malaysia display which features intricately crafted products by Kraftangan Malaysia. The products are available for purchase via Journify2U, the first-of-its-kind flagship experience allowing domestic and international passengers departing from or arriving into KL International Airport to have their products purchased on the Journify app with the option for their purchases to be delivered to them at the boarding or arrival gate.
As the nation's flag bearer, MAG is proud to partake in this year's Merdeka Day celebrations as itsymbolises the strength and unity of Malaysians who have emerged from the pandemic stronger, in line with this year's National Day and Malaysia Day theme: Keluarga Malaysia Teguh Bersama or Malaysia Family Stronger Together.