Malaysia Aviation Group Announces Regional Partnership with hoolah, Enabling Travellers in Malaysia, Singapore, and Hong Kong to Pay for Flights Over Time
This marks Malaysia Airlines' first-of-its-kind partnership with a BNPL provider in Asia
Kuala Lumpur, 15 March 2022: Malaysia Aviation Group (MAG), the parent company of national carrier Malaysia Airlines, today announced a regional partnership with hoolah, Asia's leading omnichannel Buy Now Pay Later (BNPL) platform, to provide a seamless and convenient payment option for travellers.
Through this collaboration, travellers in Malaysia, Singapore and soon Hong Kong, can now book their getaway with MAG's main airline, Malaysia Airlines online and pay for their flights via hoolah's flexible three-month, interest-free payment option. This means that travellers can fly to their destination and enjoy their vacation before paying for the ticket in full, while spreading the cost over three monthly interest-free instalments.
This partnership comes at an opportune time as Malaysia recently announced the reopening of its borders on 1 April 2022, following a two-year closure brought on by the COVID-19 pandemic. As a member of the Travel Safe Alliance Malaysia (TSAM), Malaysia Airlines will continue to facilitate safe and seamless travels to support the country's #ReopeningSafely strategy.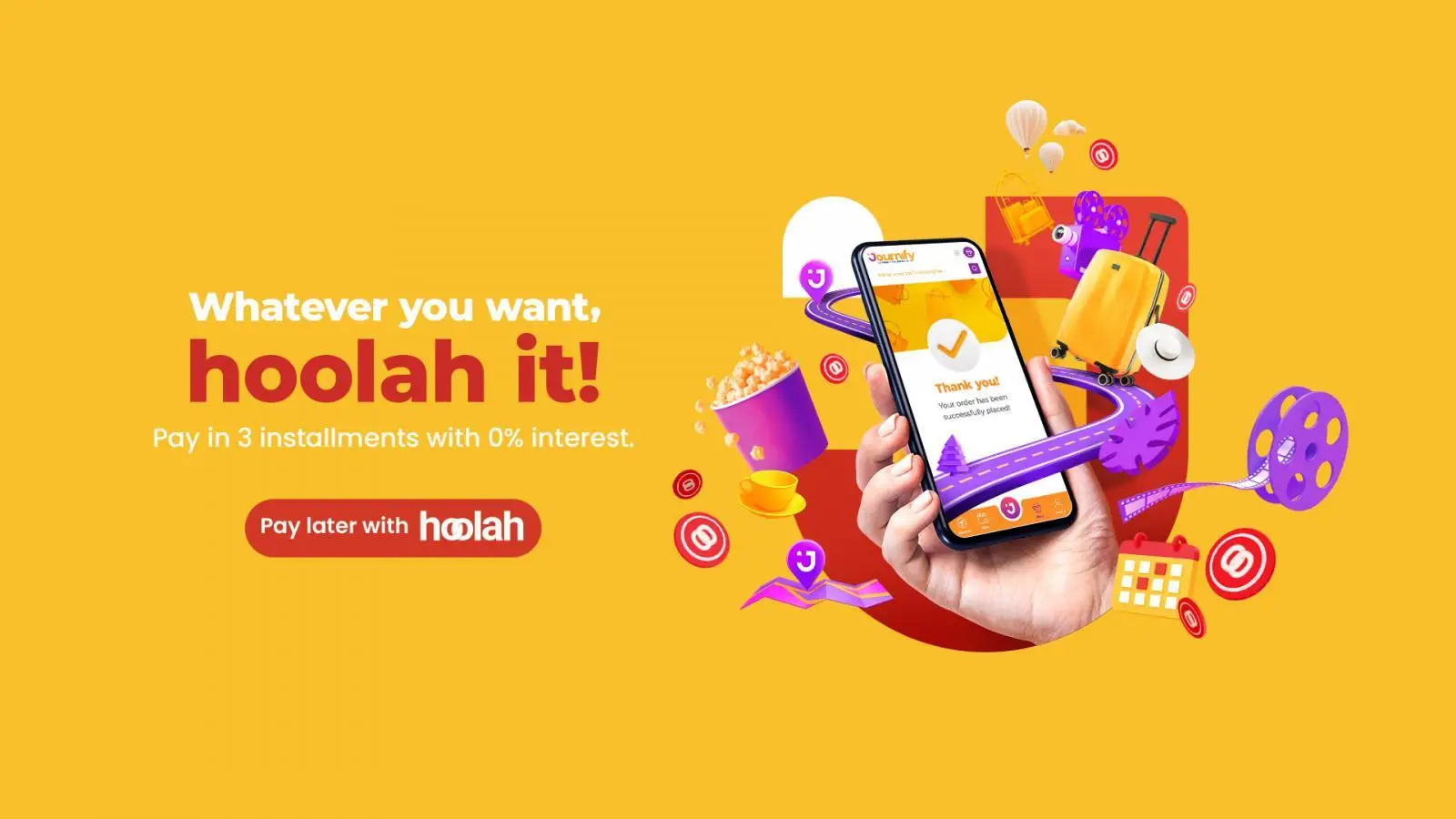 Additionally, MAG has also launched hoolah's BNPL offering on Journify, its integrated one-stop travel and lifestyle digital platform where travellers can discover new places such as attractions, foods, nature and more; plan their trips around Malaysia; and shop local products. Through this partnership, customers can shop seamlessly for products and services, and conveniently pay later.
Lau Yin May, Group Chief Marketing and Customer Experience Officer of Malaysia Airlines said, "We are excited to collaborate with hoolah as it provides another payment option and flexibility for customers to book their flights with Malaysia Airlines and shop on Journify. This marks our first-of-its-kind partnership with a BNPL provider in Asia, and it couldn't be timelier as we anticipate growing demands for travel with the reopening of our borders soon. Malaysia Airlines is committed to facilitating safe and seamless travels to all our guests, and now, we are taking the worry out of planning a trip, as they'll be able to book and enjoy their getaway ahead of time, before paying for their trip through interest-free instalments. We invite travellers to take this opportunity to explore new destinations and Fly Confidently with Malaysia Airlines, as we have put in place extensive health and safety measures on-ground and in-flight so travellers can have a fulfilling journey with Malaysian Hospitality."
Arvin Singh, CEO and Co-Founder of hoolah said, "We are thrilled to be partnering with Malaysia Aviation Group in Asia and support their business objectives as we push forward together to accelerate the recovery and growth of the travel and tourism industry. As countries in the region gradually open up their borders, we look forward to making travel more accessible and affordable for travellers, along with the flexibility to pay for their holiday over time."
For more information and to book your next getaway, visit the official Malaysia Airlines website at www.malaysiaairlines.com and be sure to download the Malaysia Airlines' App to get the latest promotions conveniently at your fingertips anytime and anywhere!