Browser outdated: Flight search is not supported in IE version 10 or lesser. Please visit malaysiaairlines.com with supported browser.

Browser update: Please use Microsoft edge for better experience.
Flight search is not supported in IE version 10 or lesser. Please visit malaysiaairlines.com with supported browser.
Please use Microsoft edge for better experience.
Malaysia Airlines Fact Sheet
Malaysia Airlines is the national carrier of Malaysia, offering the best way to fly to, from and around Malaysia. Malaysia Airlines carries 40,000 guests daily on memorable journeys inspired by Malaysia's diverse richness. Malaysia Airlines embodies the incredible diversity of Malaysia, capturing its rich traditions, cultures, cuisines and warm hospitality on board, while opening up more of Malaysia's destinations than any other airline.
Since September 2015, the airline has been owned and operated by Malaysia Airlines Berhad. Via its alliance with oneworld®, Malaysia Airlines offers superior connectivity with seamless journeys to 1,000 destinations across 150 plus countries, and access to over 650 airport lounges worldwide. Up to 90 destinations will be serviced across Asia, Africa, the Americas and the Middle East via a new codeshare partnership with Emirates, signed in early 2016.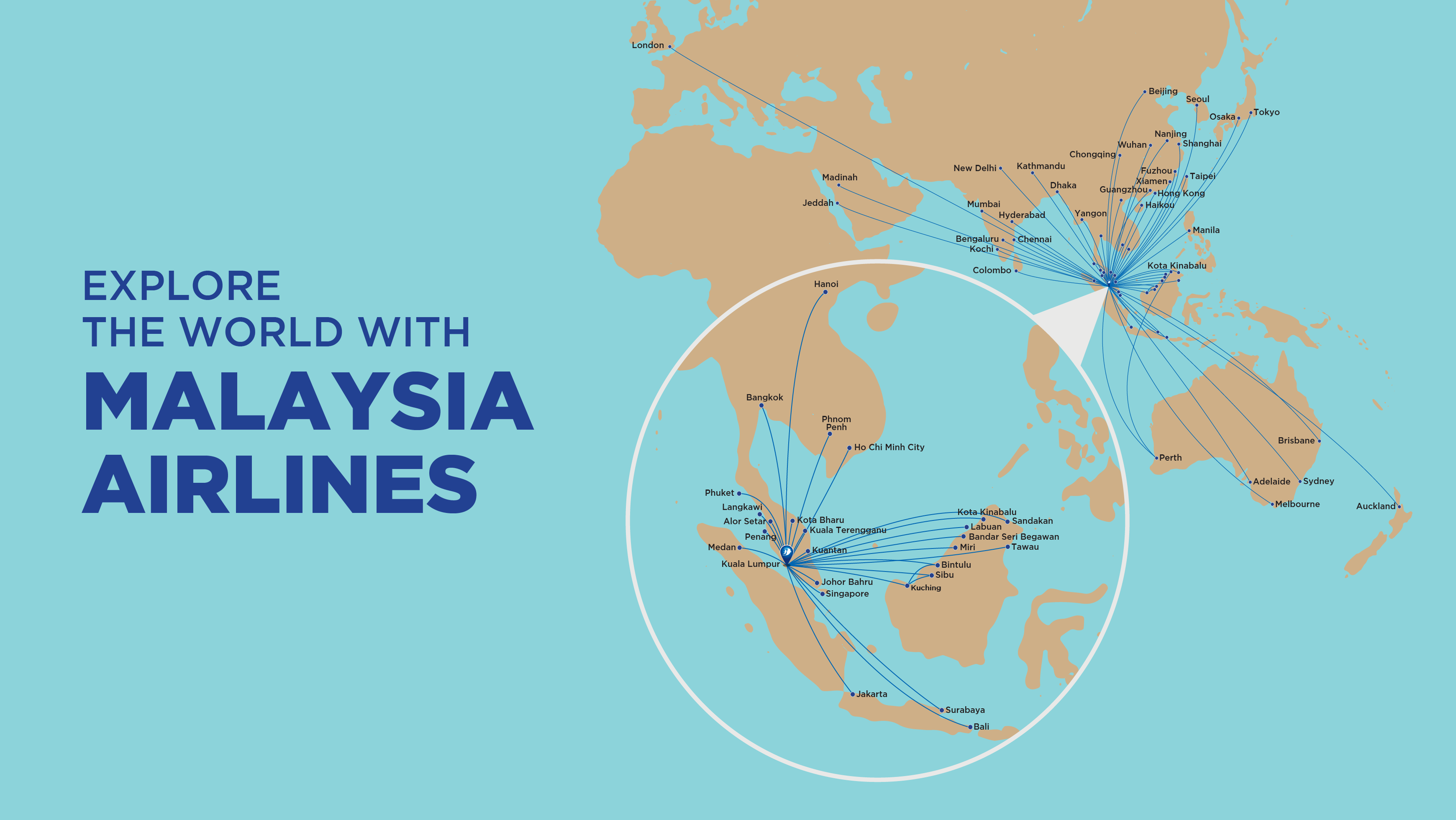 Business Suite
A New Definition of Luxury
Embark on a flight of indulgence.
Prepare for a journey of luxury, pampering and gentle courtesy. Settle down in your spacious seat, complete with ottoman and all the privacy you need.
Adjust your headrest or seat at a touch of a button for maximum comfort.
It's a world of entertainment.
Choose from a plethora of movies and short features from our in-flight entertainment. Browse our selection of CDs from which you can create your own playlist.
Enjoy undisturbed sleep.
When you're ready to settle in a good night's rest, alert our cabin crew to prepare your bed. Enjoy the comforts of a quilted mattress, large pillows and down-filled duvet.
Business suite is only available on all A350 and A380 flights.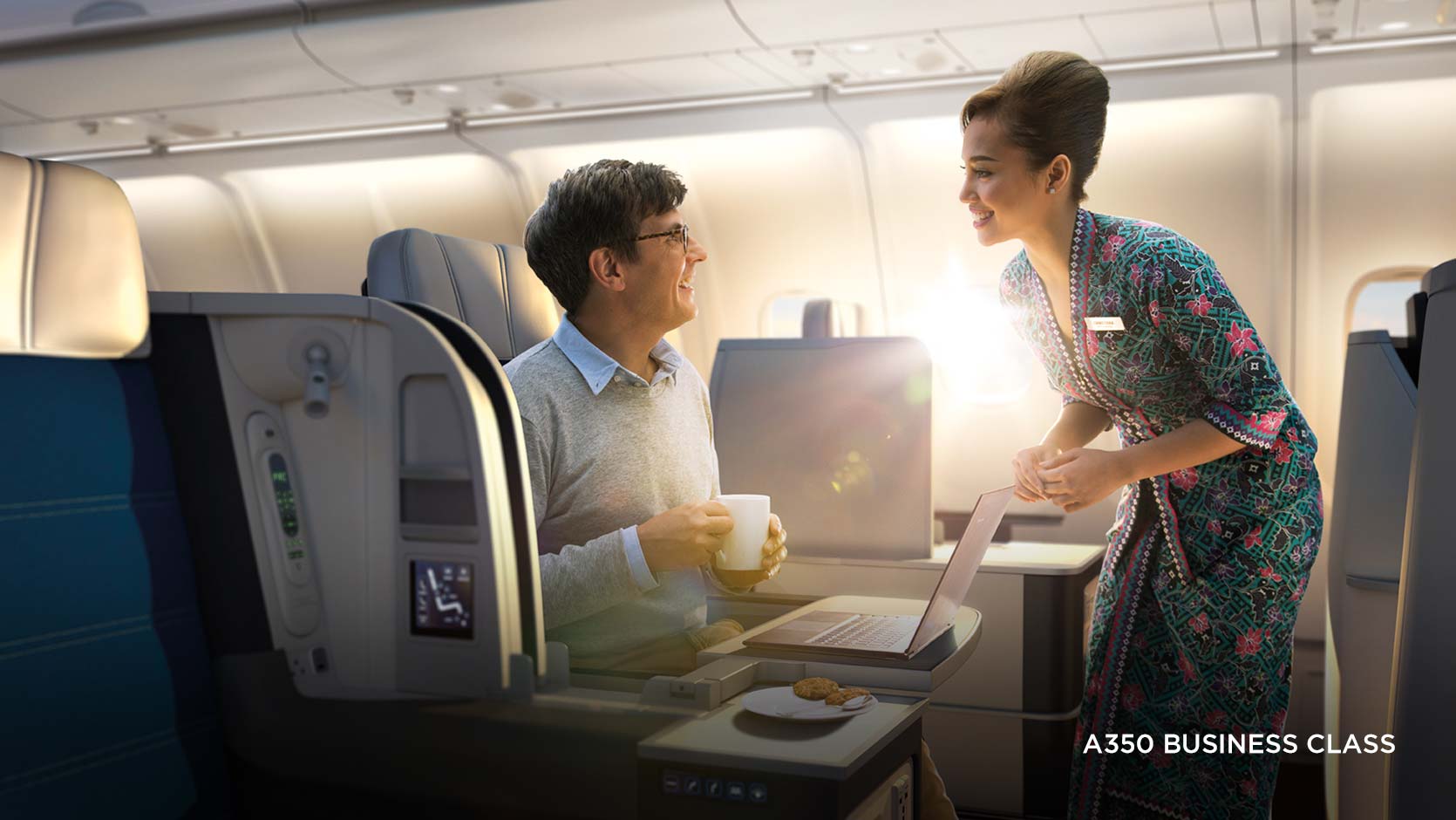 Business Class
Experience the Sheer Comfort
A truly soothing welcome.
Step in and be greeted by a calming ambience and a warm welcome from our world-class cabin crew. Mood lighting simulates day to night changes, helping you adjust comfortably through time zones.
Enjoy the silence within your personal comfort zone.
Stow away personal effects in the dedicated storage area. Adjust the seat for maximum comfort, then sink in and prepare for a relaxed journey ahead.
It's perfectly suited for business.
Your seat transforms into a mini office with ample working space. Unobtrusive service from our staff will keep your every need attended to without breaking your concentration.
Dine Anytime at your convenience.
If you're feeling peckish, order your favourite meal with the Dine Anytime service. As its name suggests, it allows First and long-haul Business Class customers to enjoy meals at their convenience.
Relax to moments of quiet entertainment.
When it's time to take a break, choose from a variety of entertainment options - movies or music on-demand. For a more intimate audio experience, use our noise-cancelling headphones.
When it's time to rest, stretch out in comfort.
Call it a day by dimming the lights and stretching out for a good night's slumber.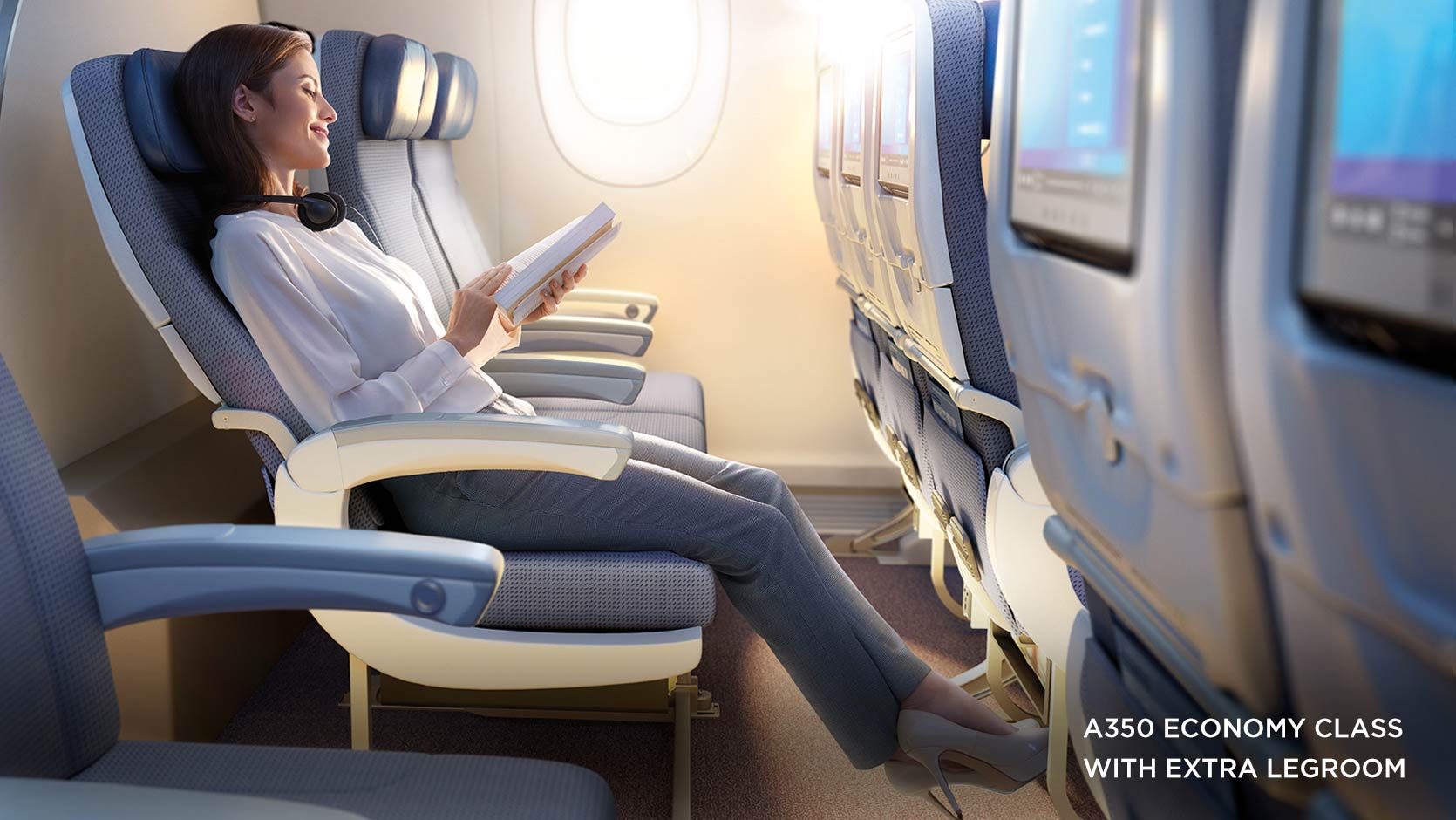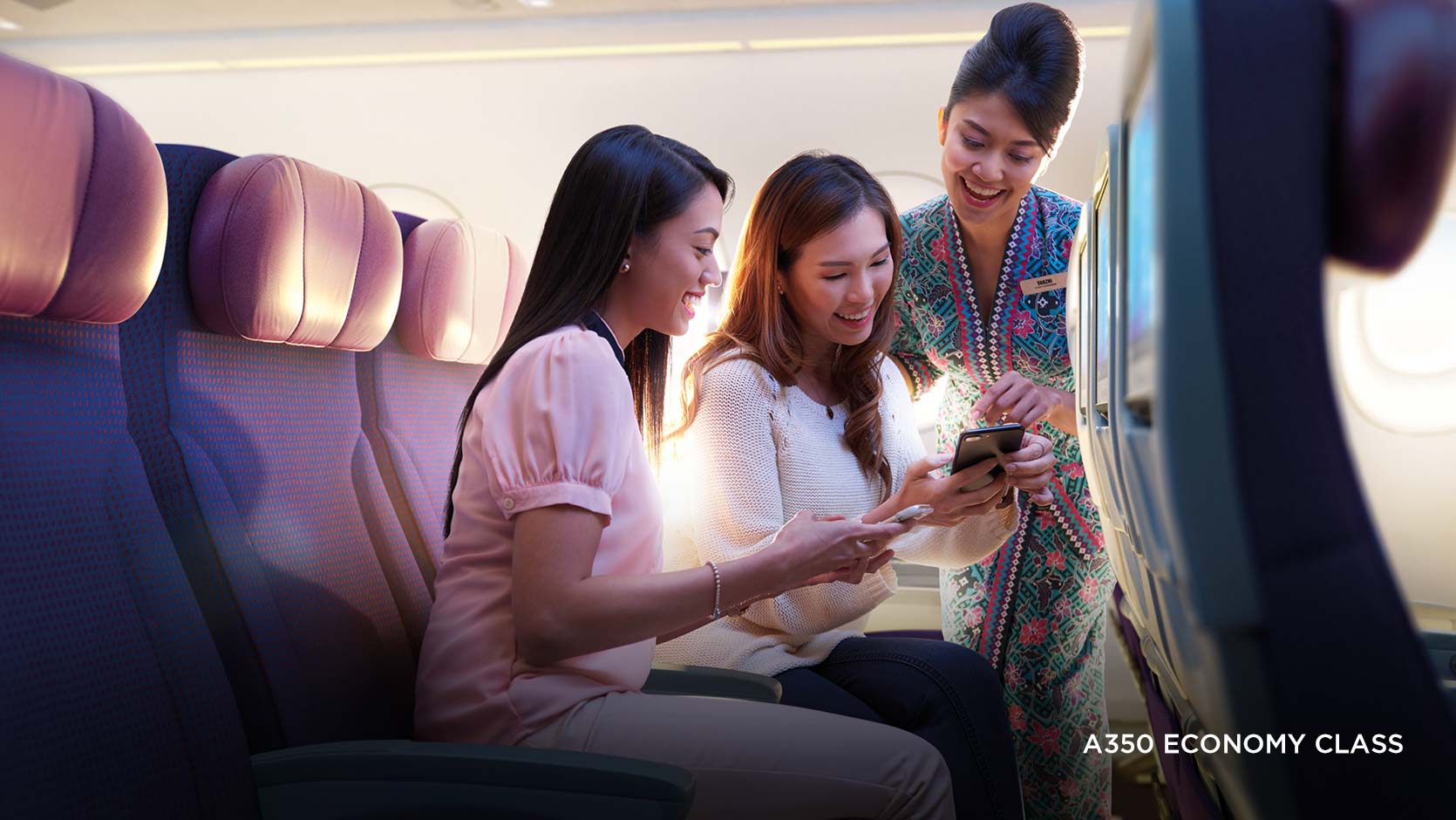 Economy Class
Making Flying Enjoyable
We make guests feel at home.
No matter who you are, our world-class cabin crew will make you feel right at home.
Economy doesn't mean compromising on comfort.
On board our Economy Class, you'll enjoy competitive fares with premium services, complimentary baggage allowance and meals.
Quality of entertainment is First-Class.
Enjoy the same advanced in-flight entertainment that's in Business Suite. Choose from a wide-range of movies, short features, as well as music to accompany you on your journey.
Delicious choices make meal time a pleasure.
Where we come from, we take our food seriously. A variety of choices will cater to different taste buds and dietary requirements - from rich and spicy to low sodium and vegetarian. All onboard meals are halal.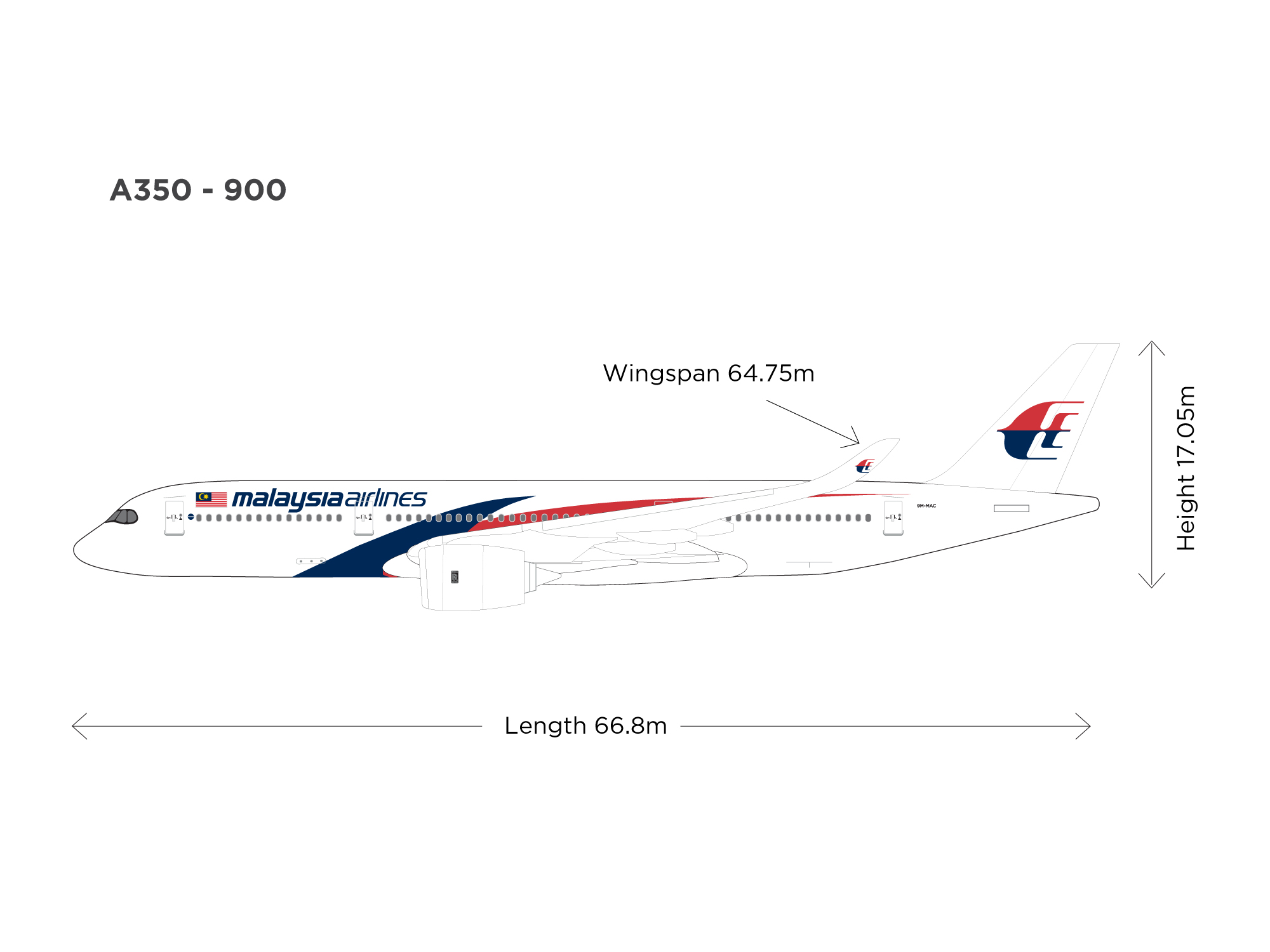 A350-900
No. of aircraft: 6
Passenger seating: 286
Classes

Business Suite

Business

Economy with Extra Legroom/ Economy

Baggage (kg)

Find out more

No. of seats

4

35

27

220

Seat pitch (inches)

79"

44"

36"

31"/32"

Seat width (inches)

23"/24"

20.6"

18"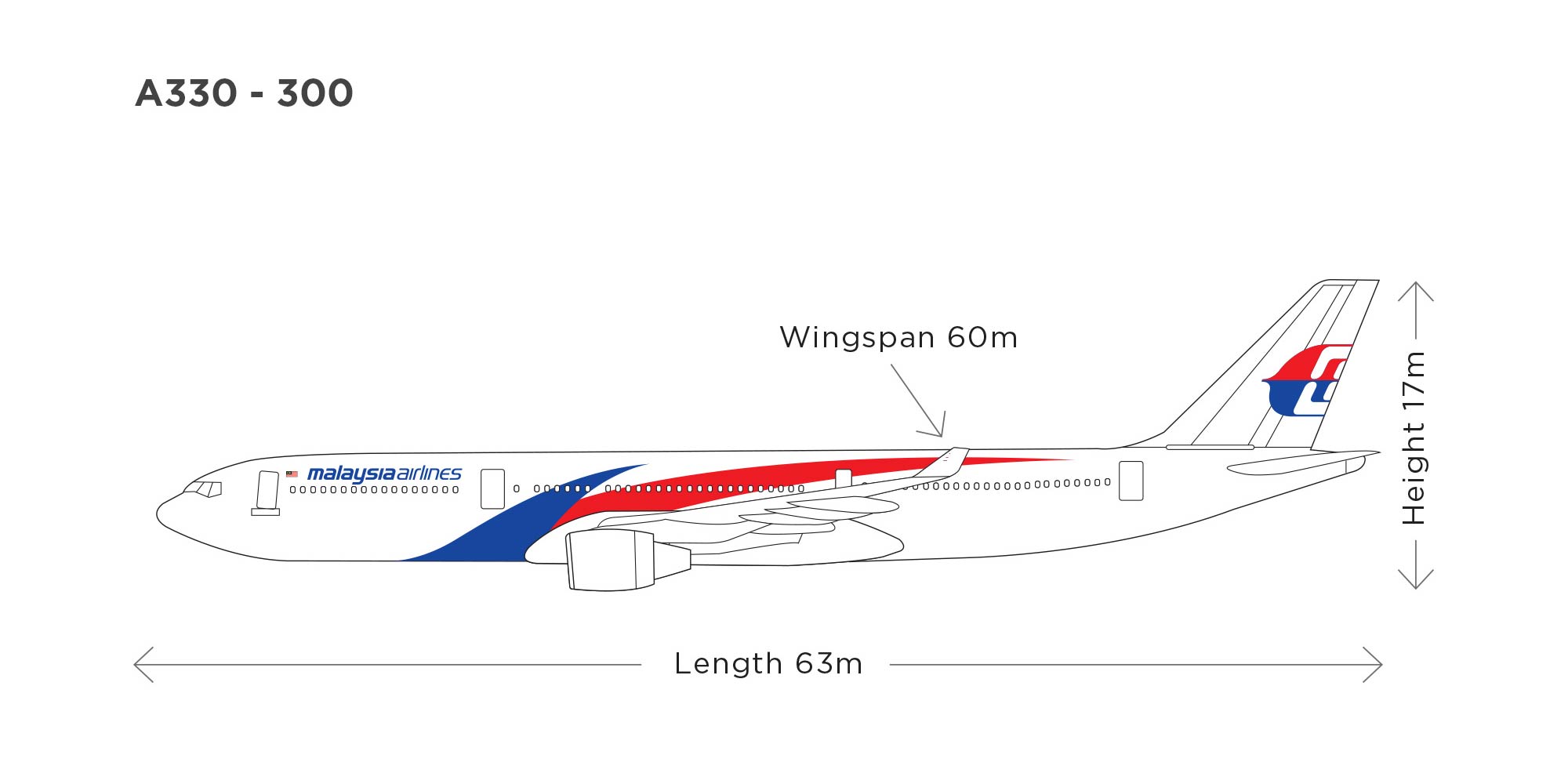 A330-300
No. of aircraft: 15
Passenger seating: 296
Classes

Business

Economy

Baggage (kg)

No. of seats

27

263

Seat pitch (inches)

43"/44"

32"

Seat width (inches)

20"

17.5"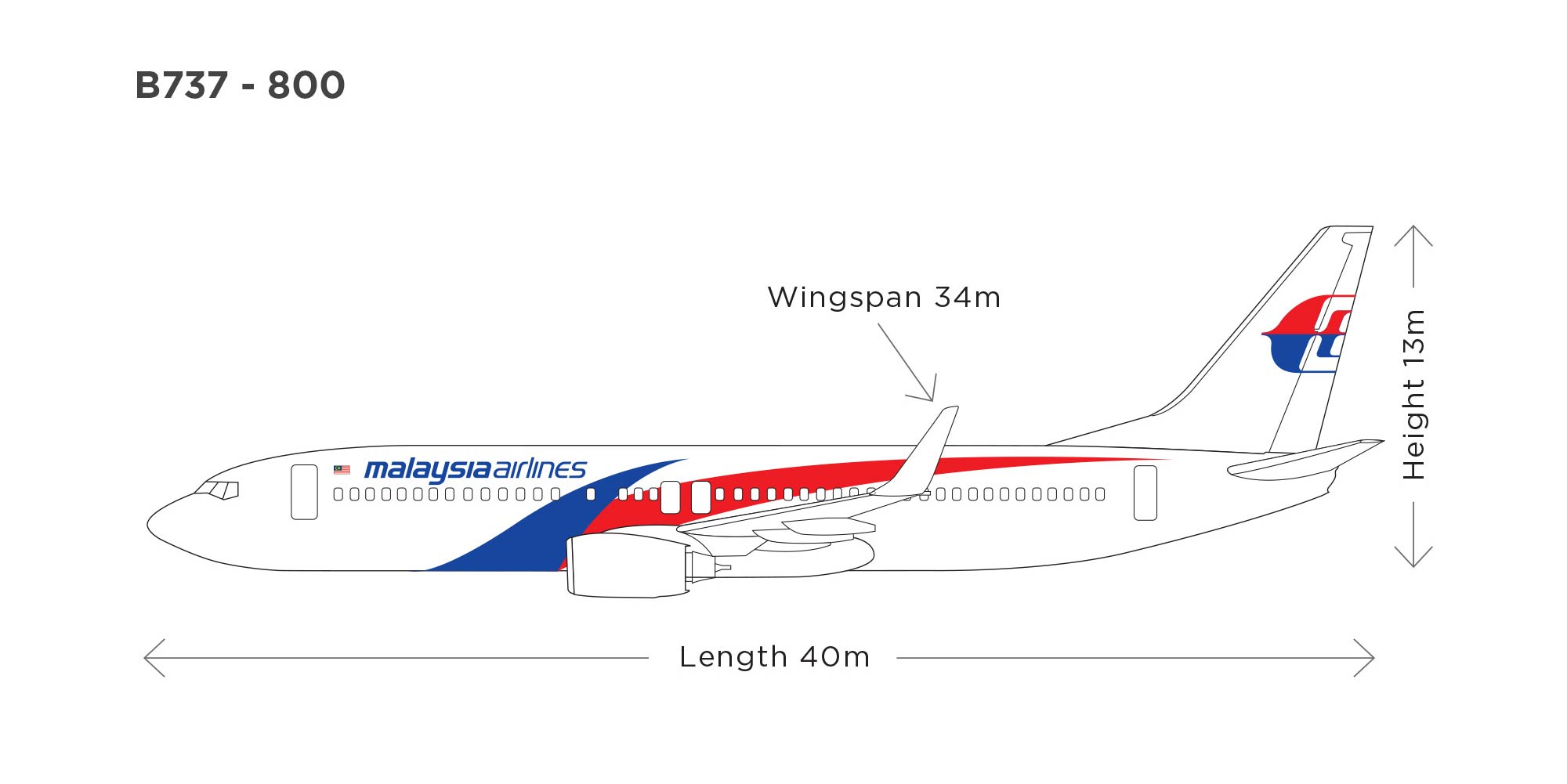 B737-800
No. of aircraft: 54
Passenger seating: 160
Classes

Business

Economy

Baggage (kg)

No. of seats

27

263

Seat pitch (inches)

43"/44"

32"

Seat width (inches)

20"

17.5"
Malaysia Aviation Group
Malaysia Airlines and its subsidiaries are a part of the Malaysia Aviation Group - a global aviation group with subsidiaries and equity investments organised into four distinct business segments: Air Transportation Services, Ground Services, Aircraft Leasing, and Talent Development.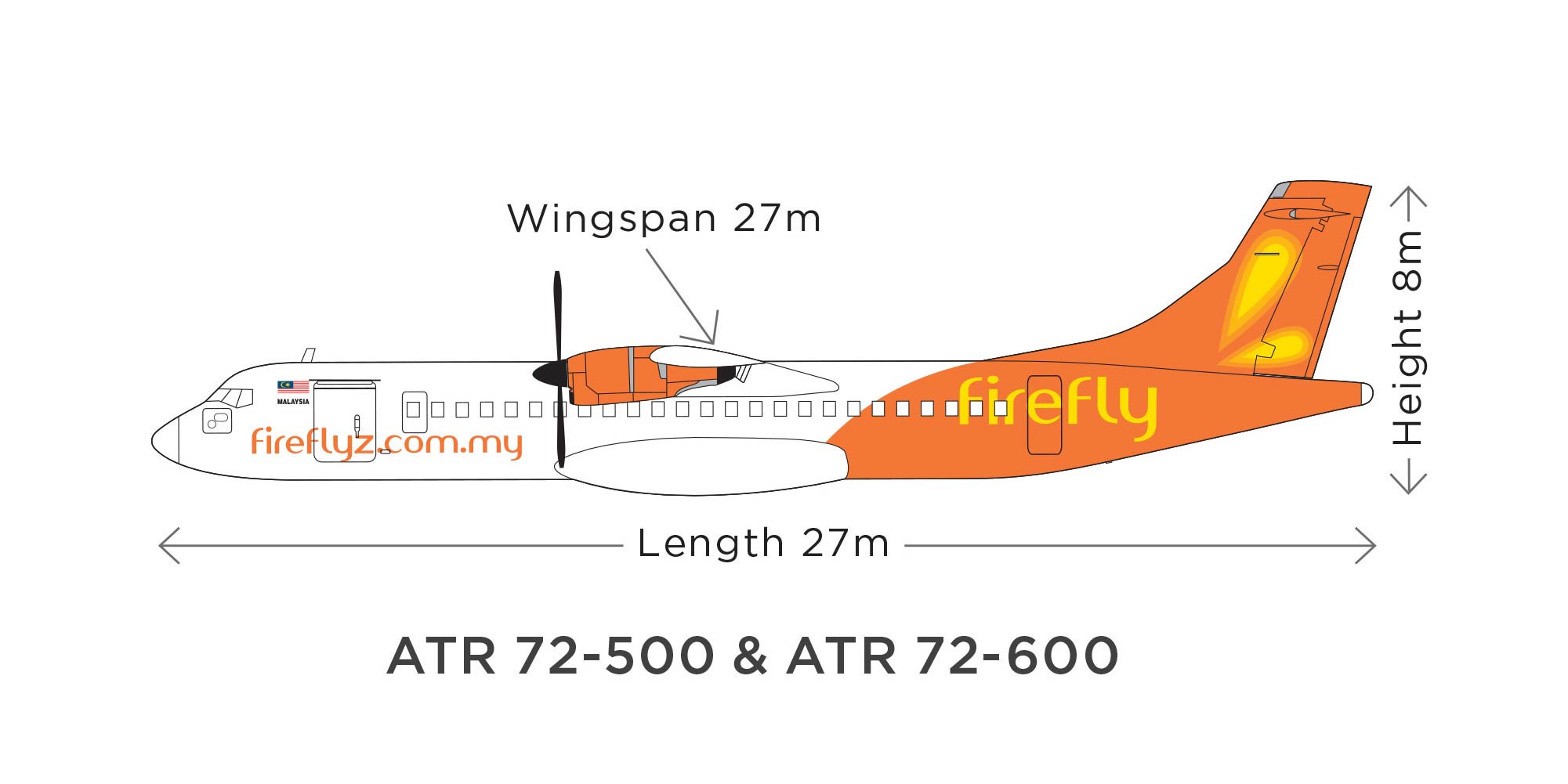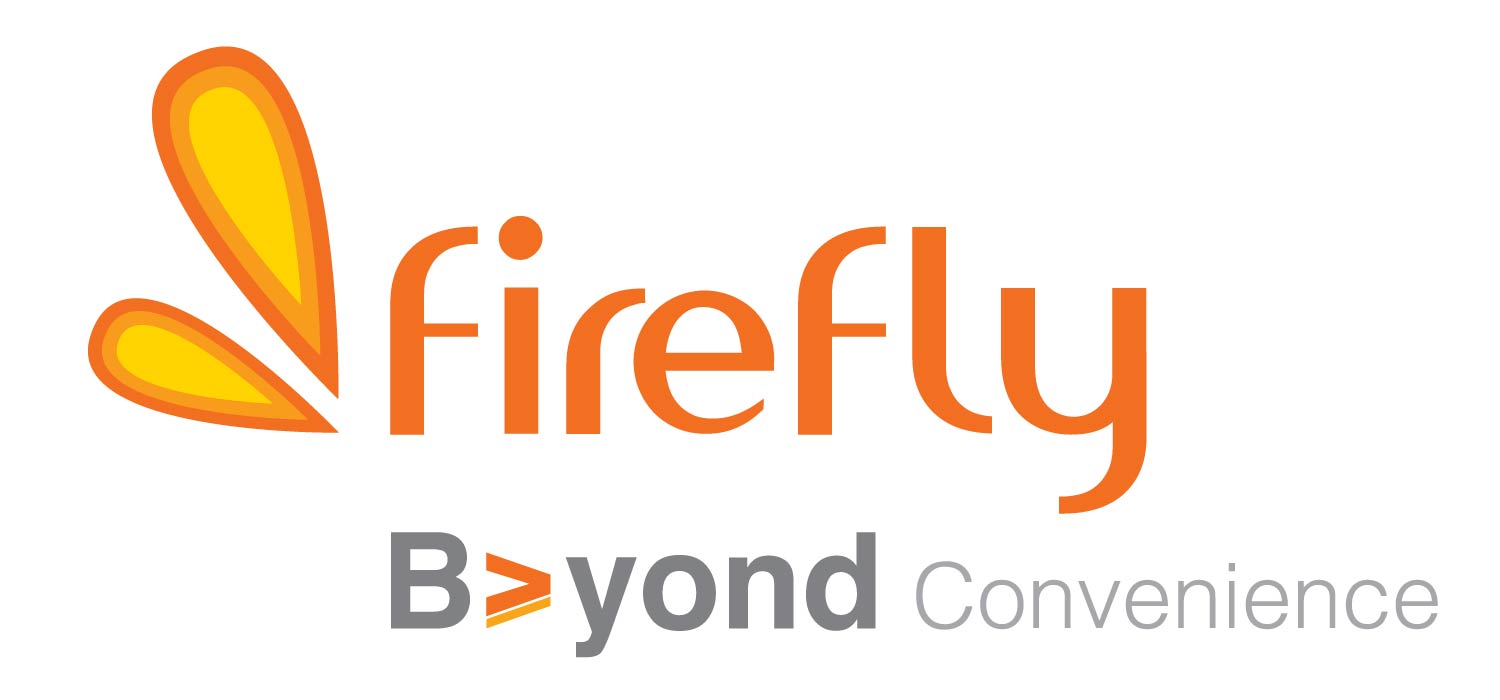 Operating out of the Penang and Subang hubs, Firefly provides connections to various points within Malaysia, Southern Thailand, Singapore and Sumatera of Indonesia. The airline aims to bring communities closer through its network of point-to-point flights, and link the world to these communities.
Incorporation date: 13 June 1995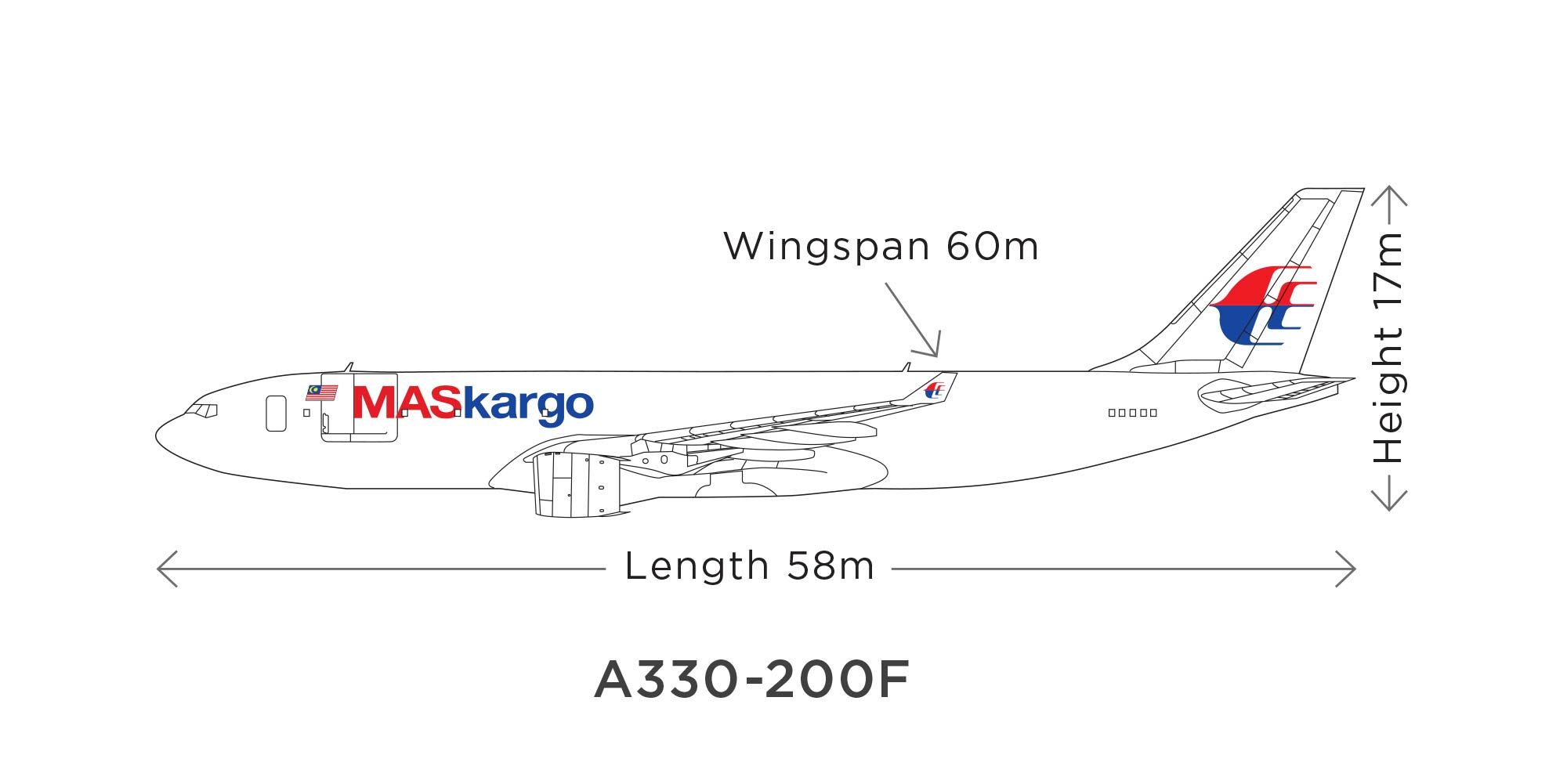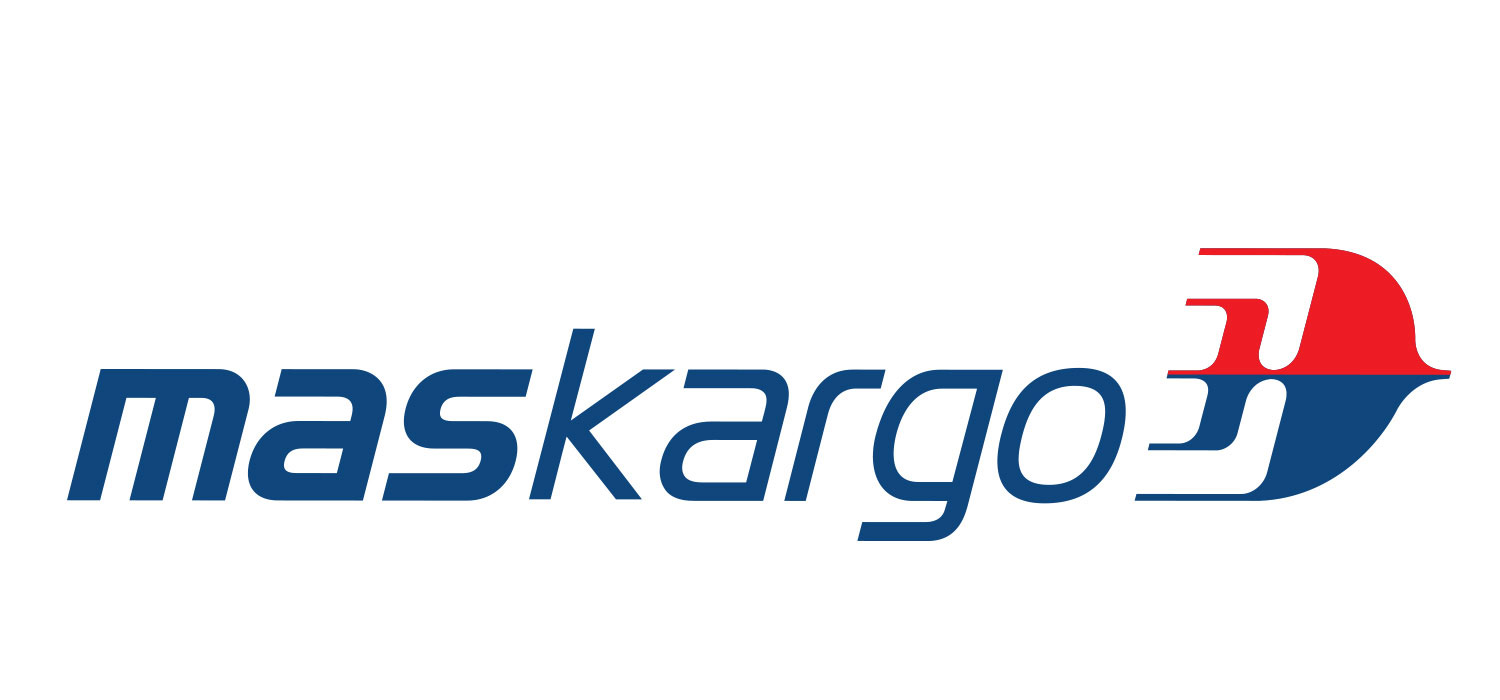 MAB Kargo, the cargo division of the Malaysia Aviation Group, operates scheduled, chartered air cargo services, ground handling services as well as airport to seaport cargo logistics via ground transportation. It also delivers through freighter services and belly space capacity on Malaysia Airlines Berhad.
Incorporation date: 17 September 2015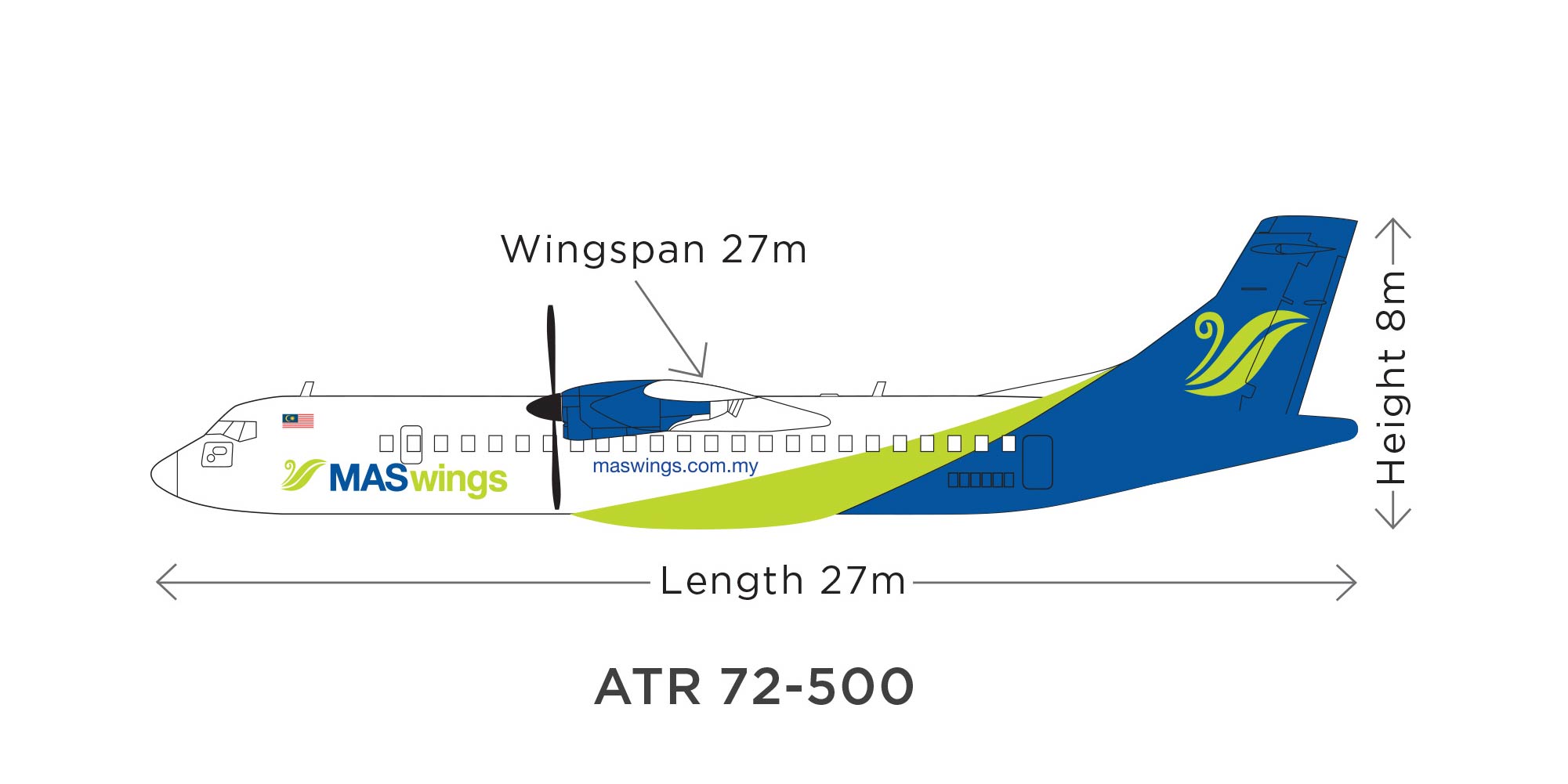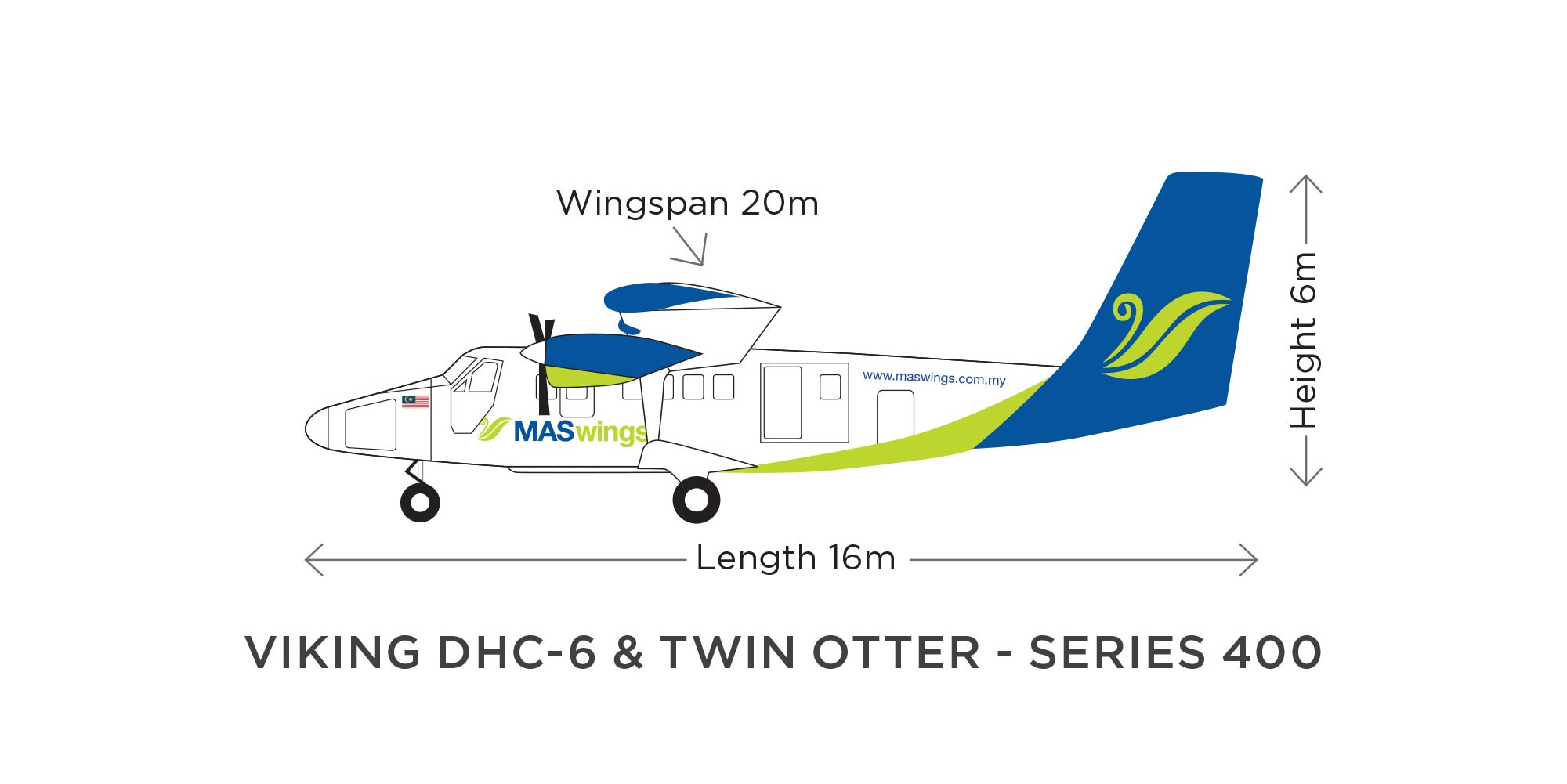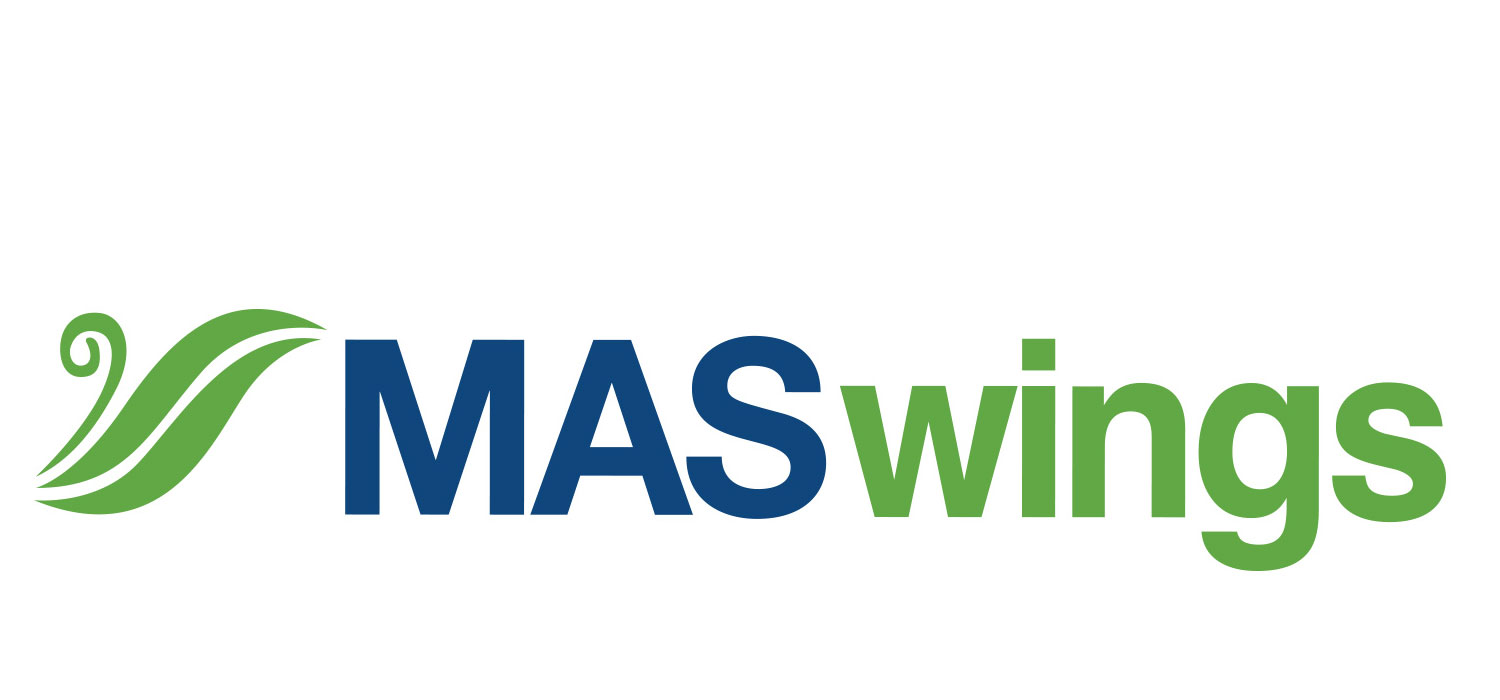 East Malaysia's first commuter airline catering to the air travel needs of Sarawak and Sabah's travelling population by providing affordable fares, convenient schedule and connections within the two states in Borneo. As a Malaysia Aviation Group subsidiary, MASwings also links with Malaysia Airlines for greater connectivity.

Incorporation date: 17 May 2007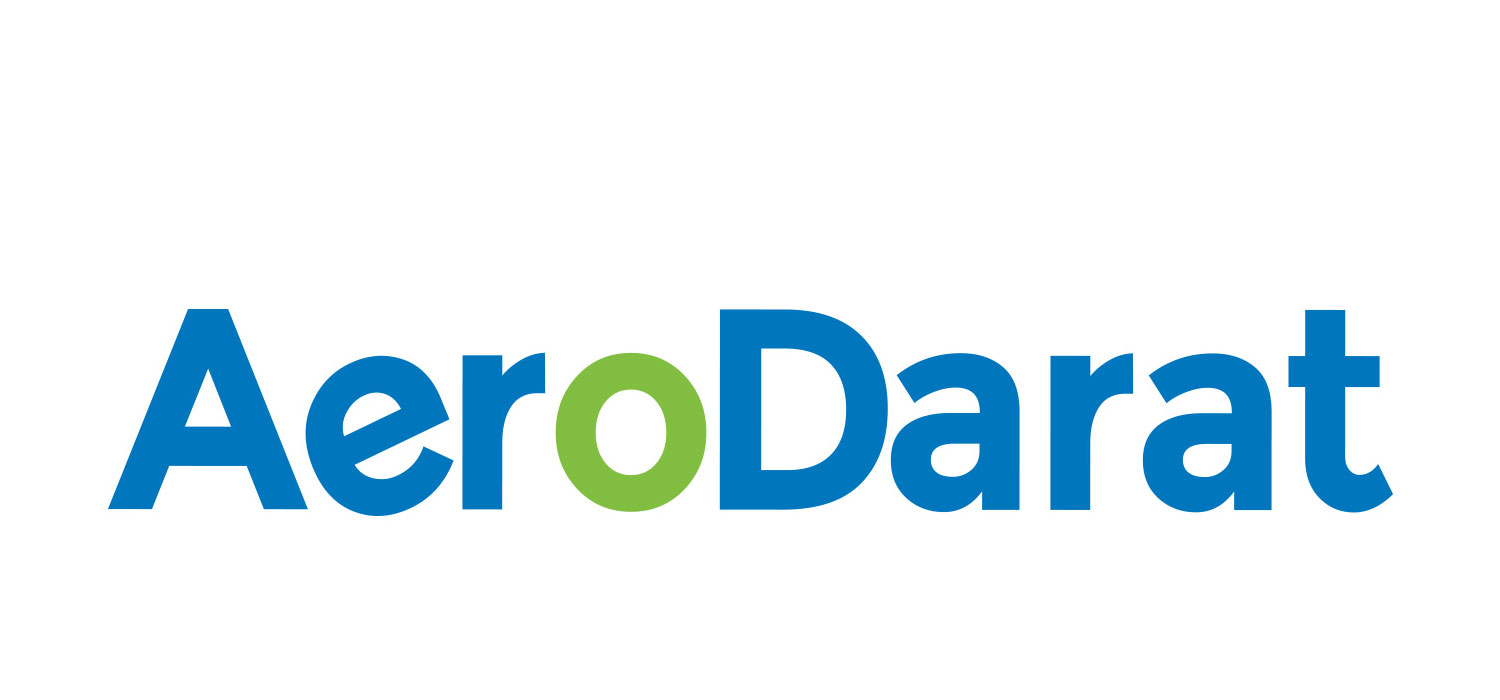 AeroDarat Services SdnBhd (formerly known as MAB Ground Handling Services Sdn Bhd), provides ground handling services in KL International Airport and 15 other airports across Malaysia, including ramp and cargo services. AeroDarat focuses on enhancing the efficiency and effectiveness of ground handling services to Malaysia Airlines' passengers and aircraft as well as third party airlines.
Incorporation date: 22 May 2015