Malaysia Airlines Celebrates the Triumph of Light with Deepavali Festive Video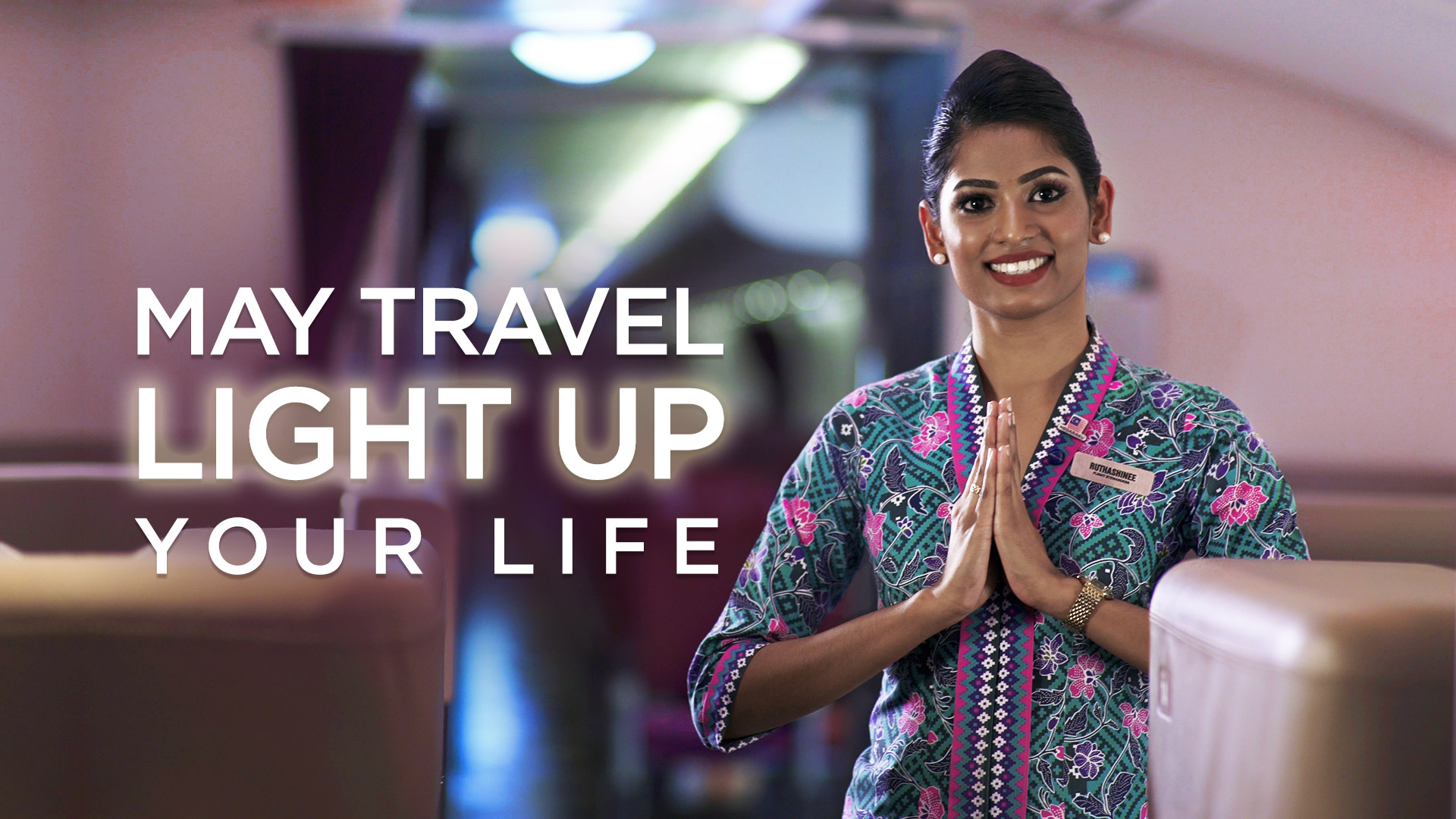 KLIA, 17 October 2017 - In celebration of the Festival of Lights, Malaysia Airlines today released a video called #MayTravelLightUpYourLife, on its website www.malaysiaairlines.com and across all its social media platforms (Facebook, Youtube and Twitter).
Filmed onboard Malaysia Airlines' A380-800 and B737-800 aircraft, the 0:55 minute video shows a unique composition of multicoloured lights in sync with upbeat rhythms of classical Indian music arranged specially for this video. The lights combined with the traditional instruments evokes a profound sense of togetherness. It also features Malaysia Airlines' cabin crew wishing viewers a joyous Happy Deepavali in Tamil.
To celebrate the festivities, Malaysia Airlines will be offering up to 40% discount on selected destinations beginning today until 22 October 2017. Fly from Kuala Lumpur to a host of destinations from as low as RM 402 to Surabaya, RM 629 to Hong Kong, RM 989 to Chongqing and RM 999 to Mumbai or travel further to Auckland from RM 2,399.
The all-inclusive return tickets on Economy class include 30kg check-in baggage, complimentary meals and no hidden credit card charges when purchase via online.
Log on to www.malaysiaairlines.com and check-out other destinations on offer. This promotion is valid for travel from 24 October 2017 until 31 March 2018. Terms and Conditions apply.