TRAVEL PLANS MADE EASY WITH ENRICH BASE
Have one less thing to worry about when you plan your next trip. Introducing Enrich Base, the Fixed Miles Redemption that offers an option to redeem flights on Malaysia Airlines at a fixed amount of Enrich Miles.
Whether it's booking for your business trips or personal vacation, you can be certain that the redemption rate stays the same, regardless of when you travel. Simply choose your destination, see the corresponding Miles required and book that seat today!
Turn your Miles into flights and relish in the joy of travel.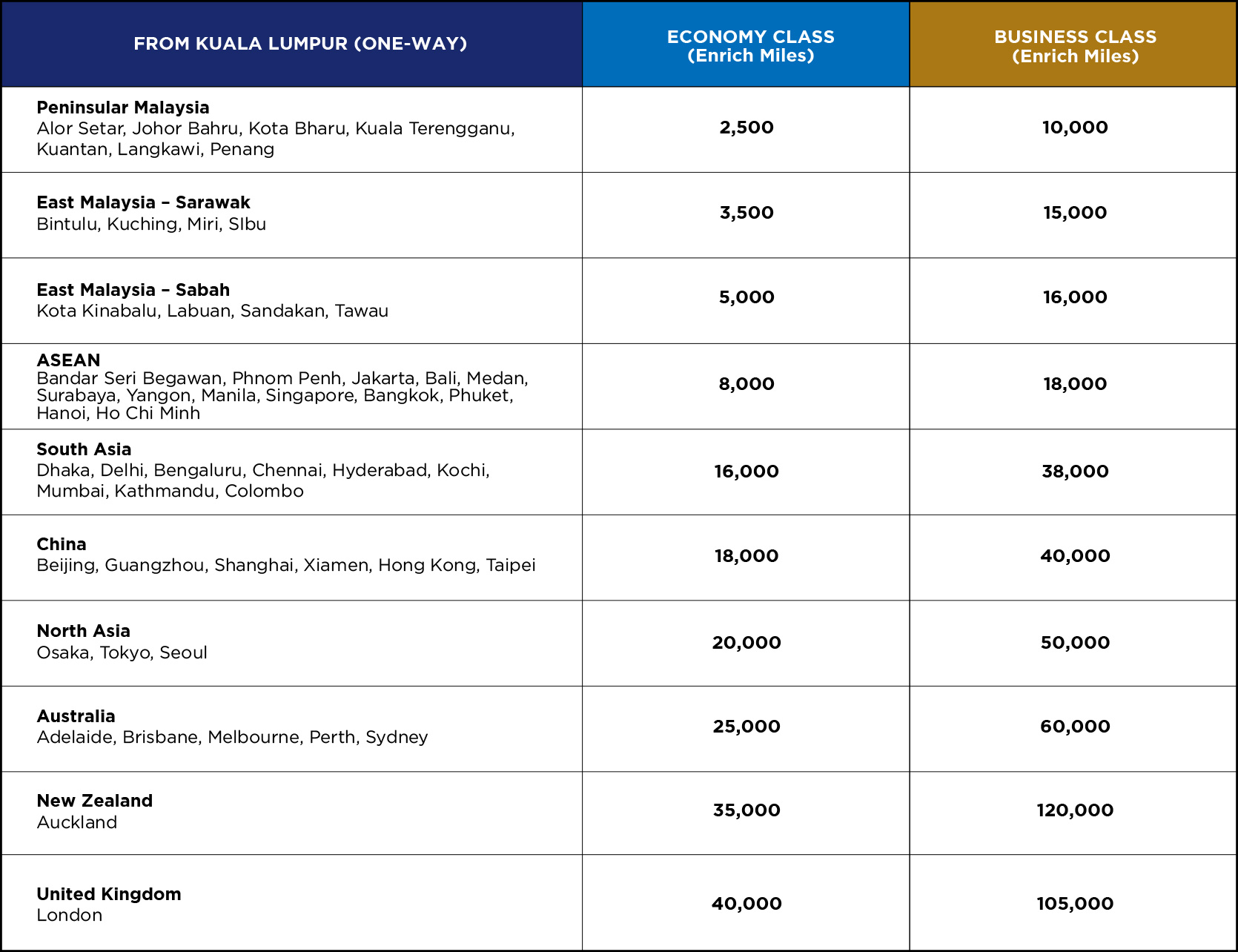 Effective 05 February 2020, Enrich Base - Fixed Miles Redemption rate has been revised as per the table above

Refund is allowed with a fee for Point of Sales Korea, Taiwan, Australia and New Zealand.
HOW TO ENJOY ENRICH BASE:

T&C apply
Enrich Base redemption is applicable solely on Malaysia Airlines operated flights and selected fare class only.
Enrich Base Redemption is available online at www.malaysiaairlines.com/Enrich for Full Miles redemption only.
Enrich Base Redemption is valid for round-trip only. Enrich Miles indicated above is for one-way flights between two destinations.
For full terms and conditions, click here.