#LifeEnriched Travel Stories Contest
Celebrate Malaysia with Your #EnrichTravelStory
Malaysia, your gateway to dynamic Asia that is filled with wonders to discover; and for many who have visited this destination holds fond travel memories close to heart. Known as a multi-cultural country, Malaysia is not only rich in tradition, nature, wildlife, fine arts, and cuisines, but also its history and people. The nation celebrates Hari Merdeka (Independence Day) on every 31st of August, and the formation of Malaysia called Malaysia Day on 16th of September.
Join fellow Malaysians, as one or as a friend, and pen down your travel memories of Malaysia.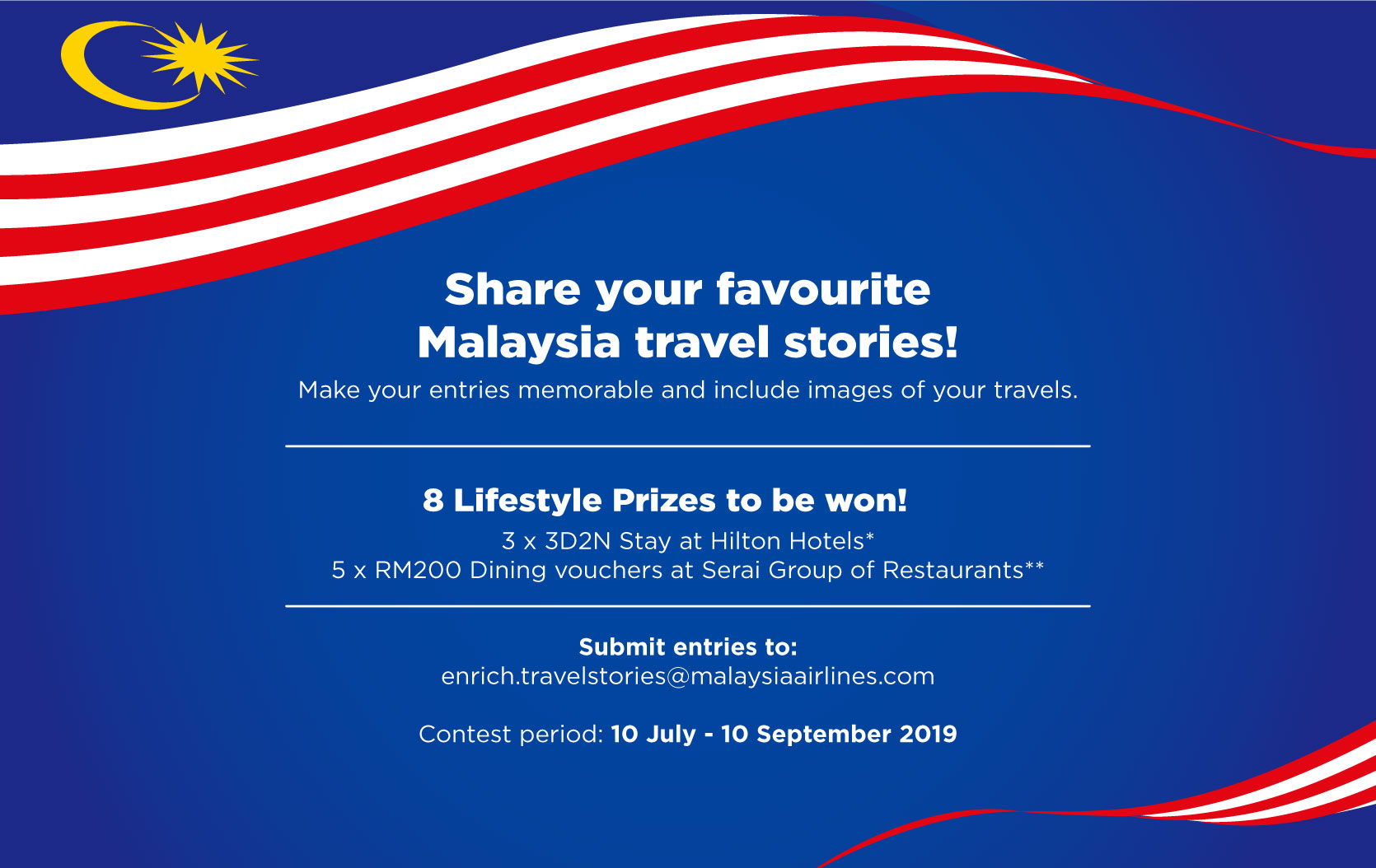 *Applicable at Hilton Kota Kinabalu, DoubleTree by Hilton Hotel Melaka and DoubleTree by Hilton Hotel Kuala Lumpur.
**Applicable at Serai, Jibby & Co, Jibby Chow and Jibby East