Travel Advisory: COVID-19: Important Notice to Passengers Read more
Travel Advisory: Malaysia Airlines Advises Passengers Departing from Colombo to Arrive Early at the Airport Read more
Travel Advisory: Malaysia Airlines Relocates Check-In Services to Terminal 4 at London Heathrow Airport effective 22 June 2022 Read more
Browser outdated: Flight search is not supported in IE version 10 or lesser. Please visit malaysiaairlines.com with supported browser.

Browser update: Please use Microsoft edge for better experience.
Flight search is not supported in IE version 10 or lesser. Please visit malaysiaairlines.com with supported browser.
Please use Microsoft edge for better experience.
Fly to Doha and explore a different world!​
A modern, sophisticated and luxurious city intertwined with tradition; Doha is a destination that you do not want to miss. Whether you're up for a desert adventure, looking for a relaxing vacation by the beach or ready to shop till you drop, we invite you to fly to Doha for an adventure of a lifetime!
Book now and fly confidently with us from 25 May 2022.​
Daily flights from Kuala Lumpur to Doha are available all-in return from MYR 5,389 (Economy Basic).​
Flight schedules to Doha now live for bookings until October 2022 with more to come.​​
Flights schedules for November 2022 onwards will be made available soon.
We're ready to serve you with the best of Malaysian Hospitality.
See you onboard!​
*Terms and conditions apply.​
The flight schedules displayed are based on airline filings by Malaysia Airlines. Please take note that schedules are subject to change without prior notice and status displayed may not represent all possible and additional flights available. The times listed are based on the departure time or arrival time.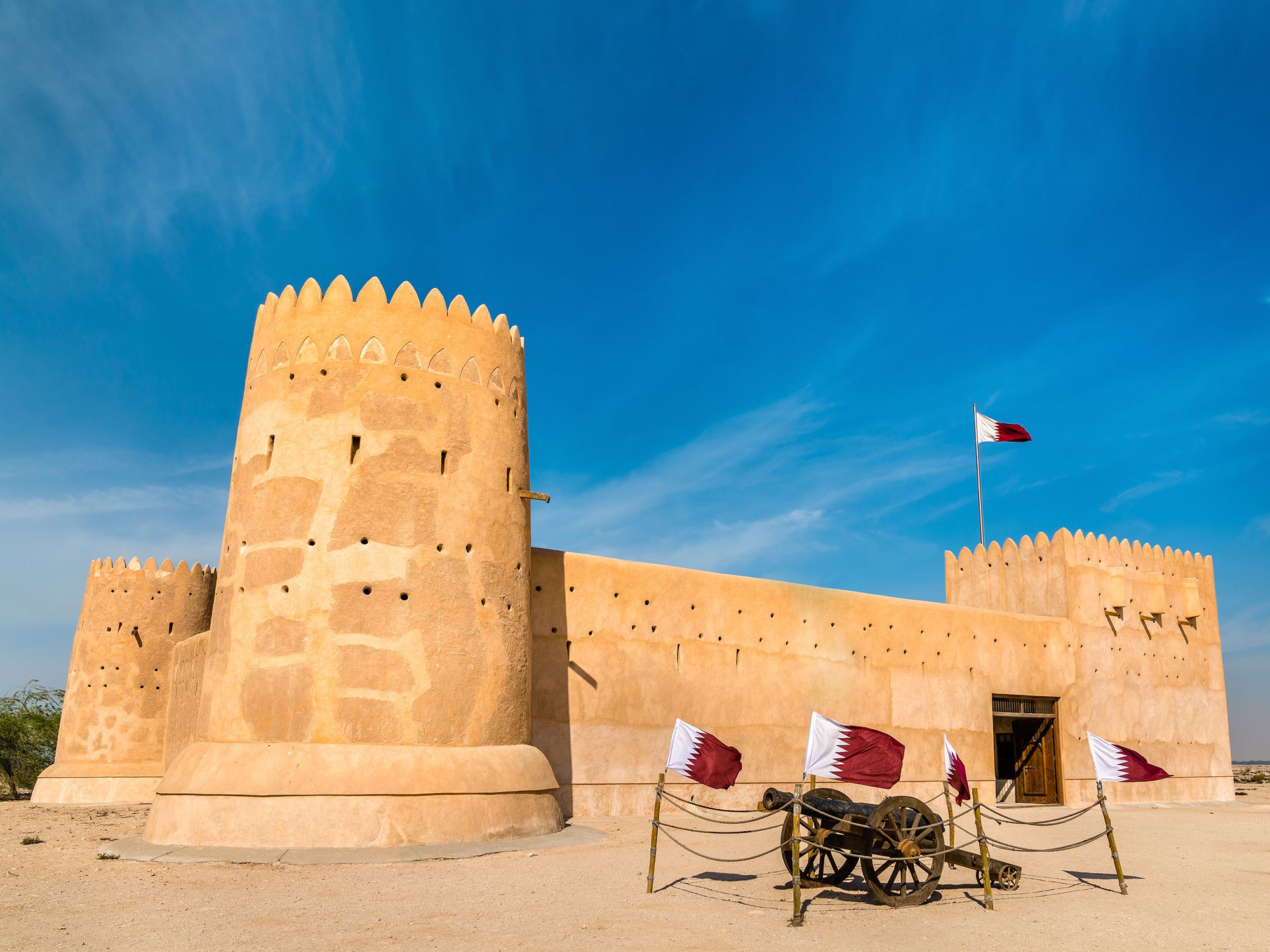 Travel back in time
Rich in history, visit one of the many museums or ancient sites that Doha has to offer. The Al Zubarah fort is a UNESCO World Heritage Site and offers you a glimpse into Qatar's history. Located about 105km northwest of Doha and accessible by car or taxi, the fort overlooks the ruins of a once bustling pearling and trading town. This site bore witness to fierce tribal battles in the 18th century as powerful empires fought for regional dominance. Today, the fort has been transformed into a museum and visitors are invited to explore artefacts from the pearl diving era.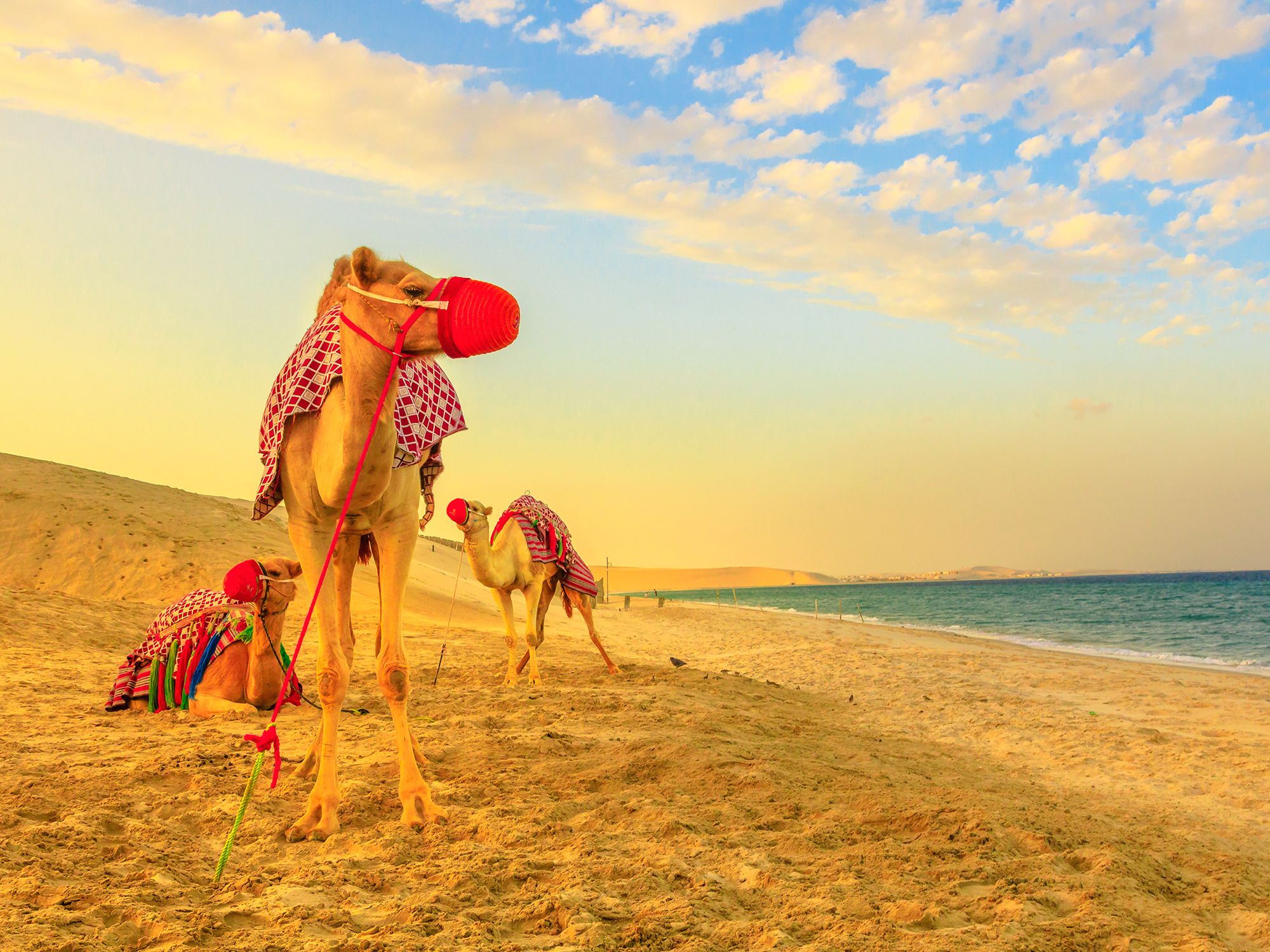 Action-packed adventures in the desert​
Located in the south of Qatar, the 'Inland Sea' or Khor Al Adaid, a UNESCO site, is one of the few places in the world where the sea encroaches into the desert. For an authentic desert experience, go on a camel ride over the soft dunes or pump some adrenaline in your veins with an exhilarating desert Safari to Khor Al Adaid, only accessible on 4x4 vehicles. Sandboard along the dunes or get on quad bike, ATV or dune buggy for a heart-pumping experience. Prefer a bird's eye view? Try paragliding, kite surfing and more!​
Art, culture and cuisine​
With a vast beach on one side, and the twin Katara Hills on the other, Katara Culture Village is a go-to destination in Doha. Stop by the Katara Mosque to enjoy its unique architecture that features Persian and Turkish tile and enamel work in shades of blue and gold. Take a walk around the vast 3,275 sqm classical Greek style amphitheatre reflecting Islamic influences, particularly in its arched entrances. Explore 21 High Street's many shops or cafes for a relaxing day out. For lovers of the arts, there are plenty of galleries to visit, from contemporary art to trans-disciplinary creative endeavours.