STOP IMAGINING, START DISCOVERING.
From pristine beaches to outstanding dining and shopping experiences in spectacular locations, Sydney is one of the most unique cities in the world. Enjoy stunning coastlines and get up close to local wildlife when you explore its Surrounds. From 25 May to 16 June 2018, watch the Sydney Harbour transform into a creative canvas by night at Vivid Sydney, the world's largest festival of light, music and ideas.
Experience the best of Sydney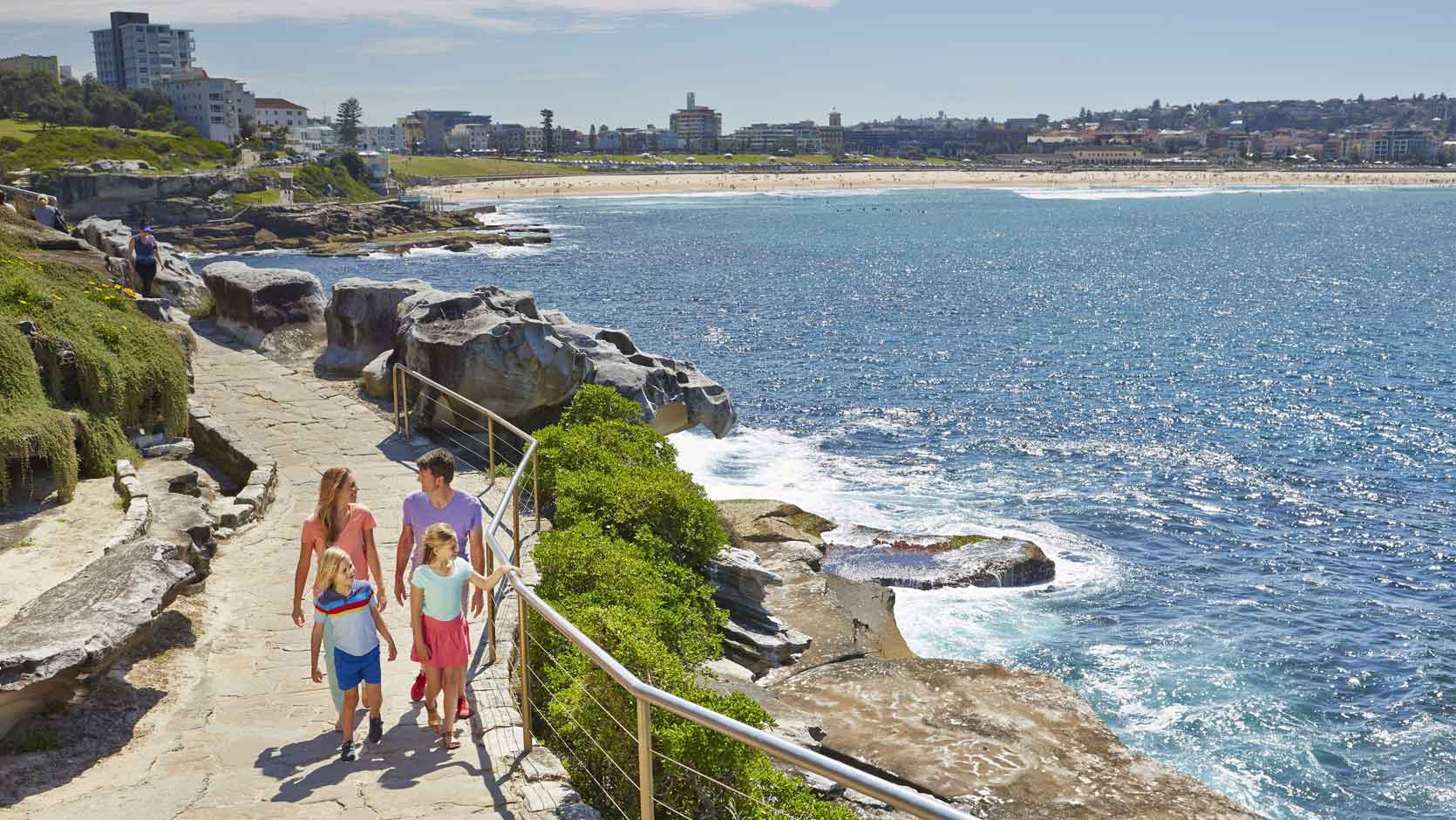 Catch spectacular sea views along Bondi to Bronte Coastal Walk
This short and sensational stroll is a symphony for the soul, wrapping up the very best of the city's coastline. In an easy, one-hour walk, the trail rides the headlands, cresting high to offer a view of sea-carved sandstone and crashing waves, then dipping down for a close-up look at some of Sydney's best-loved beaches. Definitely stop by the Bondi Icebergs Pool for an Instagram - worthy photo opp or better still, relax with a view at the stylish icebergs Dining Room & Bar.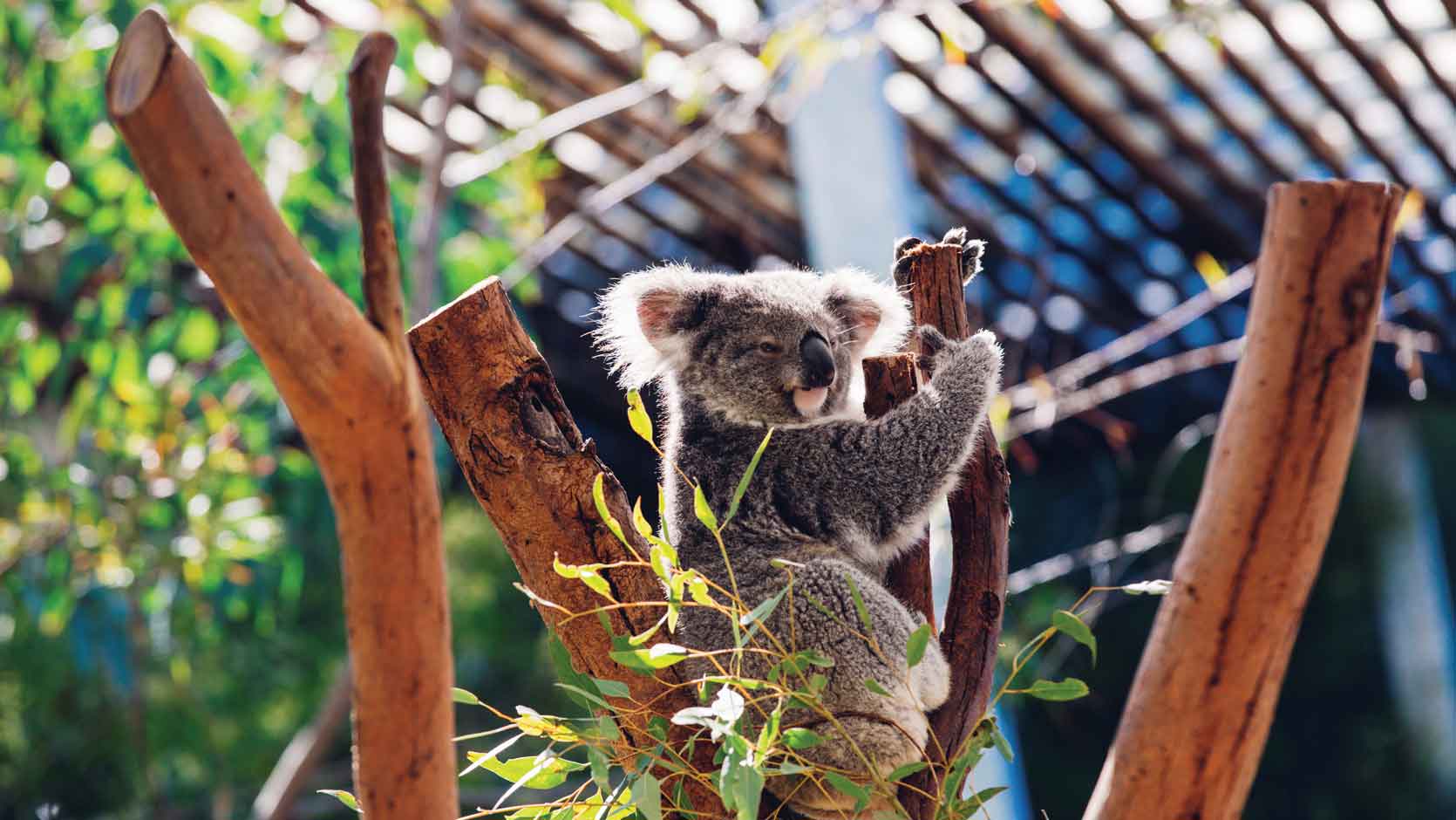 Get up close to wildlife at Sydney's award-winning Zoo
With the Sydney Harbour as its backdrop, Taronga Zoo is a must-do experience for visitors. See a wide range of Australian animals such as koalas, kangaroos and emus as well as rare and endangered species from around the world. An unexpected adventure is the cable car ride from the ferry wharf to the zoo entrance. Families would also love a visit to kid-friendly attractions in Darling Harbour like Sea Life Sydney Aquarium, Wild Life Sydney Zoo and Madame Tussauds.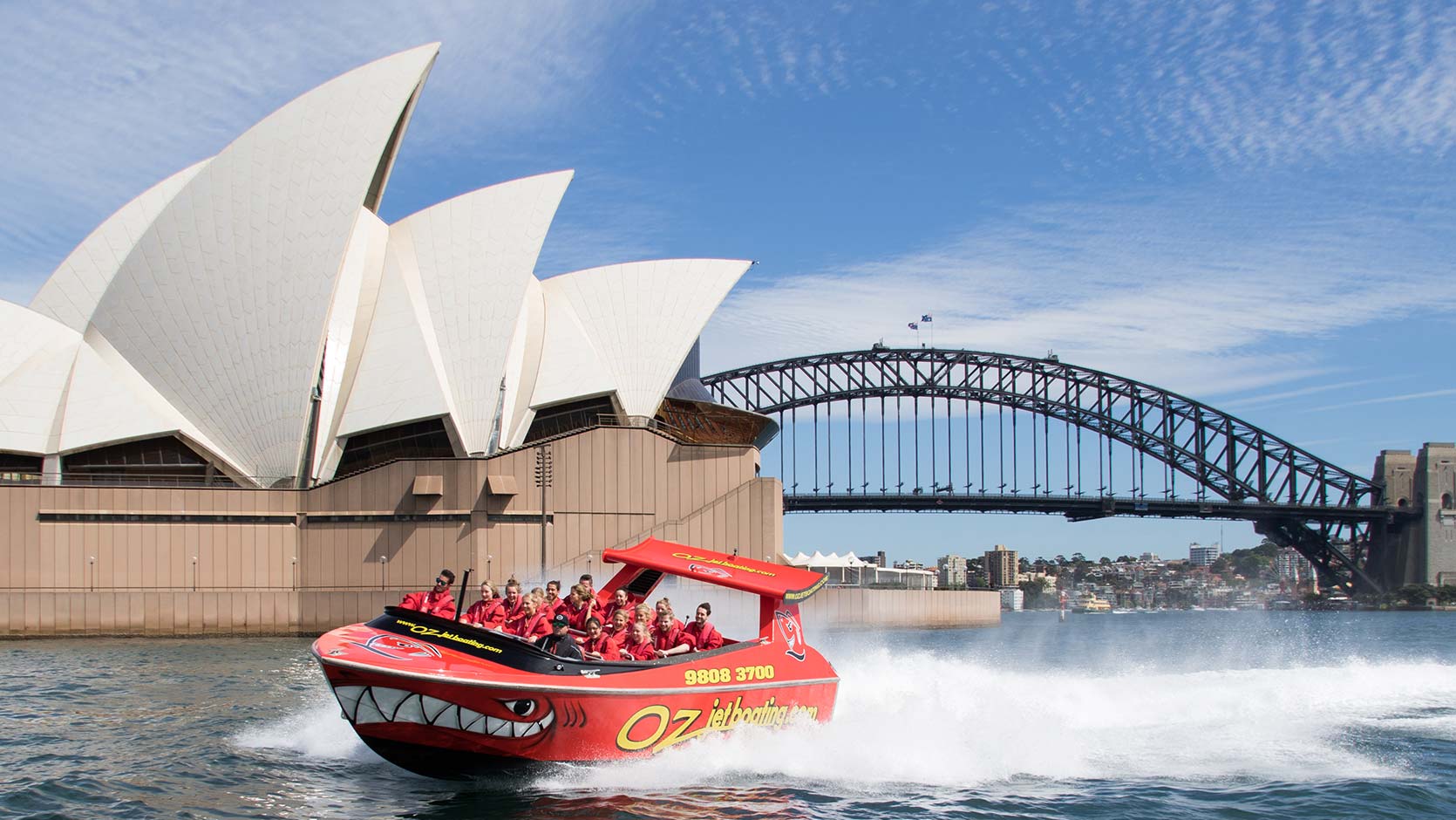 Explore the sparkling Sydney Harbour
Sydney's harbour is truly breath-taking and there are many ways to enjoy it. Hop on a Sydney ferry, take a relaxing sightseeing cruise or go for a spin on a high-speed jet boat. For something unique, conquer the summit of Sydney Harbour Bridge with a BridgeClimb experience and complete your visit with a tour of the Sydney Opera House, a World Heritage architectural jewel.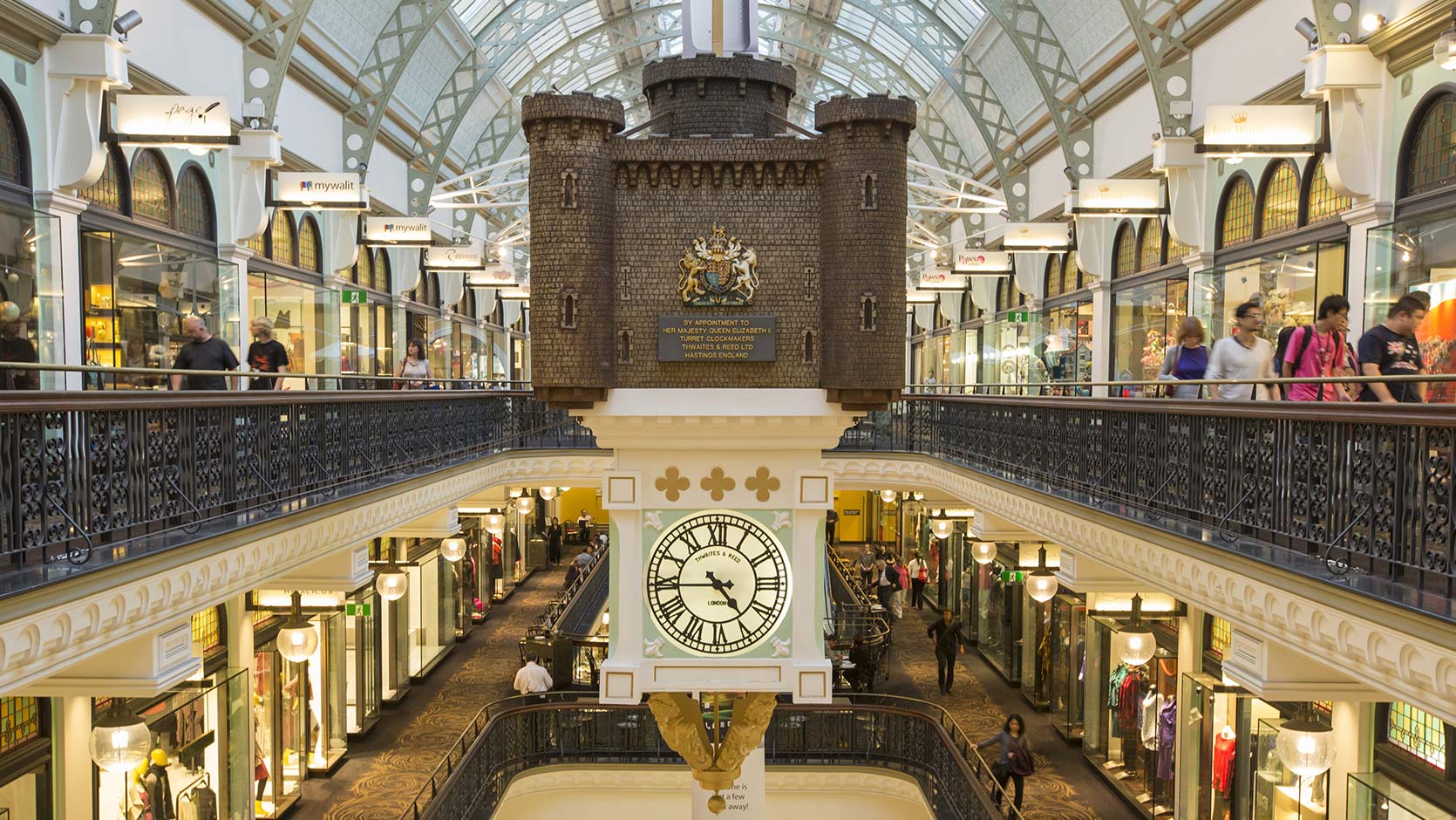 Discover your own sense of style at Sydney's best shopping destinations
From designer labels to high-street fashion, Sydney's favourite shopping streets are perfect for serious retail therapy. You'll find major international and Australian brands at boutiques and shopping centres like the Pitt Street Mall and the historic Queen Victoria Building. Discover Sydney's many quaint precincts, from funky Newtown to eclectic Surry Hills for unique boutiques and high street fashion.
Enjoy the diverse food and wine scene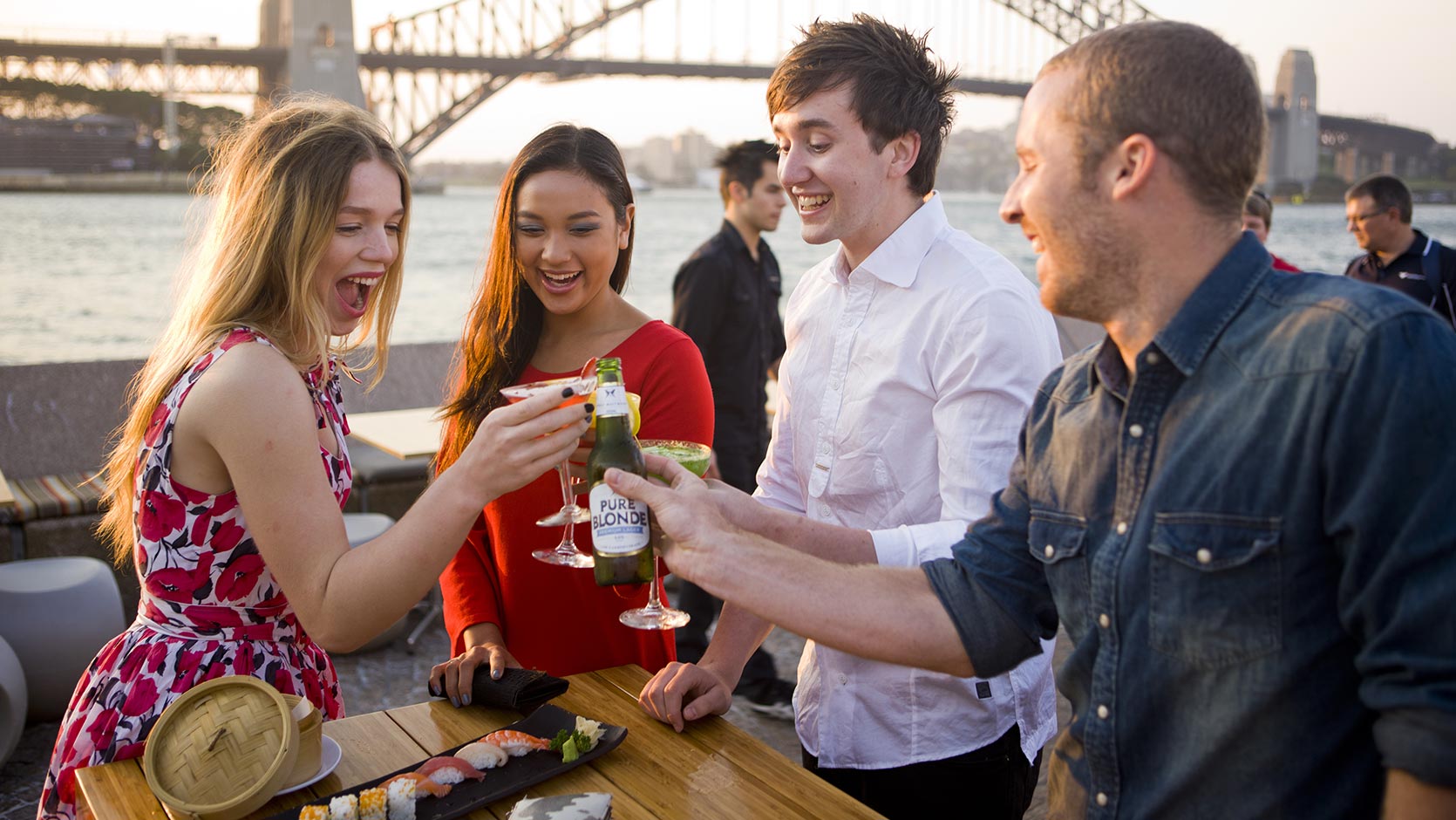 Harbourside dining with magnificent waterfront views
With so many beautiful waterside establishments to choose from, you could spend your entire Sydney holiday dining at a fabulous bar, café, pub or restaurant. The best locations are Cockle Bay, Pyrmont, The Rocks, Sydney Opera House, Walsh Bay and Woolloomooloo Wharf.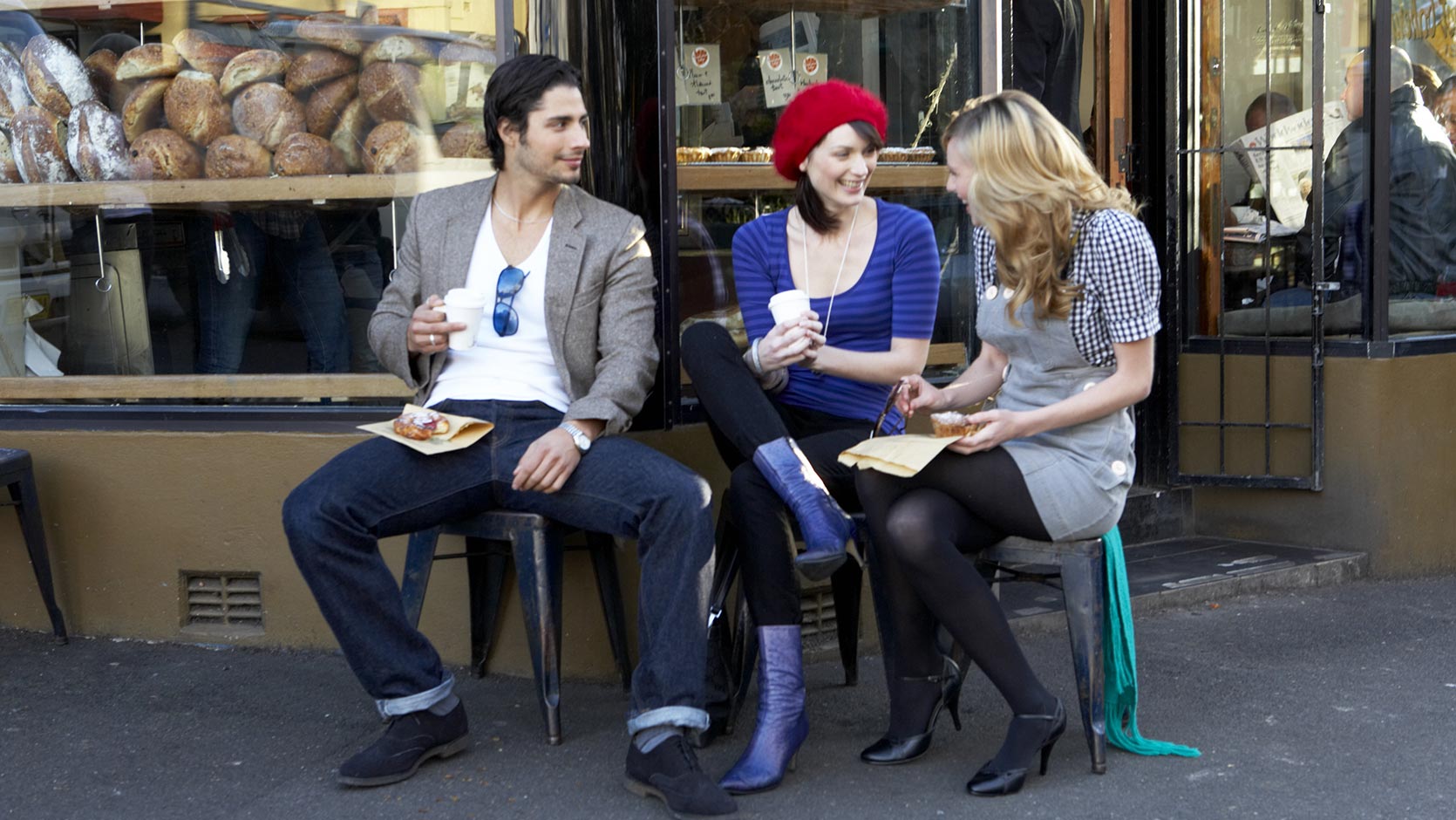 Fall in love with Sydney's café culture
Sydneysiders love brunch and, with so many great choices of style and location, you will too! Check out the great value, all-day traditional breakfast menus in Bondi and Newtown, enjoy mouthwatering yum-cha in Chinatown, or discover bakeries with a gastronomic twist in Surry Hills, Balmain and Paddington.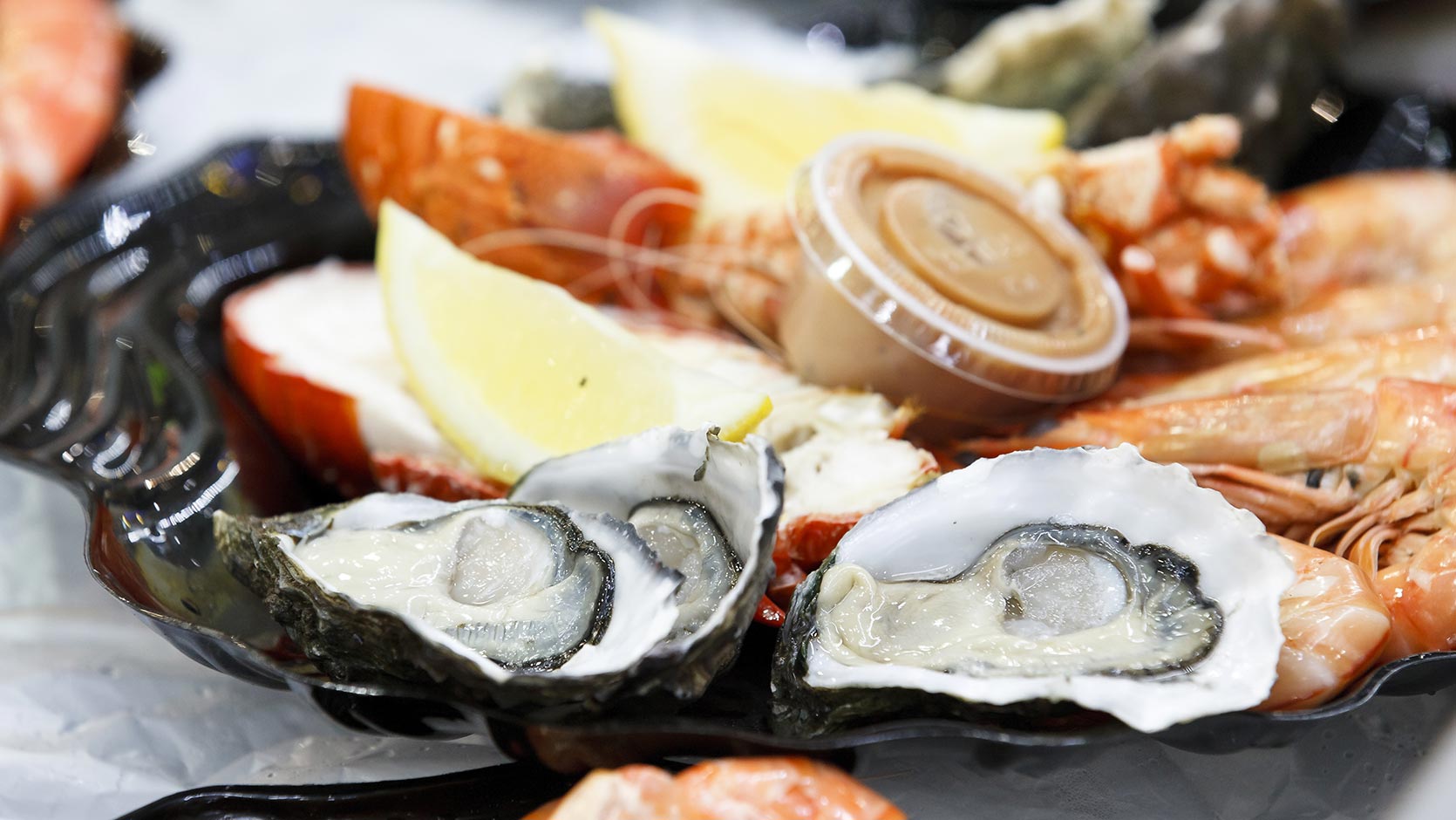 Taste fresh and yummy seafood at Sydney Fish Market
Teetering out over Blackwattle Bay on the city's western fringe, this boisterous market is a must see for any seafood lover. The range of produce is amazing. Lobsters, fresh tuna, the famous Sydney rock oysters, crayfish and Atlantic salmon are just some of the varieties arrayed in glistening ranks, together with a handful of sushi bars, cafes and seafood restaurants, staffed by a cast of colourful characters from the local fishing industry.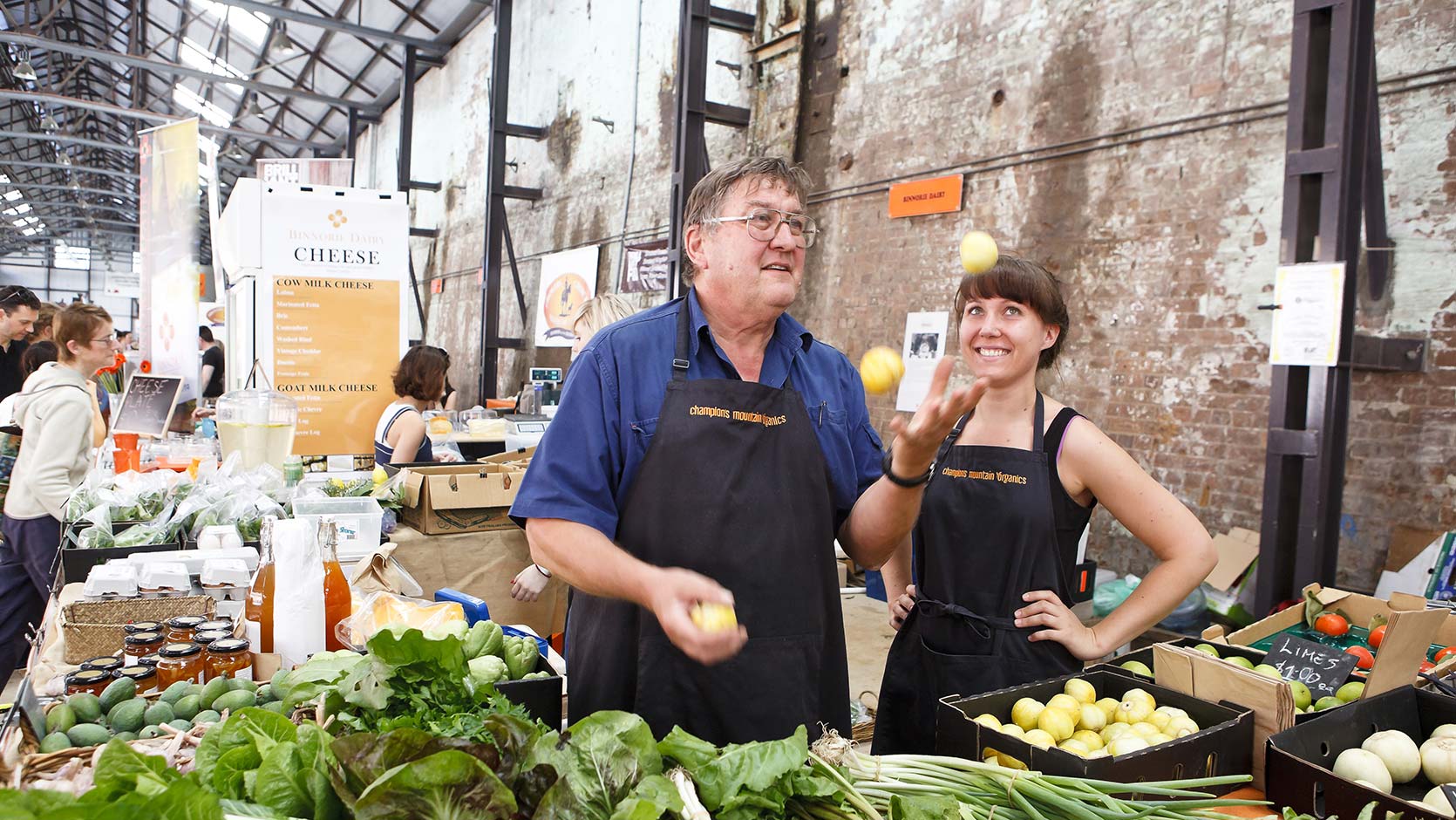 Fresh Produce at Farmers' Markets
Sydney's outdoor markets are another great place to check out! Enjoy a wide range of food and fresh local produce at Carriageworks Farmers Market, an award-winning authentic Farmers' Market, held every Saturday. Another fabulous market is The Rocks Foodies Market, open every Friday, presenting a smorgasbord of seasonal and artisanal produce.
Discover more in New South Wales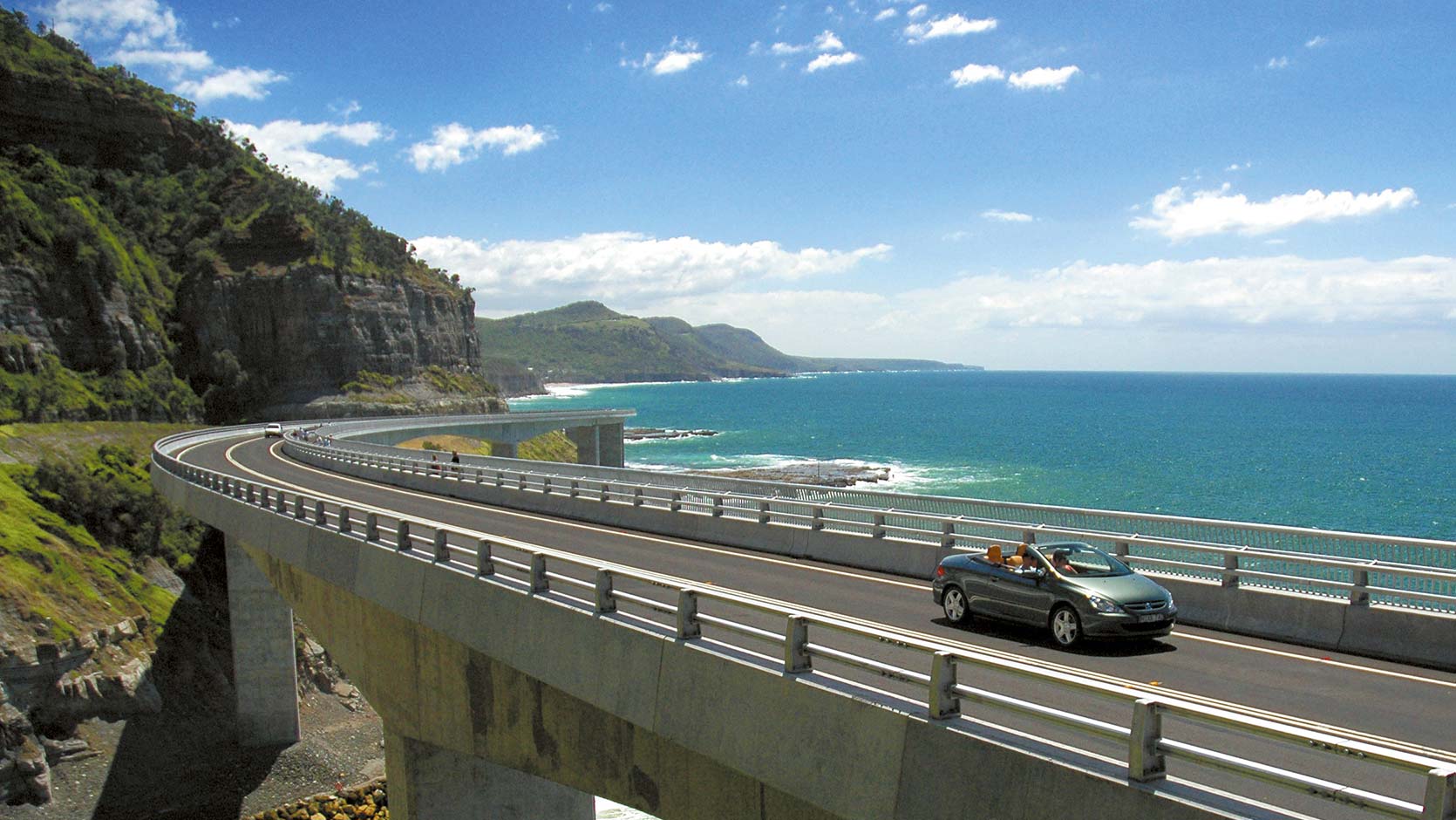 Grand Pacific Drive: Coastal Lifestyle & Adventure
The spectacular Grand Pacific Drive is a stunning route that meanders through coastal rainforest, seaside towns and uncrowded beaches, with the Sea Cliff Bridge being the main highlight. Be adventurous and try hang gliding, or experience the thrill of skydiving from up to 15,000ft with amazing views over Wollongong. At Jervis Bay, join a Dolphin Watch Cruise to see wild dolphins at play.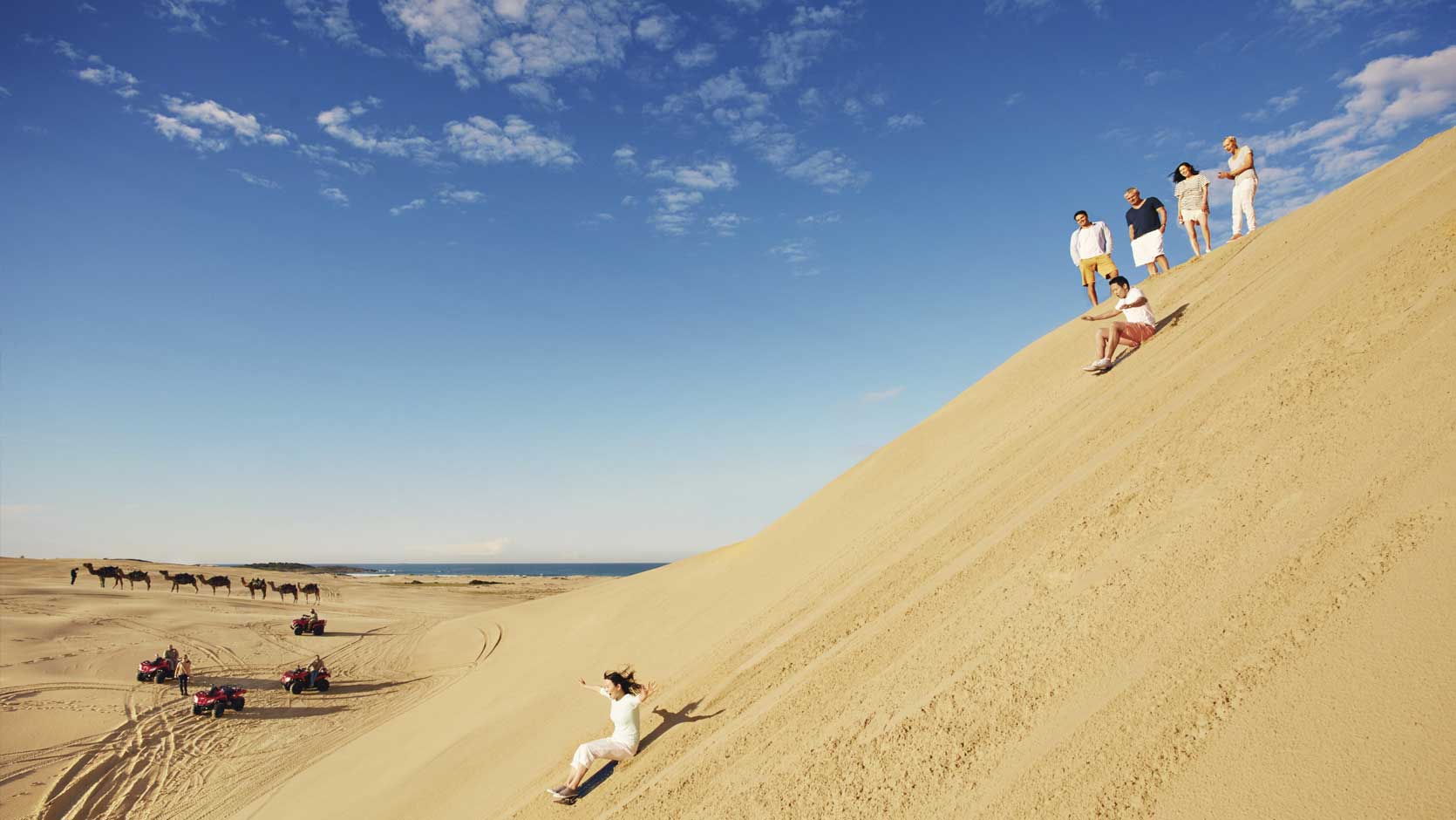 Port Stephens: Dolphins, Whales & Sand Dunes
Port Stephens, often referred to as the "Dolphin Capital of Australia", is home to around 150 bottlenose dolphins. Take a dolphin watch cruise to see these playful animals up close, or go whale watching from May to November. It is also home to the largest coastal moving sand dunes in the Southern Hemisphere where you can go quad biking, horse or camel riding and sand dune tobogganing.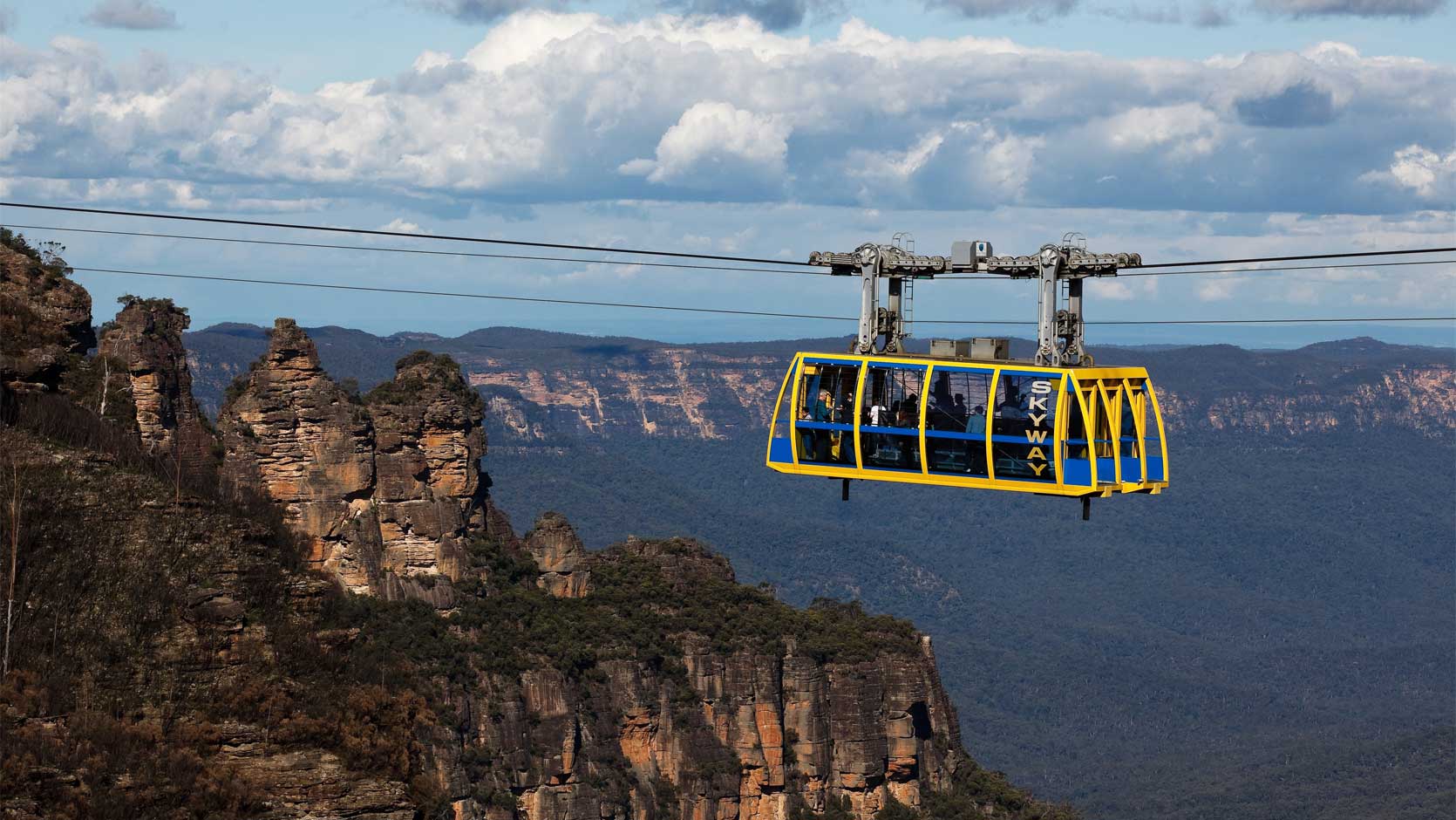 The Blue Mountains: Nature and Wildlife
A trip to Sydney would not be complete without a visit to the Blue Mountains, part of the spectacular UNESCO World Heritage-listed area. Just a 90-minutes' drive away, enjoy fresh eucalyptus-scented mountain air and a range of outdoor activities including easy bushwalks, wildlife-spotting and exploring the world's oldest limestone caves. Be sure to visit Scenic World to ride the world's steepest Railway into the valley, or take Australia's highest Skyway strung across cliff tops.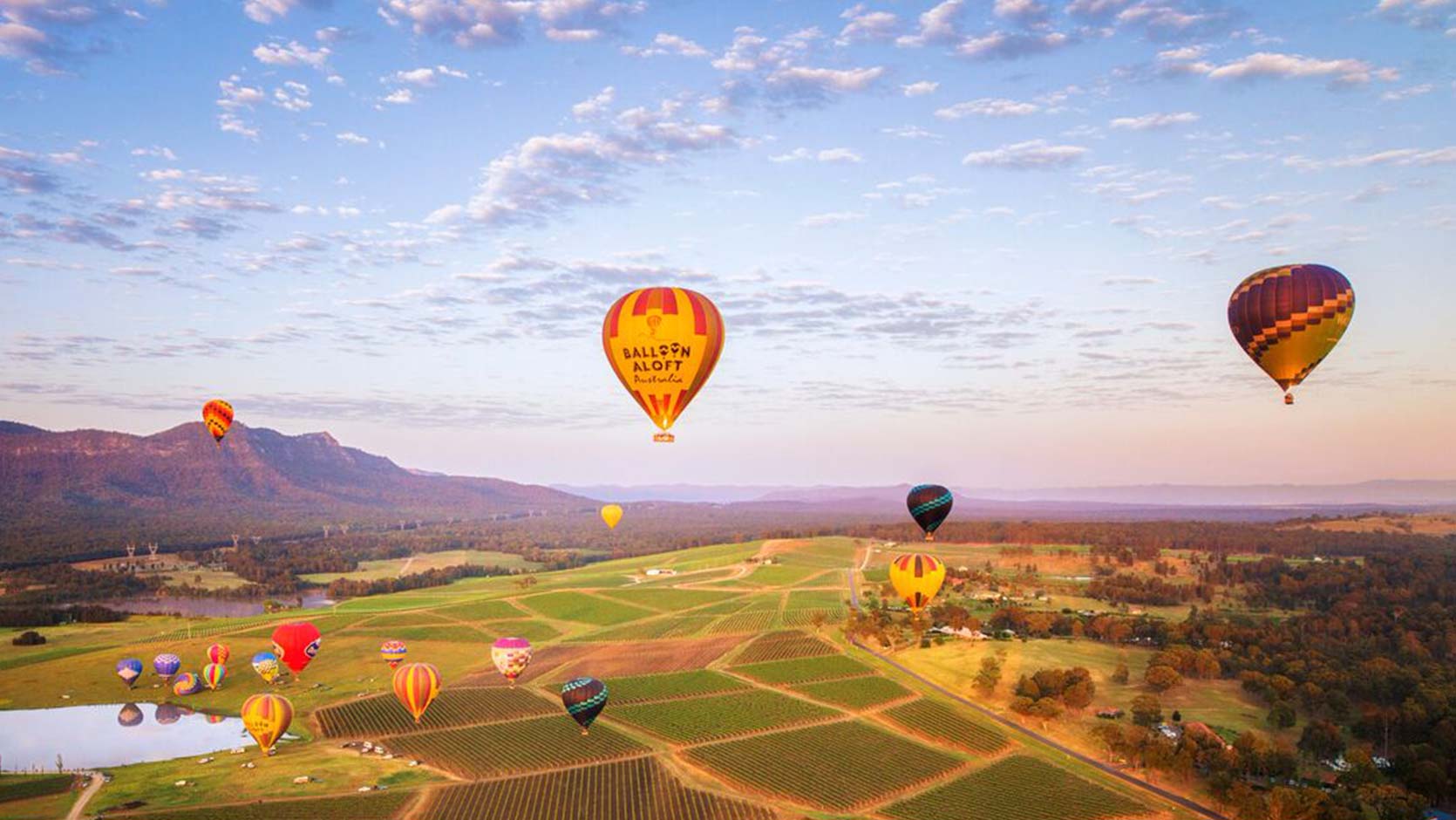 Hunter Valley: Hot Air Ballooning
The Hunter Valley is Australia's oldest wine growing region and there are few more novel and breath-taking ways to see it than from the basket of a hot air balloon. After a memorable morning flight, go on to visit over 150 wineries and cellars, taste cheese, chocolates and the abundance of fresh local produce.
Mark your calendar for a memorable holiday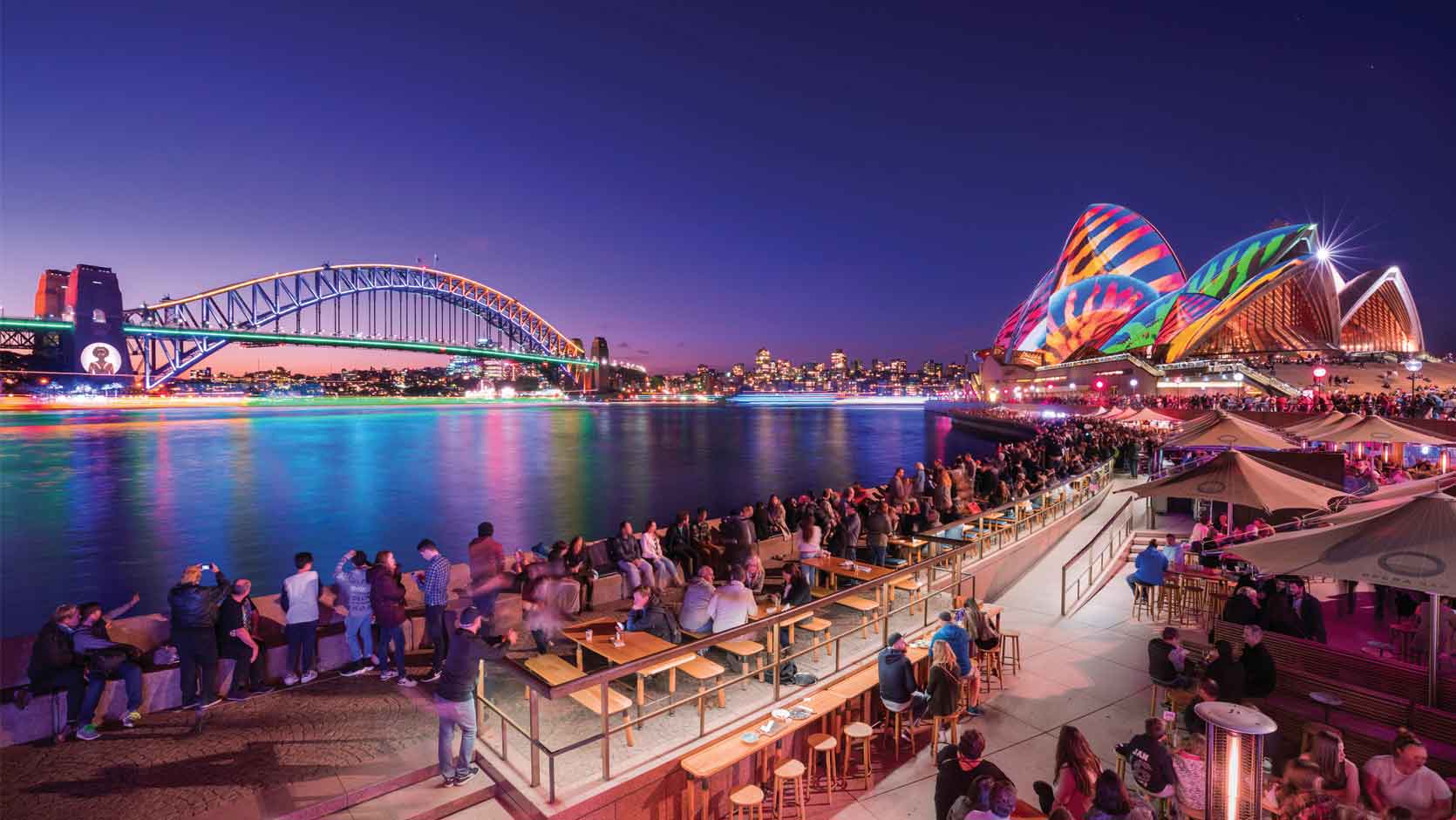 Vivid Sydney, the world's largest festival of light, music and ideas
This 2018, Vivid Sydney celebrates 10 years of creativity from 25 May to 16 June with larger light installations, new precincts and an exciting line up of musical performances and creative workshops. The award-winning event will be nothing short of spectacular as the city transforms into a dazzling outdoor art gallery by night. Explore awe-inspiring lighting exhibits around landmarks such as the Sydney Opera House and Darling Harbour all while enjoying the cool winter weather.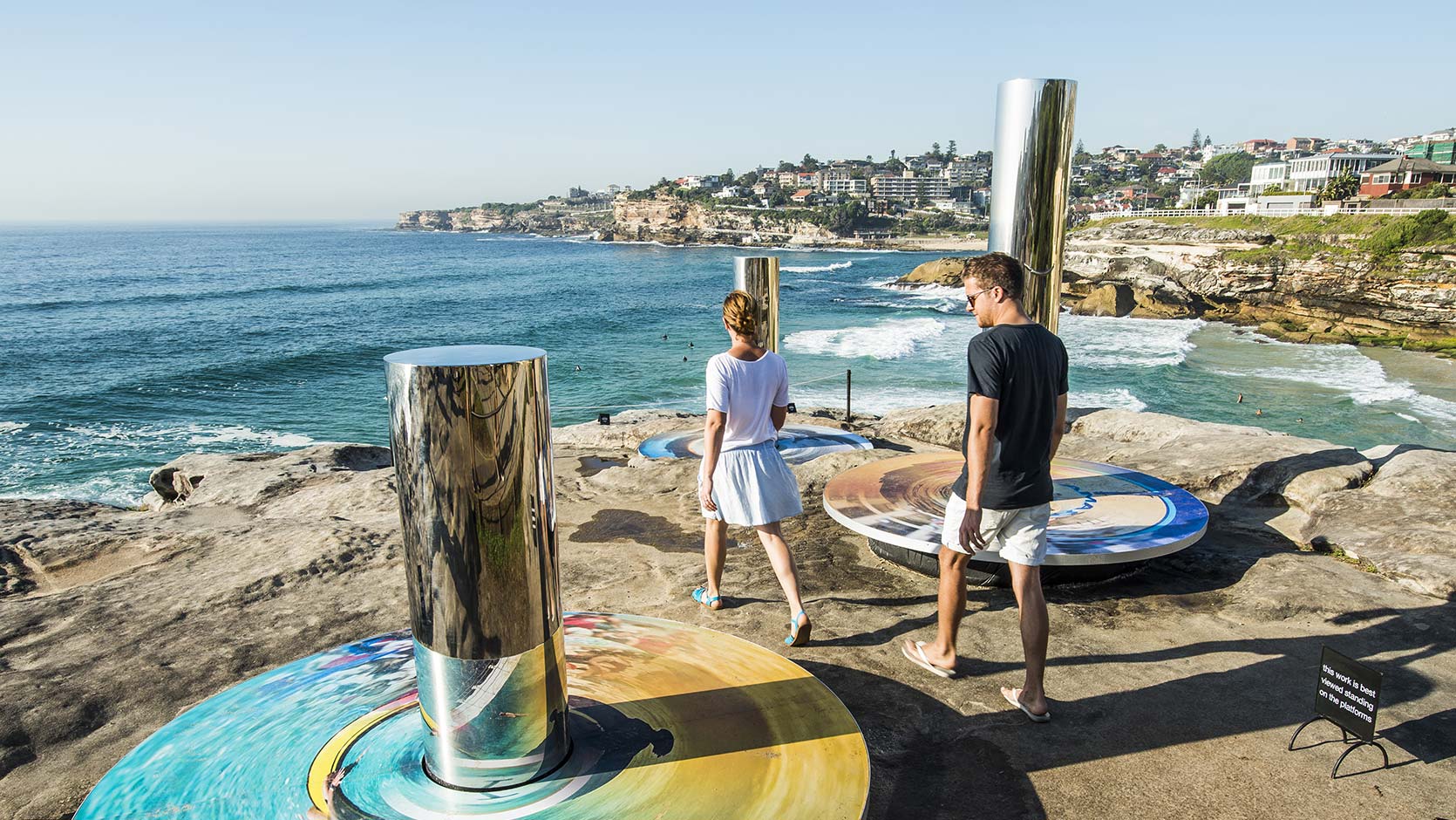 Sculpture by the Sea – Bondi
From 18 October – 4 November 2018, Sculpture by the Sea returns to the Bondi Beach to Tamarama Beach coastal walk. Walk along Sydney's stunning sea cliffs and see the spectacular coastal walk transformed into the world's largest free-to-the-public 2km long outdoor sculpture park featuring over 100 sculptures by artists from Australia and across the world. Definitely an experience not to be missed!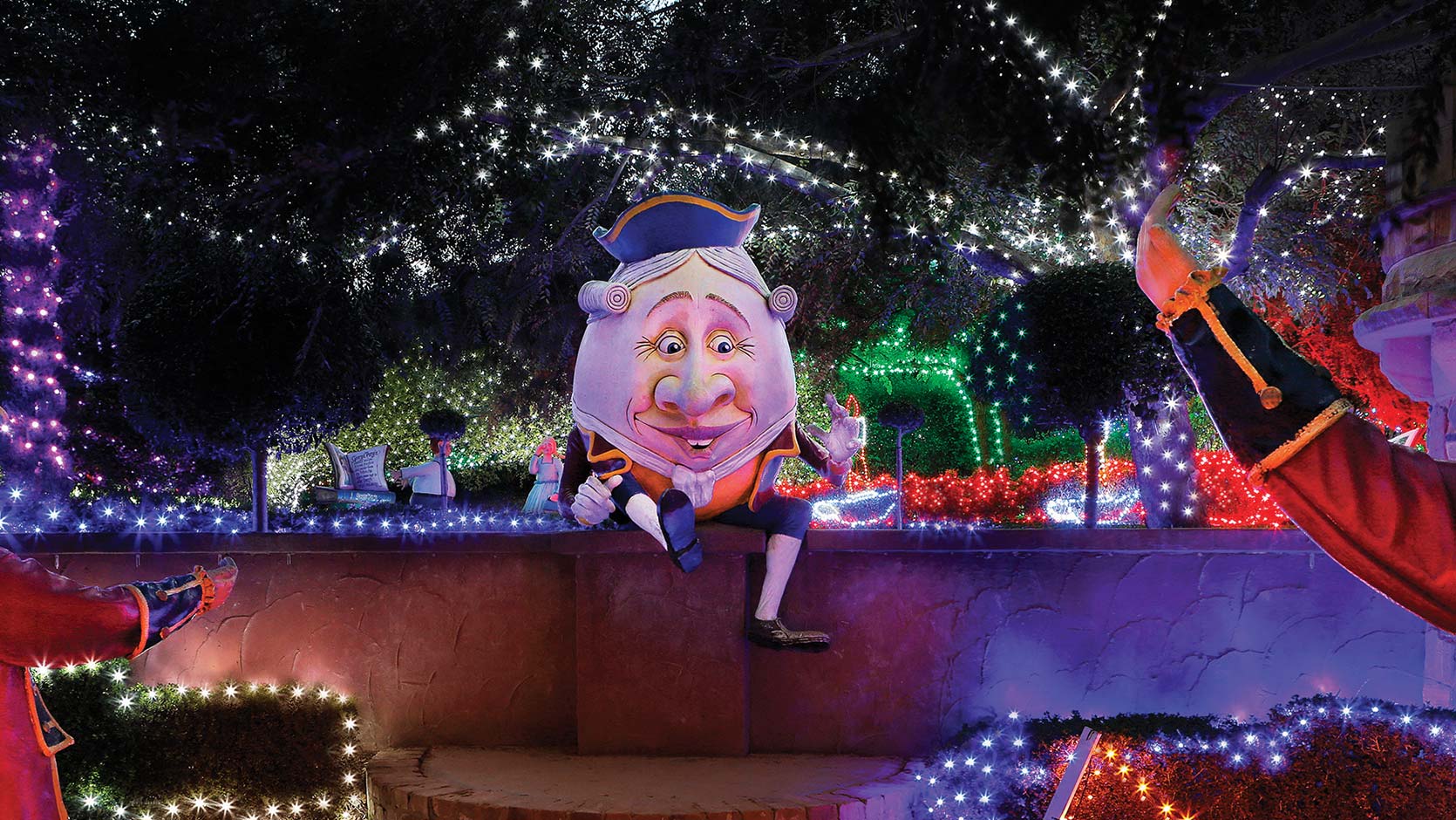 Christmas Lights' Spectacular, Hunter Valley Gardens
Have a magical Christmas celebration this year in the Hunter Valley Gardens with Christmas Lights' Spectacular. Happening from early November 2018 to late January 2019, enjoy amazing light and sound displays, live entertainment and a special appearance from Santa all the way till Christmas. Kids will be absolutely spellbound by this magical event. What better way to spend this festive period with loved ones?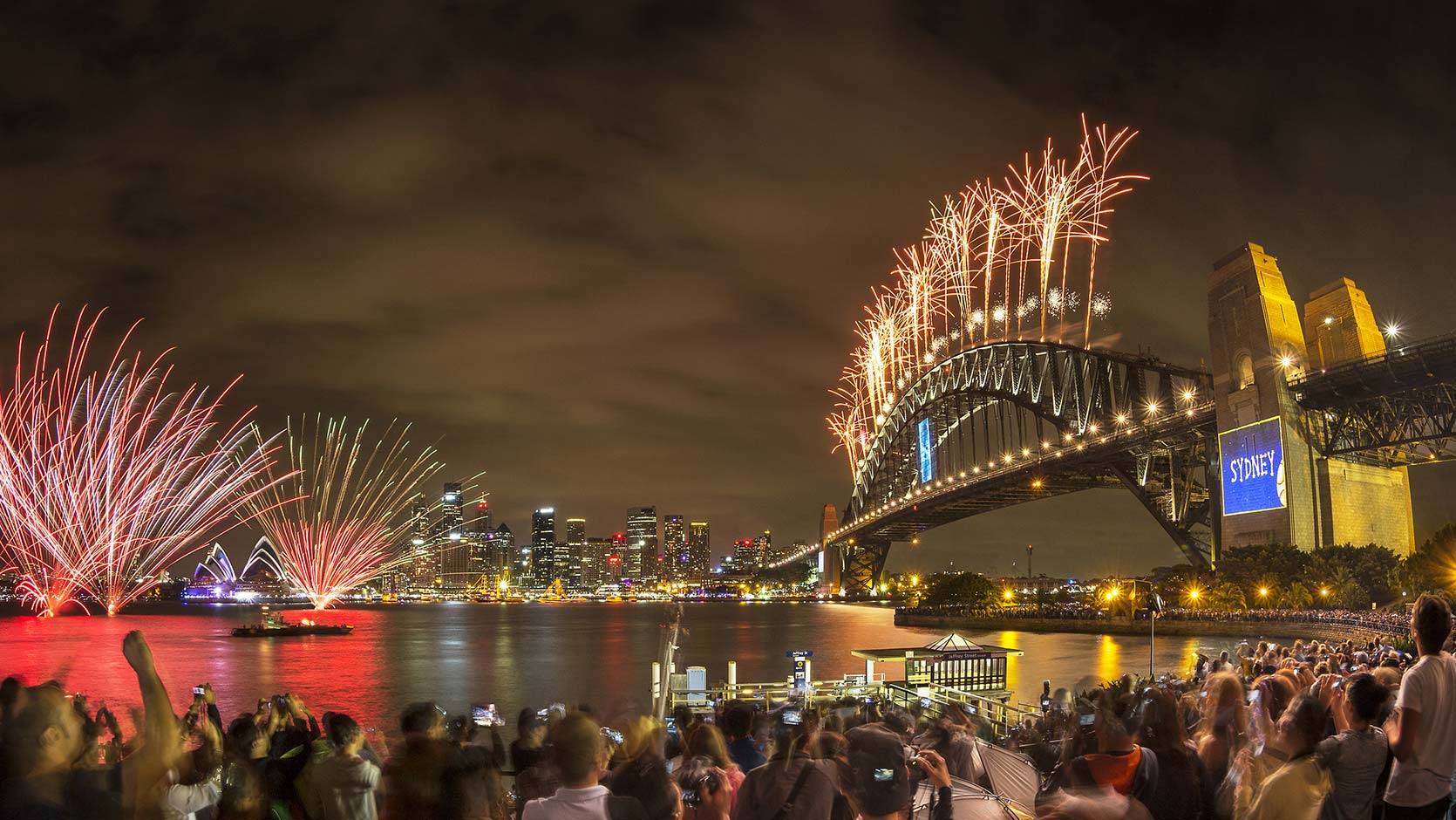 New Year's Eve
The world-famous Sydney New Year's Eve fireworks are an unforgettable experience. Whether you're meeting friends and family in a public viewing area, attending a New Year's Eve event, or aboard a boat, Sydney will treat you to a magical night.