Browser outdated: Flight search is not supported in IE version 10 or lesser. Please visit malaysiaairlines.com with supported browser.

Browser update: Please use Microsoft edge for better experience.
Flight search is not supported in IE version 10 or lesser. Please visit malaysiaairlines.com with supported browser.
Please use Microsoft edge for better experience.
Perth is Yours to Explore
With weather as welcoming as its friendly locals, Australia's sunniest capital city of Perth offers adventures for everyone. Framed by the Swan River and literally nestled in nature, cosmopolitan Perth boasts 19 pristine beaches, Indian Ocean sunsets and one of the world's largest inner-city parks.
Perth offers a range of effortless day trips, all within an hour of the city. Explore Perth's quirky port city of Fremantle or visit the Swan Valley, Australia's second oldest wine region. Swim with playful wild dolphins in Rockingham or cruise to Rottnest Island to meet plenty of quokkas, the world's happiest animal.
Add a thriving metropolis of curated cultural experiences, luxury hotels, shopping precincts, rooftop bars and waterfront dining at Elizabeth Quay on the beautiful Swan River, and it's easy to see why Perth is such a relaxed and naturally adventurous capital city.
Matagarup Zip+Climb, Perth
Perth's Matagarup Bridge – connecting East Perth to the Optus Stadium precinct – is the centrepiece for an iconic new adventure tourism attraction: the Matagarup Bridge Zip+Climb, which opened in January 2021. Guests can climb the 314 steps to reach the bridge's 72-metre-high Sky View platform – offering stunning 360-degree views over the city, Swan River and Optus Stadium. From mid-2021, adventure seekers will be able to zipline from the launch platform of the bridge, 400 metres across the Swan River to a landing platform in Burswood Park.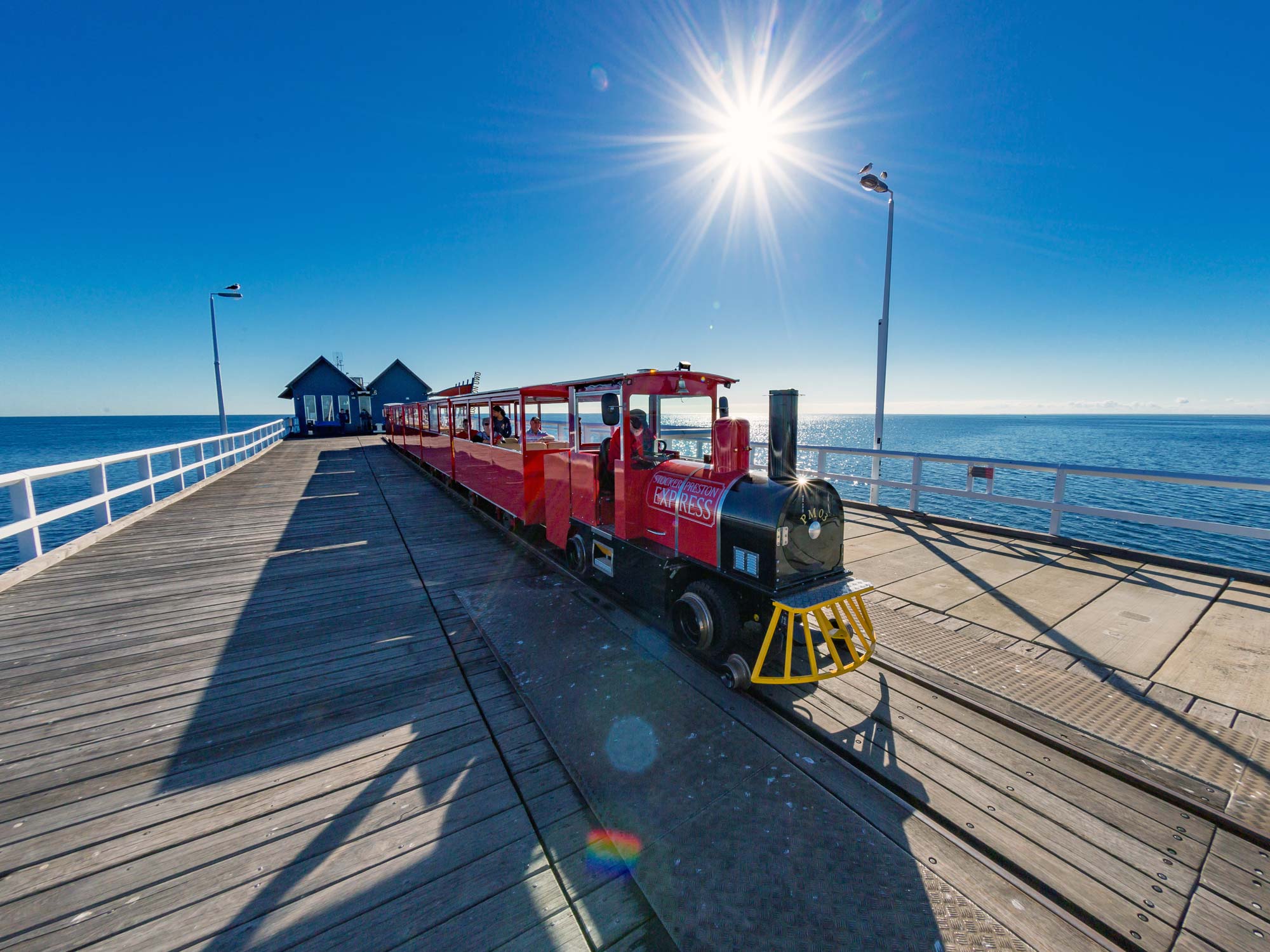 Busselton Jetty, Margaret River
One of the most popular tourist attractions in Western Australia, Busselton Jetty is a must see for any visitor to the Margaret River region. It is the longest wooden-piled jetty in the Southern Hemisphere. Board the train and travel 1.7km to the end of jetty to visit Underwater Observatory to discover an awe-inspiring forest of corals and marine species.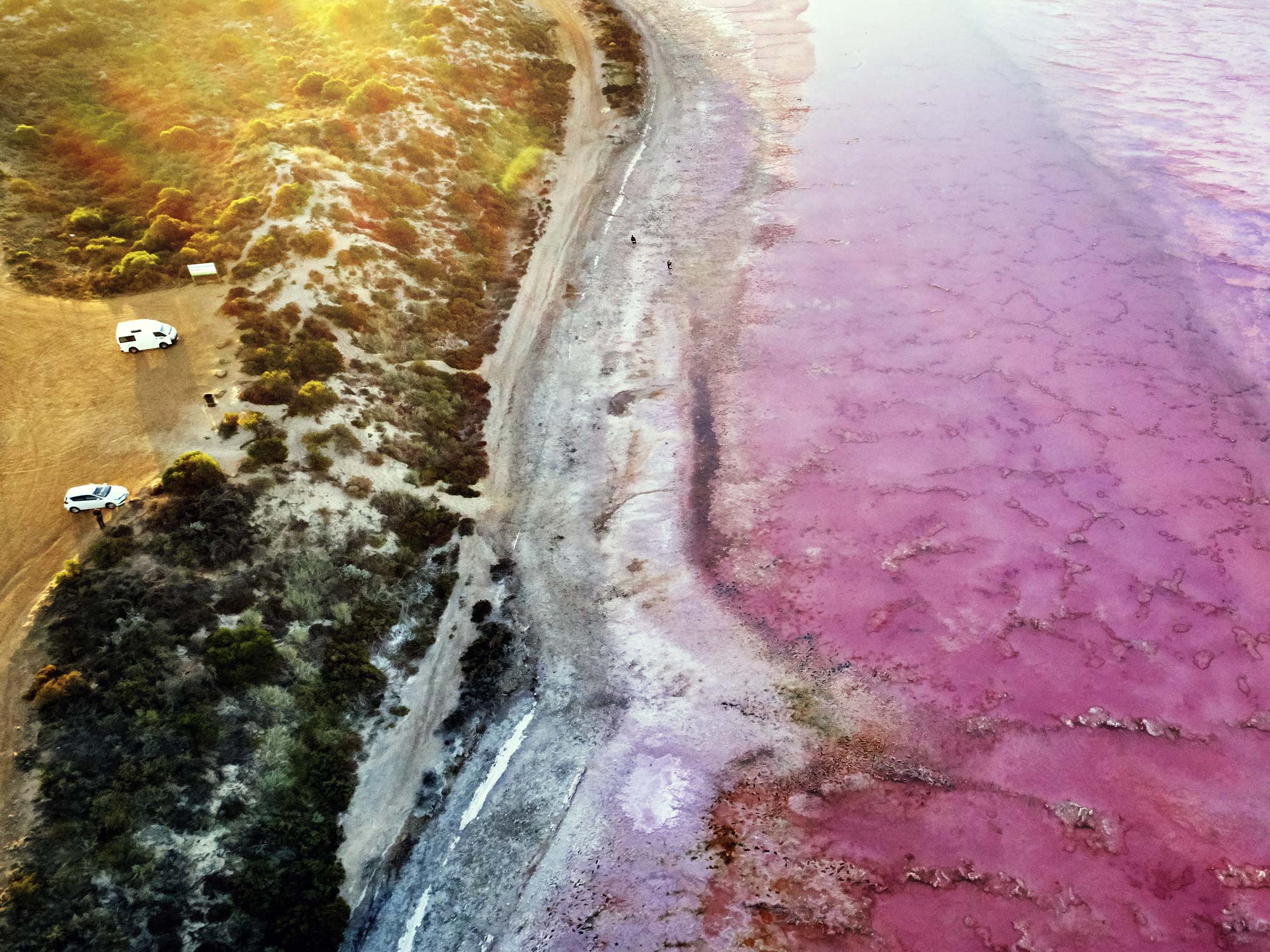 Hutt Lagoon, Australia's Coral Coast
Pink Lake - This dreamlike lake draws visitors with its vivid water – sometimes bright bubblegum pink, lilac and even red. The waters of Hutt Lagoon are an extraordinary sight on the drive between Port Gregory and Kalbarri. The best time to visit is on a clear day, around mid-morning or sunset and there are a number of places to stop and view the pink lake along Port Gregory Road.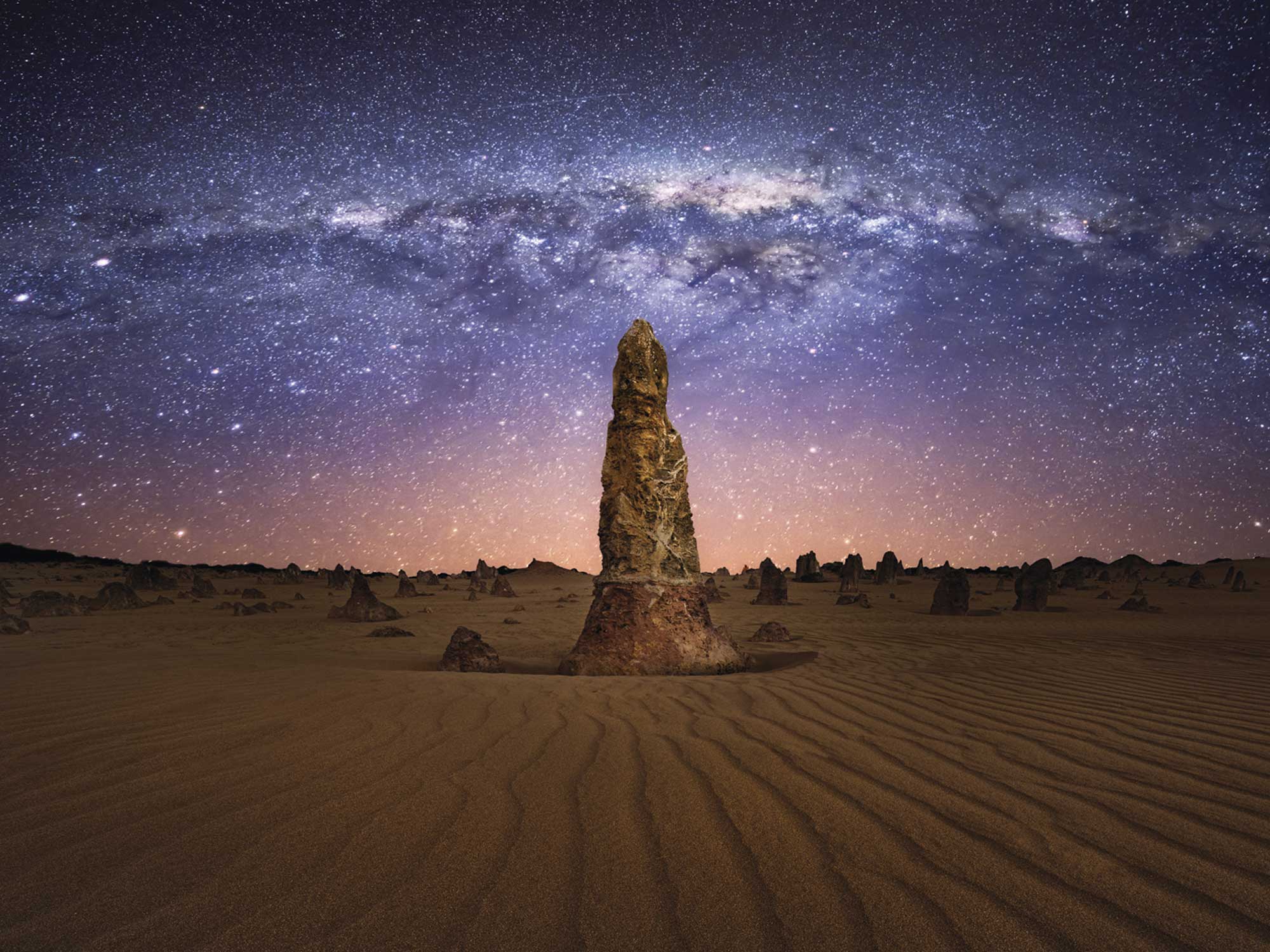 Explore the Outback. Step into another world in The Pinnacles Desert
The stunning limestone formations known as the Pinnacles are near Cervantes on the Turquoise Coast, 250 kilometres (155 miles) north of Perth. Cervantes is the gateway to Nambung National Park, which contains the Pinnacles Loop – a four kilometre (2.5 mile) road that can be driven or walked in about an hour. The Pinnacles Desert contains thousands of striking limestone pillars set against shifting golden sands. Visit at dawn or dusk to see the shadows cast by the unusual formations. You might also see wild emus stalking among the spires. The park, with its otherworldly landscape, can be visited all year round, but there's a bonus in spring, when the wildflowers and wattles are in bloom.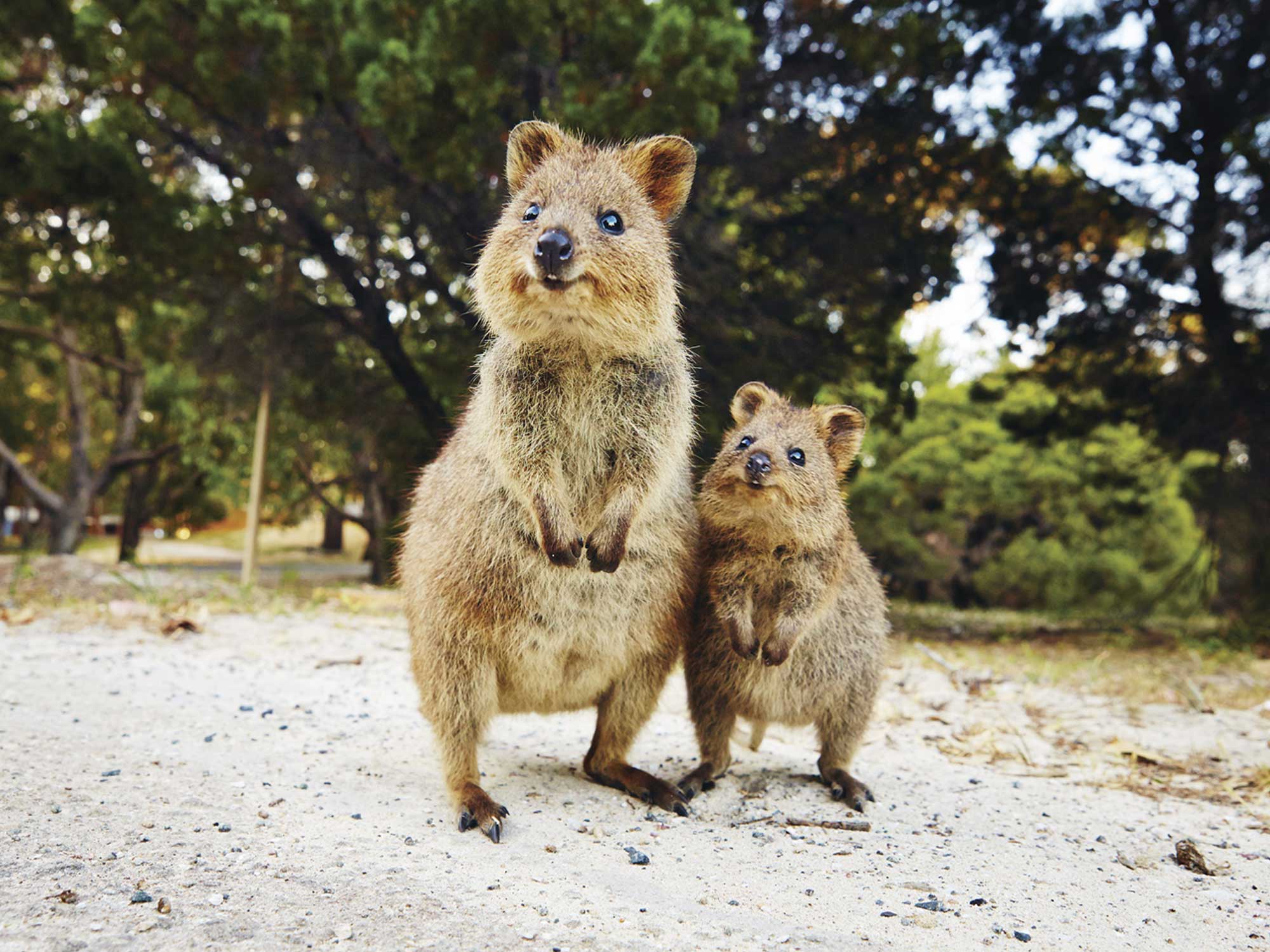 Take selfies with the locals
Quokkas - some of Australia's cutest marsupials - are world-famous for being the happiest animals on Earth, best known for their smiling appearance and willingness to always be camera-ready for a #quokkaselfie. Quokkas are native to Rottnest Island and can be seen all year-round. They are most active in the evening and night but will always be spotted during the day. Rottnest Island is car-free, so after you've snapped your selfie, explore the island's secluded beaches, bays and grassy hills by bus, bike or segway. To get to this iconic island, take a short ferry ride from Perth, Fremantle or Hillarys.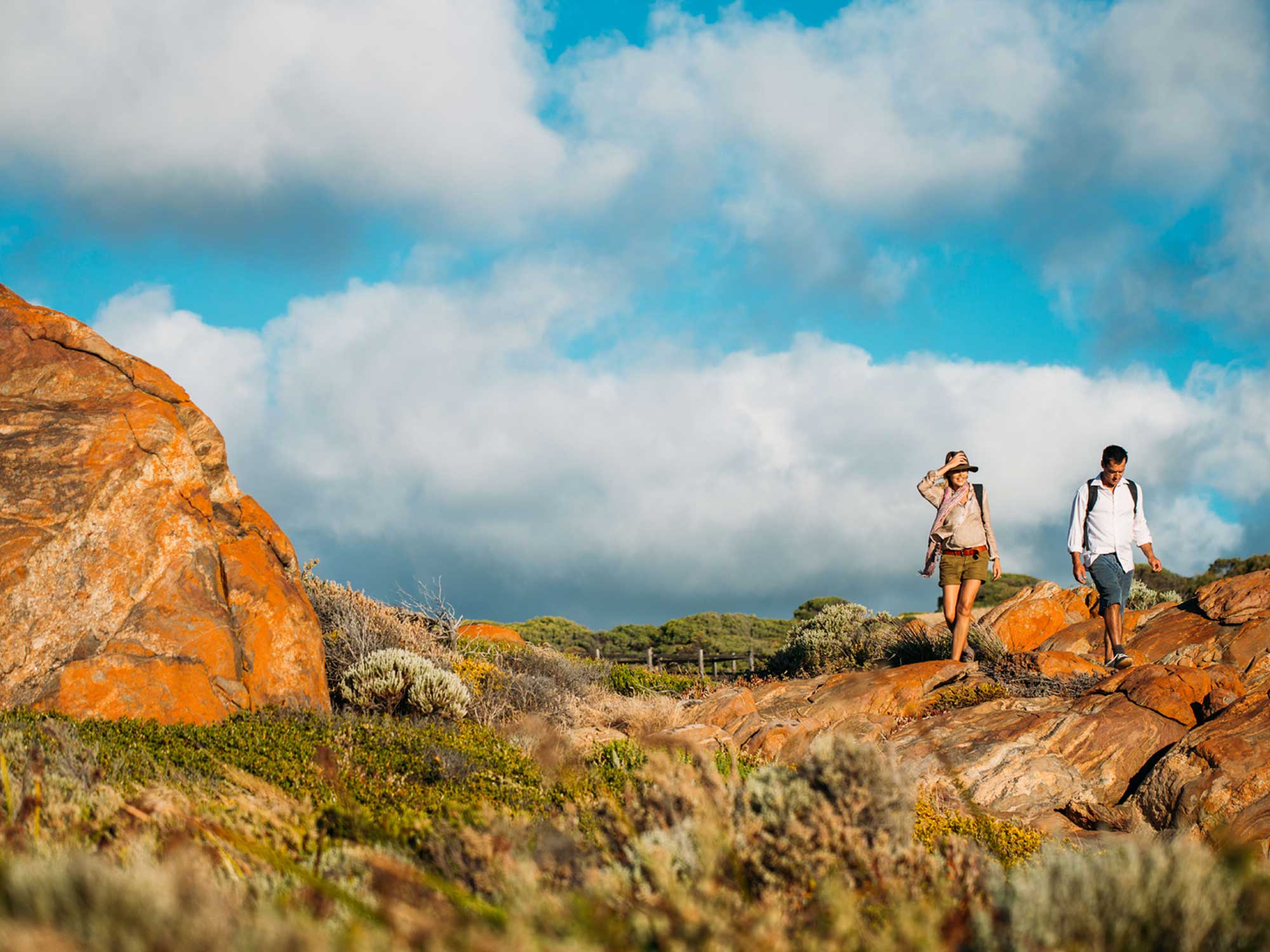 Make your own tracks in the Margaret River region
Western Australia's Margaret River region is all about the good life - quality wine, long lunches and plenty of adventure. In just a few short days, visitors to Margaret River can explore markets, taste world class wines, and indulge in a range of activities suitable for all ages and interests. First, get out onto the water as you canoe down the still waters of Margaret River, or take your aquatic adventure up a notch by learning to surf or stand up paddle board at one of the nearby beaches. If you'd rather stay on dry land, get your heart racing with a guided quad bike tour through towering Karri trees in the Boranup Forest. When you've had enough adventure, indulge in a lazy long lunch amongst the vines in some of Australia's most renown wineries. From May to August, don't forget to watch out for humpback whales as they migrate along the coast towards the breeding grounds surrounding Broome.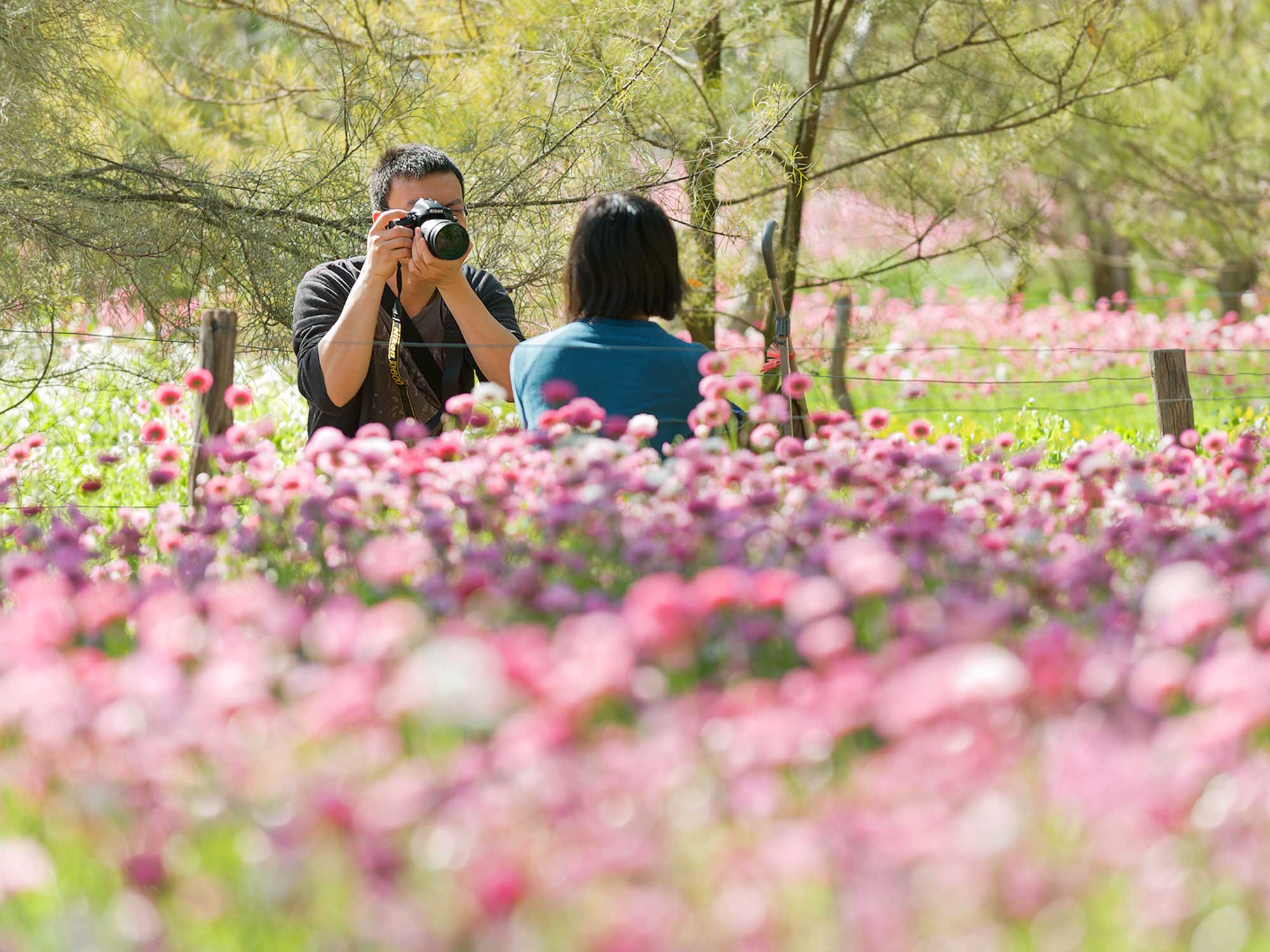 Strike a pose with Australia's colourful carpet of wildflowers
If the image of Australia you have in your mind is white sand and rolling waves, prepare to be surprised. From June through November, Western Australia is an explosion of spectacular colour and fragrance as 12,000 wildflower species bloom across 2.5 million square kilometres (965,000 square miles) of terrain. It's the largest collection of wildflower species in the world and nearly 60 per cent of them are found nowhere else on Earth. Take a guided stroll through Kings Park in Perth, or head out of the city on an adventure to see to see this colourful side of the country.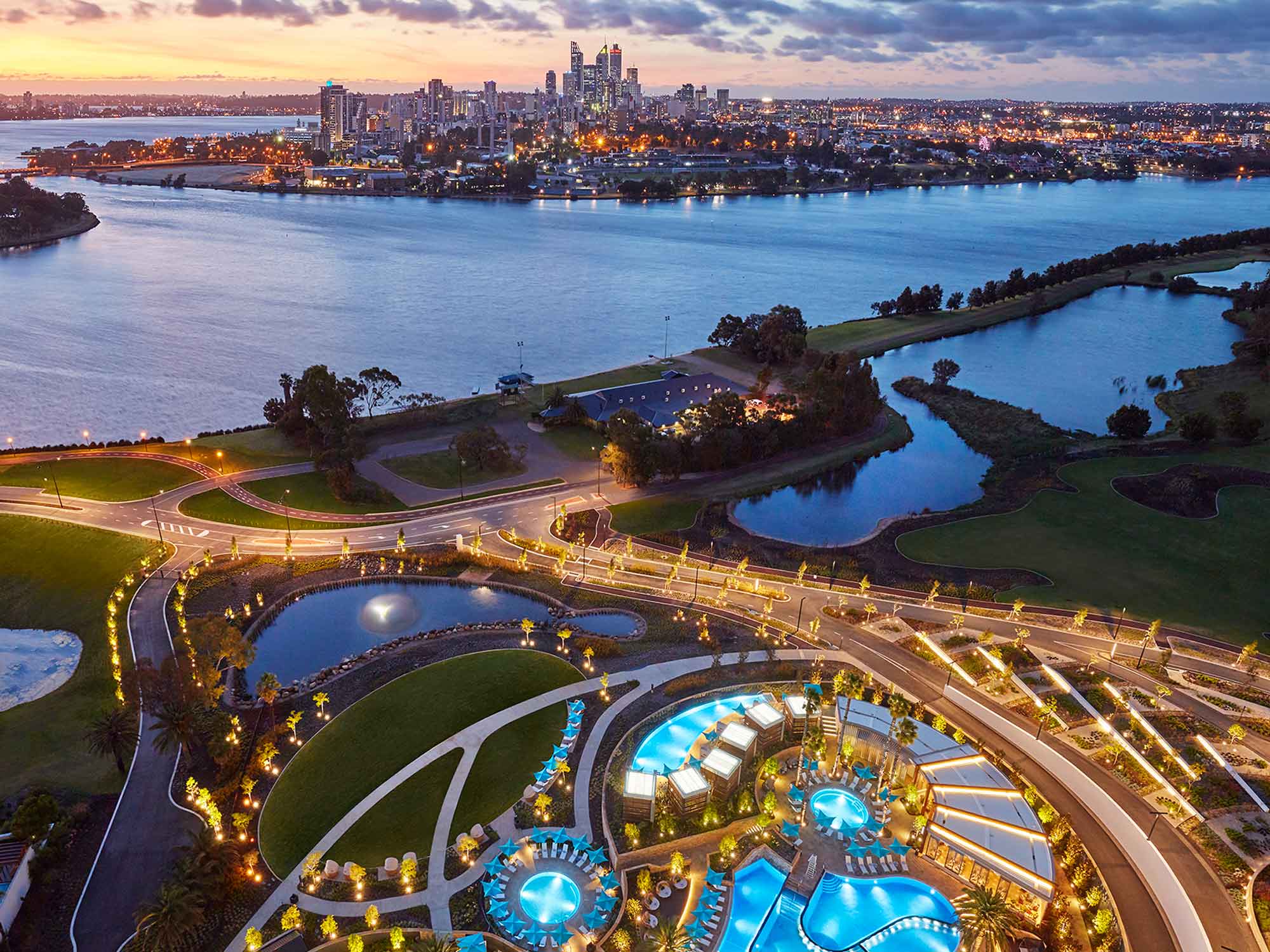 Gateway to the City of Perth
Burswood Park is a 56-hectare sprawling parkland located on the banks of the Swan River on the popular Burswood Peninsula. Situated in the inner south-eastern suburb of Burswood within the Town of Victoria Park, the park boasts city views and is walking distance to some of Perth's premier destinations – including the Matagarup Bridge, Optus Stadium and Crown Perth. Less than five kilometres from the city and 15 minutes from the airport, Burswood Park is a popular venue for locals and tourists alike, with its sweeping landscaped parklands, local fauna, manicured gardens and pathways. The park is fully accessible, with ample parking and public transport options and an array of attractions for people of all ages and abilities to enjoy.
Find out more on Western Australia Things To Do and Virtual Tours here: