STOP IMAGINING, START DISCOVERING.
You've done your research. The next best thing to do is to experience the magic of Australia yourself with Malaysia Airlines, flying you from Malaysia to Sydney, Melbourne, Perth and Adelaide. For a taste of Australia's wonderful wildlife, laidback coastal lifestyle, delicious food and wine and awe inspiring journeys watch the short clip below.
Sale Period: Now until 25 Mar 2018
Travel Period: Now until 31 May 2018
Fly to Perth from

Economy Class
All in return fare from MYR

Kuala Lumpur

899

Fly to Perth from

Business Class
All in return fare from MYR

Kuala Lumpur

1,799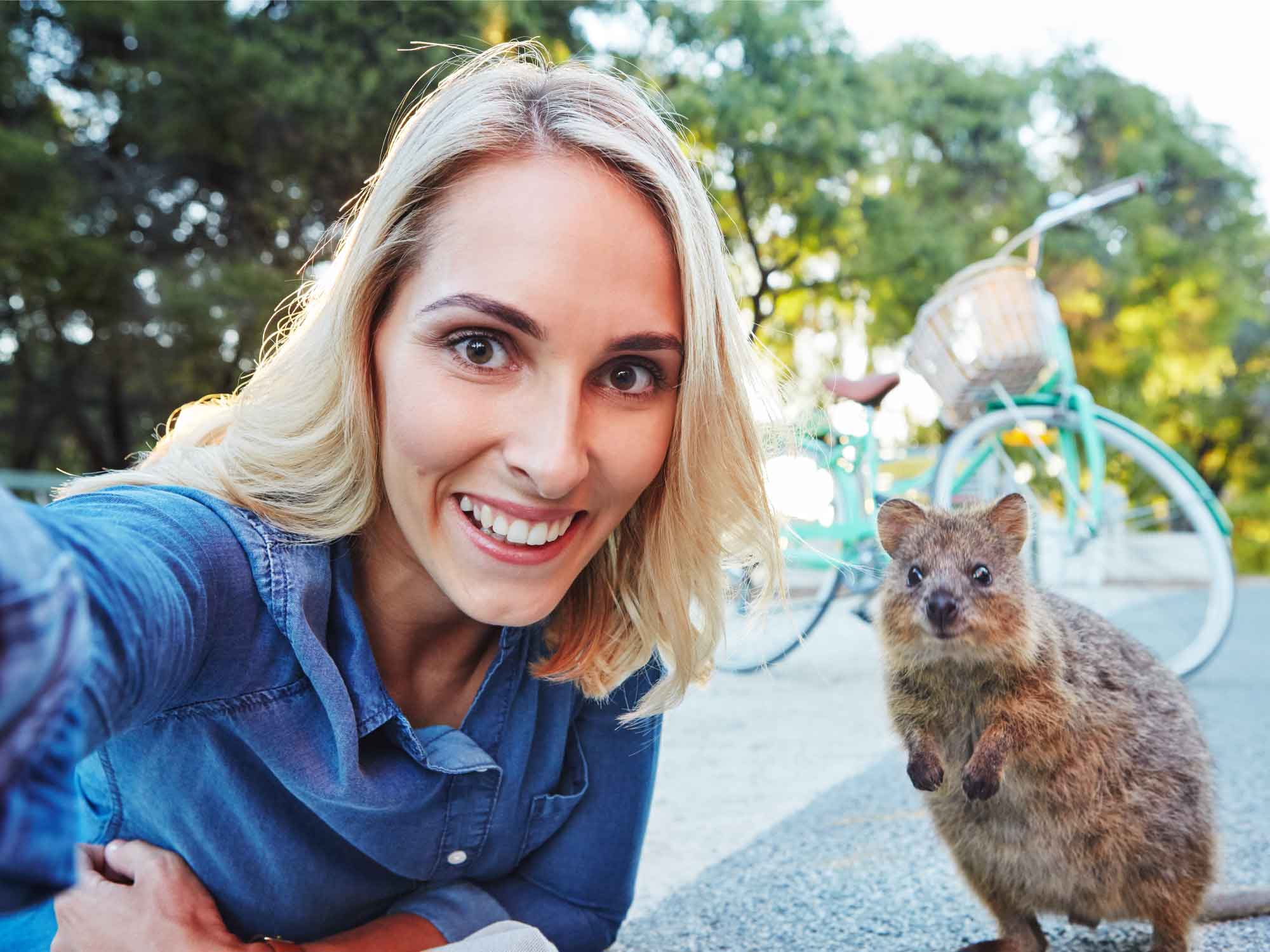 Rottnest Island
Getting to 'Rotto', as the locals affectionately call it, is a breeze. Just 19 kilometres off the coast, ferries depart regularly from Fremantle, Perth's Barrack Street Jetty and Hillarys Marina. On its shores, 63 stunning beaches, 20 beautiful bays and many coral reefs and wrecks invite you to enjoy some of Australia's finest swimming spots, snorkel trails and surf breaks. And on dry land, explore the island by bicycle or join a free guided walking tour and discover its wildlife, you'll meet the cutest mini marsupial, found only in Western Australia, the world famous quokka.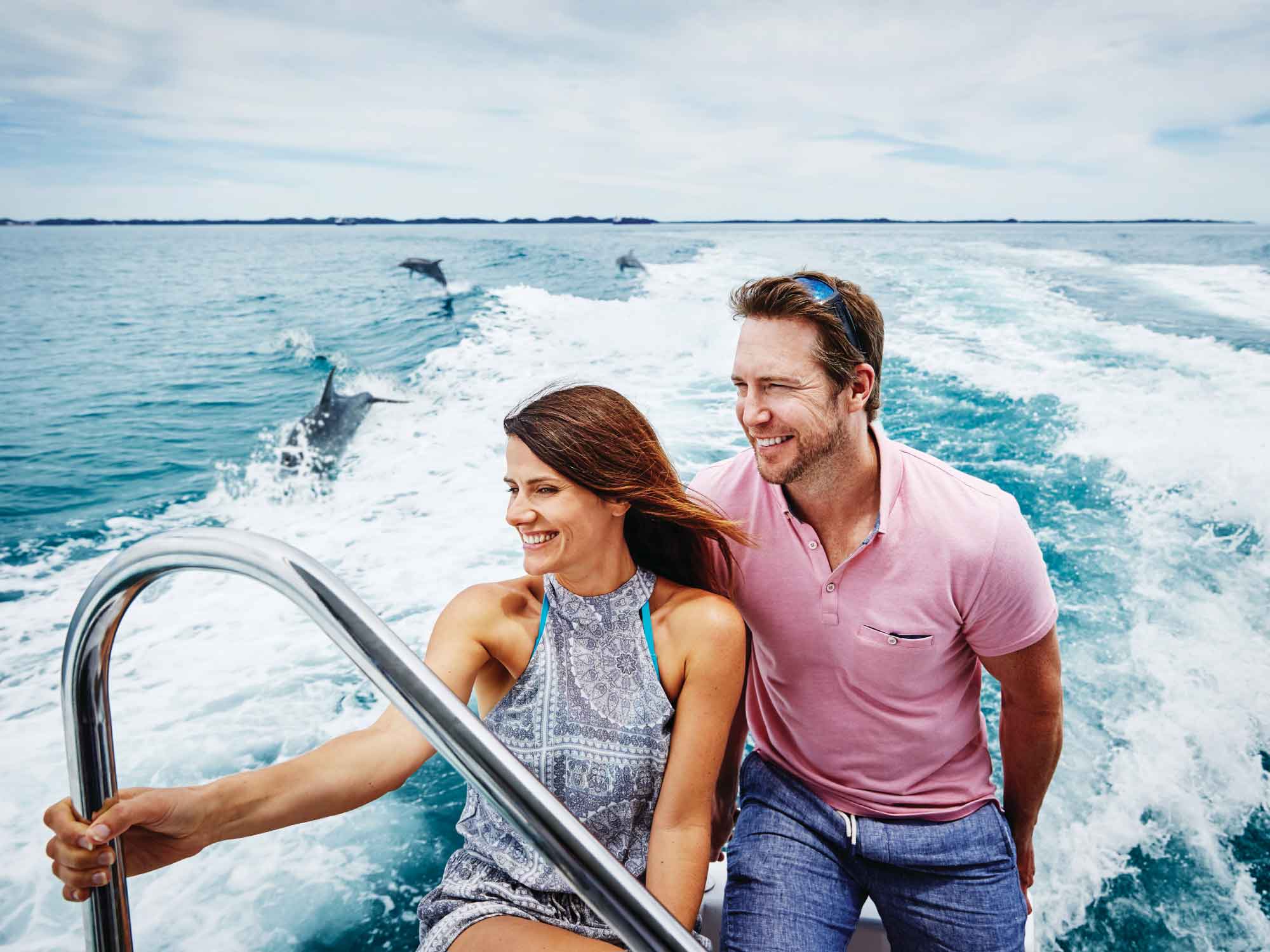 Rockingham
Rockingham's catch-cry is 'where the coast comes alive', and it certainly lives up to this claim. The pristine islands and reefs of the Shoalwater Islands Marine Park offer an incredible array of marine encounters, from penguins and dolphins to dive wrecks and snorkel trails. And beyond, the beautiful beaches and clear blue sea are playgrounds for fishing, surfing and sailing. An easy 40-minute drive or train-and-bus ride south of Perth brings you to the seaside town of Rockingham, where you'll find opportunities for adventure and relaxation in equal measure.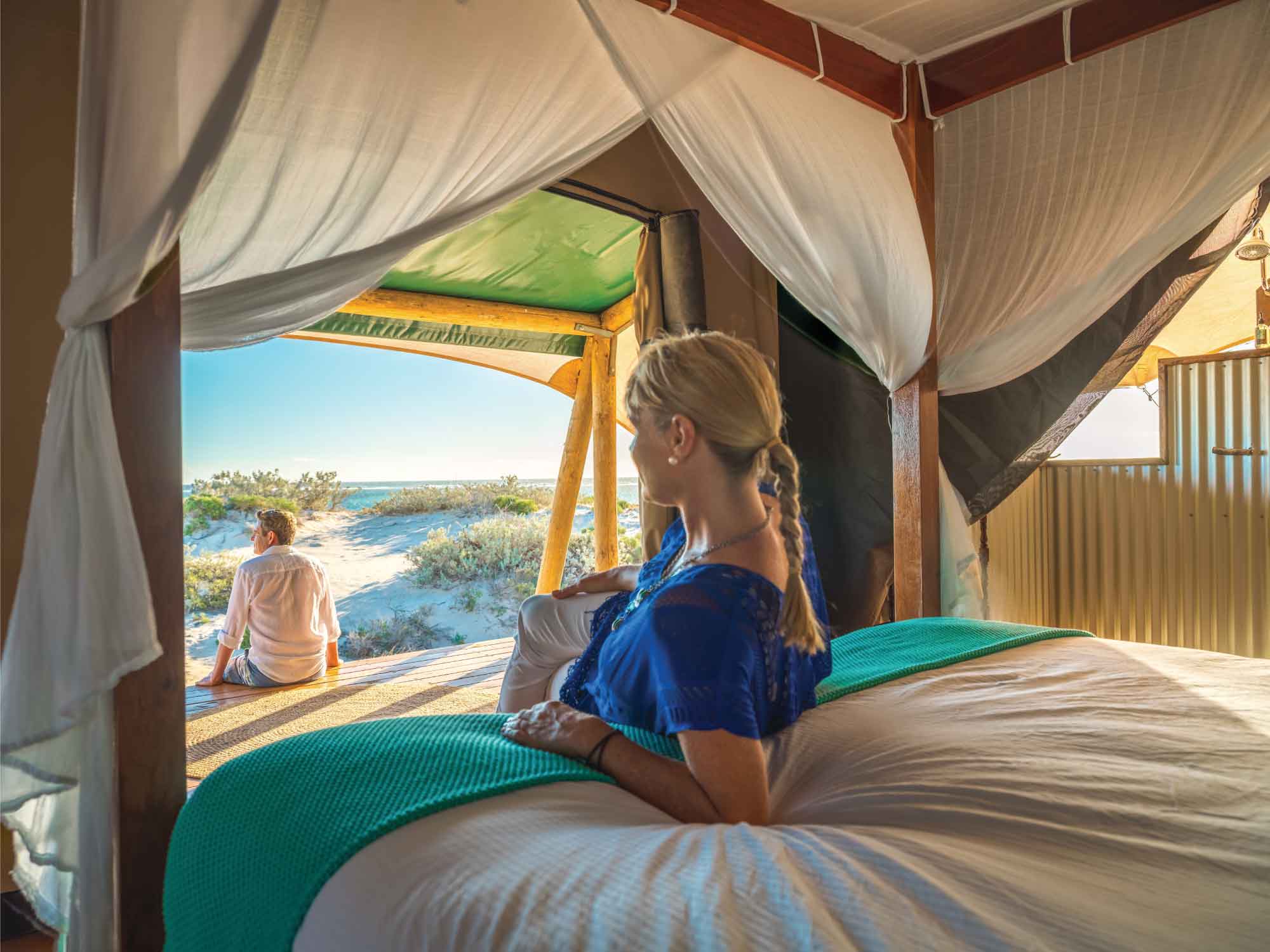 Glamping
Glampsites can be found right around WA, from eco cabins on the Dampier Peninsula's red cliffed tip, to airy safari tents on a working pearl farm out of Broome; from canvas-topped retreats facing the UNESCO listed Ningaloo Reef, to hard floor tents in the heart of ancient Kimberley gorge country. Many of these places also offer traditional campsites, but if you like a little luxury on your country escape, glamping is the go. Along with ensuites, chef cooked meals and guided tours on tap, a compelling lure is the promise of an ecologically friendly stay, where sustainability is delivered ensuring the human footprint is kept to a minimum.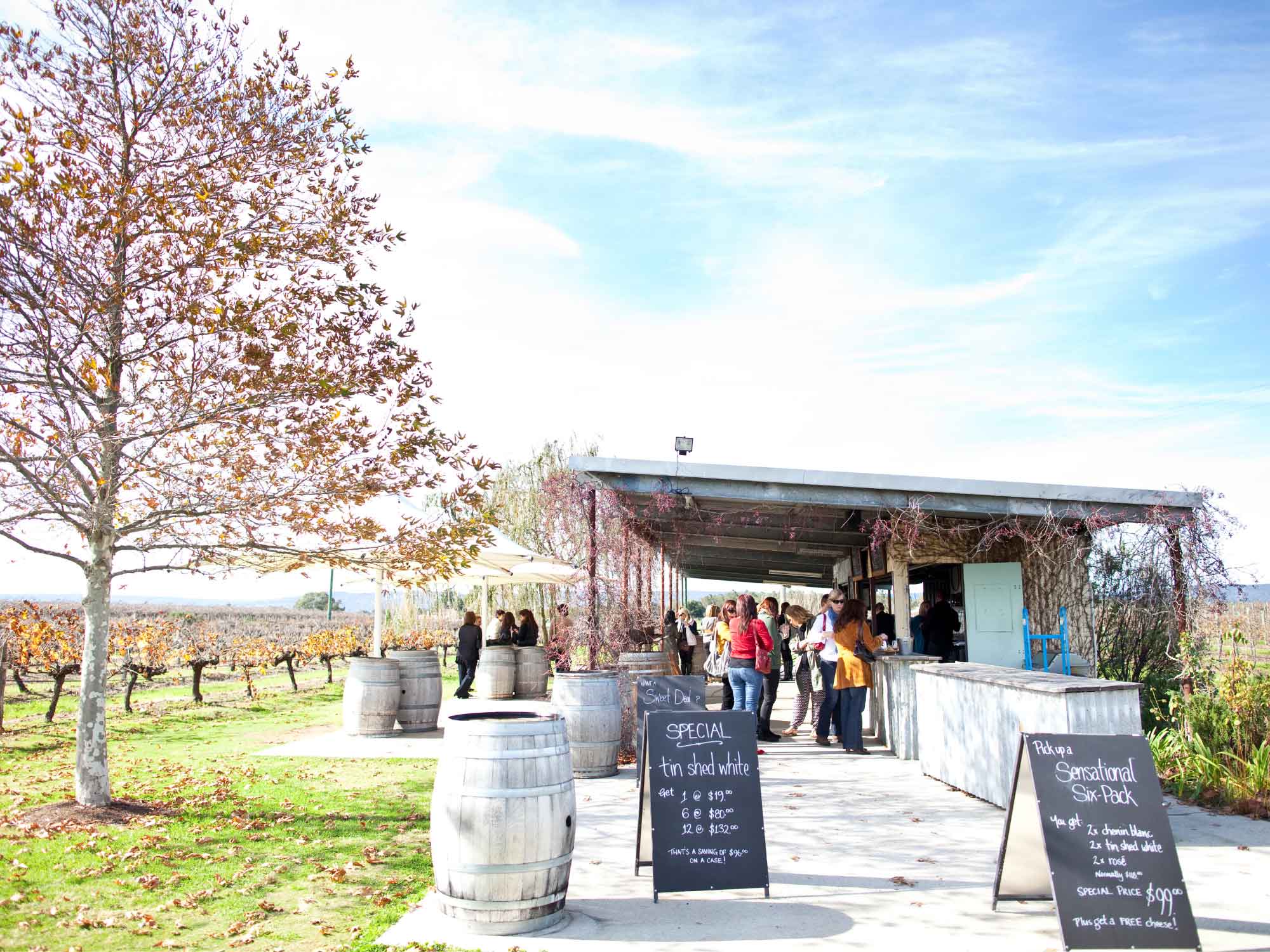 Swan Valley food & wine trail
Indulge the senses with a trip to the Swan Valley and Darling Range. The vineyards of Western Australia's oldest wine region invite you to sample their fruits, feast on award-winning local produce, discover local heritage and relax in the natural bushland of the Darling Range. Just 25 minutes east of Perth, the Swan Valley and Darling Range is a world away from city life. You can reach it by road, or take the scenic route aboard a Swan River cruise from Perth's Barrack Street Jetty.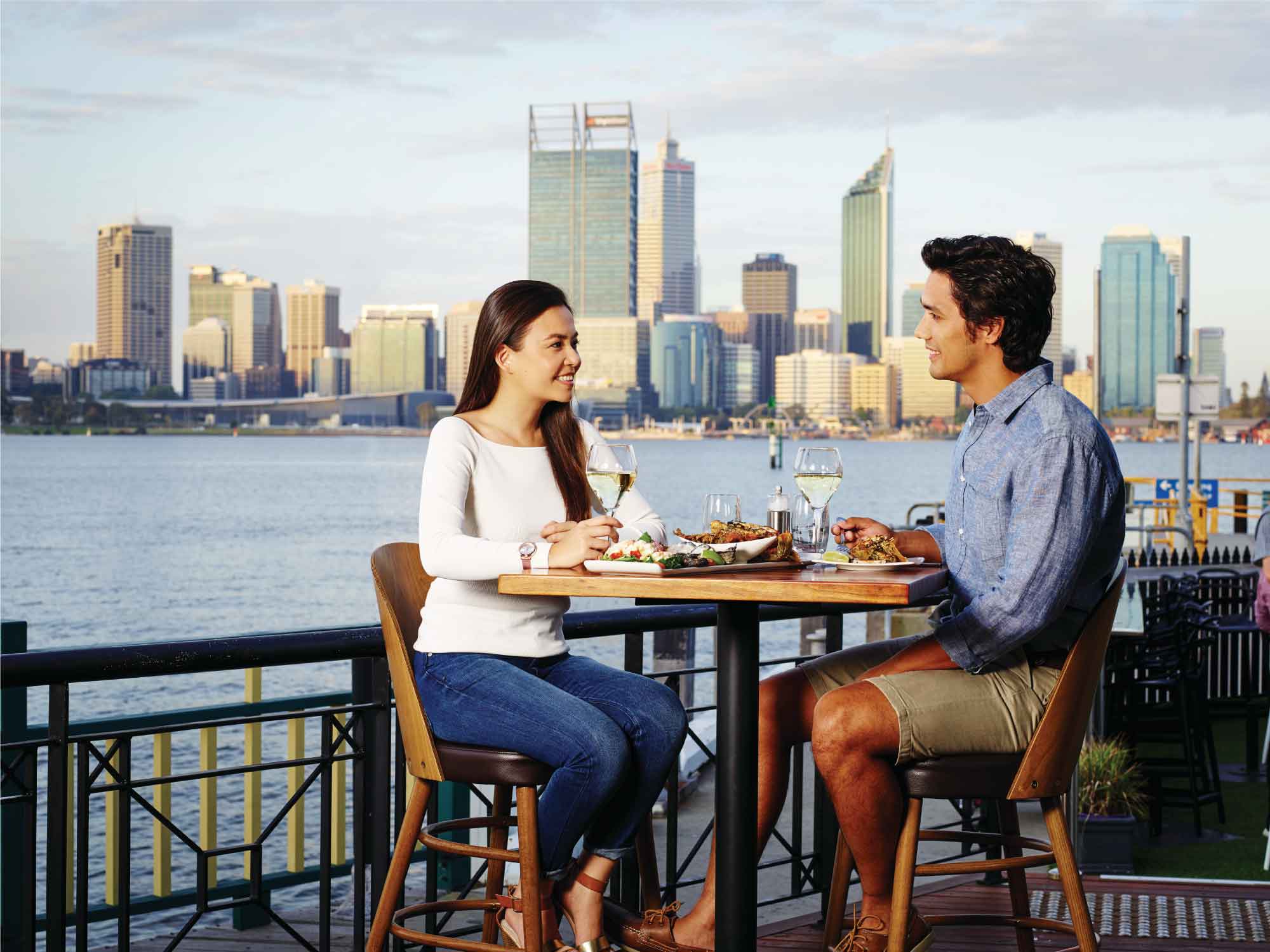 Perth dining scene
There's nothing quite like dining under a balmy night sky or beside an Indian Ocean sunset at Perth's restaurants and wineries. Classy contemporary, or funky and quirky, Perth presents an extensive menu for coffee, breakfast, lunch and dinner, with modern European and east-meets-west fusions, succulent seafood and the finest fresh and organic local produce paired with an exquisite premium wine list.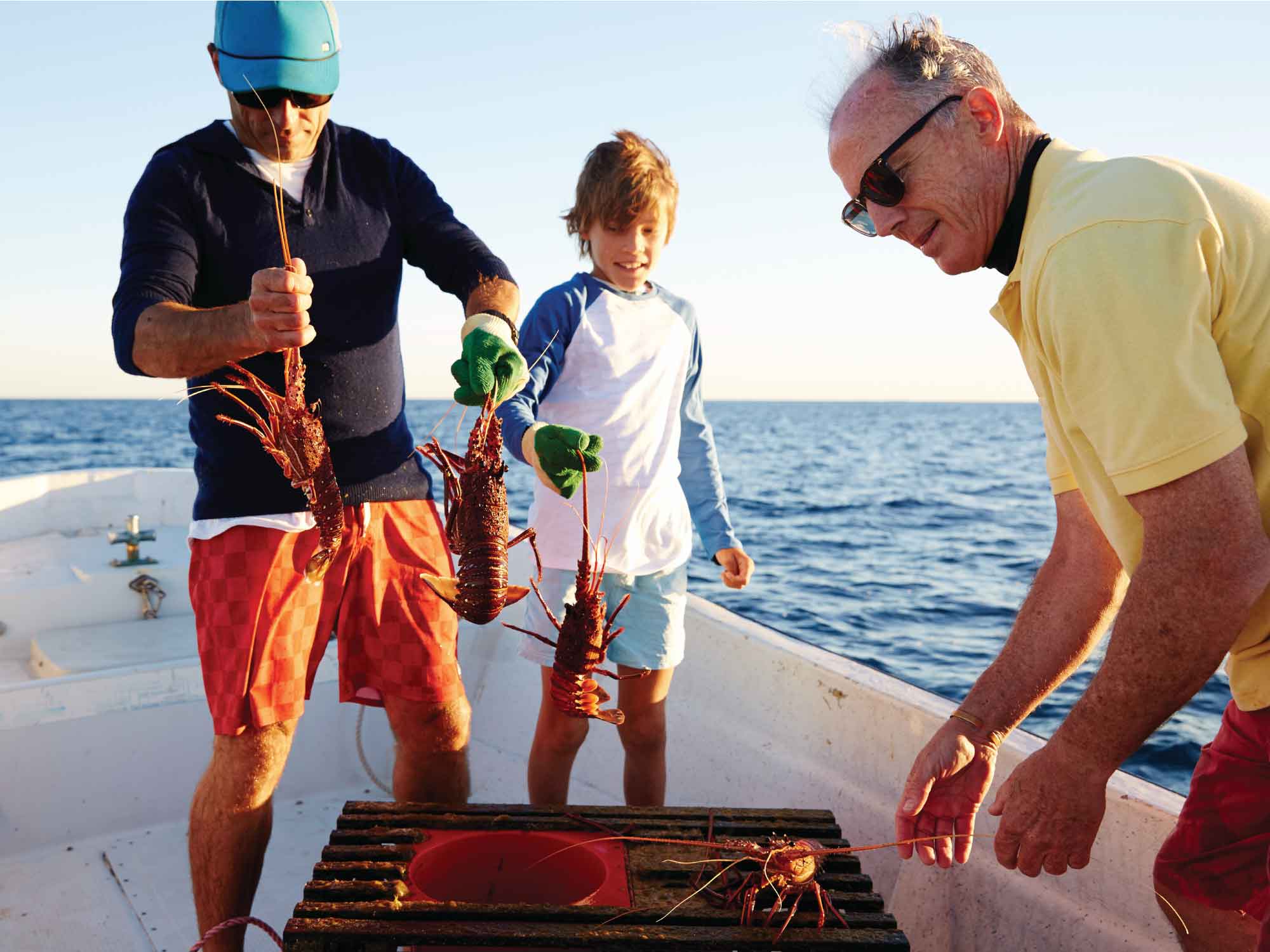 Catch your own dinner
Western Australian seafood and freshwater fish is among the finest you'll ever hook, cook and tuck in to. WA and Perth are blessed with some of the most biodiverse marine habitats and inland waters on Earth, providing a bounty of unique fresh flavours. Be sure to treat your tastebuds to Geraldton rock lobster, South West marron, yabby and trout, North West barramundi, Exmouth prawns, Rottnest scallops and Mandurah crab, when in season.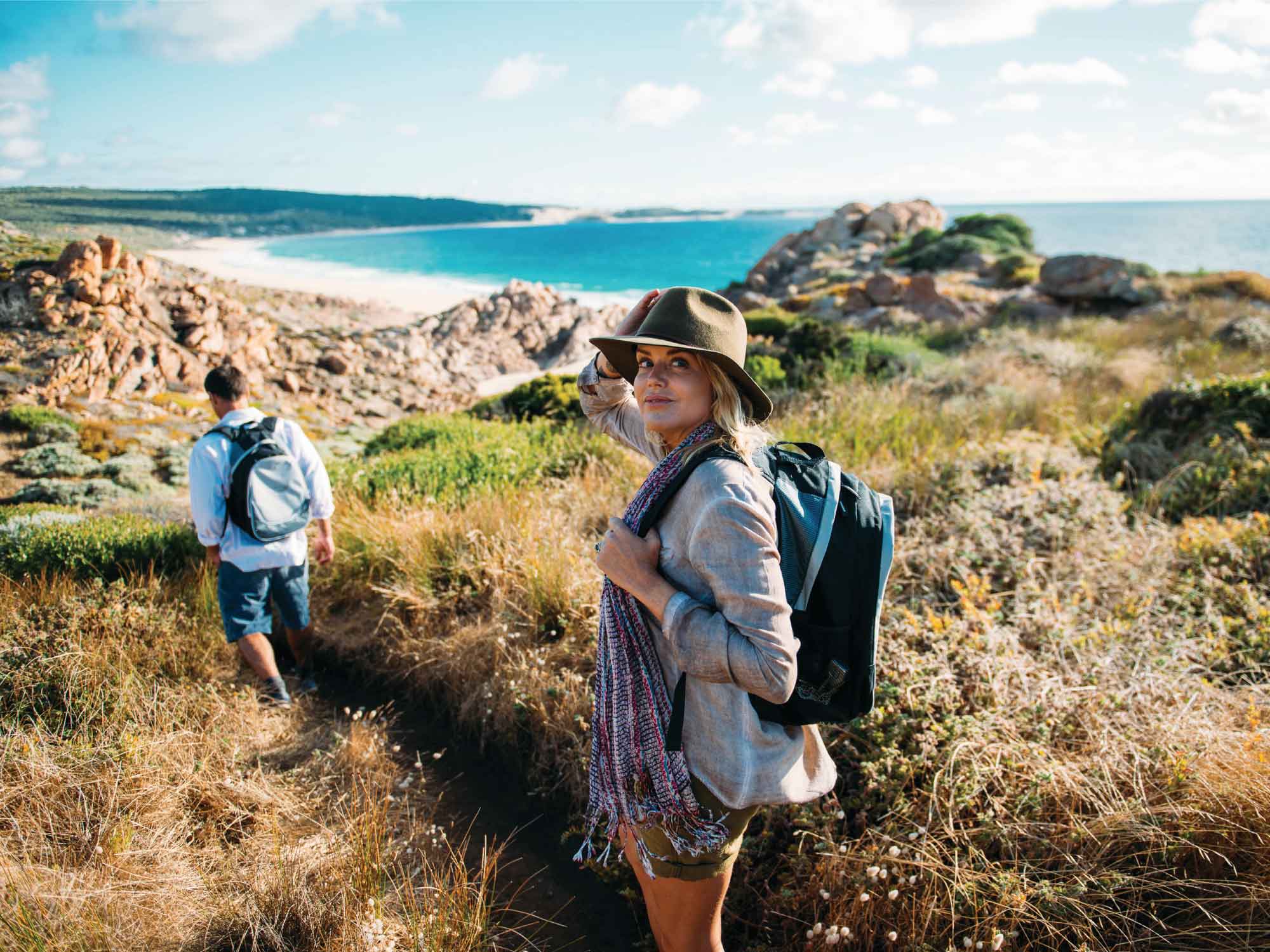 Cape to Cape track
The Cape to Cape Walk Track runs for 135 kilometres along the Leeuwin-Naturaliste Ridge, between the lighthouse of Cape Naturaliste and Cape Leeuwin. The moderate Top Trail features spectacular coastal and forest scenery, a fascinating geology of cliffs, caves, headlands and rock formations and an ever-changing display of vegetation and wildflowers. Designed to bring people in close contact with the environment, the track mainly follows the coast, alternating spectacular sweeping cliff-top views with stretches of pristine beach.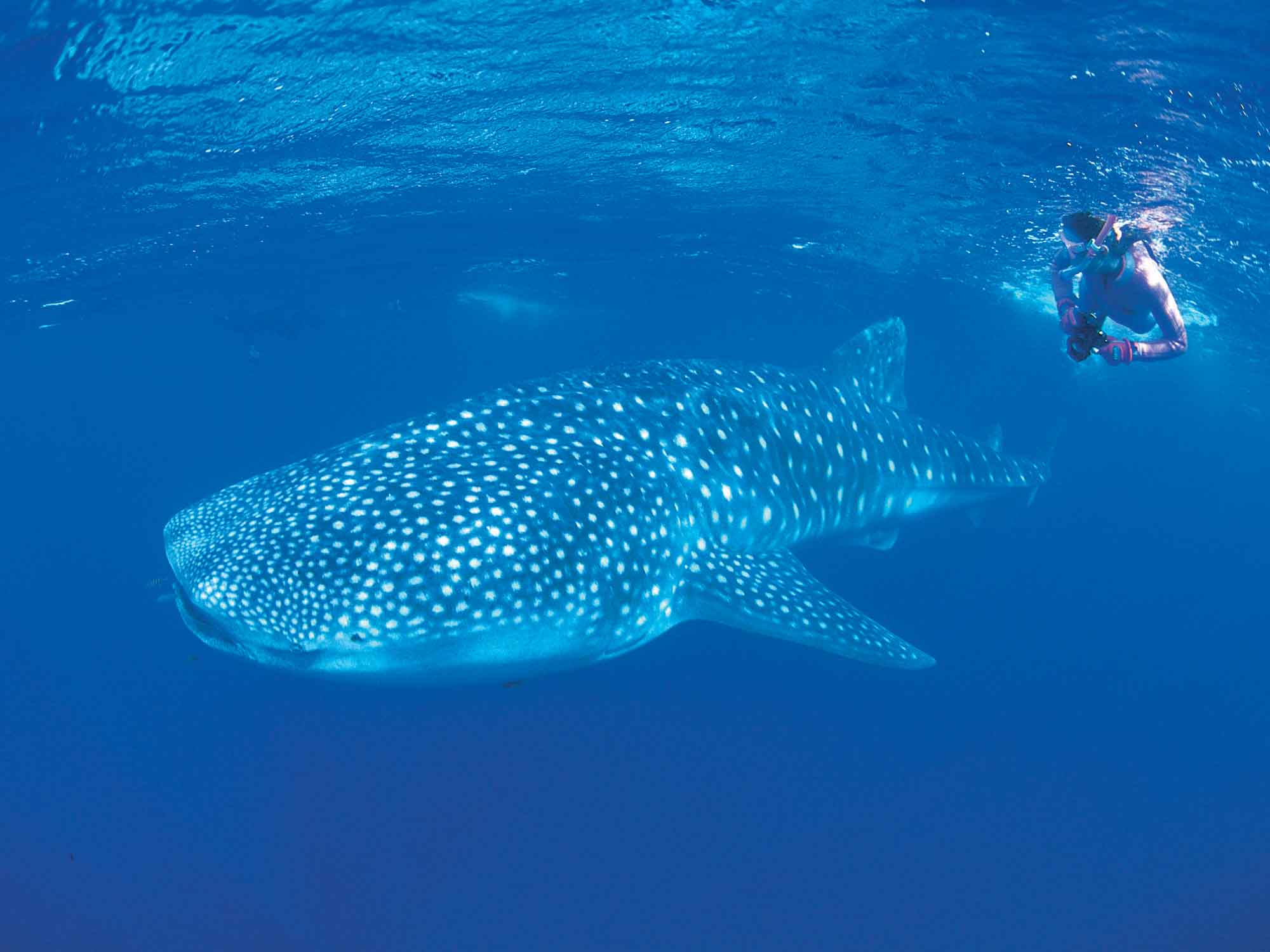 Ningaloo Reef
Experience the incredible thrill of swimming with the world's largest fish, the gigantic but gentle whale shark, or snorkel with hundreds of tropical fish at Ningaloo Reef - a dream come true for snorkellers and divers. Regarded as one of the last great ocean paradises on Earth, it is Australia's largest fringing reef and lies just metres from the shore in many places, so you can snorkel straight off the beach. Besides whales sharks, there are turtles, dugongs, humpback whales and more than 500 species of fish and a multitude of colourful corals.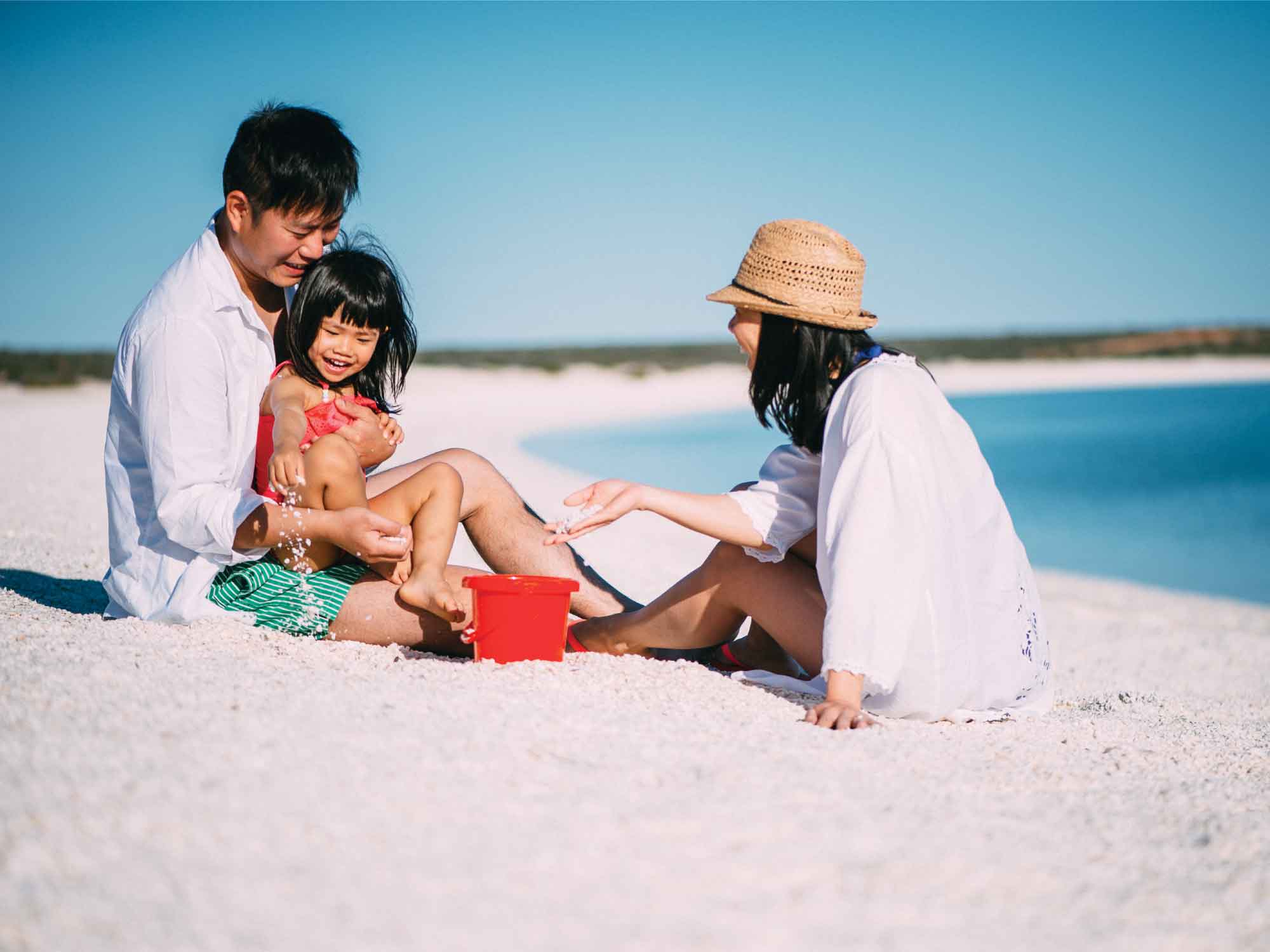 Shark Bay
A wonderland of world-class natural attractions, the turquoise waters of the Shark Bay World Heritage Area is synonymous for its thriving marine life and the famous Shell Beach. Famous for its friendly Monkey Mia dolphins, there are few places in the world where you can experience marine wonders as you can in Shark Bay. On any visit you're likely to spot turtles, dolphins, manta rays, whales and dugongs, be it on a boat or from the shore and at the end of it all, just relax amongst the stunning white beaches, crystal clear waters and rust-red sand dunes.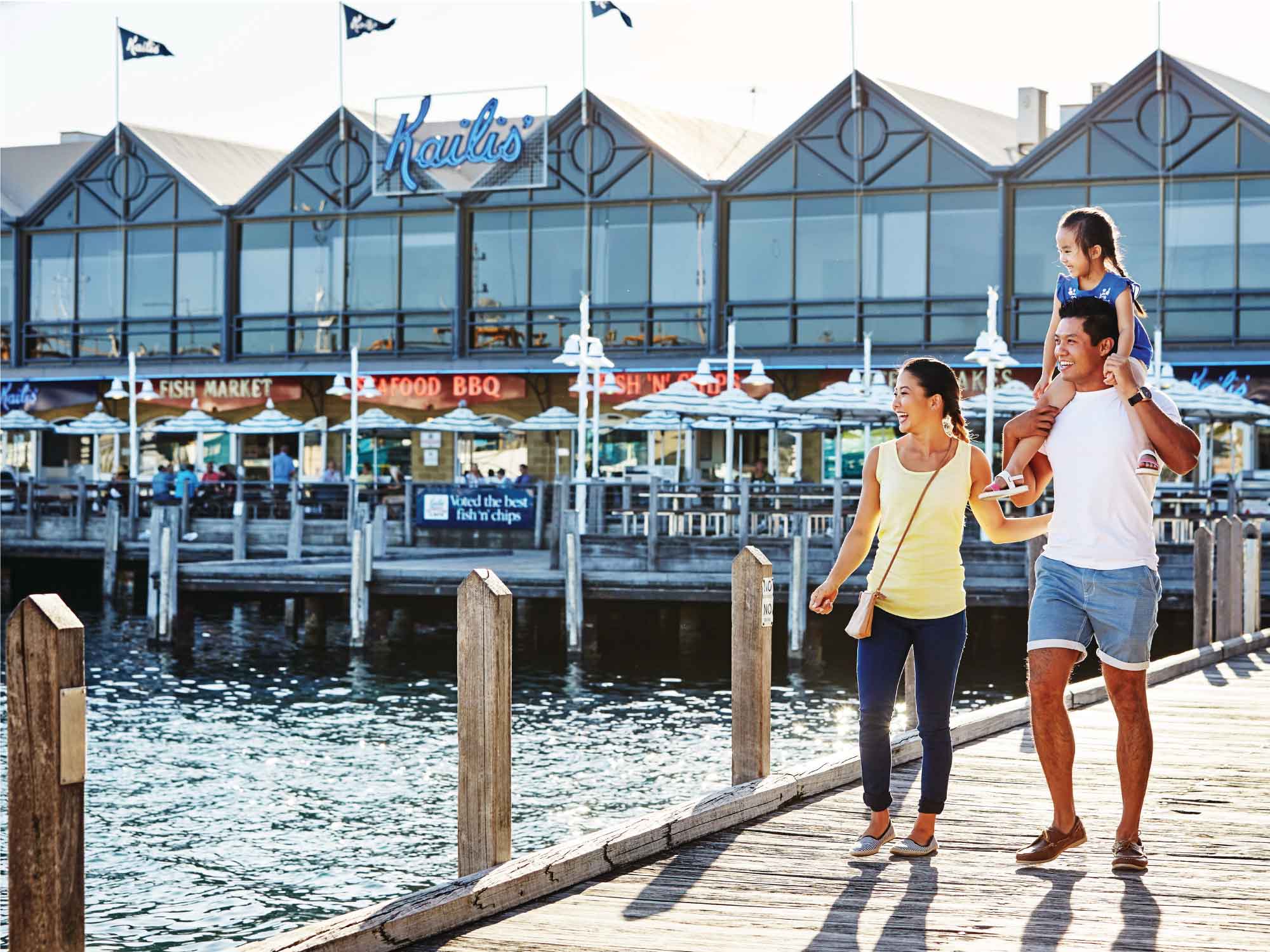 Fremantle
Fremantle is recognised as one of the best-preserved Victorian-era port cities in the world and is one of Lonely Planet's Top 10 Cities to visit in 2016. Visitors to Fremantle can enjoy its craft beer by the harbour, bohemian charm, laid-back outdoor cafe lifestyle and creative art scene. 'Freo' as the locals call it is located 30 minutes from Perth and is a raffish harbour town with sea-salty soul to burn under the baking Western Australian sun.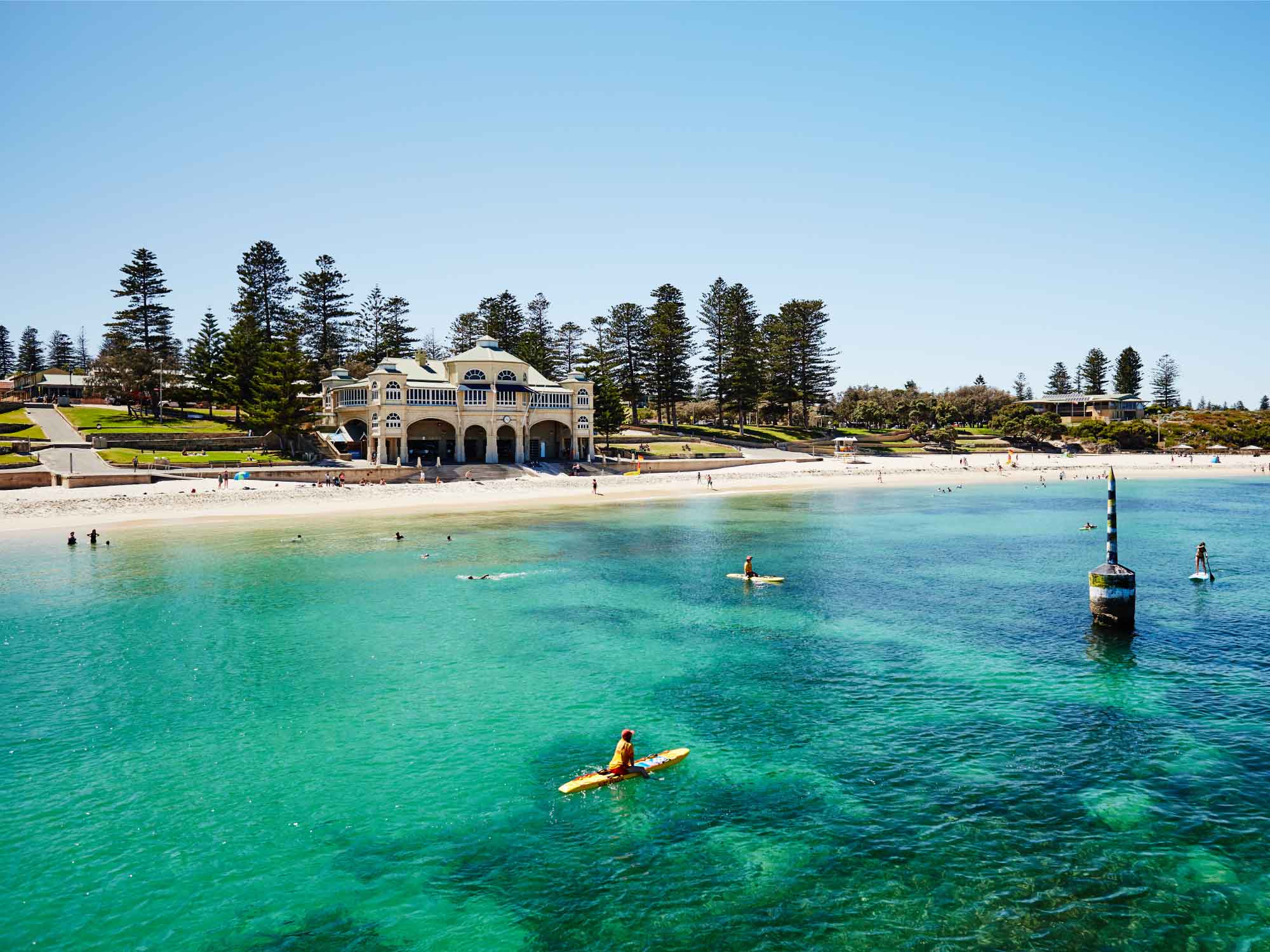 Sunshine Coast
Play all day on Perth beaches, from a morning swim, followed by takeaway fish and chips lunch on the beach and end with a drink in hand while watching the dazzling Indian Ocean sunset from a beachside cafe. There's 80 kilometres of sun, sea and sand to be enjoyed on Perth's coastline. Some of its finest beaches you can easily visit in a day – Trigg, Sorrento, Scarborough and Cottesloe. But, of course, you may just decide to spend the entire day relaxing, playing and soaking up the vibes at one coastal spot.
Swan River
Take in one of the most photogenic cityscapes from the Swan River and its foreshore, joining Perth locals for a walk, cycle, jog, picnic, spot of sailing and fishing or a gentle river cruise. Hop on the ferry to South Perth for a lazy lunch, or relax on the sweeping beach of Matilda Bay. Follow the river to Fremantle, and gaze in awe at some of Perth's most opulent riverside residences. Or cruise to the upper reaches to sample the fruits and heritage of Western Australia's oldest wine region - the Swan Valley.