Browser outdated: Flight search is not supported in IE version 10 or lesser. Please visit malaysiaairlines.com with supported browser.

Browser update: Please use Microsoft edge for better experience.
Flight search is not supported in IE version 10 or lesser. Please visit malaysiaairlines.com with supported browser.
Please use Microsoft edge for better experience.
Melbourne is Yours to Explore
A city of constant discovery, Melbourne is envied the world over for its laid-back lifestyle and cross-cultural mix of fashion, food, sport and entertainment, shopping, heritage, the arts. With the foodie, cultural and sports-loving city of Melbourne as its hub, experience Victoria's compact yet diverse adventures all within just a few hours' drive. Enjoy intimate encounters with Australian wildlife, one of the world's great coastal drives, beautiful gardens, national parks and rejuvenating hot springs, alpine villages (over winter) plus superb food, drinks and coffee throughout the state.
Be your own guide on an epic Victorian roadtrip
Whichever direction visitors head in, Victoria is made for road tripping thanks to a landscape blessed with secluded beaches, dramatic rock formations, scenic waterfalls, and bush waterholes straight out of a painting.  Travel across Victoria and experience the region's stunning landscapes, historic towns and renowned food and wine. The state's compact size means you can travel from high in the mountains to the rugged southern coast and back to the city in just a short space of time.
So hit the road on a touring route, make your own way around and see the wonders of Victoria for yourself. Touring routes choices include Great Southern Touring Route, GO Beyond Melbourne Touring and Melbourne to Sydney Touring.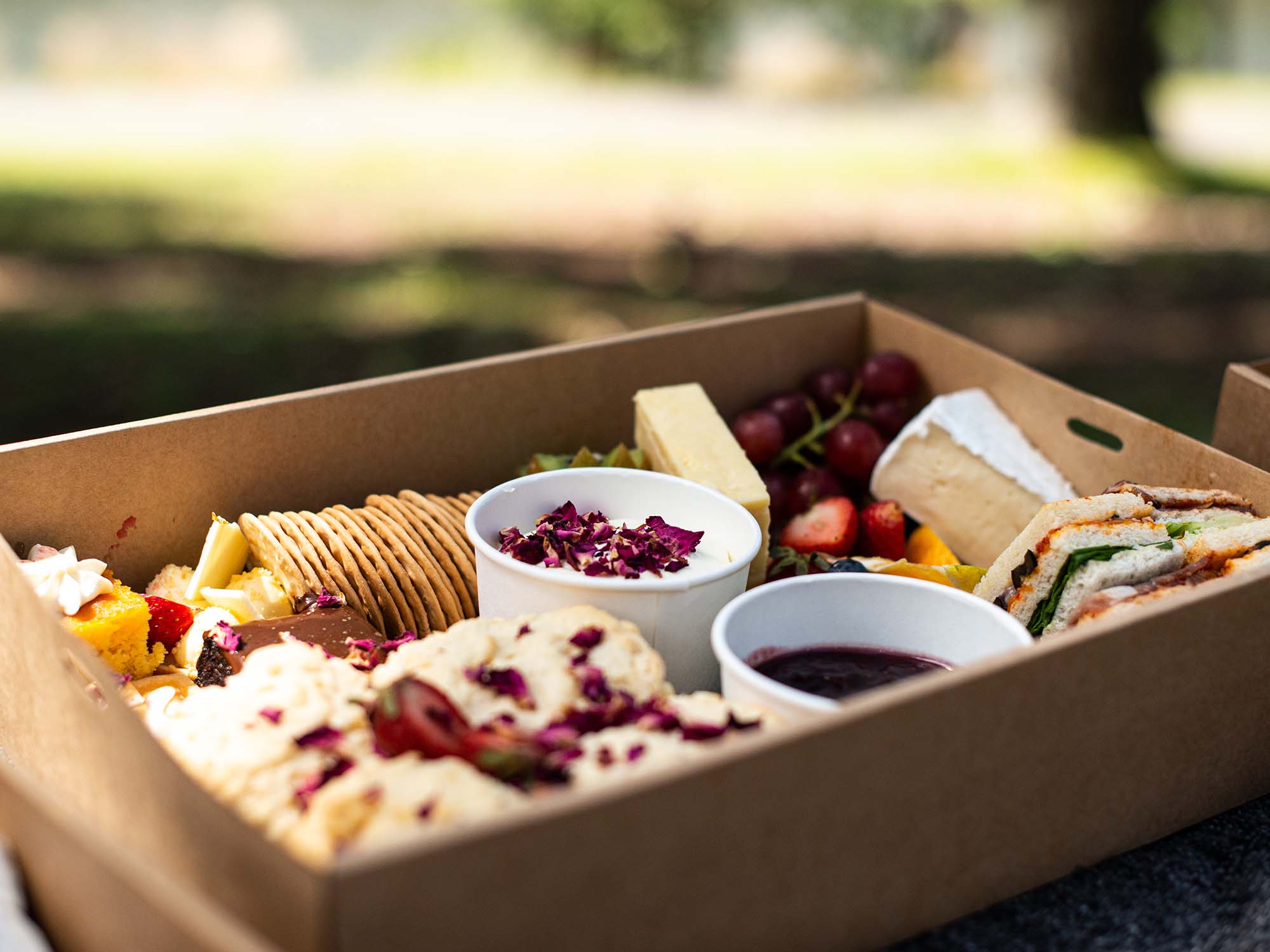 For urban folks, experience Melbourne's mix of cultures in its myriad restaurants, cafes, bistros and bars. Whether you're after modern, traditional, exotic or homespun flavours – Melbourne's eclectic dining scene offers a startling array of the world's great cuisines, from popular favourites to the truly ground-breaking.
Share a cuppa or drink while snacking tapas and canapes in a laneway eatery, enjoy mouth-watering fresh produce and seafood (those succulent oysters!) at the local markets, or break out of the CBD and discover the city's specialist eating destinations – Richmond for Vietnamese, Carlton's 'Little Italy', Fitzroy for Spanish and Brunswick for Lebanese.
Eat and drink your way through Victoria, from the renowned wineries of the Mornington Peninsula and Yarra Valley to the coastal townships along The Great Ocean Road and to Bendigo, UNESCO City of Gastronomy. Tantalise the senses at inner city pubs, laneway restaurants, hatted dining rooms and homely country hotels. And wash it all down with a pint from a rustic craft brewery or freshly brewed cuppa.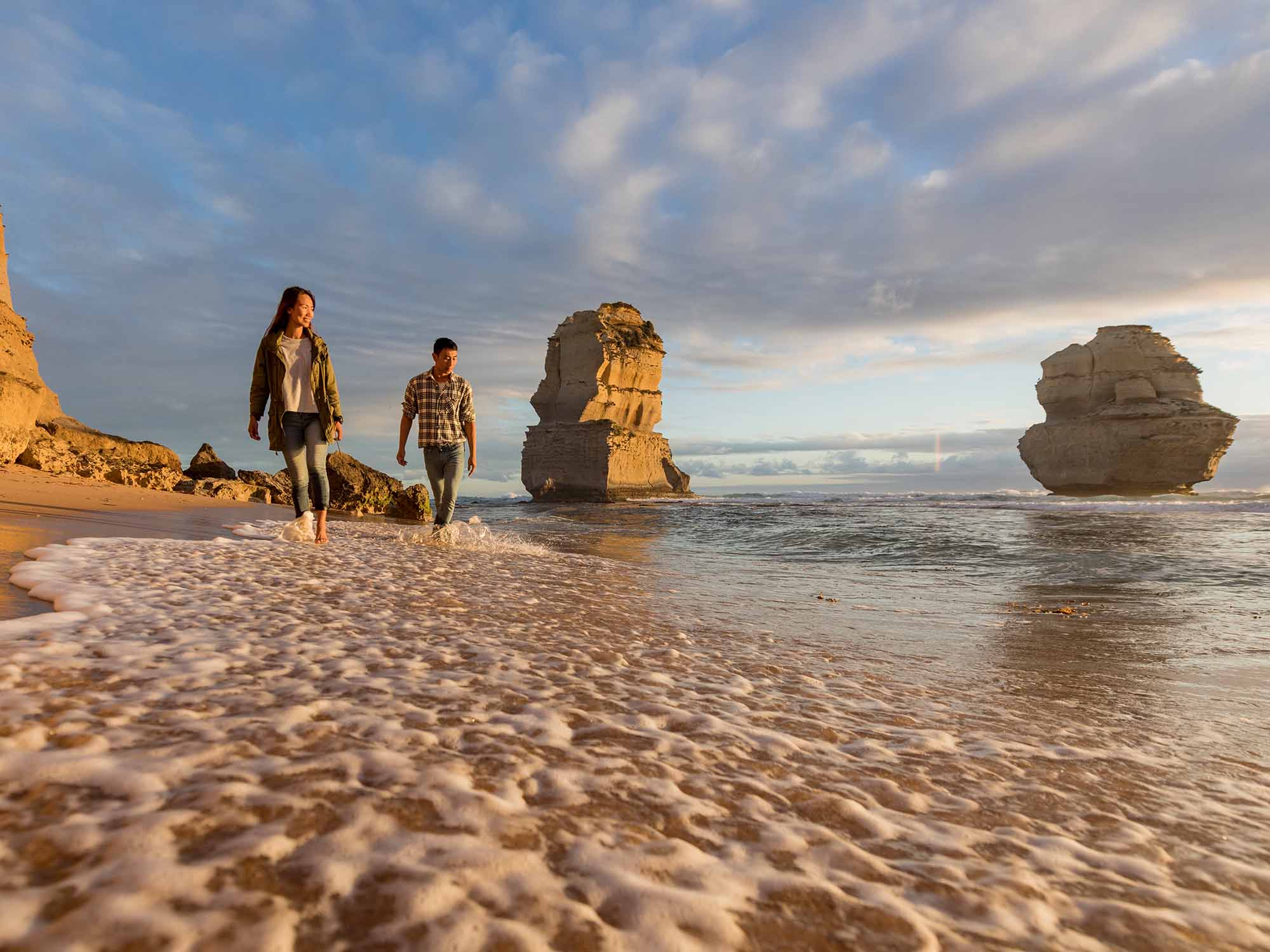 Victoria's views are worth the trip. With breathtakingly scenery across a whole range of terrains, there's options for casual walkers and serious hikers alike.
Travel along the Great Ocean Walk, taking in remote beaches and forests, towering cliffs and small villages, with a memorable experience at every turn. Within Wilsons Promontory National Park in the Gippsland region, it's easy to find trails to suit all fitness levels. A simple three-kilometre hike up the Mount Oberon Summit rewards you with an amazing view, while the Great Prom Walk gives even beginners an option for an overnight hike.
The Grampians are a hiker's delight, home to sheer cliff faces, sandstone peaks and gushing waterfalls. The Grampians Peaks Trail is a hike of epic proportions. The 160-kilometre (100-mile) track takes in some of the park's highlights including Redman Bluff and Mount William, as well as diverse flora and fauna.
Take the time to explore Victoria's compact diverse natural landscapes and iconic wildlife while you travel. Wander across sand dunes and snow-white beaches, trek through lush green rainforests and rugged terrain, while getting up close to the natural inhabitants as you go. Hit the open road in any direction from the city and enjoy ample opportunities to spot abundant native Australian animals in their natural habitat with 30 percent of Australia's native species found in Victoria – meaning more animals, spotted more often.
From seeing kangaroos hopping through the vineyards or in The Grampians, spotting koalas in the wild in French Island to seeing a wombat scurry away from a trail running track, animal encounters are almost guaranteed. There's the little penguins who return to their burrows nightly at dusk and resident fur seals in Phillip Island, whale sightings over in winter or watch playful dolphins and seals around The Mornington and Bellarine Peninsulas. Ride on the adrenalin pumping Skull Rock cruise in Gippsland in the waters of Bass Strait and witness South Point, the southernmost tip of Australia's mainland. Marvel at awe-inspiring sculptured granite rock formations including the majestic Skull Rock. Be on the lookout for hundreds of Australian fur seals, dolphins, sea birds and whales during migration season.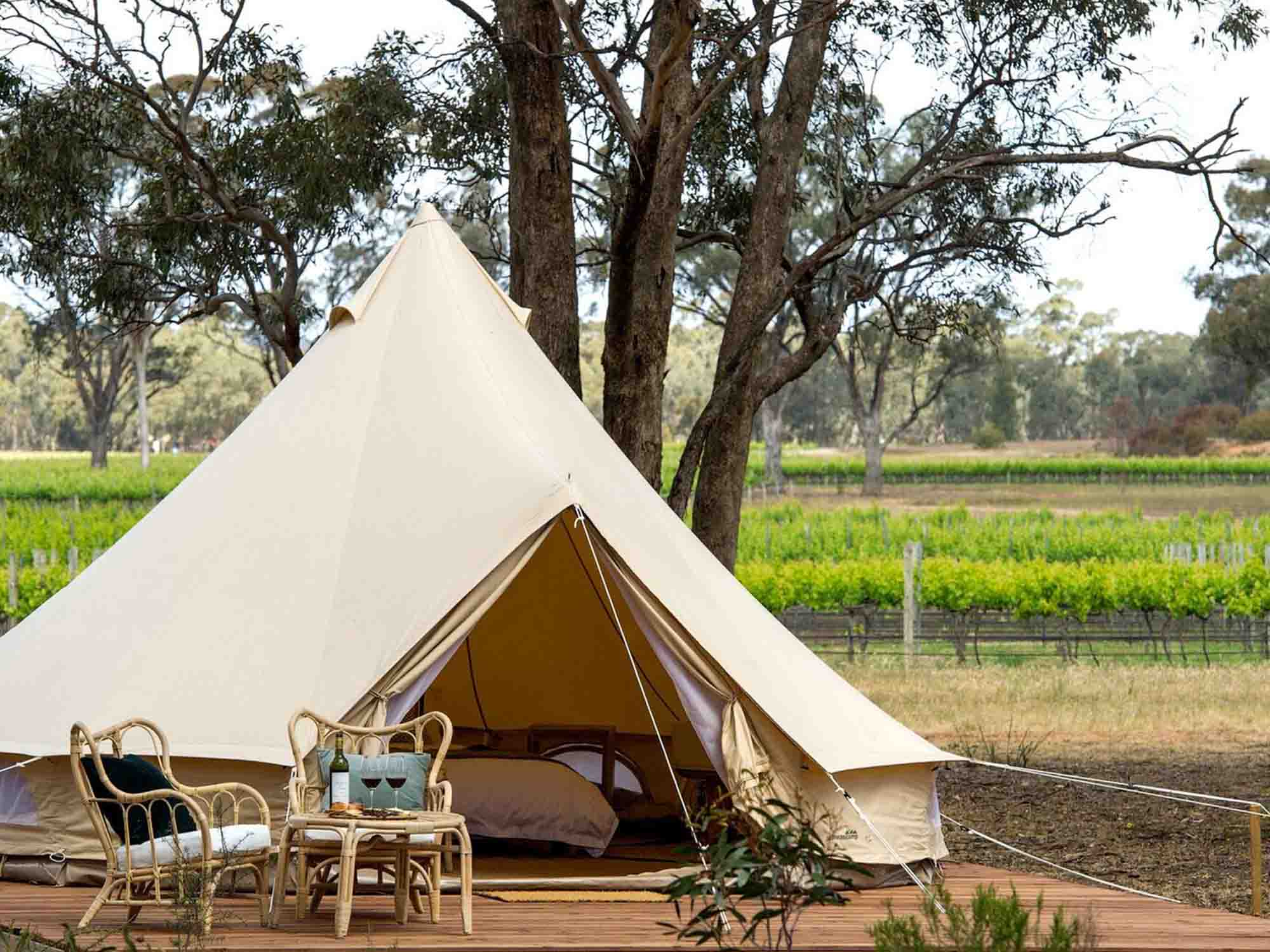 Discover Melbourne and Victoria's good nature, as you discover sustainable and eco-friendly travel options around the state. Learn about Victoria's rich and complex Aboriginal history at galleries, museums, and cultural centres. Book onto naturally good experiences, which give back to the environment through conservation efforts and awareness. Stay in eco-friendly and off-grid accommodation — from tiny houses and eco-lodges to cosy cottages on working farms. Try a little nature therapy along coastal or forest trails and take time out from everyday stresses in hot springs and geothermal pools. Explore Melbourne's green laneways and take a ride on the city's iconic trams, powered by a large-scale solar plant in regional Victoria. Take your tastebuds on an eco-tour of the state's renowned food scene. Settle into social enterprise cafes and restaurants, which pair good deeds with great dishes. Drop into farm gates along regional food trails and order modern meals that showcase native Australian ingredients.
Melbourne and Victoria are good-natured, in more ways than you might imagine.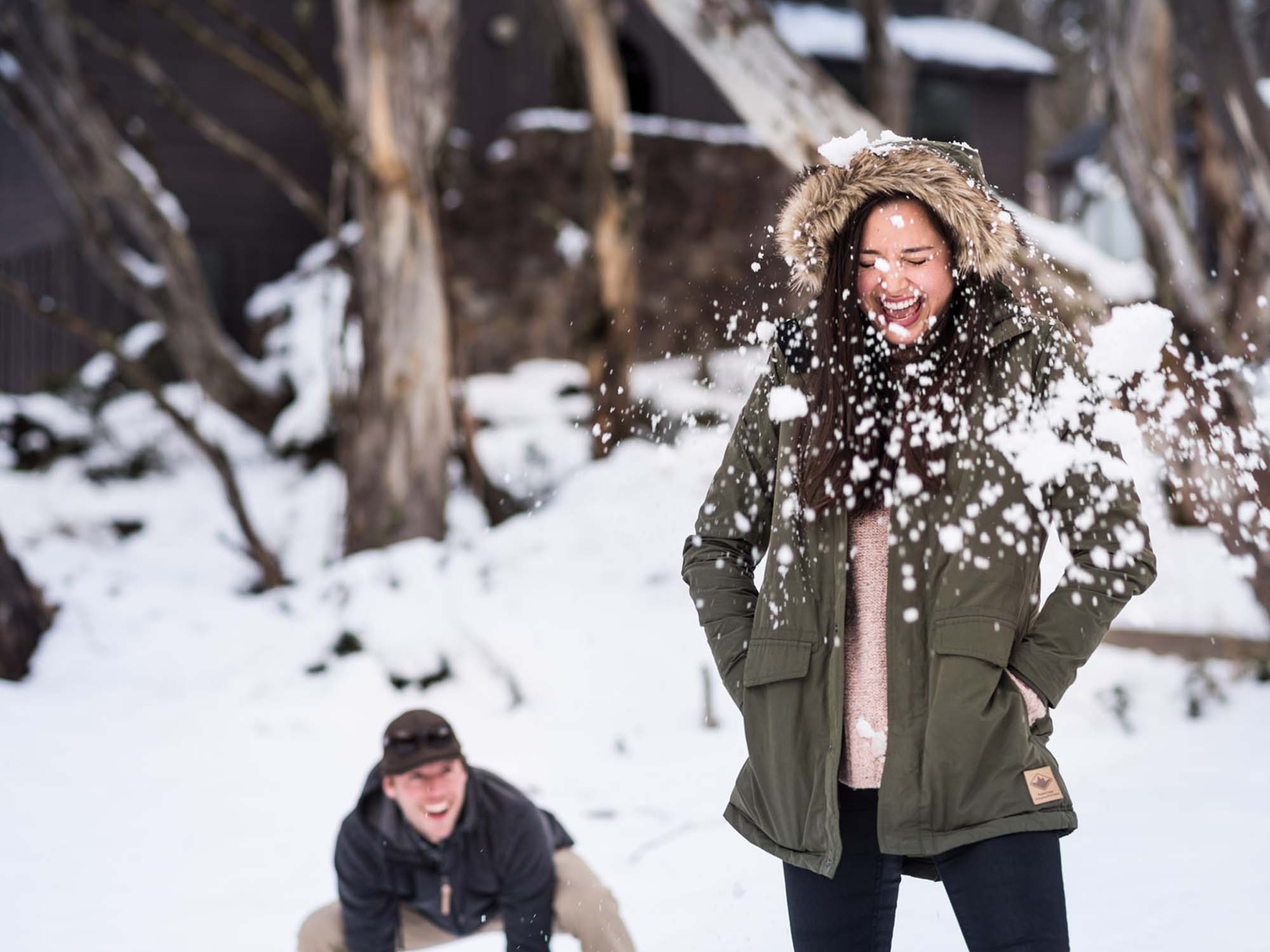 Winter fun – Victorian Snowfield
Bring the family and experience all the thrill and excitement of Victoria's snowfields in wintertime. Hit the slopes, unwind in boutique accommodation, and watch the sun set over the stunning Victorian High Country.
There's no end of children's activities on offer, including ski-school for all ages and abilities. Get out on the mountain and enjoy everything from skiing and snowboarding to toboggan rides and snow tubing. Explore the Alpine trails on a snow shoe expedition, or just step out the front door of your chalet and join the kids in building a snowman.
Choose from Mount Buller, Hotham and Falls Creek. Victoria's snowfields – you'll never want to come down.
Don't miss the annual Hot Chocolate Festival at Yarra Valley and Great Ocean Road Chocolaterie and Ice Creamery in August.