Browser outdated: Flight search is not supported in IE version 10 or lesser. Please visit malaysiaairlines.com with supported browser.

Browser update: Please use Microsoft edge for better experience.
Flight search is not supported in IE version 10 or lesser. Please visit malaysiaairlines.com with supported browser.
Please use Microsoft edge for better experience.
Brisbane is Yours to Explore
Brisbane, the capital city of Queensland is the place to be! It's buzzing dining and nightlife, exciting attractions and events, arts & culture, is the perfect backdrop to soak in the Aussie outdoor lifestyle with sub-tropical climates and botanical back yard. From abseiling down cliffs to having a dip in a beach in the middle of the city, bar hopping through historic pubs and wandering laneways, the River City will delight you at every turn.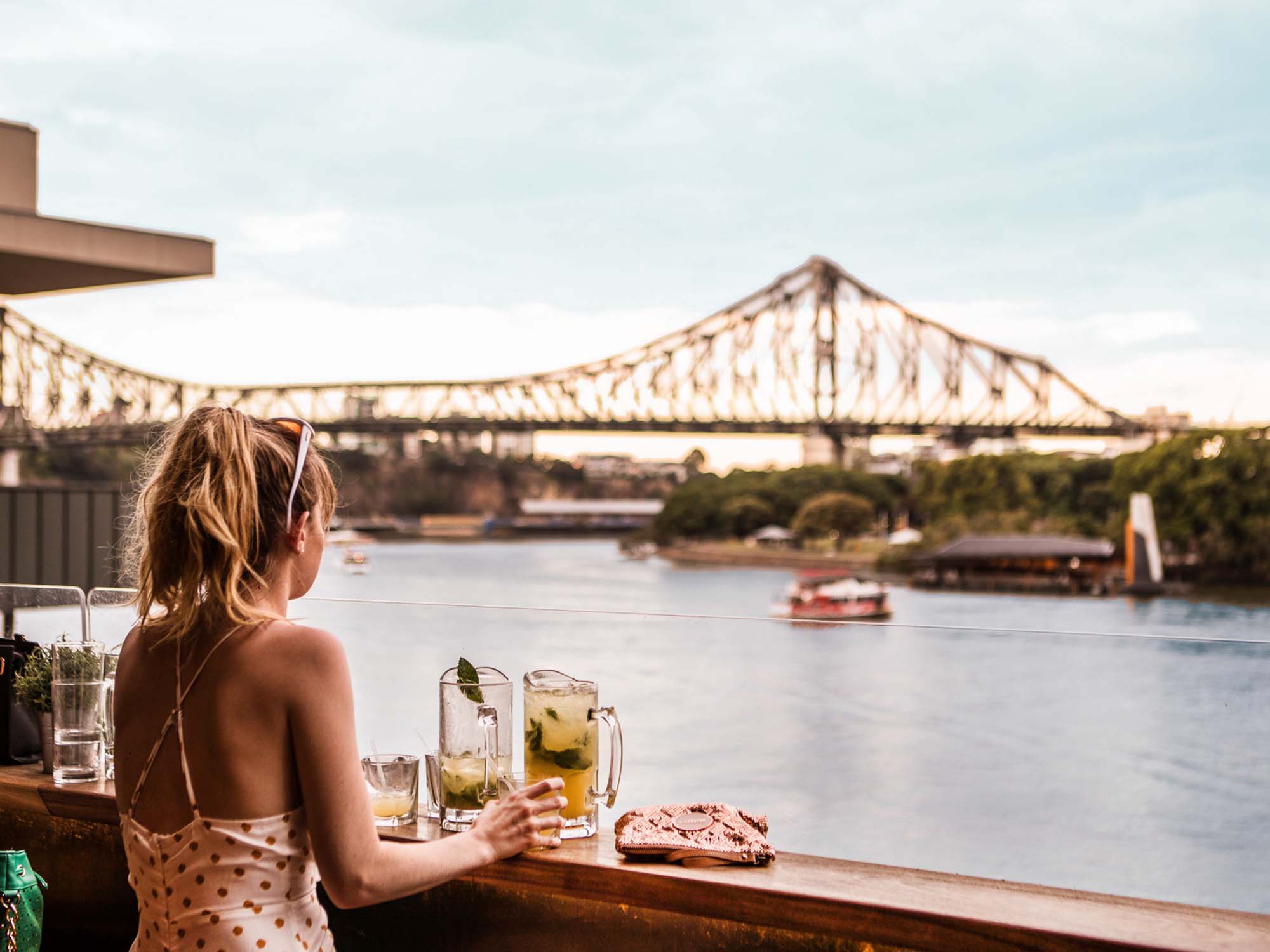 Food and Drinks
Bring your sunglasses and an appetite, because Brisbane's thriving dining scene is in love with the outdoors. Check out Howard Smith Wharves, Brisbane's latest riverside entertainment and lifestyle precinct, conveniently located within Brisbane City beneath the iconic Story Bridge. Originally constructed in the 1930s, this historic space has bounced back to life and now provides the perfect setting to eat, drink, play and stay. Come on down and sample locally-brewed schooners at Felons Brewing Co, relax on the lawn with take-away fish and chips, enjoy a spritz while watching the sunset at Mr Percival's and dine at unique restaurants including GRECA Greek Taverna with both rising stars and acclaimed chefs at their helm.
Do not miss Brisbane's largest street food market Eat Street Northshore which is unlike anywhere else in the world. Eat Street combines delicious food, fabulous sounds of big bands & live music, special cocktails and millions of fairy lights – not to be missed every Friday, Saturday & Sundays.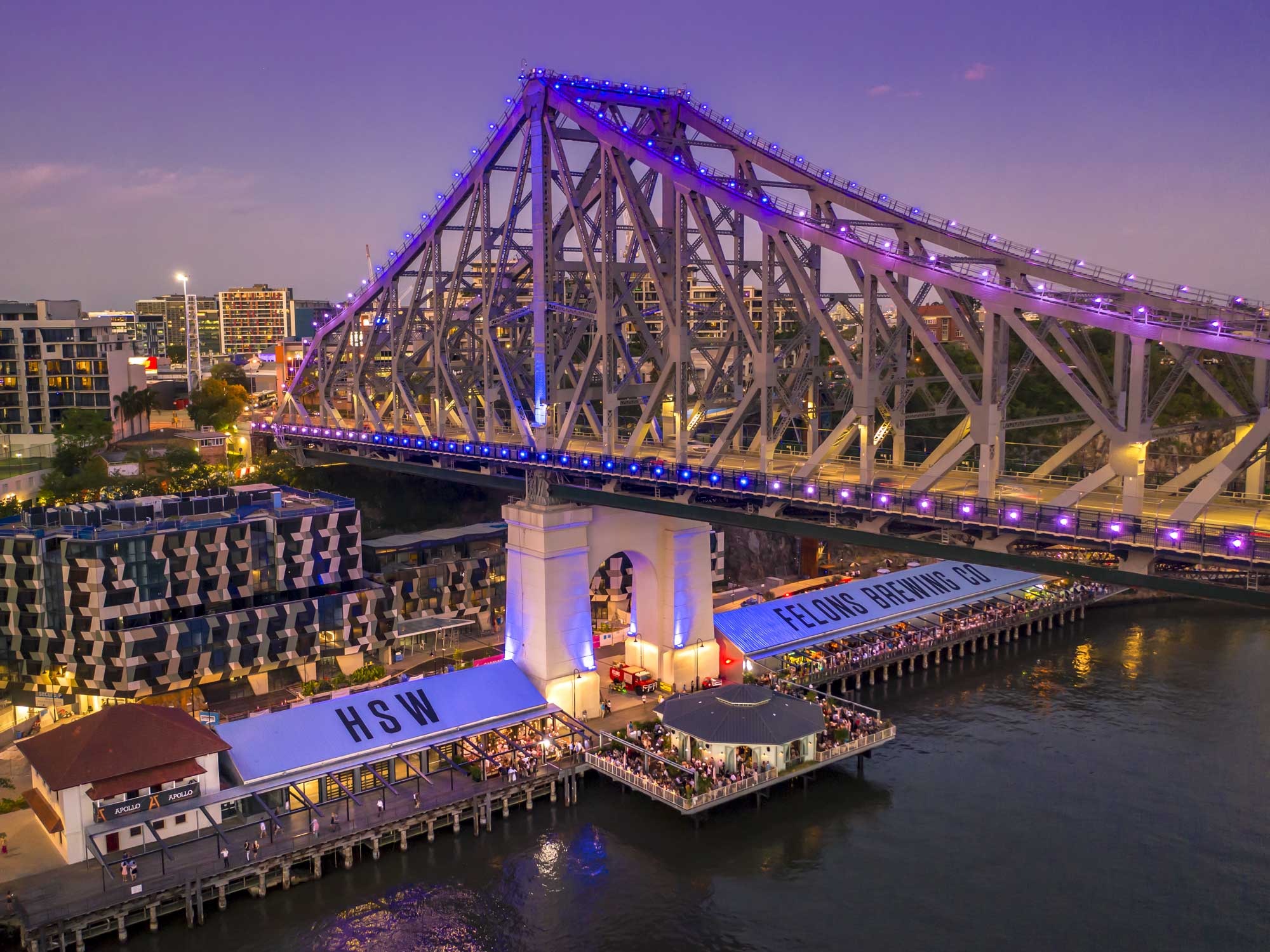 Cities
A great way to experience the true beauty of Brisbane is to get to know the Brisbane River. As a defining part of our "River City", the Brisbane River links together our inner-city precincts and is the backdrop for a whole range of outdoor adventures, activities, major attractions and dining options.
Jump aboard one of many cruises (River to Bay and Mirimar's Koala and River Cruise), or hop on a CityCat to explore Brisbane from a different perspective. Once you have seen Brisbane from water, why not go over it on foot? Book a climb with Story Bridge Adventure Climb for an experience you'll never forget. One of only three bridge climb in the world, this experience will get your adrenaline pumping and give you views of Brisbane like no other.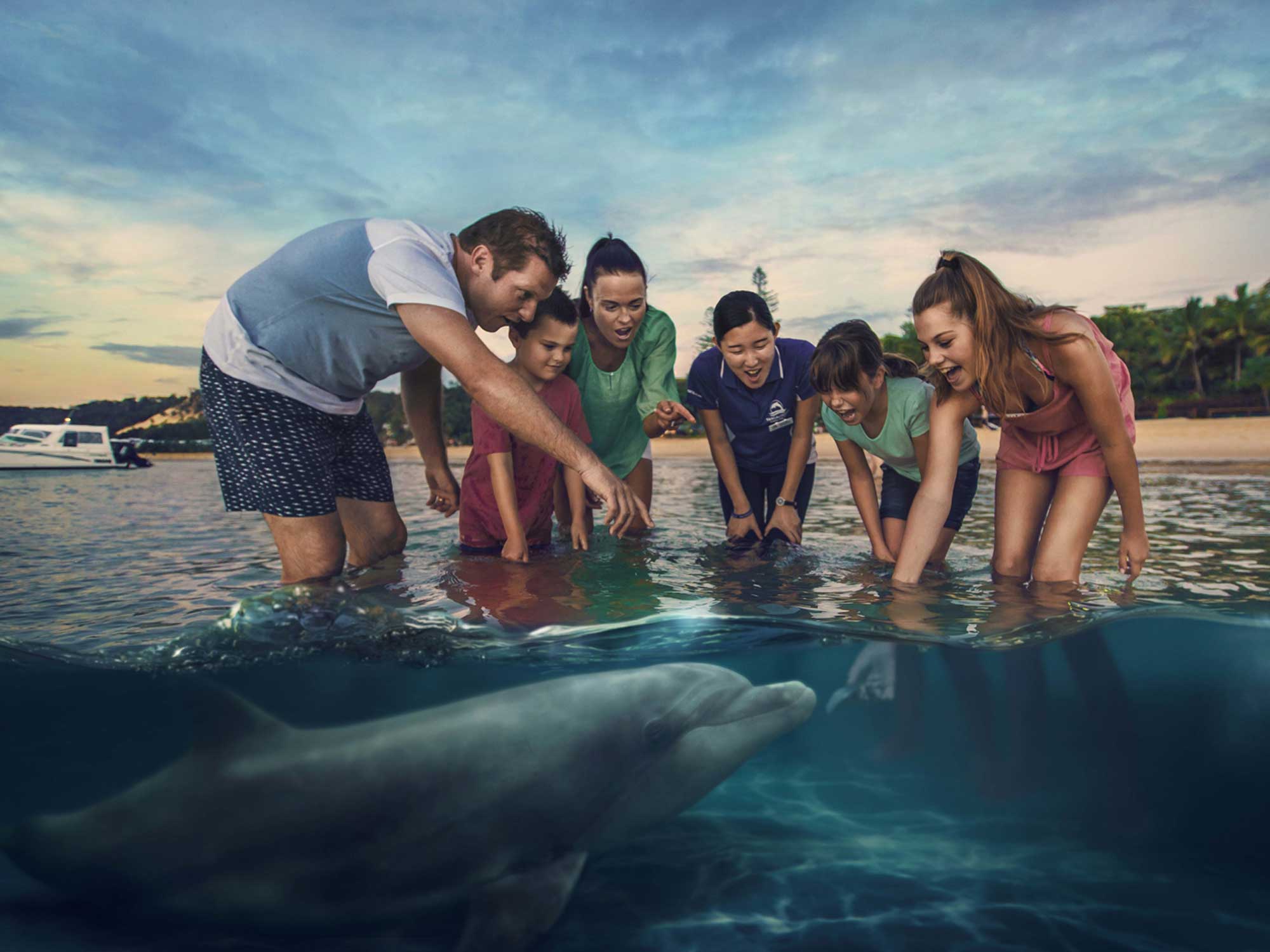 Nature and Wildlife
Right in Brisbane's backyard, there's an island made entirely of sand. Moreton Island is the backdrop for laid back beach holidays and adrenaline adventures alike. White sandy beaches line the island's ocean side and are ideal for swimming, surfing and fishing, while the sheltered western side is more relaxed, with crystal clear blue water gently lapping against its shore. Spend two nights at Tangalooma Island Resort where you can have the opportunity to hand-feed the bottlenose dolphins which visit the beach each evening. The resort has a licensed feeding program and is the only place in the bay where dolphin feeding is allowed.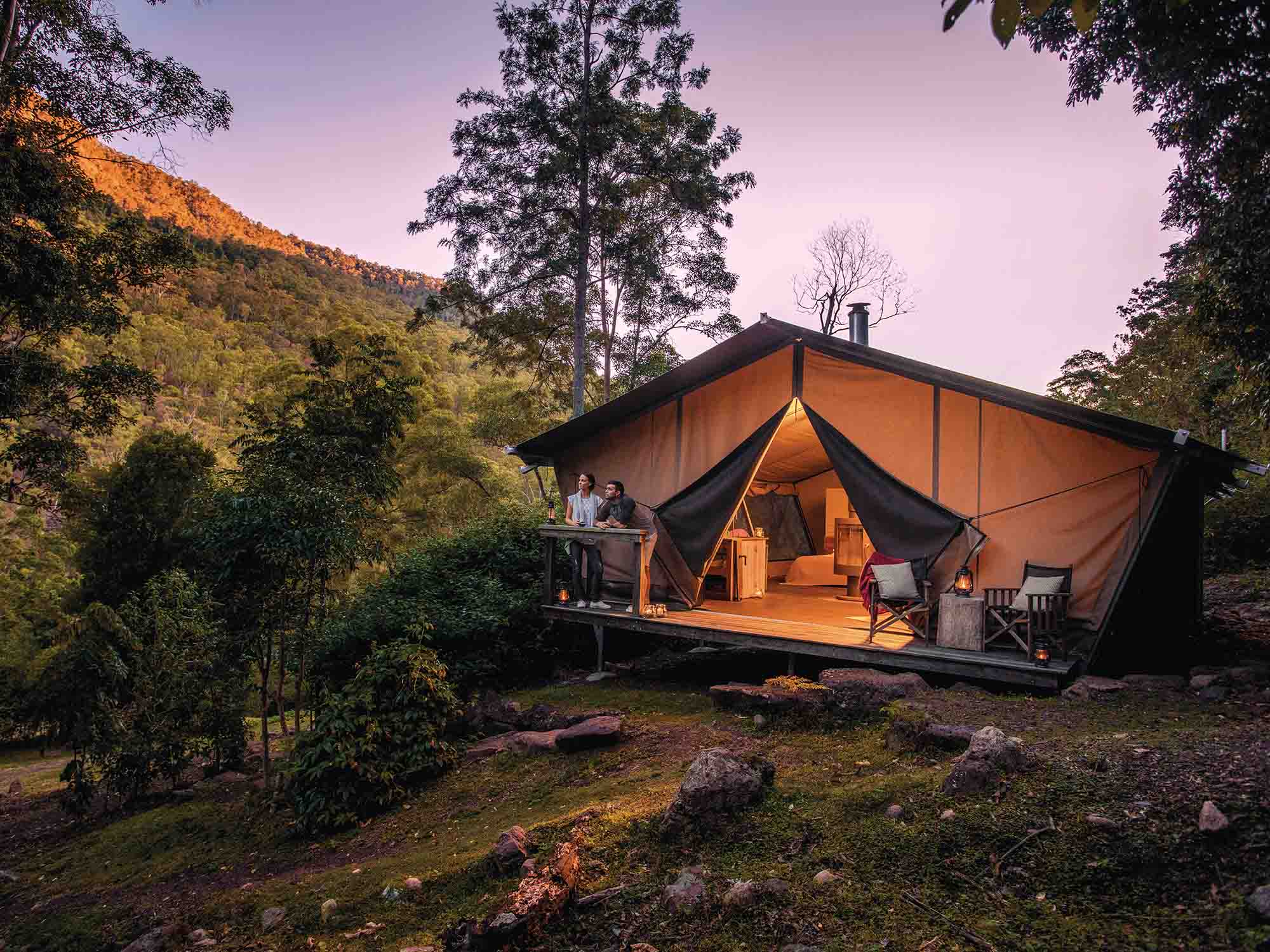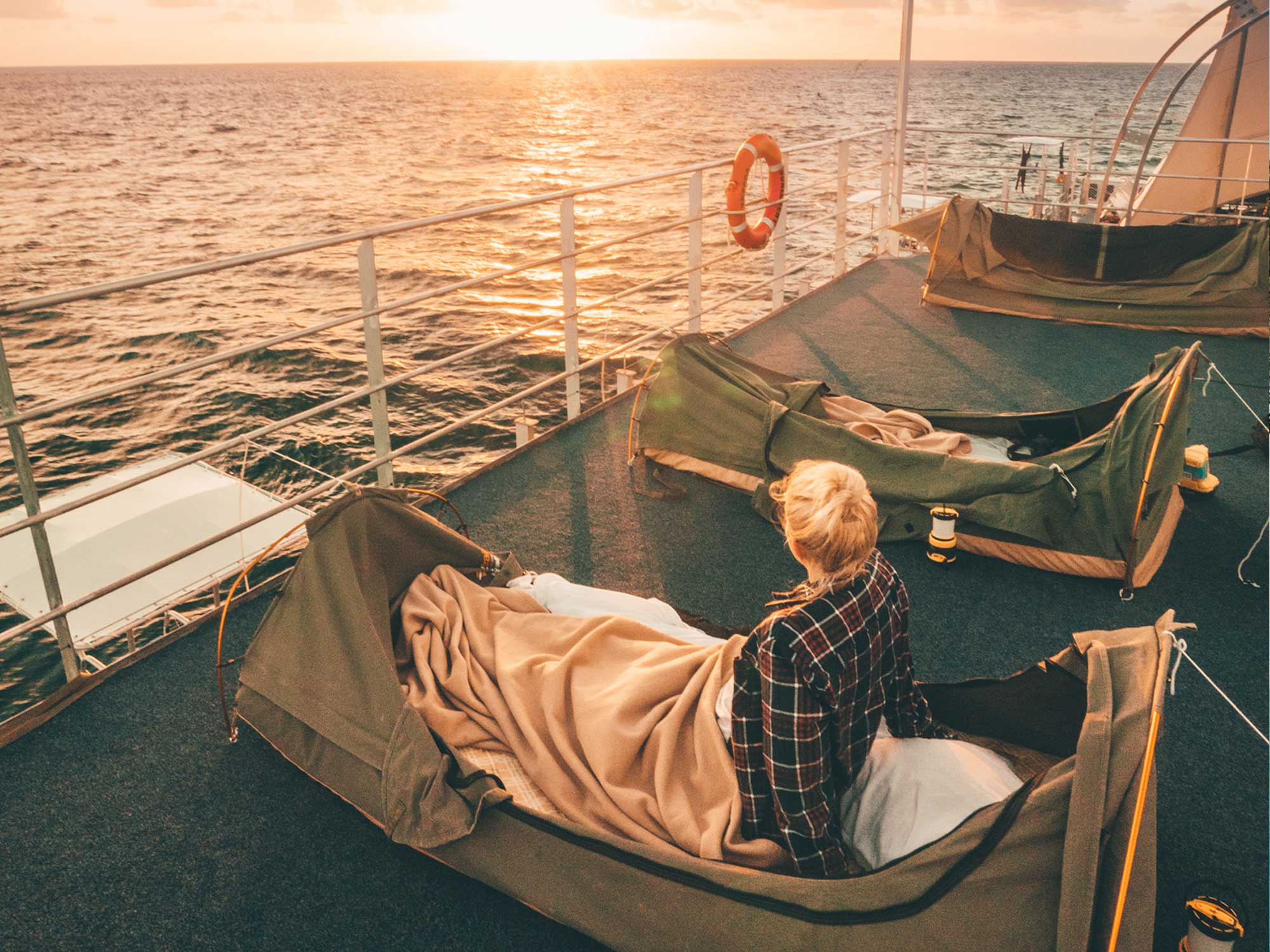 Signature Experiences
Tick off one of the 7 Natural Wonders of the World in Queensland. Head up to the Great Barrier Reef from The Whitsundays, 2 hours domestic flight from Brisbane to take in this magical underwater spectacle. What's more, you can now even check-in and spend a night out in the Great Barrier Reef with Reefsleep Experience. Cruise Whitsundays takes small groups of visitors to its Reefworld platform for a full day of snorkelling, diving, boat and helicopter rides. When the daytrippers and other tours head back to shore at 3pm, Reefsleepers get to stay on for more swimming, dinner and a possible night dive. When the stars come out you'll snuggle into a swag (a low tent with an in-built mattress, designed for and take a thrilling toboggan or quad bike ride down the sand dunes. Speeds of up to 40 kilometres an hour can be reached.