YOUR NEXT ADVENTURE BEGINS IN ADELAIDE
Adelaide combines exceptional food and wine, art, shopping, a bustling bar scene and world-class events. We've also been award as a great wine capital of the world. No matter what season you visit, Adelaide and its regions allow you to sample the best of Australia.
Nature and Wildlife Encounters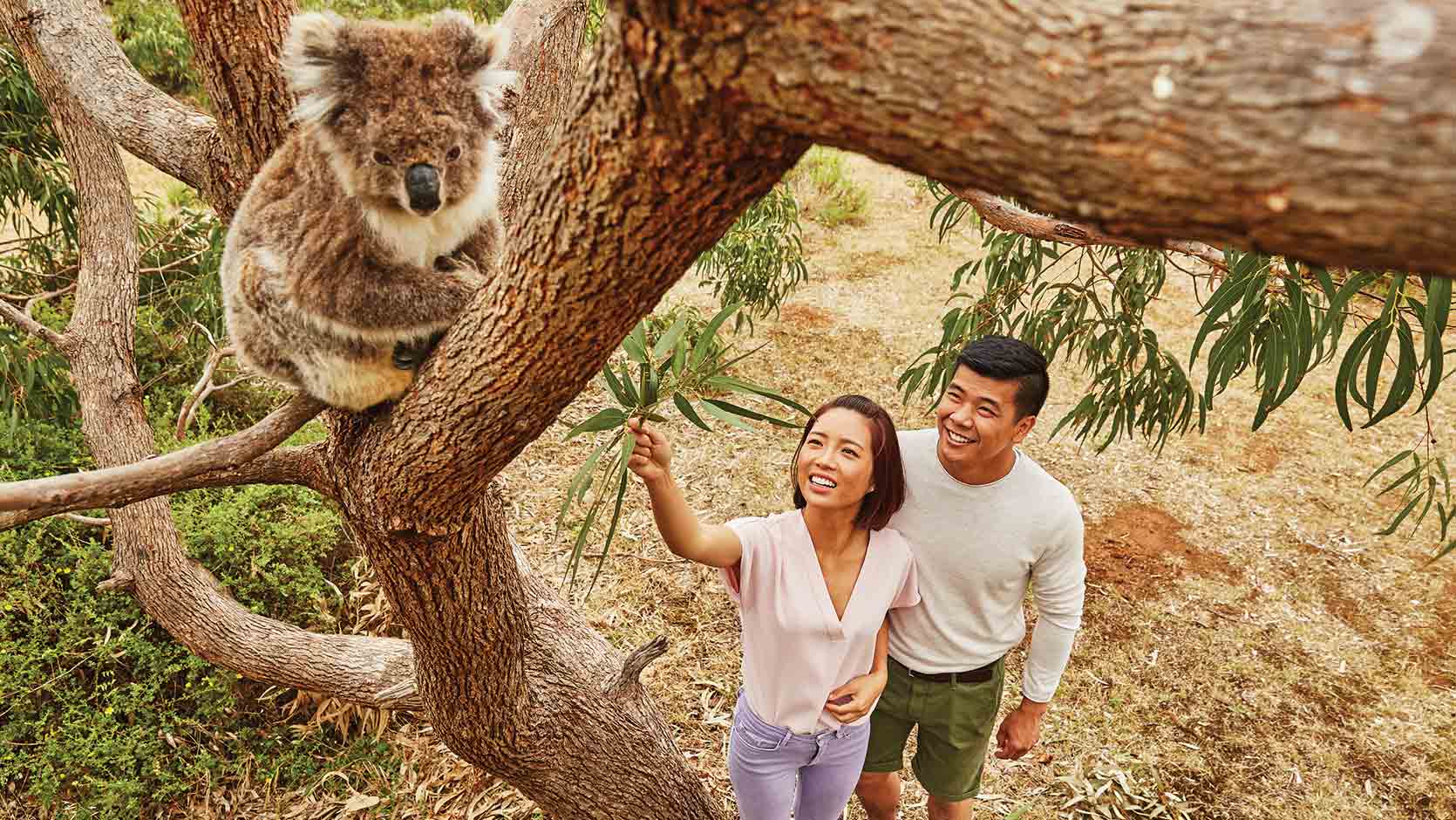 Up-close Koala Experience
Get up close to iconic Australian wildlife, just outside of Adelaide's CBD. Cleland Wildlife Park and Gorge Wildlife Park in Adelaide Hills are two closest places to Adelaide where you can hold a koala. Spot wild koalas at Mikkira Station on Eyre Peninsula and Hanson Bay Wildlife Sanctuary on Kangaroo Island.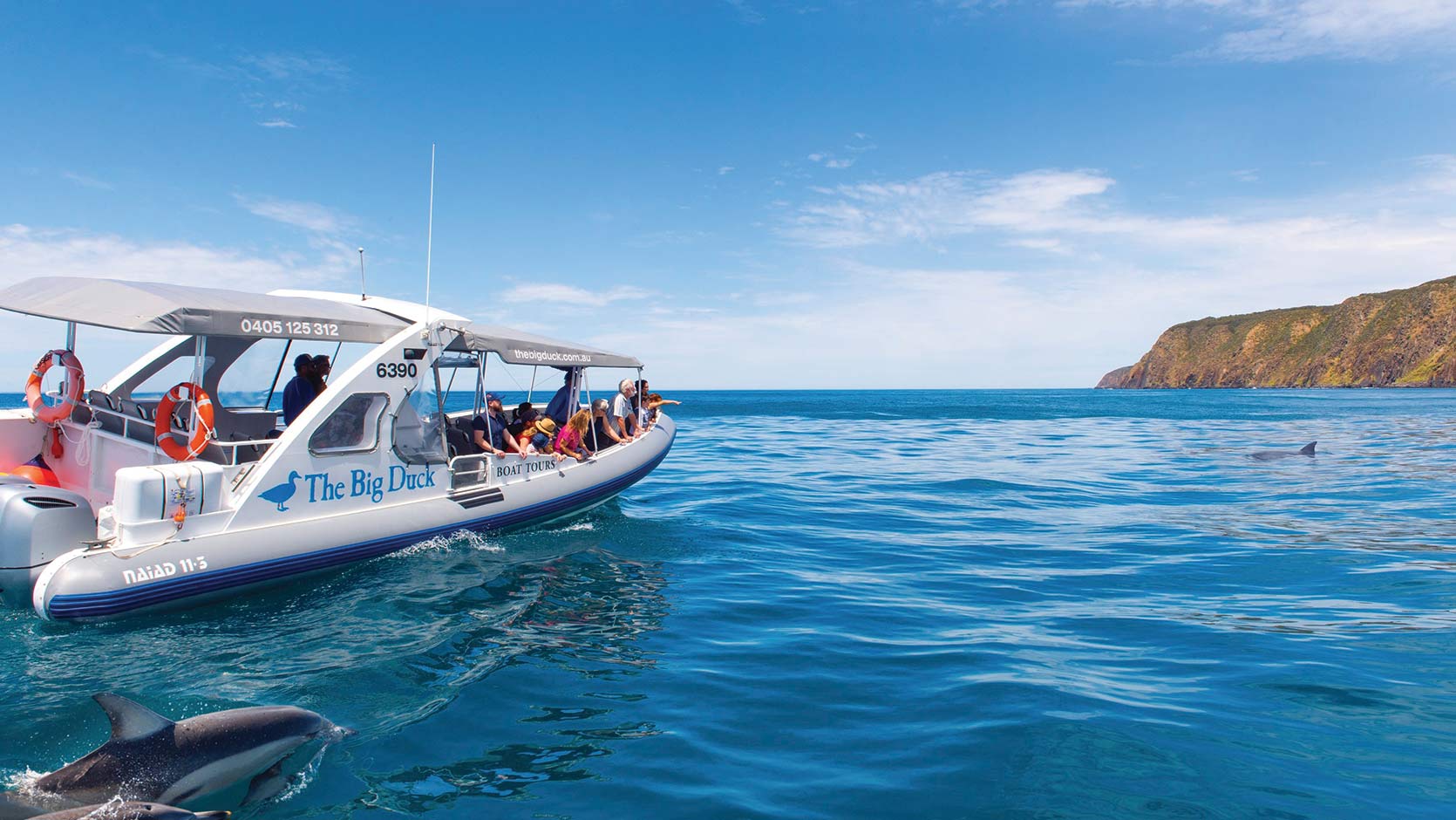 Wildlife and Whale Watching Cruise
Get closer to wildlife with The Big Duck Boat Tours at Victor Harbor, an hour south of Adelaide. Experience a spectacular ocean adventure, see seals, sea lions, dolphins, birds, beautiful islands and coastline. Whale watching cruise will be available during winter months from June to September.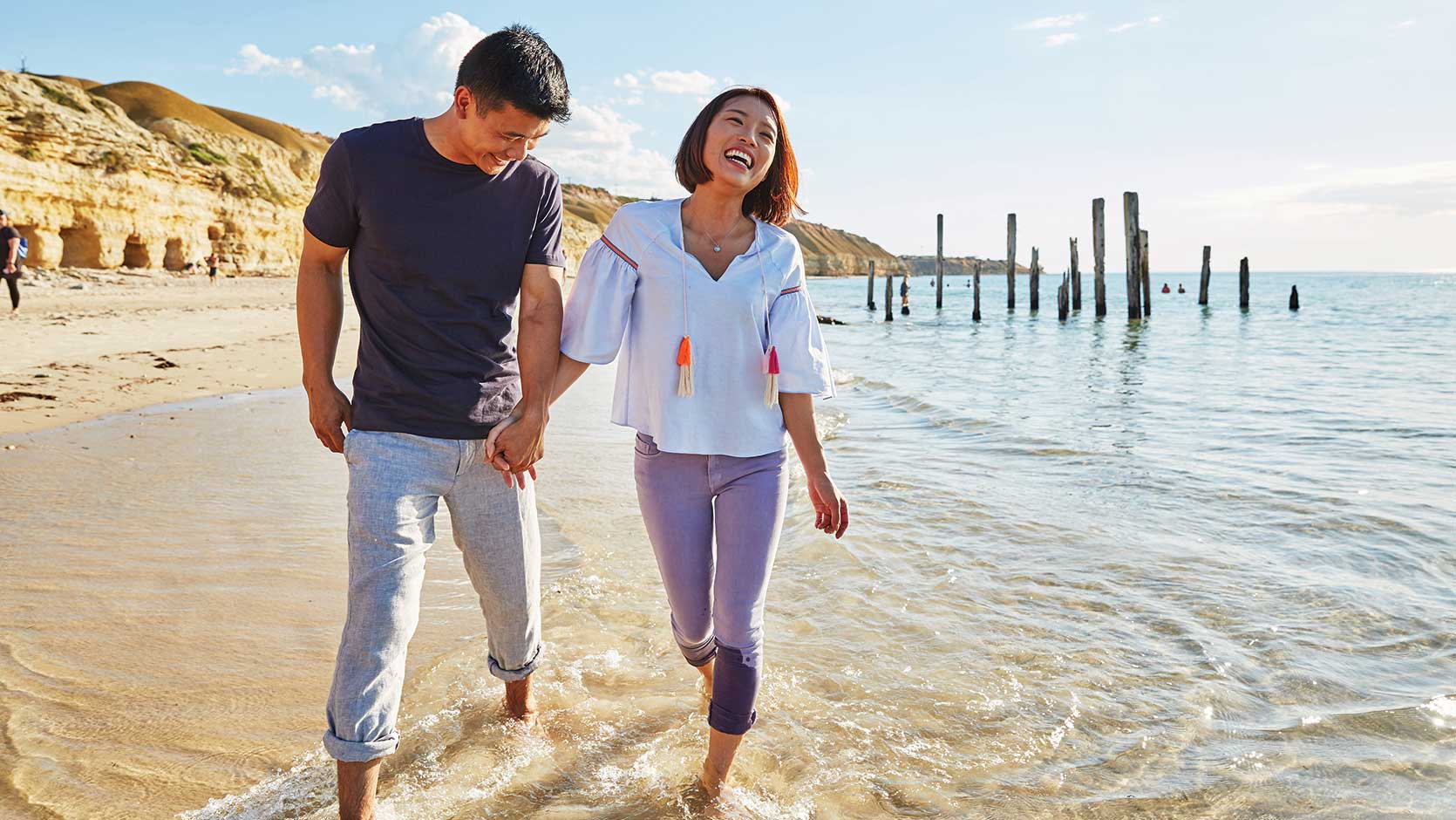 Port Willunga Beach
One of the most Instaworthy spots on the Fleurieu Peninsula, Port Willunga beach, famous for its historic jetty pylons and spectacular sunsets, is only a 40-minute drive from Adelaide. Other famous beaches near Adelaide include Glenelg, Brighton and Henley Beach.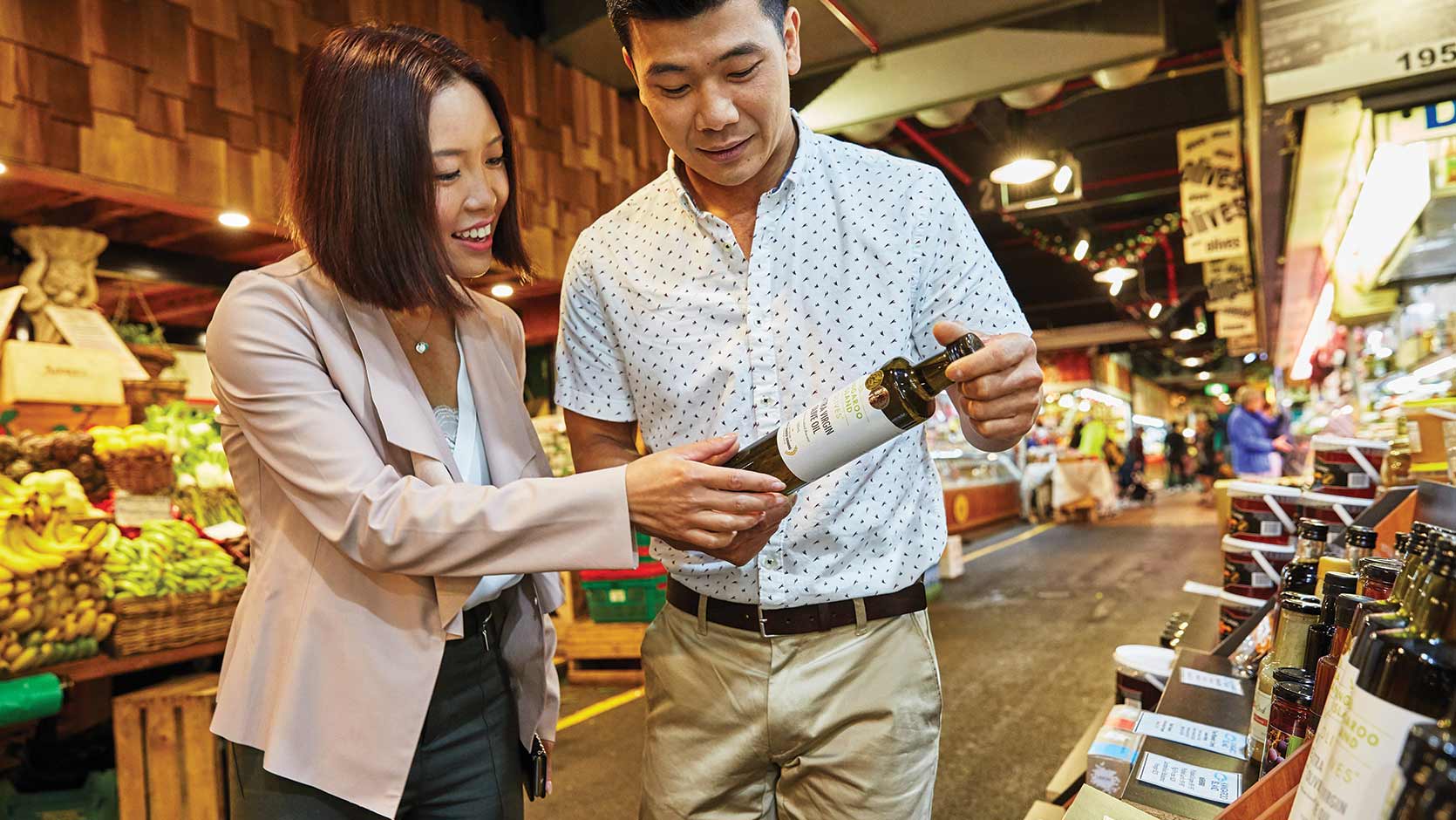 Adelaide Central Market, Adelaide
The Adelaide Central Market has been a thriving hub of food and culture for over 145 years. With over 80 traders, the market offers a huge range of fresh food, along with some of Adelaide's most popular eateries.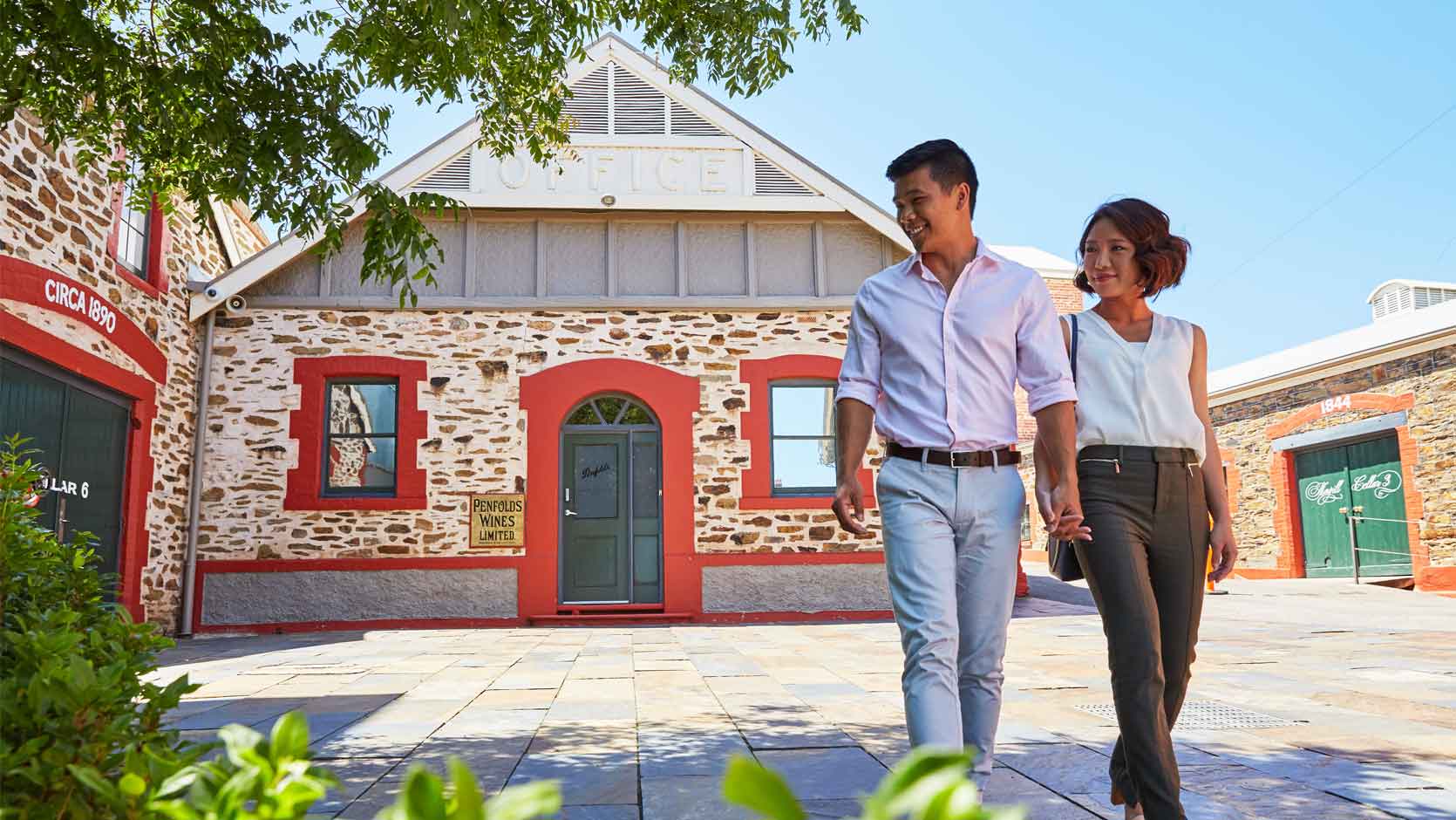 Penfolds Magill Estate, Adelaide

Magill Estate is the closest winery to the city with only 15-min drive and is home to the world-famous Penfolds Grange. The restaurant uses rich produce from the local community, paired with some of the Australia's best wines.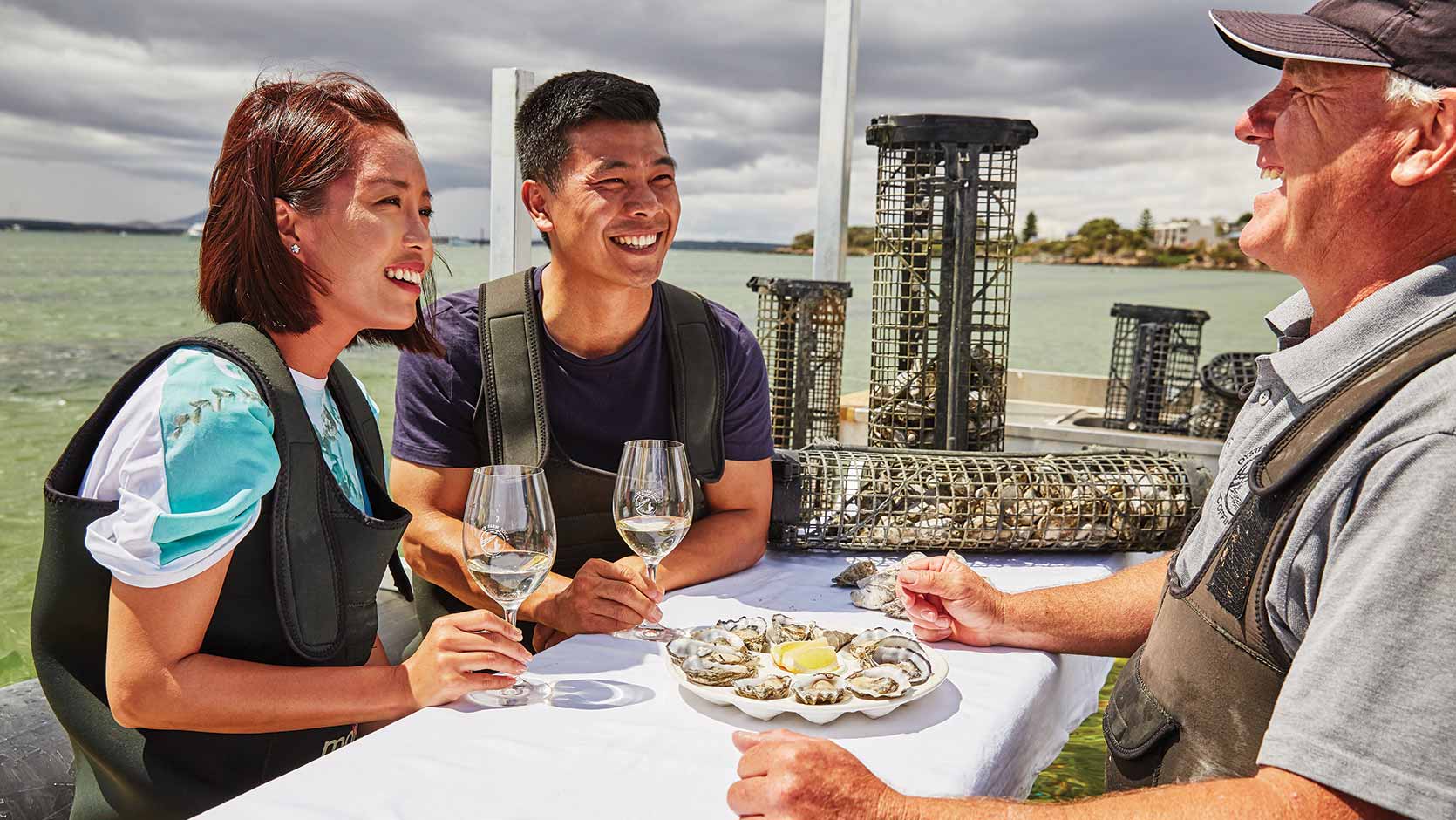 Oyster Farm Tours, Eyre Peninsula

Eyre Peninsula allows you to experience Australia's freshest seafood. At Oyster Farm Tours, you get to learn how to harvest oysters and of course, shuck and slurp the freshest oysters straight from the sea.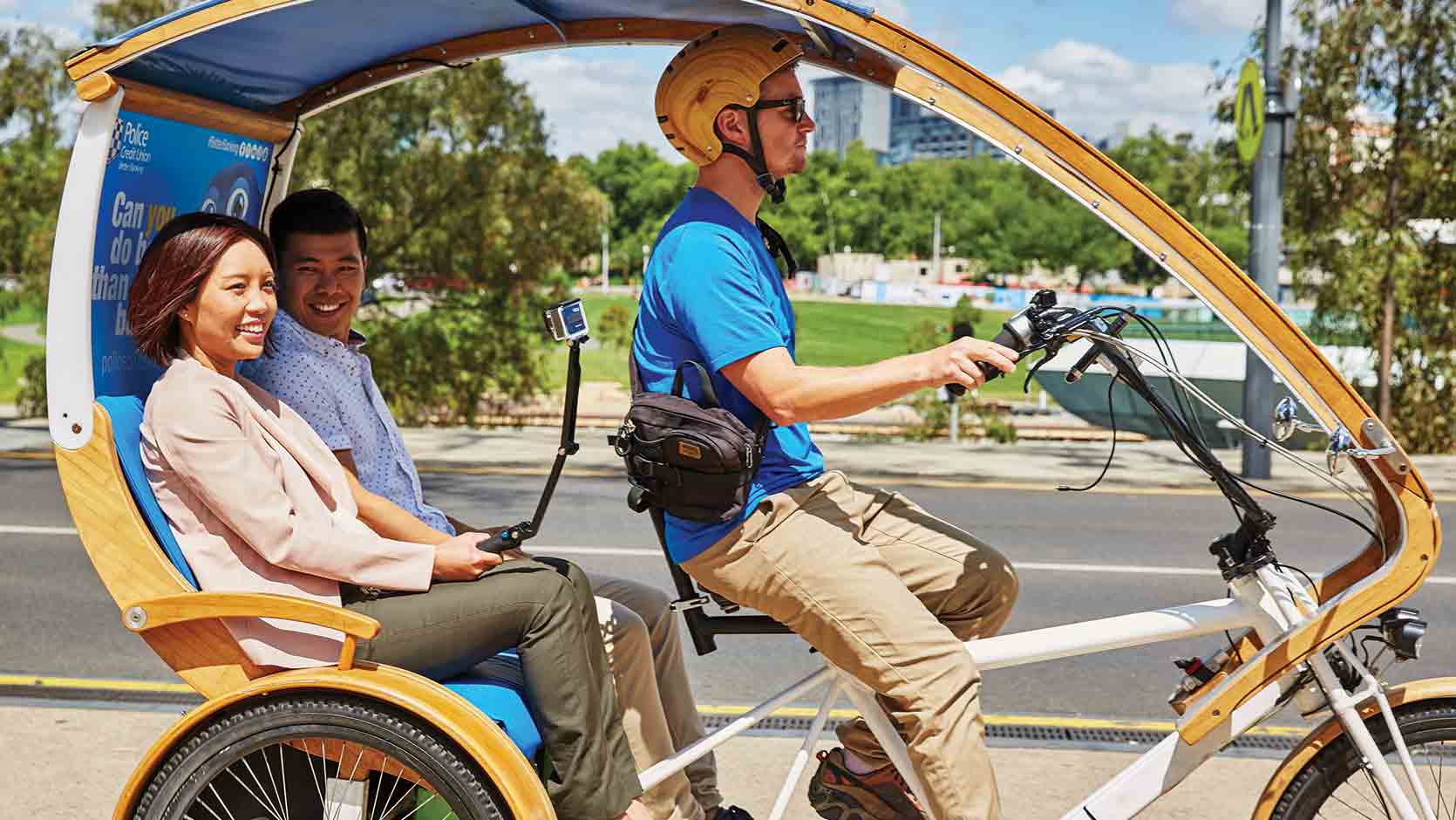 EcoCaddy Tours
EcoCaddy Experiences provide authentic tours of the city of Adelaide hosted by true locals that live and breathe all it has to offer. Together you will explore the city's diverse attractions, rich history and captivating natural landscapes effortlessly on their unique bamboo-bodied pedicabs.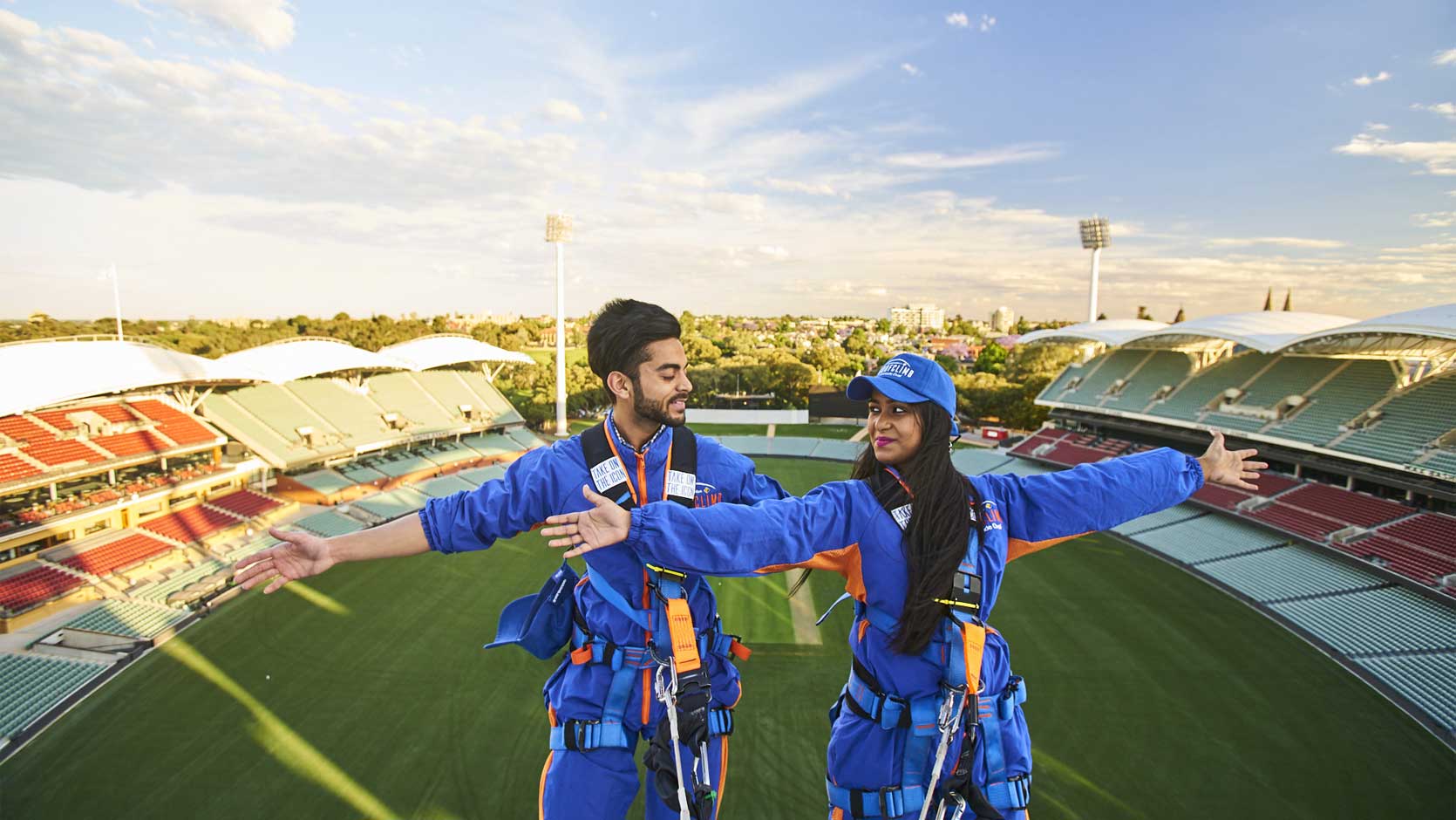 Adelaide Oval RoofClimb
Take on the icon with Adelaide Oval RoofClimb and see the stadium from an entirely different perspective. Climb 50m above the playing field on a rooftop climb like no other. Up top, enjoy views of the city and the Adelaide Hills. You can even lean out over the goalposts, which is quite a thrill.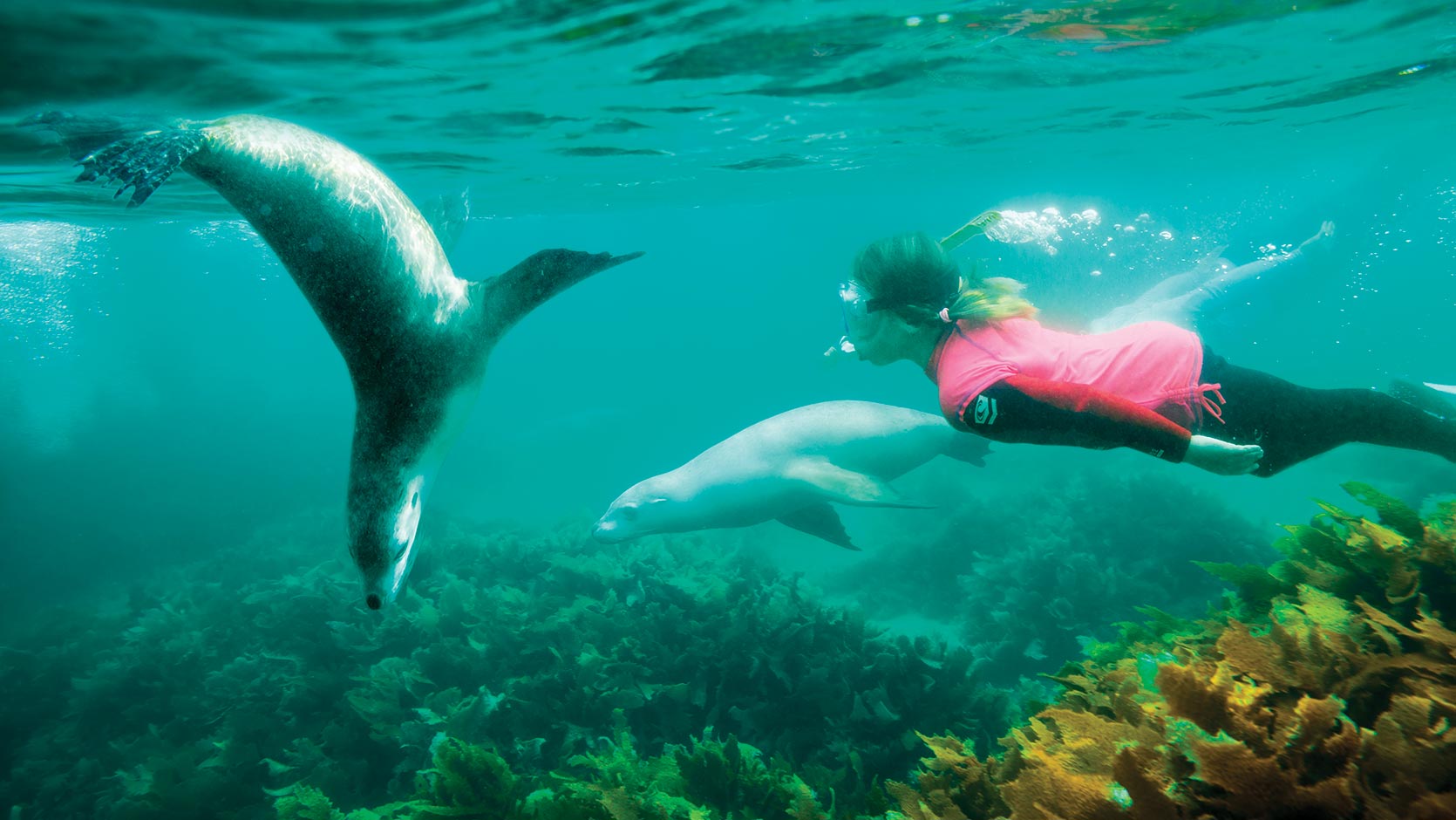 Swim with Dolphins, Sea Lions & Tunas
Swim with wild dolphins at Glenelg, Adelaide's most popular city beach, just 20 minutes from the city. Start your engines and race with the Southern Bluefin Tuna, also known as Ferraris of the Sea at Oceanic Victor in Victor Harbor. The best place to go swimming with sea lions is the Eyre Peninsula.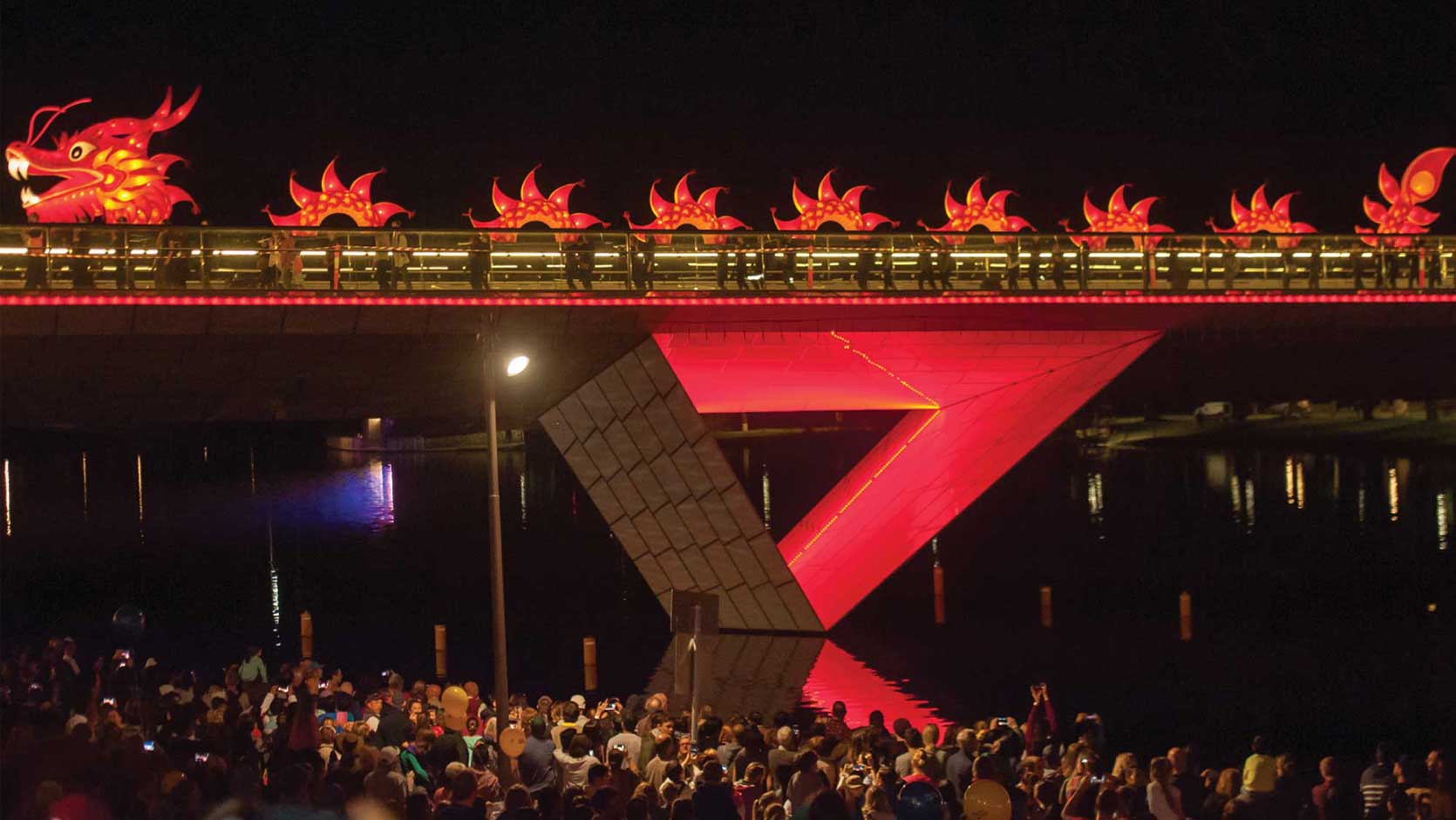 OzAsia Festival (26 October 2017 – 11 November 2018)

OzAsia Festival is Australia's premier international arts festival focussing on Asia. The fortnight-long festival features performances, events and exhibitions celebrating the artistic and cultural ties between Australia and Asia.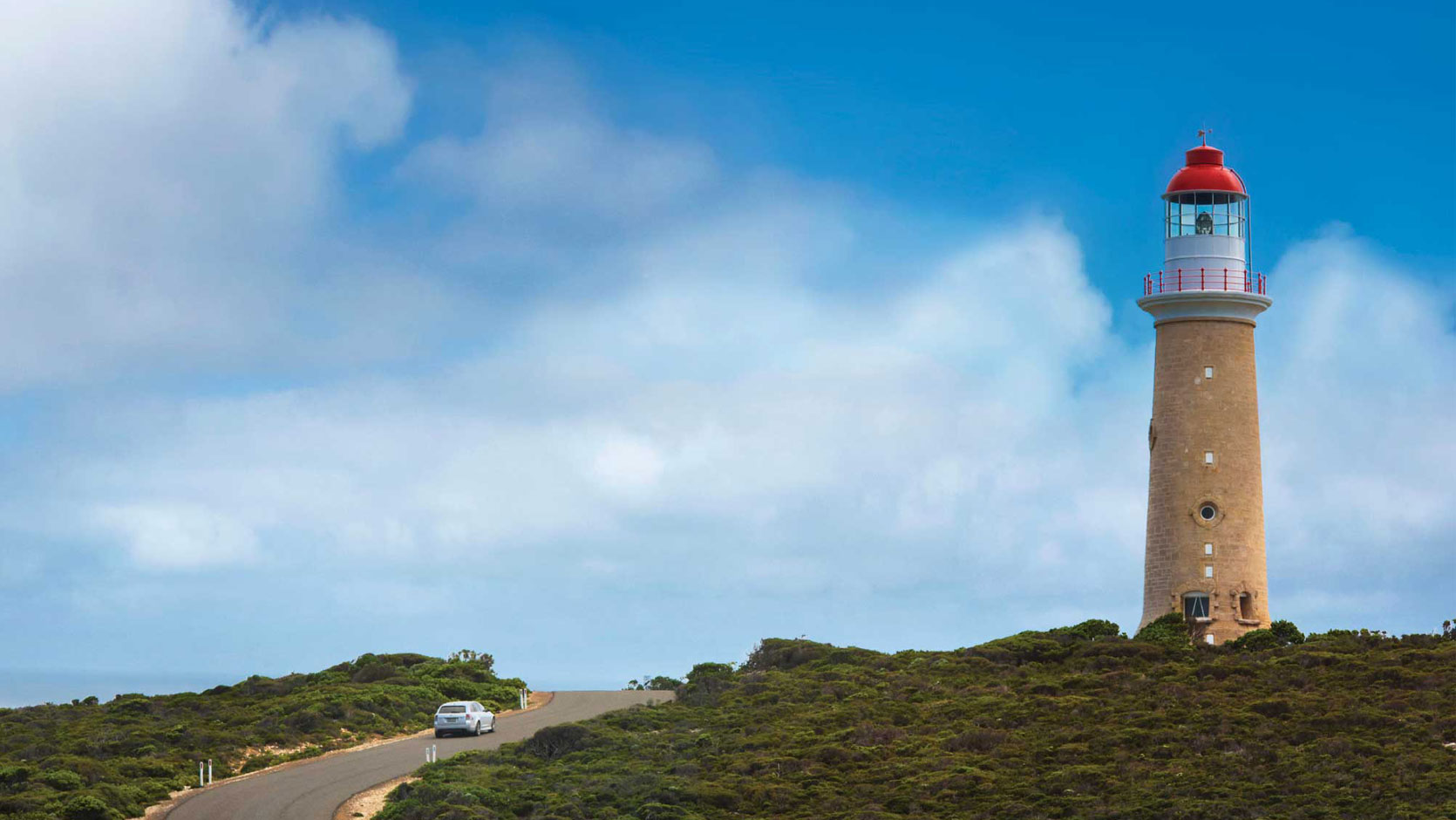 Southern Ocean Drive
A road trip along South Australia's south coast and Kangaroo Island offers something for everyone, from wine to wildlife. Stunning cliff faces, roaring waves and spectacular beaches are just some of the highlights of the Southern Ocean Drive.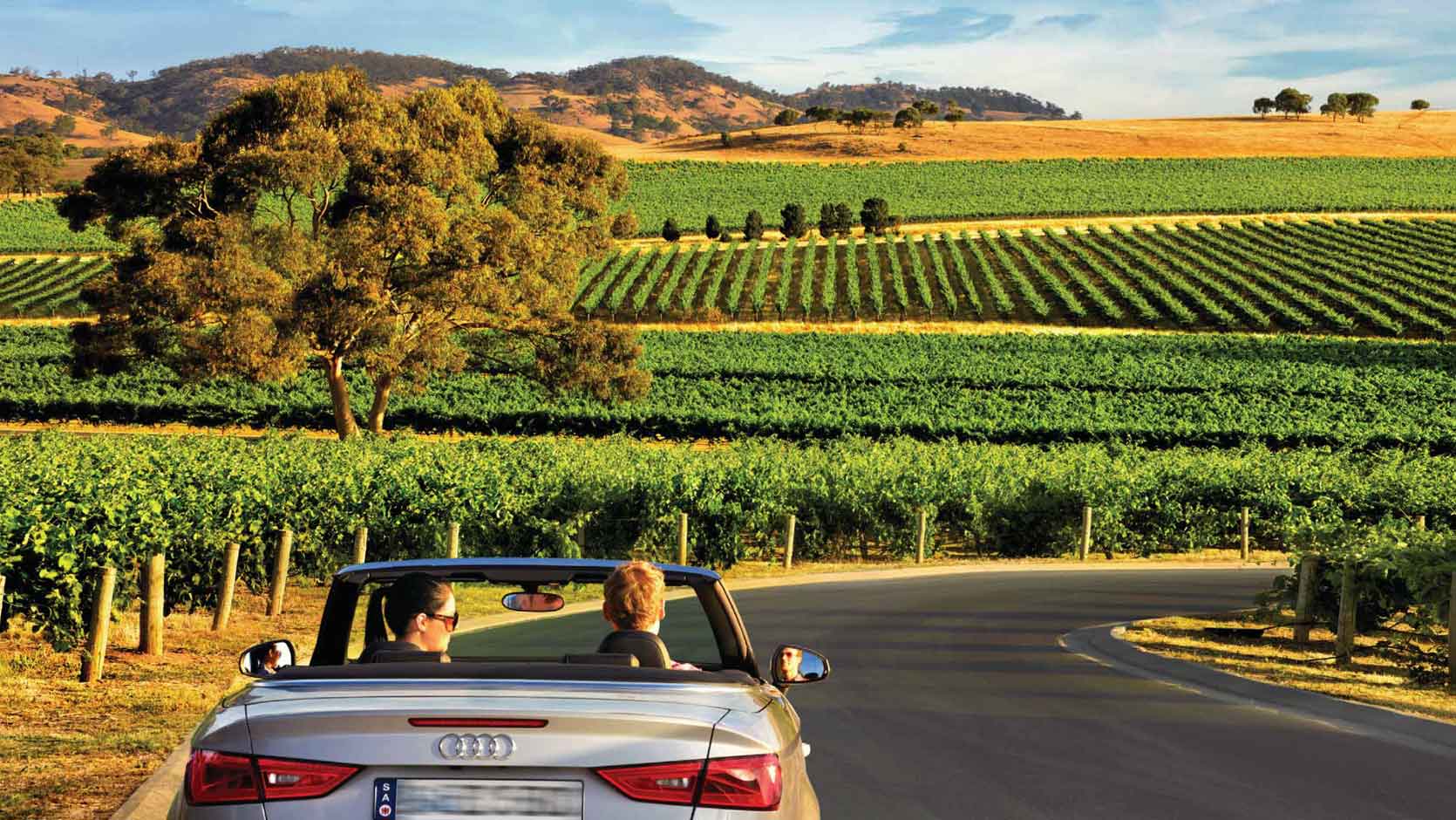 Epicurean Way

If you travel for your taste buds, this culinary adventure through Australia's premier food and wine regions is for you. The Epicurean Way seamlessly links together the four iconic wine regions of McLaren Vale, Adelaide Hills, Barossa and Clare Valley in a journey not available anywhere else in Australia.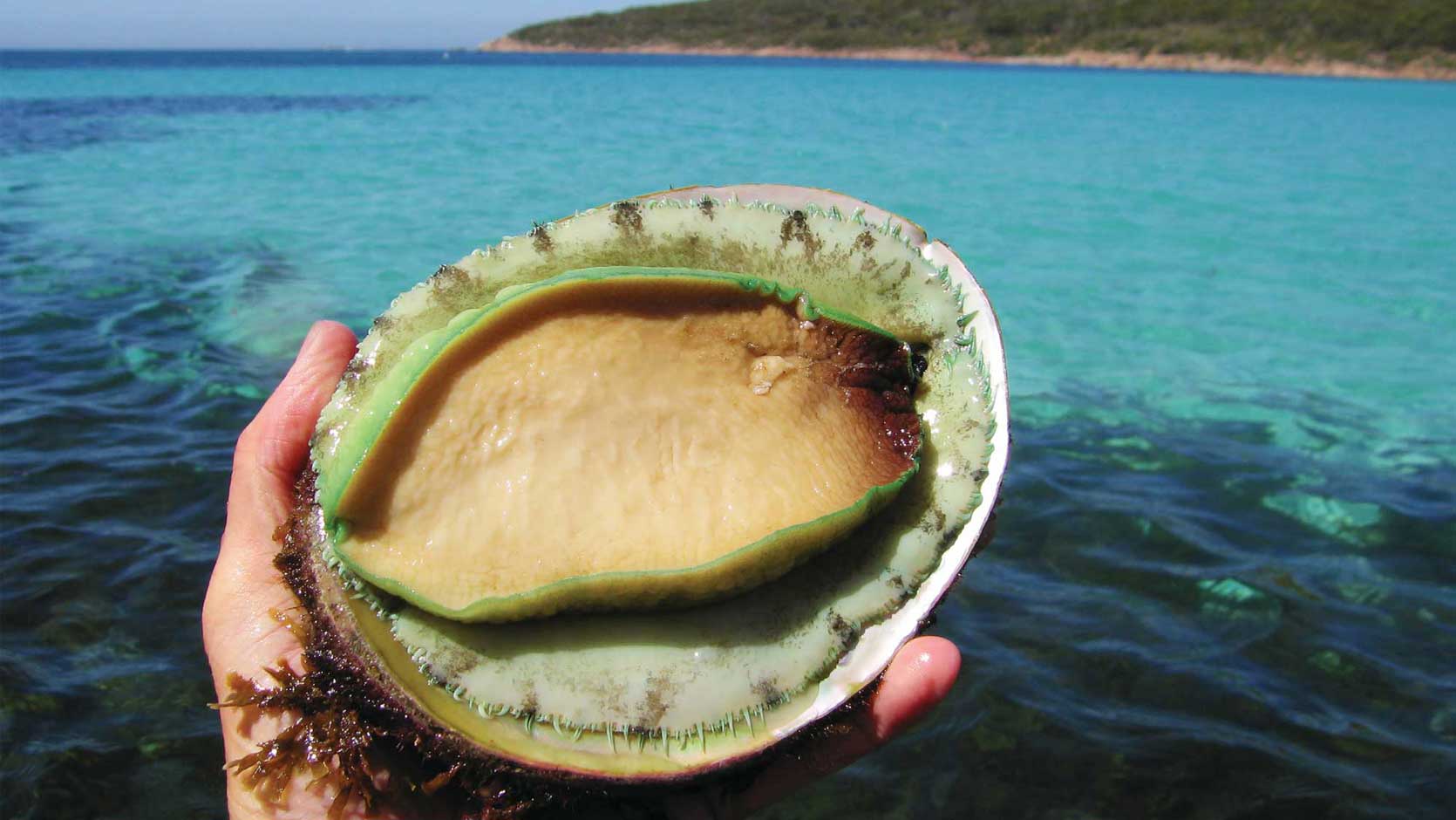 Seafood Frontier

Follow South Australia's stunning coastline on a seafood safari on the Eyre Peninsula - from Whyalla to the state's far west coast. Discover the ultimate seafood safari on the Eyre Peninsula, from the multi-million dollars tuna industry to plucking oysters straight from the water.