RISE EARLY AND ENJOY EXTRA DISCOUNTS
Save even more on our MH Deals when you book your flights from 4am – 9am using our promo code below. Don't miss out on these Daylight Specials.
USE CODE: MHSPECIALS

Book: 4am – 9am, 23 May - 8 Jun 2018 
Travel: Now - 15 Jun 2018 

Fly from Kuala Lumpur/Kota Kinabalu/Kuching to
Adelaide
Auckland
Bangkok
Bengaluru

Brisbane*

Colombo
Dhaka
Hong Kong
Jakarta
Melbourne
Phnom Penh
Shanghai
Sydney
Taipei
Tokyo
*Flight to Brisbane effectively starts from 6 June 2018.
How to book using Promo Code:
1. On our booking widget, choose your destinations.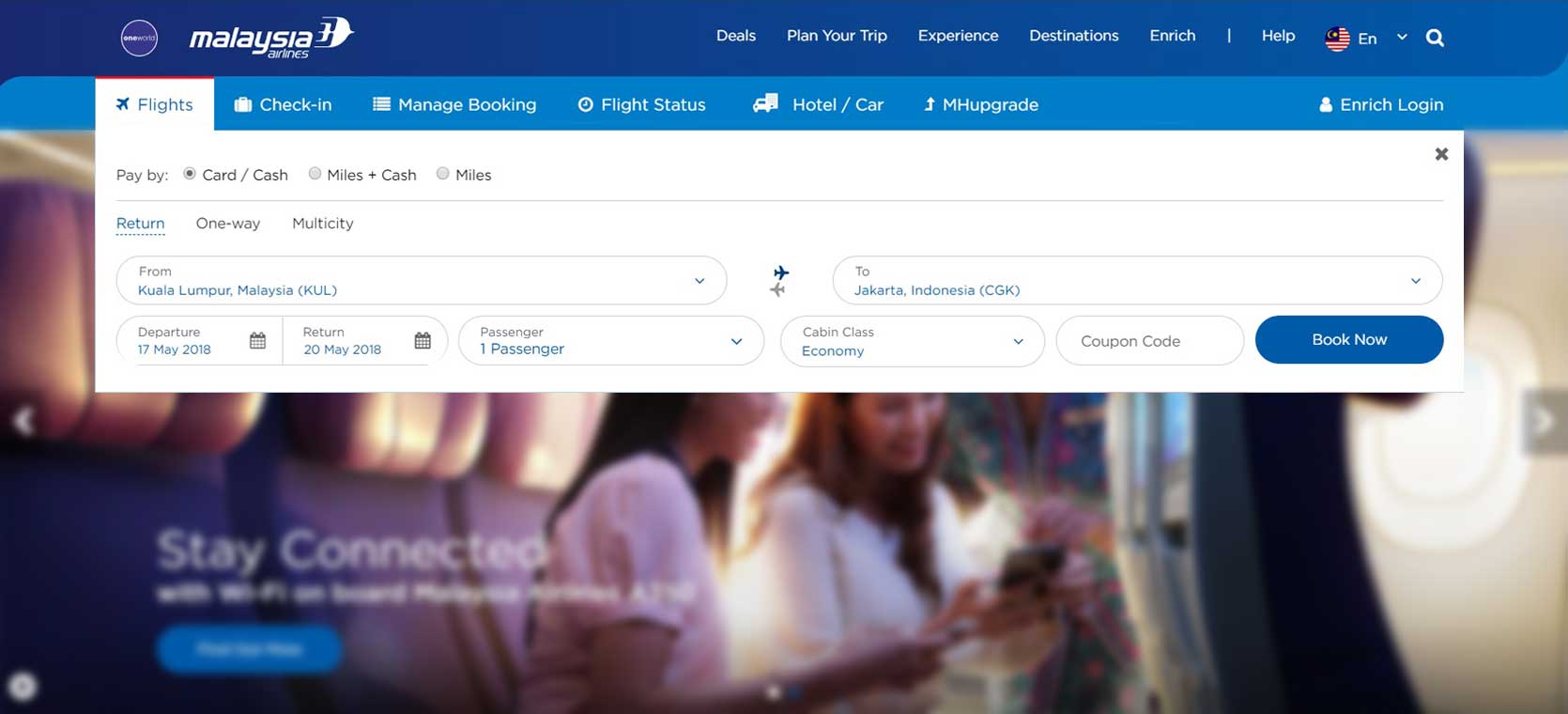 2. Input MHSPECIALS to enjoy this promo.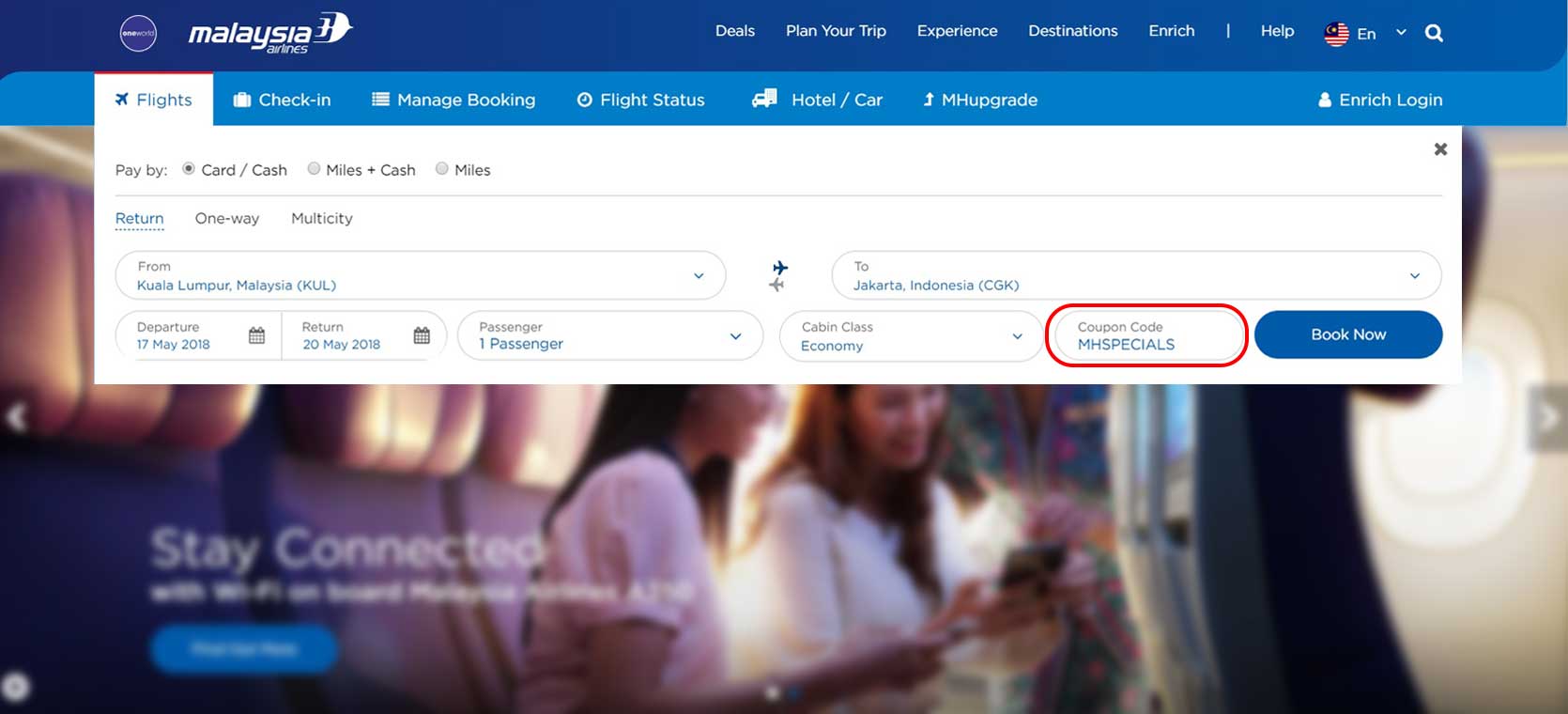 Terms & Conditions:
The coupon code "MHSPECIALS" is case-sensitive. 

The coupon code only valid on 4am - 9am from 23 May - 8 Jun 2018.
The promotional fare can be obtained under the "MH Deals" fare section of the flight search results page, for certain destinations. 
Applies to online bookings only:
Please read this information carefully because additional charges may apply to some flights. 
Fares are valid for sale until 8 Jun 2018. 
The travel period from now - 15 Jun 2018. 
Fares are per person, and include taxes and fuel surcharges, correct as at 14 May 2018. 
Prices subject to change and we reserve the right to alter or extend this offer without notice. 
Prices may fluctuate due to changes in currency exchange, fees & taxes. Fares are quoted in Malaysian Ringgit (MYR).
Applies to online bookings only.
Limited seats available and may not be available on every day or flight throughout the travel period and subject to availability. 
Scheduling is subject to change. 
Codeshare flights NOT permitted. 
Baggage allowance are 30 kg for Economy Class and 40 kg for Business Class, on a through flight.
Stopover NOT permitted. 
Minimum stay for are 3 days (others) and 4 days (United Kingdom, Australia and New Zealand). 
Ticket validity for 3 months.