15% off Golden Lounge Access

Get cozy before your flight with the perfect comfort add on. Get 15% off Golden Lounge access with our Fly Now Deals.
How to choose Golden Lounge access service:
1. Select your flight in our booking site.
2. Complete your details in Book section.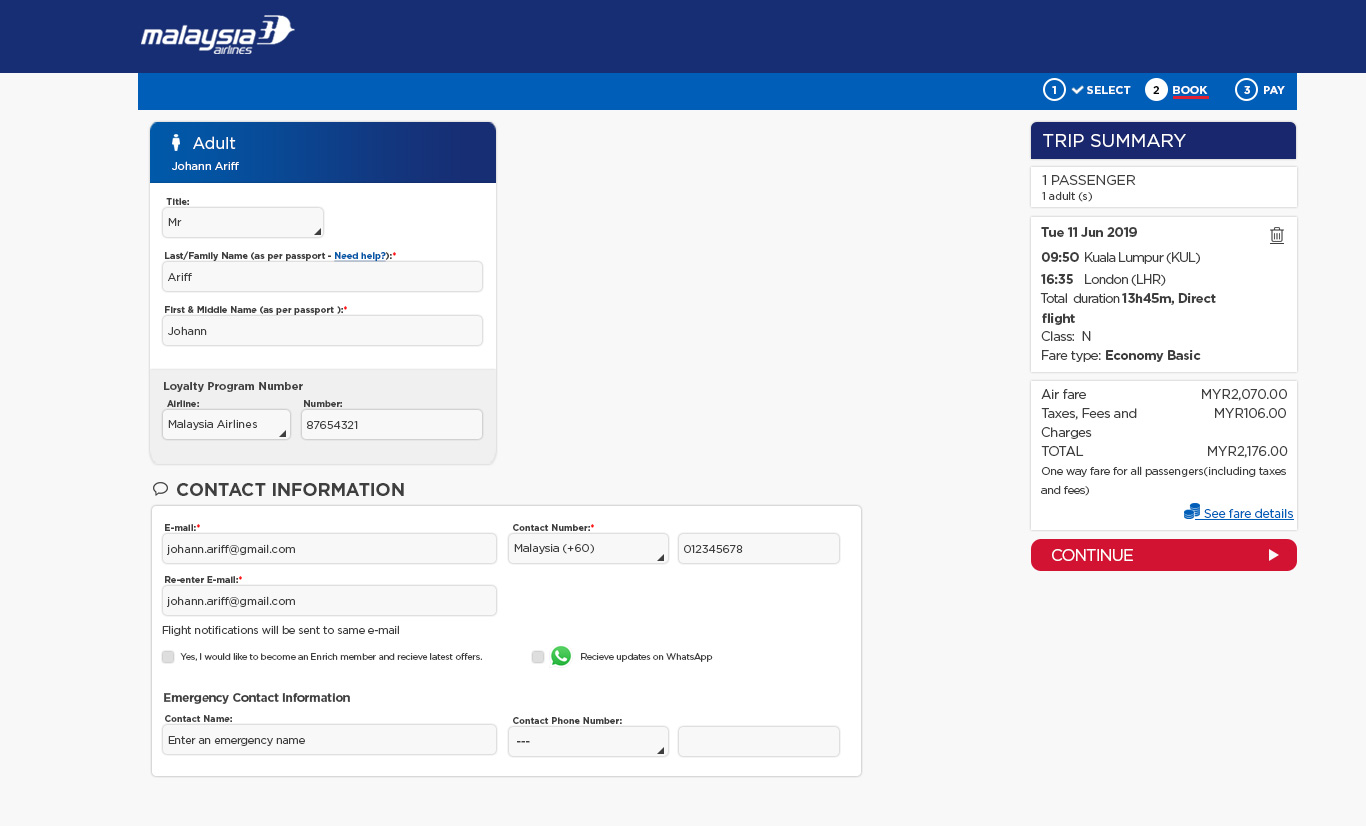 3. There are several services available. Choose Kuala Lumpur Lounge access as your selection.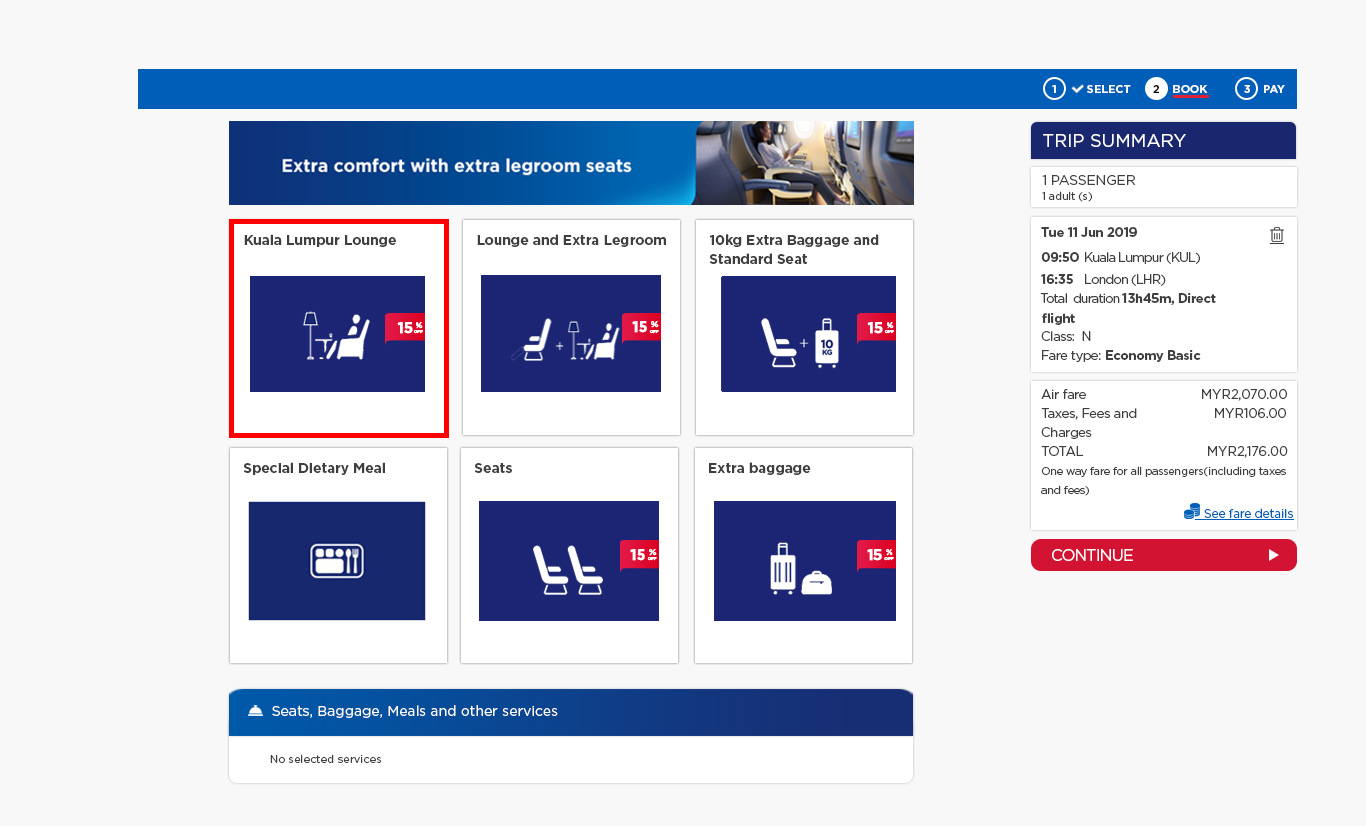 4. Tick the box to add-on into your booking. Click Confirm and Close to finish the selection.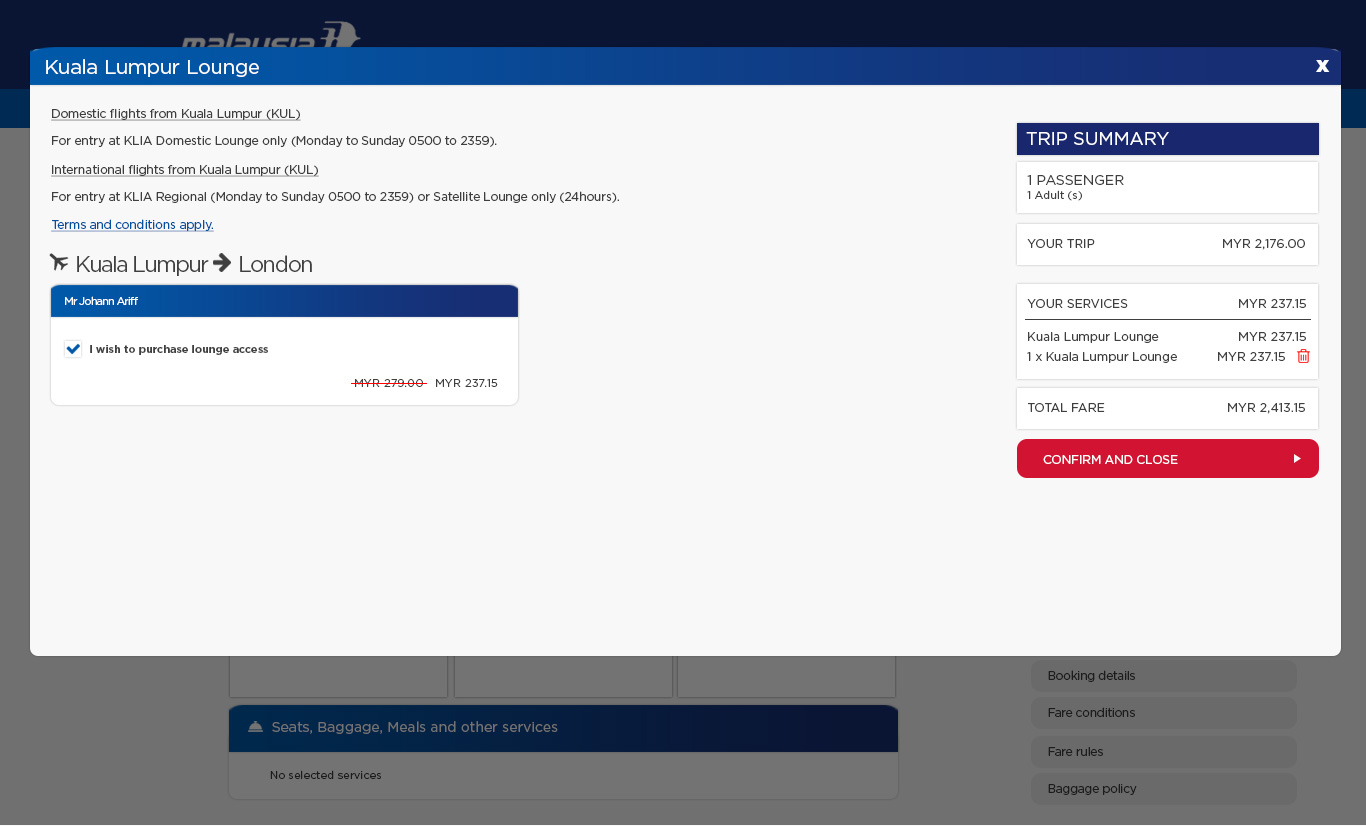 5. Proceed with your add-on in payment page.

Terms & Conditions:

Golden Lounge access is only available on Malaysia Airlines and mobile app only.
Tickets issued by Travel Agents can purchase ancillary via Manage My Booking only.
Valid for Malaysia Airlines operated flights booked from now until 21 June 2019 and travel now until 31 March 2020.
Golden Lounge access only available for flights outbound from Kuala Lumpur and it is applicable for Kuala Lumpur International Airport Satellite, Regional and Domestic Golden Lounge.
Changes: Involuntary. The process will follow existing involuntary policy in which Electronic Miscellaneous Documents (EMD) will be transferred to the new booking. 
Voluntary changes, ancillary products fee are non-refundable, transferable, and exchangeable. 
Malaysia Airlines reserves the right to change the rates, terms and conditions of the above product at any time with or without notice. 
Malaysia Airlines' General Conditions of Carriage for Passengers and Baggage is an integral part of these conditions.