Skip to Navigation
Skip to Content
Skip to Footer

Remember my Enrich ID
En
Accelerate Your Enrich Elite Tier Status Faster
Mark your calendar to travel this year-end and earn Double Elite Miles when you fly with Malaysia Airlines. That's twice the speed for you to fast track your way to move up the next tier from Enrich Blue to Silver to Gold to Platinum membership. Enjoy rewarding experiences as you unlock even more benefits and privileges.
Book: 26 October – 8 November 2017
Travel: 26 October – 31 December 2017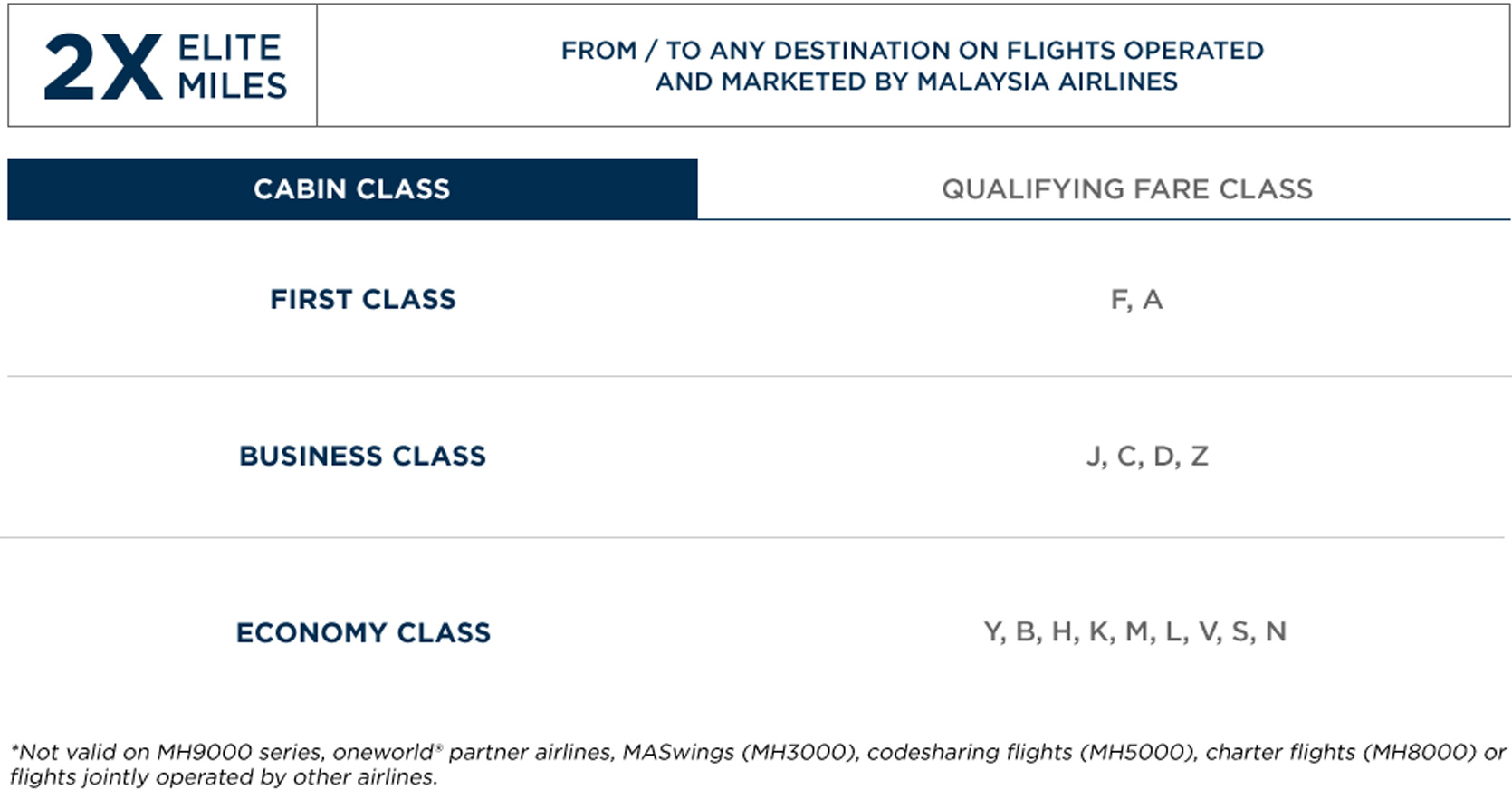 Fast track to your next tier.
For example, if you are an Enrich Blue member, a return trip from Kuala Lumpur to London will earn you 13,174 Elite Miles. Now with this offer, you will earn 26,348 Elite Miles, and an upgrade to Enrich Silver tier status that comes with a handful of priority services and other great benefits.

*This Double Elite Miles offer is valid only for new bookings made between 26 October 2017 – 8 November 2017.
*Please allow 2 - 3 weeks after flown for Elite Miles to be credited.