Travel Advisory: Malaysia Airlines Relocates its operations in Beijing Capital International Airport (PEK) Read more
Win a year-long worth of rewards when you fly with us

Let's celebrate the pride of being Malaysian in a big way! As such, we would like to appreciate and reward you with great year-long rewards from these top brands in Malaysia when you fly with Malaysia Airlines.
All you have to do is book your holiday with us between 9 November – 29 December 2019 at www.malaysiaairlines.com for immediate travel until 31 January 2020 across domestic destinations.
Make flight purchases over Saturday and Sunday between 12pm - 6pm with a minimum single transaction amount of RM301. Complete the contest form below with your booking details and a simple slogan by the following Tuesday, 5pm Malaysian Standard Time (MYT) to stand a chance to win exclusive weekly prizes from your favourite brands such as Celcom, Watson's, Boost and more.
All eligible entries will stand a chance to win weekly prizes! Yes, winners will be drawn weekly over 8 weekends on both Saturdays and Sundays!
There will be a total of 10 Grand Prize Winners and 10 Consolation Prize Winners each weekend.

5 lucky Grand Prize Winners and 5 lucky Consolation Prize Winners who purchased their tickets on Saturday and Sunday each of that weekend will be selected and awarded with prizes from the weekly featured brand partner.

Grand Prize Winners will be rewarded with 1-year worth of products/services from the featured brand partner for that weekend.
All winners' announcement from each weekend will be made on the following Thursday.
The 1 year worth of FREE rewards campaign ends on 29 December 2019.
Congratulations to our 1 year rewards campaign winners!
Thank you for participating in the contest.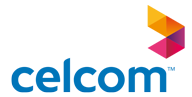 10 X Grand Prize Winners
Law Ping Ping
Ahmad Dzulfikar Bin Mokhtar
Nurjazreena Binti Zulkefli
Abrar Bin Ahmad Mahir
Kalaichelvi Gopal
Wong Shiau Tien
Annabelle Koh Jing Yi
Ahmad Fahmi Bin Mohd Haris
Andrew Wong Wai Hon
Chew Shernhui
10 X Consolation Prize Winners
Charles Yong Khing Jiong
Ng Li Sien
Faezah Suhaili
Lai Pei Li
Ling Eh Lang
Khoo Kok Keong
Yap Wing Lam
Choo Wai Teck
Saudah Binti Muhamad
Noraziah Afiqah Binti Mad Noh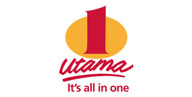 10 X Grand Prize Winners
Fadhli Wong Bin Mohd Hasan Wong
Mohd Saufi Bastami
Siow Sin Wei
Chan Chiew Fang
Abdul Syahiid Bin Mohd Rasidi
Mohd Fitri Bin Mansor
Kimberly Koh Jing Wen
Sivanesan A/L Supramaniyam
Janendran Sugumar
Joanne Johnny Bouniu
10 X Consolation Prize Winners
Nor Marianne Sukarno
Chiew Eng Lin
Mohd Yunus Hamid
Mohd Adam Bin Ariffin
Sarimah Binti Surianshah
Derick Sim Beng
Pier Andre Doyon
Chee Lai Huei
Simon Ting Meng Seow
Yong Wee Peng
So, what are you waiting for?
Plan and book that year-end getaway now and
stand to win some attractive prize rewards!