Win a year-long worth of rewards when you fly with us

Let's celebrate the pride of being Malaysian in a big way! As such, we would like to appreciate and reward you with great year-long rewards from these top brands in Malaysia when you fly with Malaysia Airlines.
All you have to do is book your holiday with us between 9 November – 29 December 2019 at www.malaysiaairlines.com for immediate travel until 31 January 2020 across domestic destinations.
Make flight purchases over Saturday and Sunday between 12pm - 6pm with a minimum single transaction amount of RM301. Complete the contest form below with your booking details and a simple slogan by the following Tuesday, 5pm Malaysian Standard Time (MYT) to stand a chance to win exclusive weekly prizes from your favourite brands such as Celcom, Watson's, Boost and more.
All eligible entries will stand a chance to win weekly prizes! Yes, winners will be drawn weekly over 8 weekends on both Saturdays and Sundays!
There will be a total of 10 Grand Prize Winners and 10 Consolation Prize Winners each weekend.

5 lucky Grand Prize Winners and 5 lucky Consolation Prize Winners who purchased their tickets on Saturday and Sunday each of that weekend will be selected and awarded with prizes from the weekly featured brand partner.

Grand Prize Winners will be rewarded with 1-year worth of products/services from the featured brand partner for that weekend.
All winners' announcement from each weekend will be made on the following Thursday.
Our Fly Malaysia contest has ended. Thank you for participating in the contest and keep stay tuned with us.
The 1 year worth of FREE rewards campaign ends on 29 December 2019.
Congratulations to our 1 year rewards campaign winners!
Thank you for participating in the contest.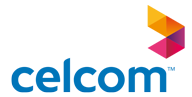 10 X Grand Prize Winners
Law Ping Ping
Ahmad Dzulfikar Bin Mokhtar
Nurjazreena Binti Zulkefli
Abrar Bin Ahmad Mahir
Kalaichelvi Gopal
Wong Shiau Tien
Annabelle Koh Jing Yi
Ahmad Fahmi Bin Mohd Haris
Andrew Wong Wai Hon
Chew Shernhui
10 X Consolation Prize Winners
Charles Yong Khing Jiong
Ng Li Sien
Faezah Suhaili
Lai Pei Li
Ling Eh Lang
Khoo Kok Keong
Yap Wing Lam
Choo Wai Teck
Saudah Binti Muhamad
Noraziah Afiqah Binti Mad Noh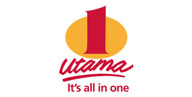 10 X Grand Prize Winners
Fadhli Wong Bin Mohd Hasan Wong
Mohd Saufi Bastami
Siow Sin Wei
Chan Chiew Fang
Abdul Syahiid Bin Mohd Rasidi
Mohd Fitri Bin Mansor
Kimberly Koh Jing Wen
Sivanesan A/L Supramaniyam
Janendran Sugumar
Joanne Johnny Bouniu
10 X Consolation Prize Winners
Nor Marianne Sukarno
Chiew Eng Lin
Mohd Yunus Hamid
Mohd Adam Bin Ariffin
Sarimah Binti Surianshah
Derick Sim Beng
Pier Andre Doyon
Chee Lai Huei
Simon Ting Meng Seow
Yong Wee Peng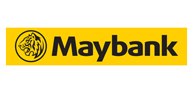 10 X Grand Prize Winners
Siti Nuradilla Binti Zahar
Abdul Aziz Bin Zakaria
Eugene Ng Yew Jing
Liew Sze Yuan
Che Nurasyikhah Binti Che Dan
Chai Hui Ying
Tang Hing Tung
Jenny Wong
Wong Eu Gene
Yeoh Lay Hoon
4 X Consolation Prize Winners
Betty Chiew Mee Hui
David Liew Way Han
Leong Yung Kit
Faisal Bin Mohd Rustham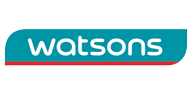 10 X Grand Prize Winners
Adrain Ling Chieng Kuang
Se Wai Feng
George Oh Yew Weng
Kimberly Koh Jing Wen
Chew Beng Kee
Emmy Siswanti Wijaya
Muhamad Zharif Bin Abdul Wahab
Maria Dawina Anak Baning
Natasha Kok Renxyn
Siaw Wui Wui
10 X Consolation Prize Winners
Lim Si Yung
Ramnan Jeyasingam
Herman Sophiaan Bin Aziz
Fenie Gou
Nishith Shah
Koh Yaw Hui
Anuar Bin Puteh
Folerine Ongoron
Nurul Husna Binti Rajhan
Muliana Binti Tahan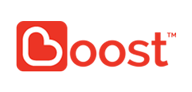 10 X Grand Prize Winners (Boost)
Halina Khalil
Shim Kuan Fui
Tee Young Leong 
Ahmad Ghazi Bin Maslan
Muhammad Fauzi Bin Yusof
Ng Chee How
Ahmad Zulhusni B Abdollah
Lim Swer Wee
Wong Siew Mon
Katrice Lim Xin Jie
4 X Consolation Prize Winners (Boost)
Ea Ren Foo
Ng Hui Shan
Azlan Bin Ashar
Fong Chan Yip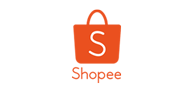 10 X Grand Prize Winners (Shopee)
Sarah Marilyn Amin
Wilson Chung Yung Lieh
Mattias Murphy Lai
Arthur Wong
Mohammad Hafis Bin Rosmaman
Lim Yi En
Chong Wai Keong
Randel Anak Dana
Khor Wen Hui
Ronald Somera
5 X Consolation Prize Winners (Shopee)
Mohd Azro Shahrin Bin Abdul Hamid
Ooi Hooi Sim
Heah Kay Khuang
Kyaw Zin Wai
Kaselyn Fernando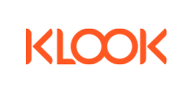 8 X Grand Prize Winners (Klook)
Kimberly Koh Jing Wen
Nur Nazurah Binti Mohd Nasir
Stephen Lim Thiam Peow
Raihana Sharir
Muhamad Mokhsein Bin Baharuddin
Nur Nazurah Binti Mohd Nasir
Afdhal Aizat Bin Abd Jalil
Lee Pey Jiuan
4 X Consolation Prize Winners (Klook)
Goh Jiajie
Nur Shaheera Binti Maxtar
Patrick Lau
Peter Cheu Teck Lik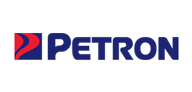 8 X Grand Prize Winners (Petron)
Mohd Riduan Bin Abd Hashim
Nor Hayati Abdul Ghani
Kuljit Singh Minda Singh
Nurul Najihah Binti Mad Rosni
Maiden Kutti Bin Maricar
Kimberly Koh Jing Wen
Mohamad Alex Edward Jamuh Abdullah
Randel Dana
3 X Consolation Prize Winners (Petron)
Masiyah Waji
Imron Yahya
Ahmad Fauzi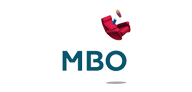 4 X Grand Prize Winners (MBO)
Lim Geok Tee
Craig Alderson
Choong Cherng Woei
Norlia Binti Jol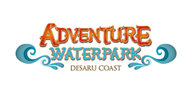 4 X Grand Prize Winners (Petron)
Chew Shern Hoong
Law Bee Keng
Nguang Suok Ling
Lau Cher Rene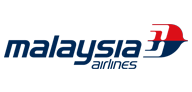 Grand Prize Winners 
Chang Vun Jian Selwyn
Wong Siow Yen
Chan Lup Man
Jane Chin Sat Yuan
Consolation Prize Winners
Teng Pe Yang
Ester Chee Xiao Yuan
Ooi Shi Ying
Ng Chong Sian
Norazah Bt Abdul Rahman 
So, what are you waiting for?
Plan and book that year-end getaway now and
stand to win some attractive prize rewards!