Browser outdated: Flight search is not supported in IE version 10 or lesser. Please visit malaysiaairlines.com with supported browser.

Browser update: Please use Microsoft edge for better experience.
Flight search is not supported in IE version 10 or lesser. Please visit malaysiaairlines.com with supported browser.
Please use Microsoft edge for better experience.
If you're a travel manager, a travel booker or a business traveller looking for seamless, time-saving and affordable travel solutions, MHbiz Pro by Malaysia Airlines is designed for companies that prefer to self-manage their business travels. MHbiz Pro is an easy-to-use booking tool that allows you to track your own travel bookings, earn Corporate Enrich Points for your business, enjoy upfront savings and various benefits.
​
Sign up for MHbiz PRO today to enjoy benefits such as free sign-up, flights to over 1,000 destinations with Malaysia Airlines and our oneworld partners, preferential fares, and so much more. Enjoy exclusive discounts not only for yourself but also for your loved ones, to be used for both business and leisure travels.​
​
We're also sweetening the deal with complimentary Starbucks coffee vouchers for all new sign-ups. Vouchers are limited to the first 100 only, so don't miss out!​​
​
Campaign Period: Now until 7 October 2022​
​
*Terms & conditions apply.​
​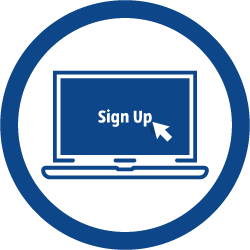 Free Sign Up
MHbiz Pro allows businesses to own a corporate travel solution at no cost, which means there will be no subscription fee or registration fee involved to maintain the access.​
No minimum spend is required upon registration, or to maintain the access. ​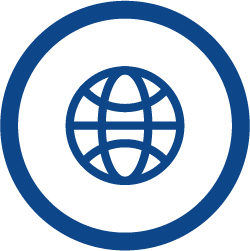 Over 1000 Destinations
Malaysia Airlines flies you to over 1000 destinations together with its oneworld partners.​
With MHbiz Pro, you get to manage and track all your travel spend under one portal for easy reference. ​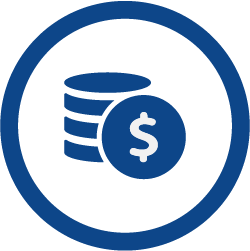 Preferential Fares​
Save more with attractive corporate fares upon successful application on all Malaysia Airlines' operating routes.​​
Your employees can now book their tickets for business or leisure with discounted fares.​​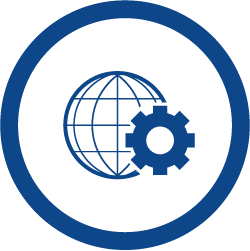 Travel Policy Compliance
MHbiz Pro allows your Corporate Travel Manager to design approval flow according to your corporate travel policy. ​
Regardless of the size of your organisation, MHbiz Pro allows them to manage their own bookings as well as their family details via the portal for future travels.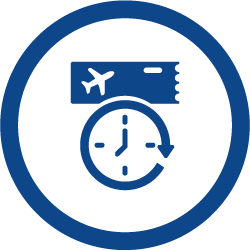 Convenient Ticketing Time​​
Confirm your flight 15 days and up to 2 hours before departure.*​​
While waiting for your tickets to be approved, MHbiz Pro will be able to hold the fares within the stipulated time frame.​​​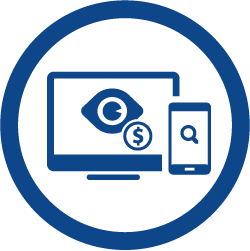 Optimised Travel Expense
Design and generate your report to monitor your corporate travel spend.​
More than 25 fields available for your Corporate Travel Manager to extract the report.​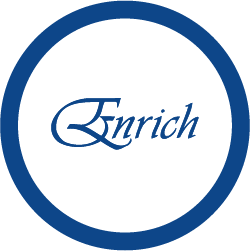 Corporate Enrich Points
With MHbiz Pro, your organisation can earn Corporate Enrich Points on all Malaysia Airlines, MASwings and Firefly operating flights for corporate travel. You can use the points for future flights with Malaysia Airlines.​​
Employees will still be earning their individual Enrich Points while your company earns Corporate Enrich Points! In addition, if you're a oneworld alliance member, you'll also earn your frequent flyer points.​​
Manage all your travels in one place and get the most out of your corporate travel budget with easy reporting on Points earned, top routes and more.​
ENROL NOW​
Effective 16 February 2021, MHbiz Pro no longer requires corporates to maintain a minimum travel spend annually.
Get the latest programme details and start enjoying MHbiz Pro privileges right away.​
Campaign Terms and Conditions:
To be eligible as prize winners of this campaign, participants must sign up with MHbiz PRO as a new member during the campaign period, between 5 September – 7 October 2022.
The closing date for entries is on 7 October 2022 at 11.59pm (Korea Time - GMT+9). The prize is available on a first-come, first-served basis during the campaign period.
The first 100 participants that satisfy the eligibility in #1 above during the campaign period will be awarded the prize.​
The prize (a mobile coffee coupon) will be sent through Giftishow to the winners.
If participants do not register their mobile numbers with MHbiz PRO, an email will be sent to participants to confirm the correct mobile numbers. If participants do not answer in 7 calendar days, the prize will be forfeited.​
This event may be cancelled without prior notice at the sole discretion of Malaysia Airlines.​​