Step 1
Log in to Enrich Online to check the number of Enrich Miles you have accumulated
Step 2
Select the flight you wish to redeem
Step 3
Redeem > Choose to pay in full Miles or use Miles & Cash for your flight 
Redeem Enrich Miles
Beat the queue and make your online redemption of flights on Malaysia Airlines and MASwings at your own convenience.
Flights on Malaysia Airlines and MASwings can also be redeemed through Malaysia Airlines Call Centre at 1-300-88-3000 (within Malaysia) or +603 5562 6330 (outside Malaysia) or Malaysia Airlines Ticket Offices.
Malaysia Airlines' new Reservation System is in place for a better online booking experience. With the upgraded system, Enrich members can enjoy a new dynamic redemption with more fare options on Malaysia Airlines and MASwings* operated flights. This is subject to seat availability and not applicable on Malaysia Airlines codeshare and marketed flights, and MASwings operated flights.
You can choose either to redeem with full miles or use Miles & Cash from as low as 1,000 Enrich Miles. Just top up the difference with cash. Login to Enrich Online
*not valid on MASwings flights operated by DHT aircraft type.
Enjoy a better online booking experience with these benefits: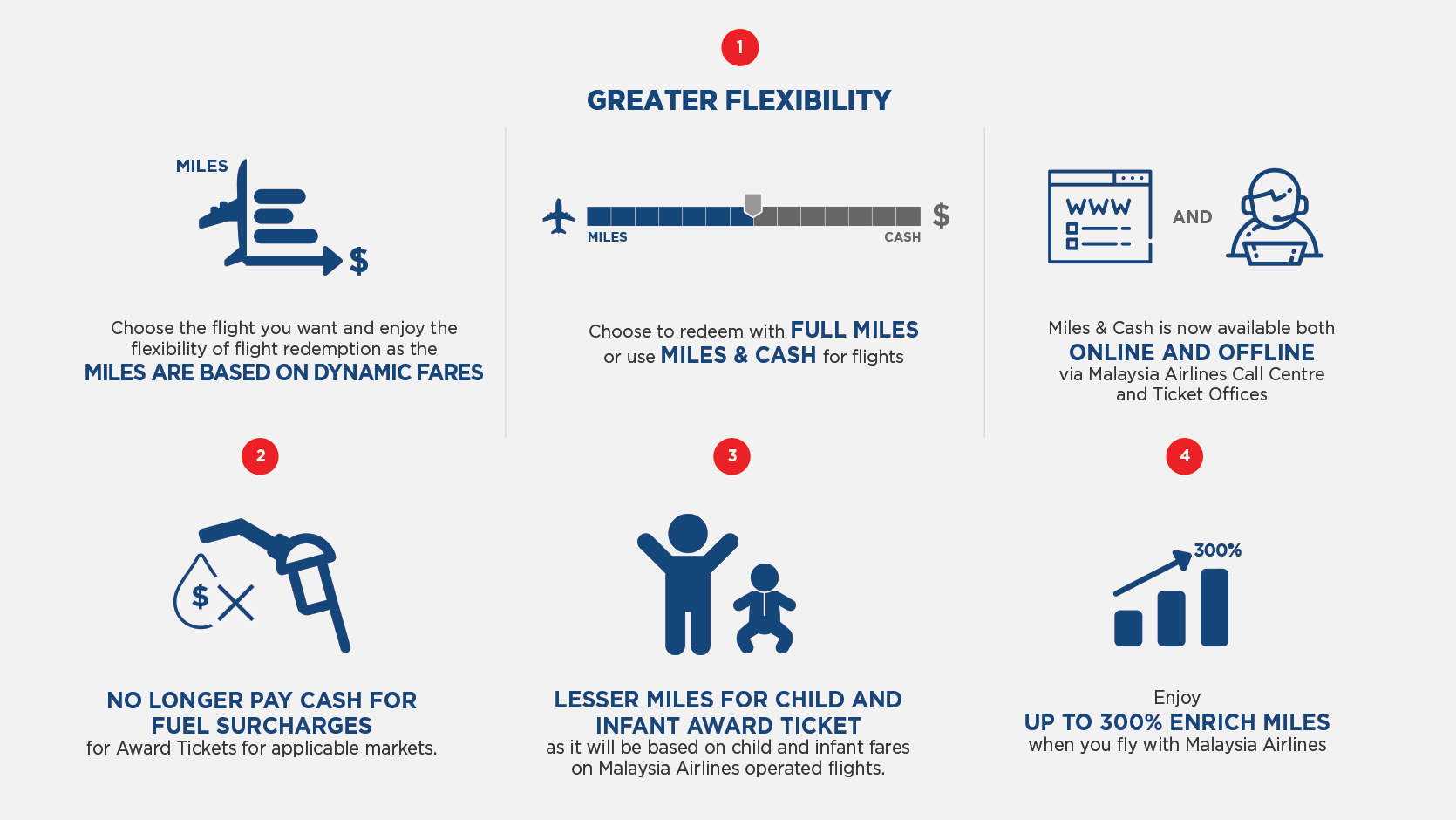 Redemption Upgrade Table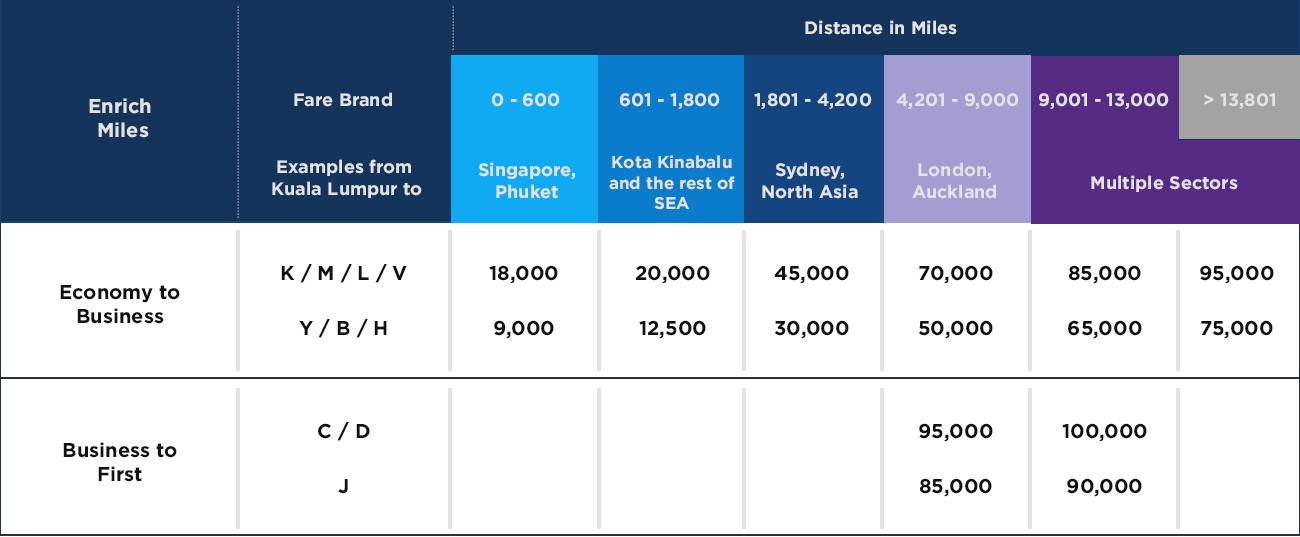 Class Eligible for Redemption Upgrade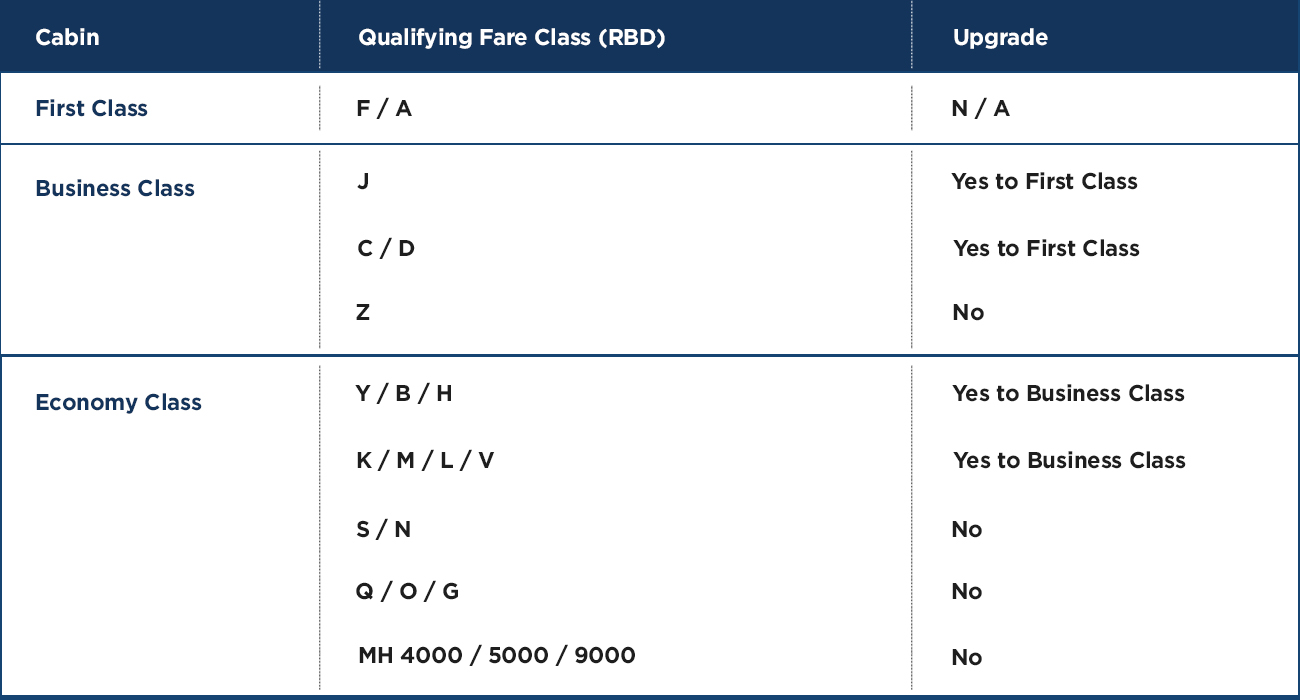 Redemption Booking Class for Upgrade
Upgrade Award Travel reservation must be booked on the redemption booking classes stated below and is subject to availability.