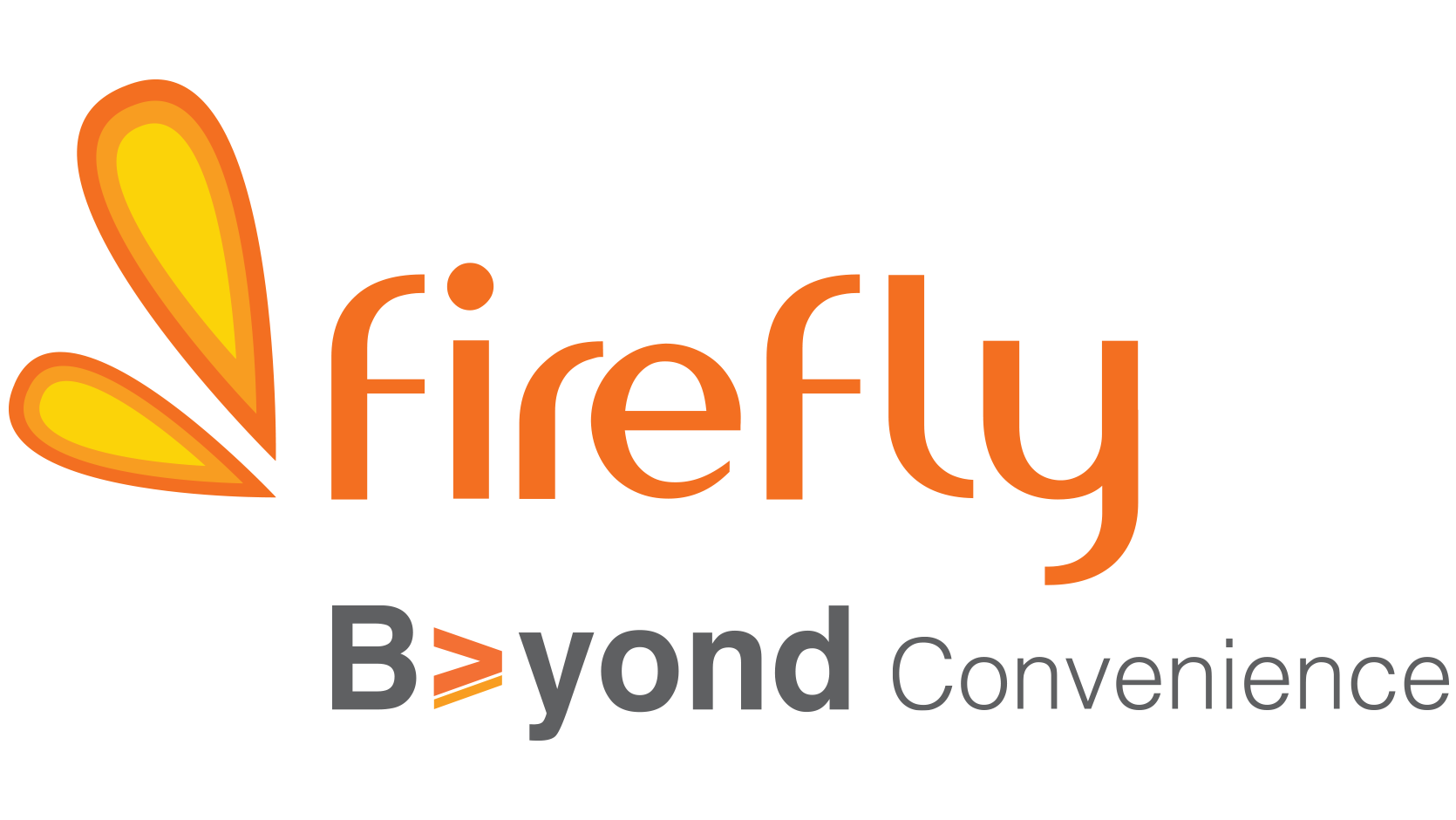 Enjoy 30% Off Enrich Miles with Firefly!
In celebration of 30 years of Malaysia Airlines' frequent flyer programme, journey around Southeast Asia with Firefly and enjoy 30% off Enrich Miles. Experience new cultures, discover the delights of the local cuisines, or simply relax on the golden sands of the tranquil beaches.

Explore the wonders of Southeast Asia. Redeem your journey now.
Redeem          : 1 October – 31 December 2017
Travel              : 16 October 2017 – 31 March 2018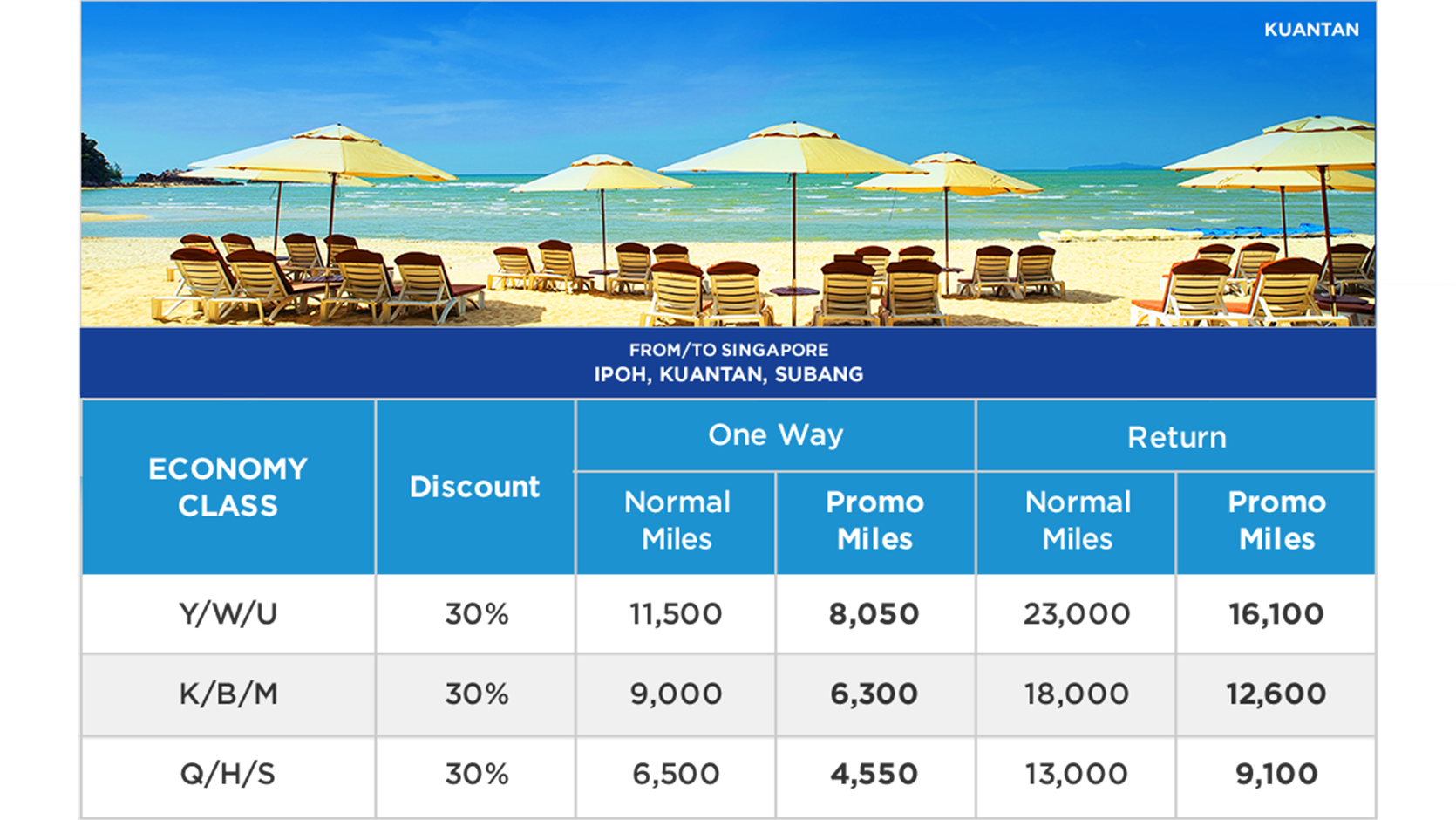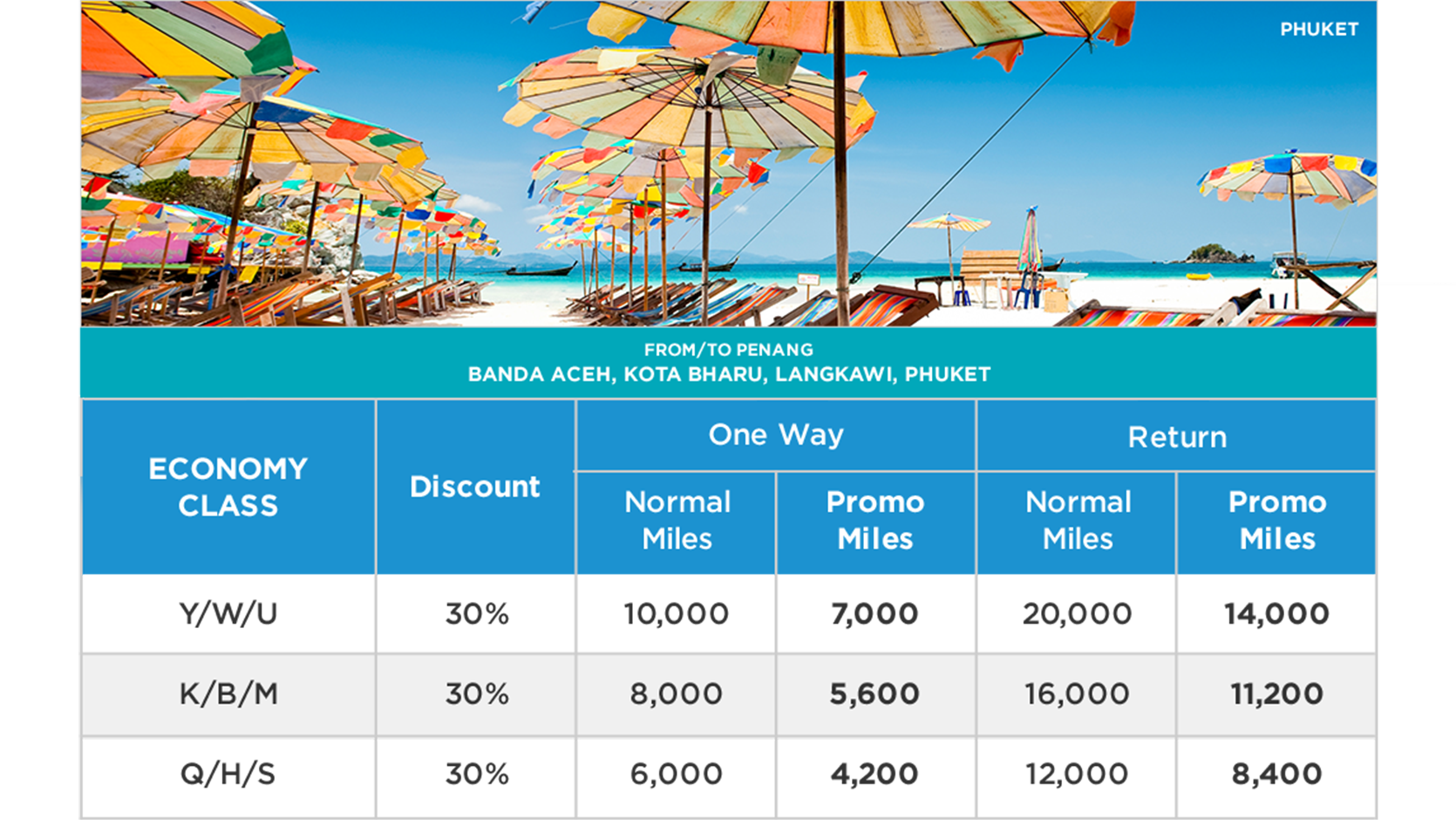 Not enough Enrich Miles? Turn your credit card points into Enrich Miles from any of our bank partners to redeem your next holiday now!
                            Terms and conditions apply.
                •   Enrich redemption Award on Firefly is available on all Firefly flights. Firefly GCC shall prevail.
                •   Enrich members may redeem Firefly flights by contacting the call centre at +603 7845 4543.                
                •   Enrich Miles redeemed for award flights do not include payment for airport taxes and other surcharges. These will be collected at time of ticket issuances.