Do as Lara Croft by going on a quest to the ancient Khmer civilization. Explore Angkor, the largest temple complex in the world - perfect at sunrise, sunset and every moment in between.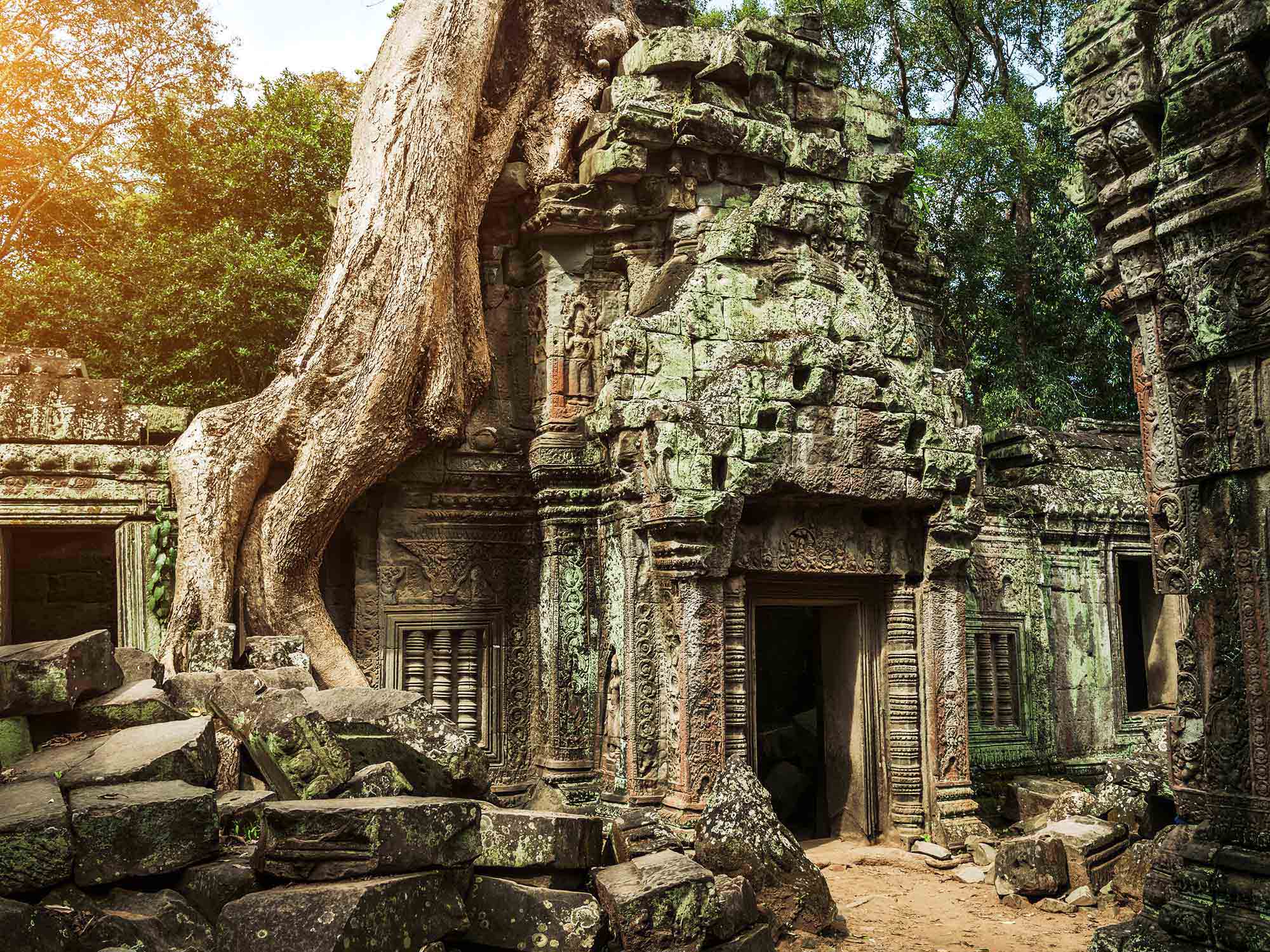 Temple Run
Take a full day tour to explore the majestic Angkor Wat, a UNESCO World Heritage Site and also the world's largest religious monument. Start your day early so there will be time to catch the stunning sunsrise. Marvel at stunning architectural works including the detailed carvings of over 3,000 apsaras (female spirits in Hindu and Buddhist mythology). Admire the 216 faces of King Jayarvaman VII carved into the Bayon site facade. Unleash your inner Lara Croft at Ta Prohm and Ta Som.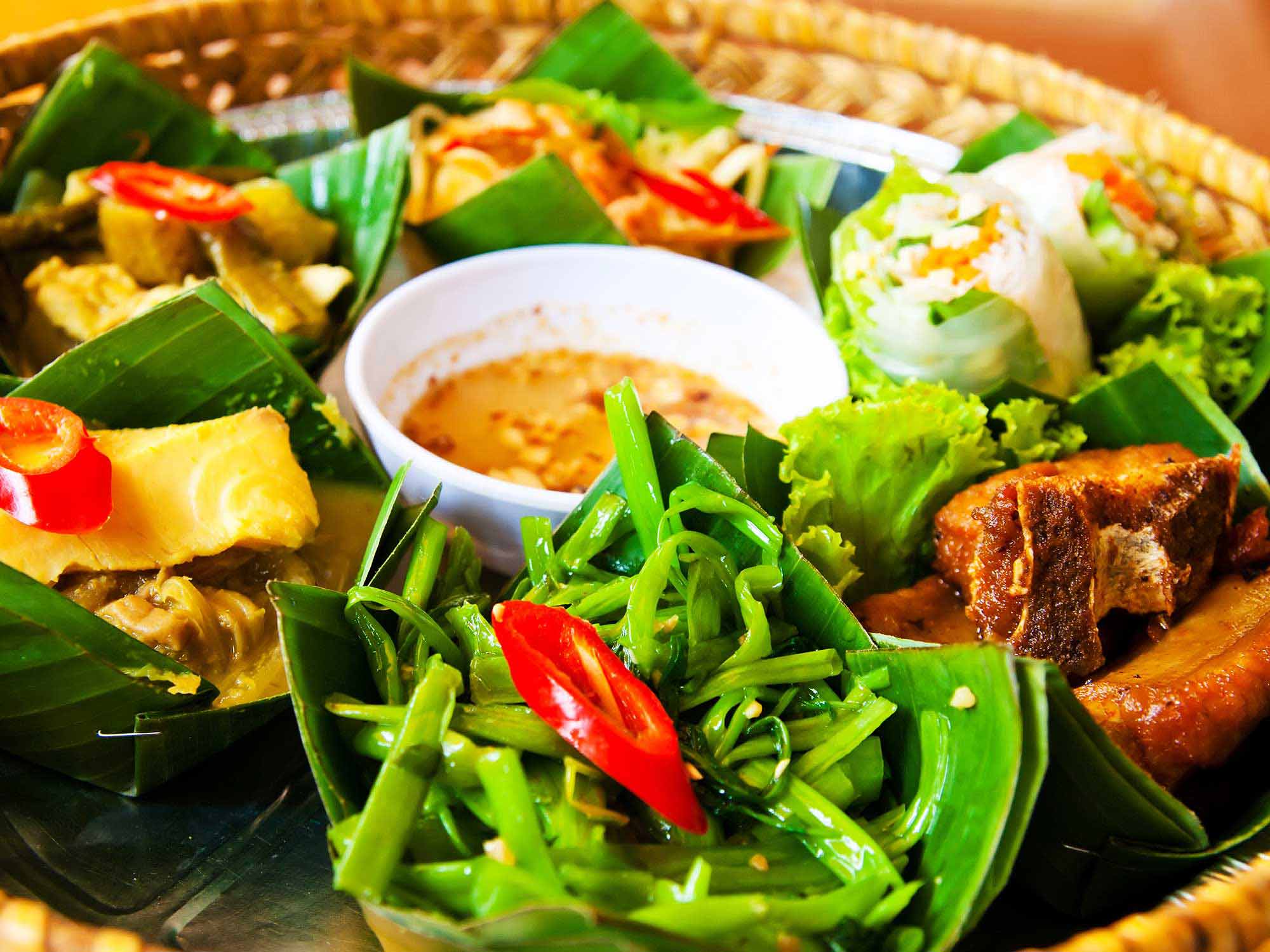 Cambodian Gustation
Delve into the secrets of authentic Cambodian cuisine by signing up for a cooking class. Discover herbs and vegetables used in daily cambodian cooking. A local chef will guide you through several regional creations including Cambodian mango salad and fish amok (coconut-based curry cooked with fish). Alternatively, embark on a Siem Reap food tour for the best of authentic Khmer dishes. Phsar Chas Old Market offers a taste of crispy fried tarantulas, crickets and beetles for the more adventurous.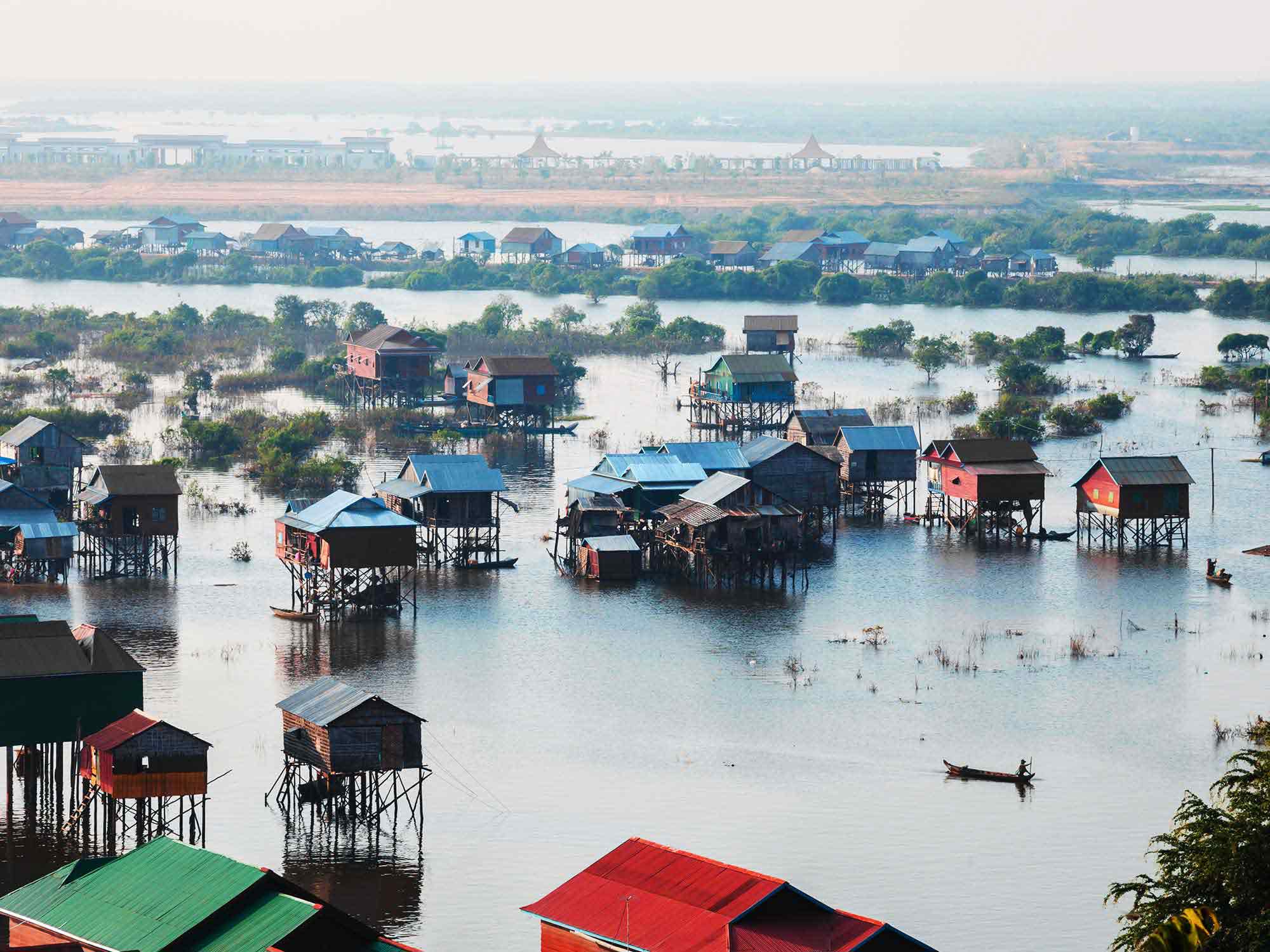 Southeast Asia's largest fresh water lake
Sanctuaries aside, you should not leave Siem Reap without a trip on the Tonle Sap, Southeast Asia's largest fresh water lake. Take a guided boat tour of the UNESCO reserve site to visit the floating villages of Siem Reap. Experience the local lifestyle of living on water. The Tonle Sap Lake tour includes stops at a crocodile and fish farms, an orphanage, and markets.